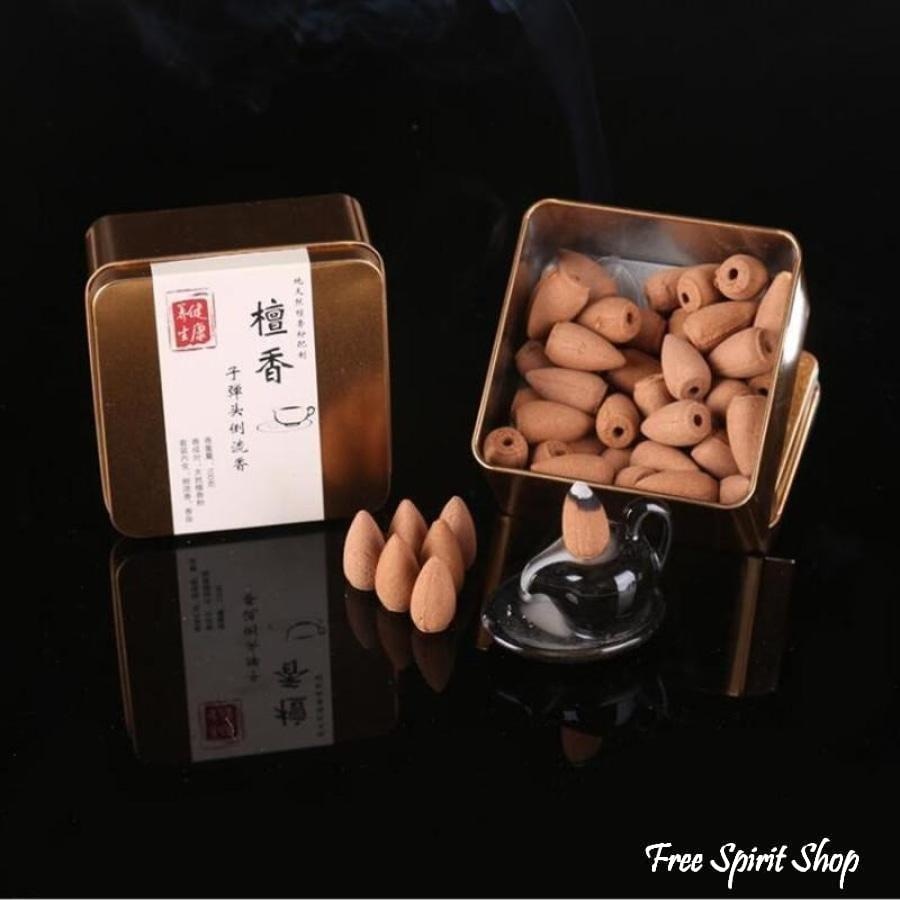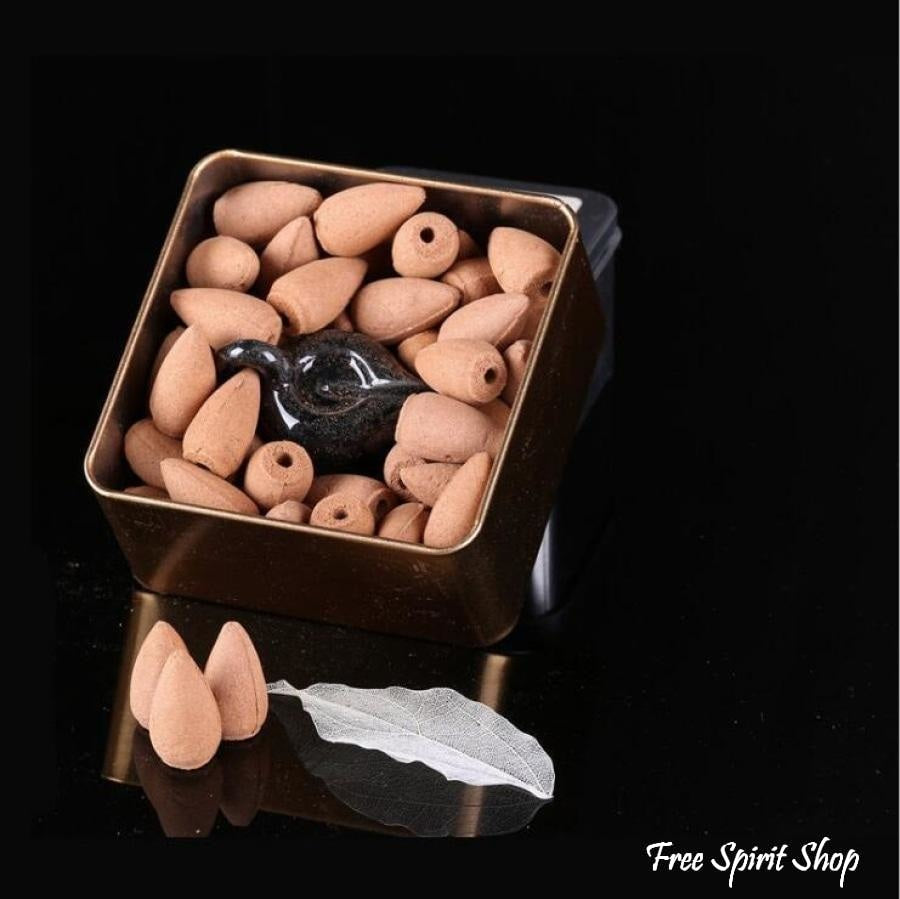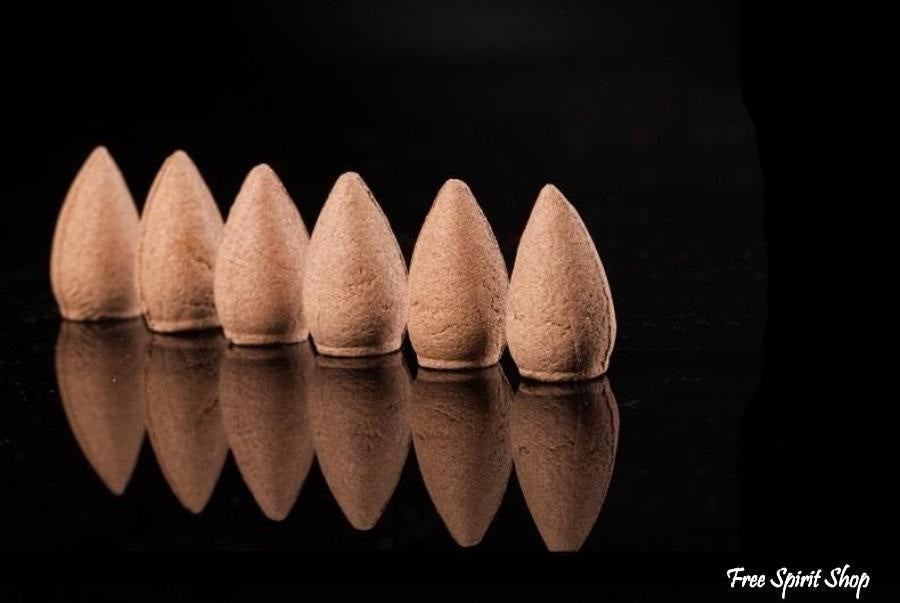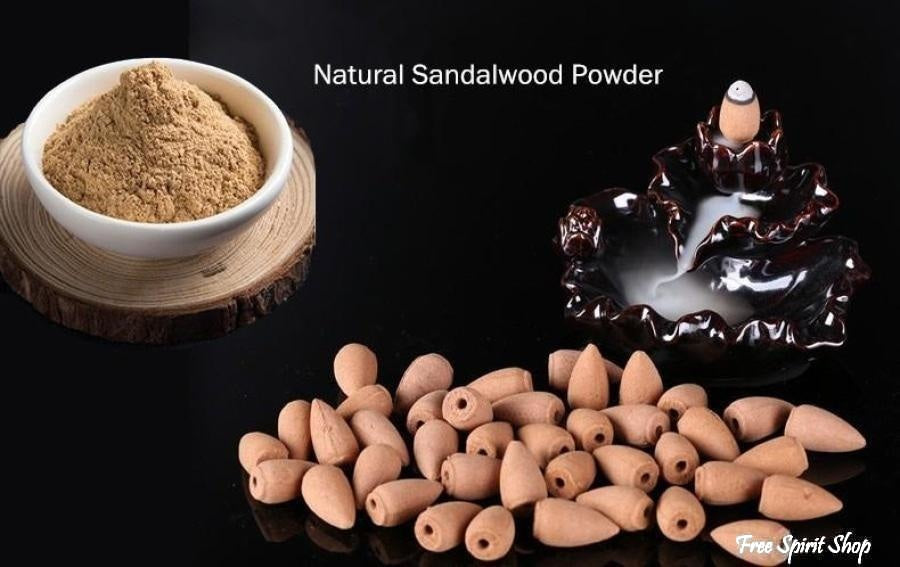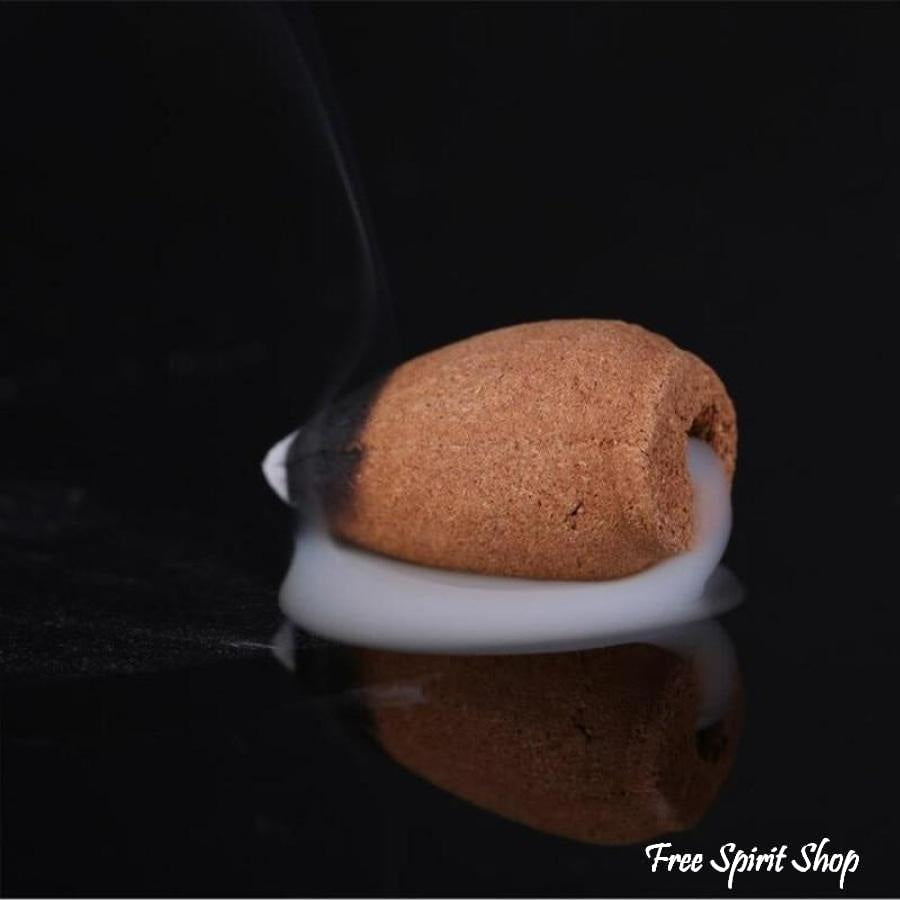 Natural Sandalwood Back-flow Incense Cones With Incense Burner
These incense cones are traditionally handmade from natural Sandalwood. 1 box contains approximately 50 cones. Height is about 3.5 cm and last about 15 minutes. Includes a small tea pot shaped incense burner.
Incense burning for meditation and prayer is an ancient tradition. Burning incense for meditation decreases stress, and it is believed that different types of incense – frankincense, sandalwood, and sage – have the power to cleanse negative energy, ease tension, and elevate your meditative state.