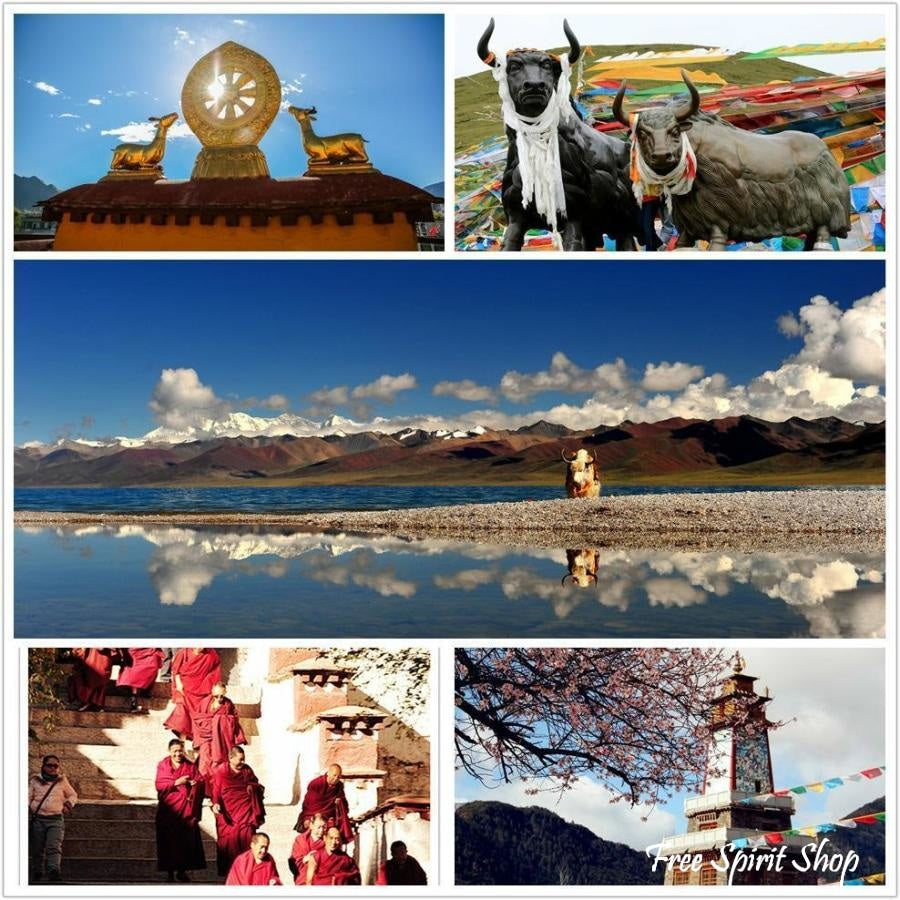 Tibetan Buddhist Handmade Lucky Knots Bracelet - Black Yellow Grey
These splendid Buddhist Lucky Knots Bracelets are charged through Buddhist protective blessing ritual. These bracelets are handmade by Tibetan Buddhists who believe that saying the mantra (prayer), Om Mani Padme Hum, invokes the powerful benevolent attention and blessings of Chenrezig (the Bodhisattva of Compassion; or the embodiment of compassion). This mantra is dedicated to bring protection, love and compassion.
Each bracelet takes 30 to 50 minutes to tie. It includes 3 lucky knots bracelets: 1 black, 1 yellow and 1 grey.