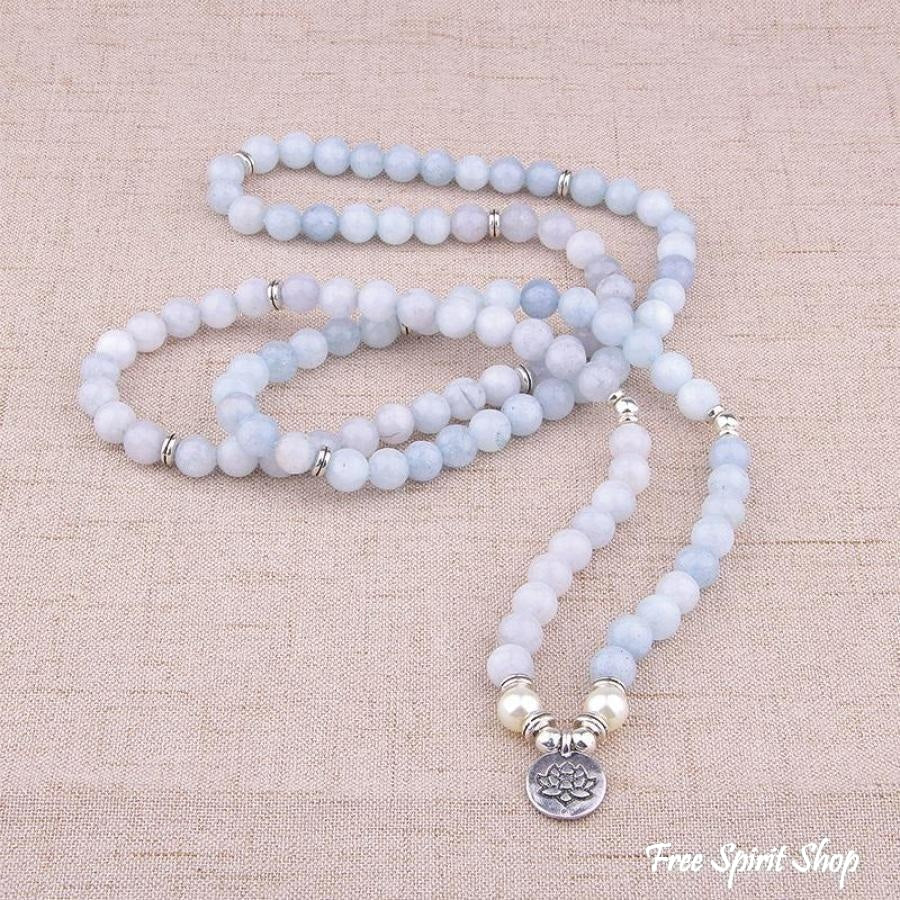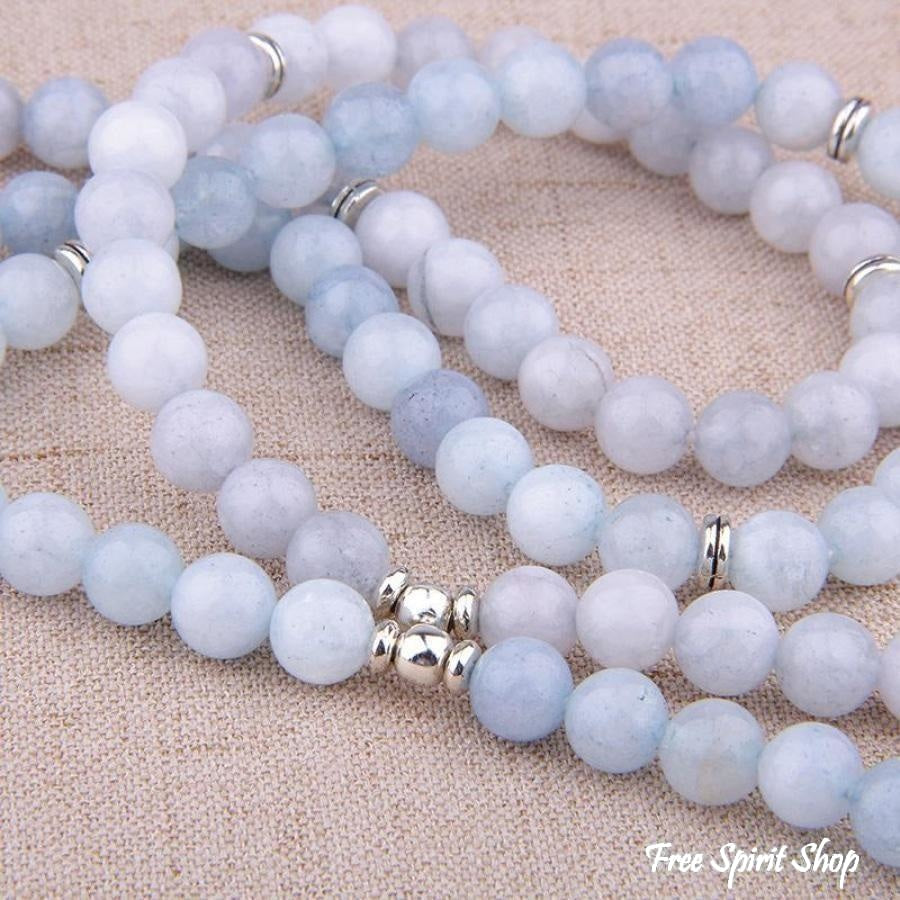 108 Natural Aquamarine & Pearl Mala Prayer Beads
This splendid mala bead bracelet is carefully handmade with 108 natural genuine Aquamarine gemstone and pearl beads and a lotus charm. It can be worn as a bracelet, necklace or used for meditation. Length is about 23.6 inches (60 cm). Elastic. 
 Aquamarine is a stone of courage. Its calming energies reduce stress and quiet the mind. Aquamarine is the stone that will help you be in touch with your spiritual being. This stone is used in deep meditations. It has been called "Water of the Sea", because of its color. Aquamarine is calming, soothing, and cleansing, and inspires truth, trust and letting go. In ancient lore, Aquamarine was believed to be the treasure of mermaids, and was used by sailors as a talisman of good luck, fearlessness and protection. It was also considered a stone of eternal youth and happiness.