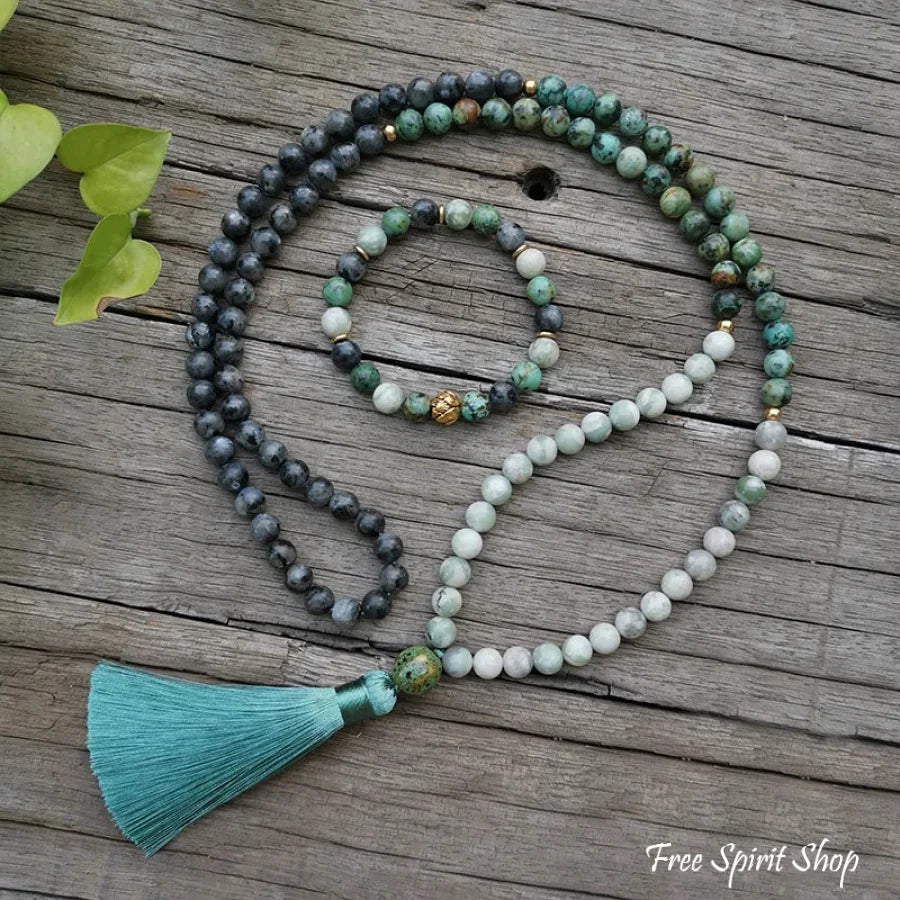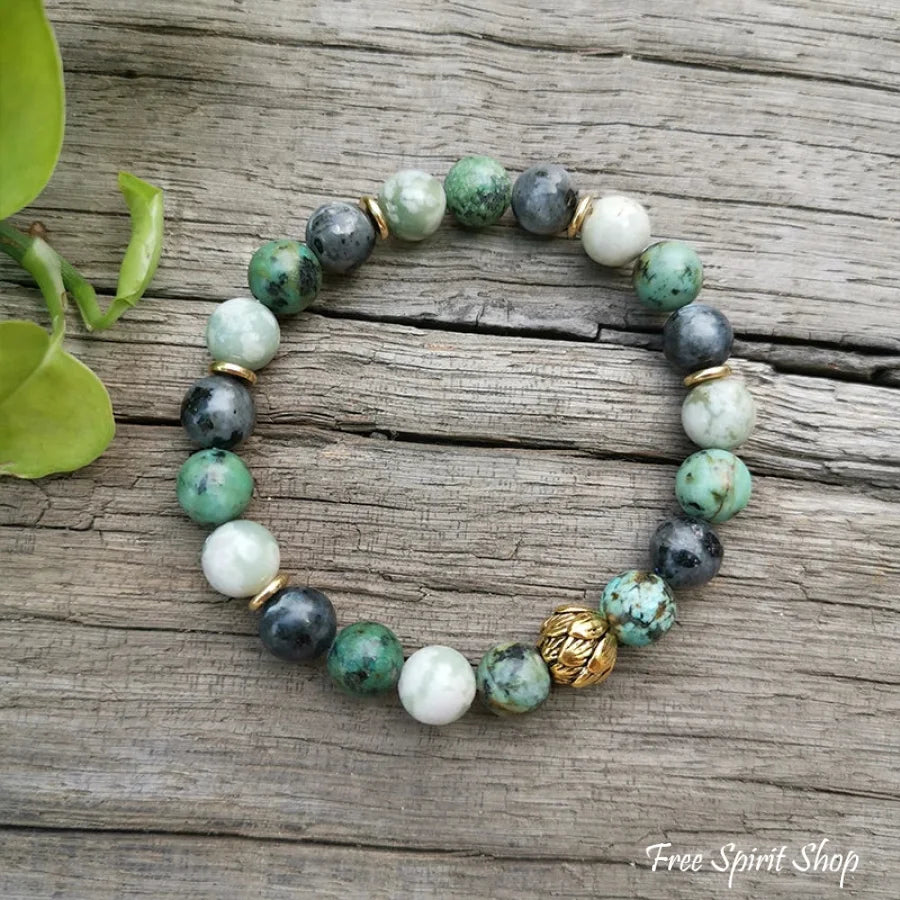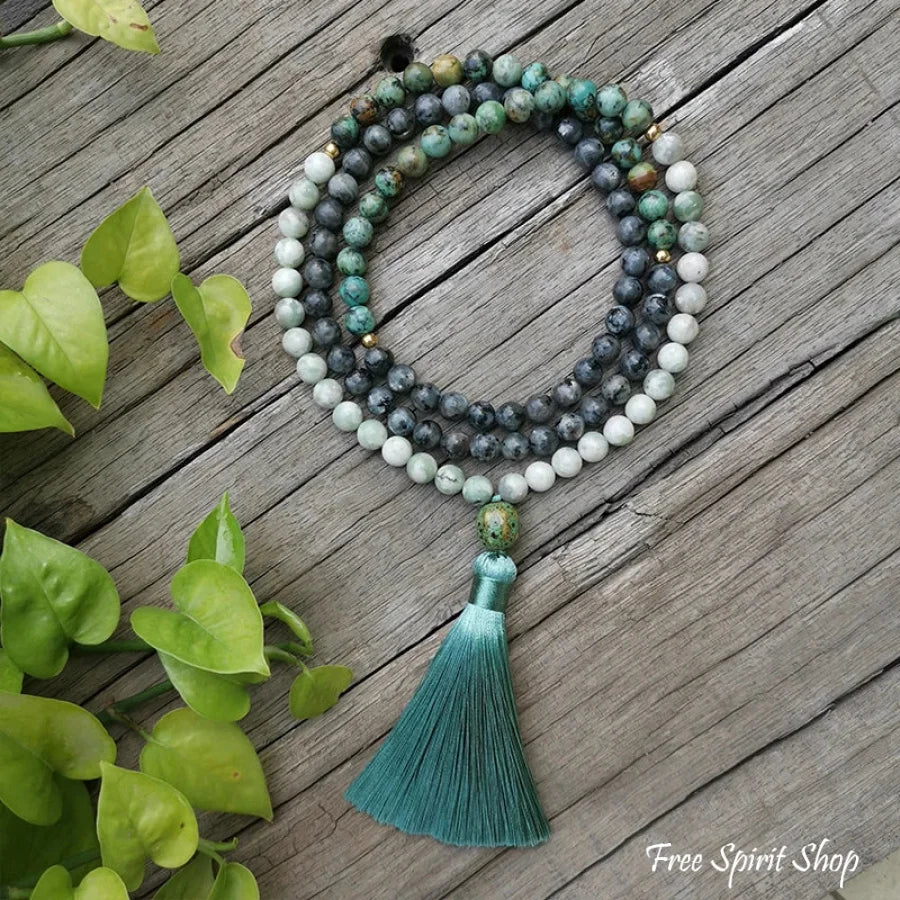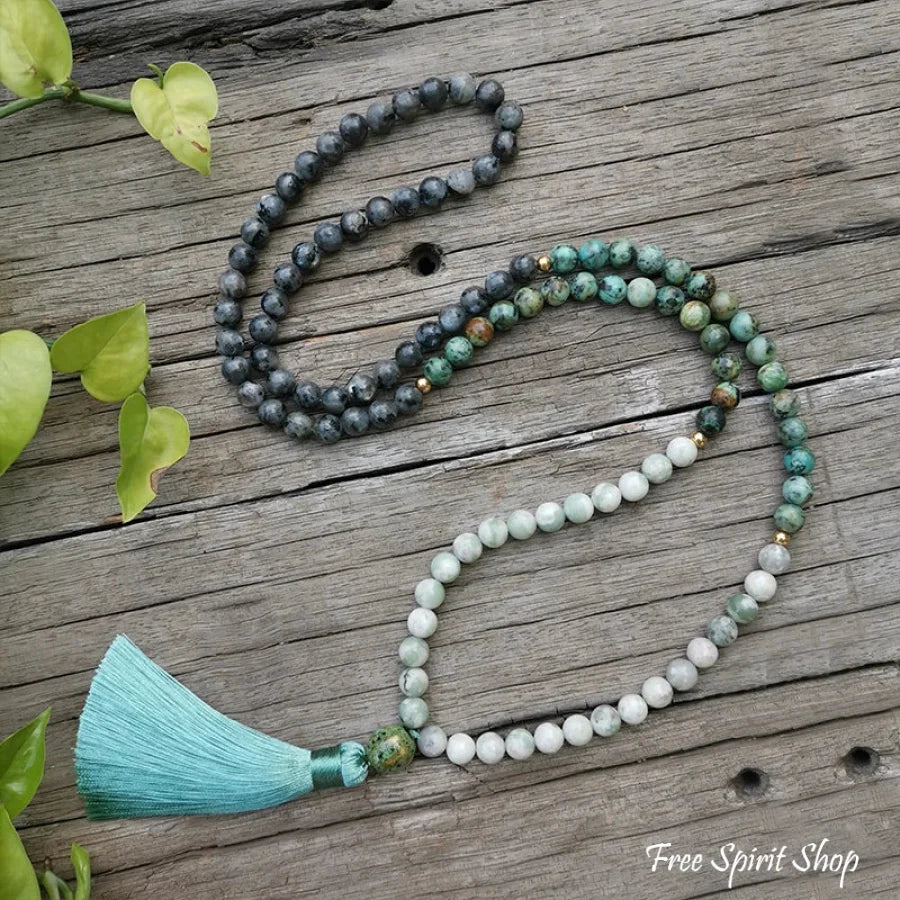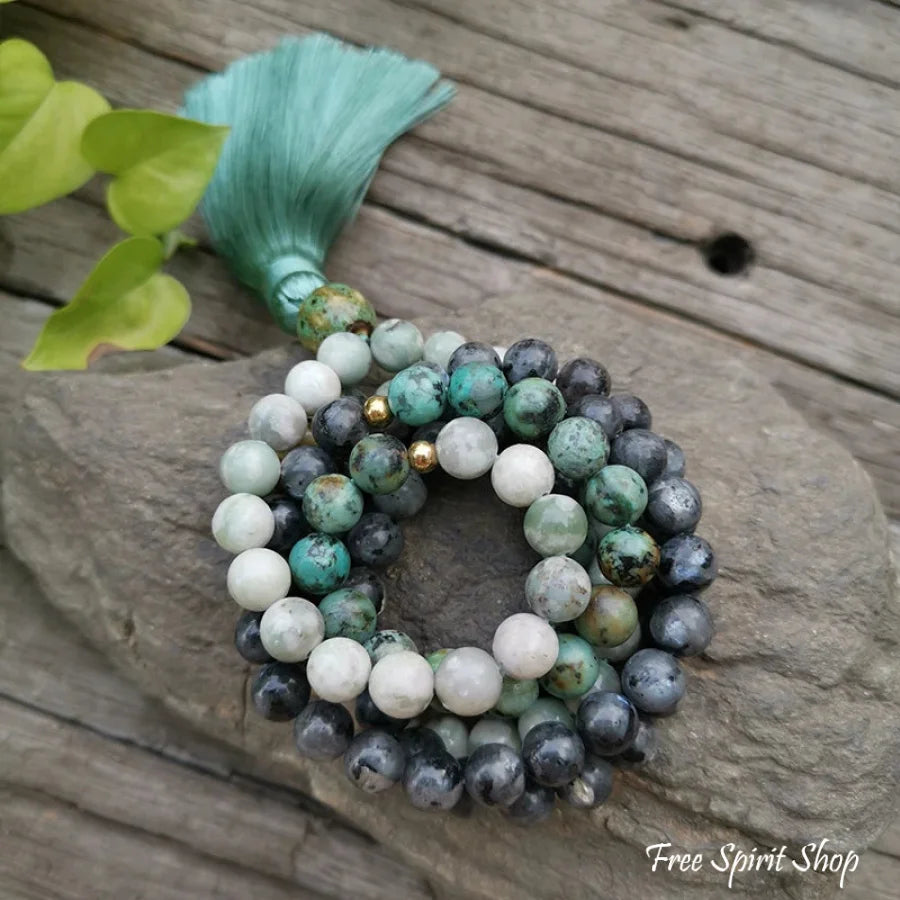 108 Natural African Turquoise Labradorite & Green Jade Mala Necklace / Bracelet
This splendid mala prayer bead necklace / bracelet is carefully handmade with 108 natural Labradorite, Green Jade and African Turquoise gemstone beads. Your mala can be worn as a necklace or used for meditation. The beads are 8 mm. Length is about 35 inches (91 cm). Bracelet length is about 18.5 cm. Make your selection between the necklace, bracelet or necklace & bracelet set using the drop-down menu above. 
The healing properties of jade are very useful for emotional healing. The soothing energy from jade relieves irritability while helping to eliminate negativity.  It's mainly considered as a symbol of serenity, tranquility, and purity. It's a stone that's believed to bring in good luck, friendship, peace, and harmony. The green jade is often used for cleansing and balancing the 7 chakras. 
Labradorite is the most powerful protector of the mineral kingdom, creating a shielding force throughout the aura and strengthening natural energies from within. It protects against the negativity and misfortunes of this world, and provides safe exploration into alternate levels of consciousness and in facilitating visionary experiences from the past or the future. 
African Turquoise a stone that brings structure, balance and prosperity where it is due. African Turquoise is a stone that hands over a key to new life with its offerings. This is a stone that awakens the soul to its intended purpose, encouraging the being to make positive impression while gaining and giving positive wisdom.
Malas are used for keeping count while reciting, chanting, or mentally repeating a mantra or the name or names of a deity. This sādhanā (practice) is known in Sanskrit as japa. Malas are typically made with 18, 27, 54 or 108 beads.