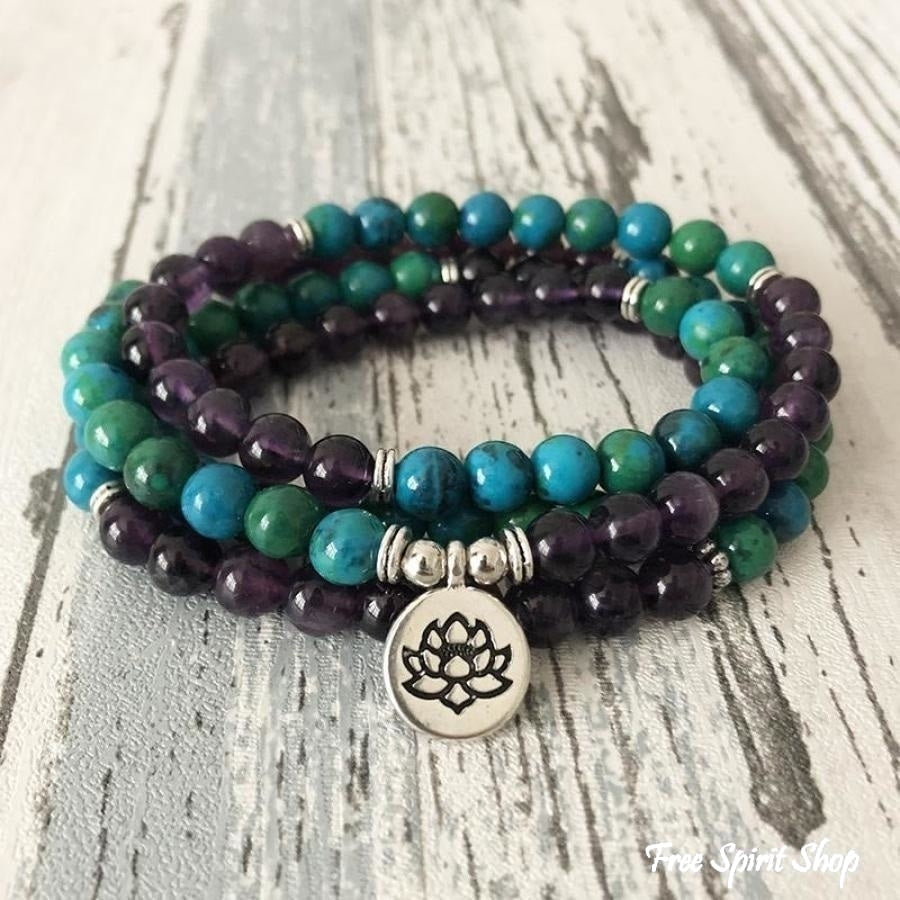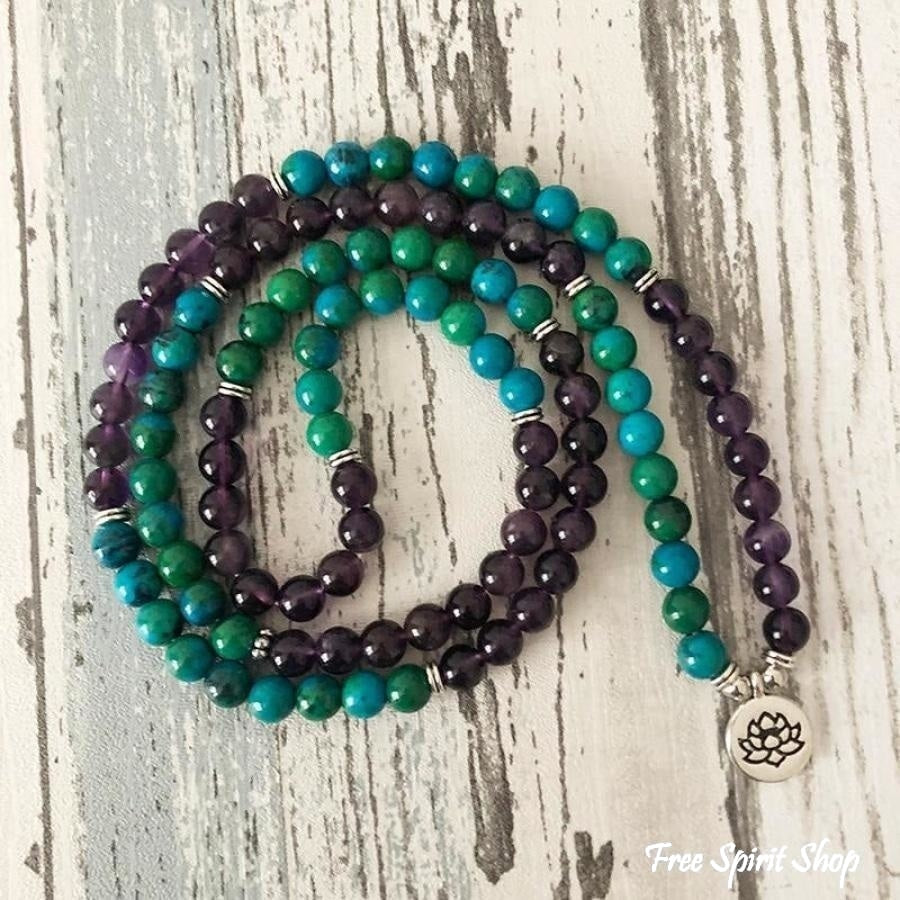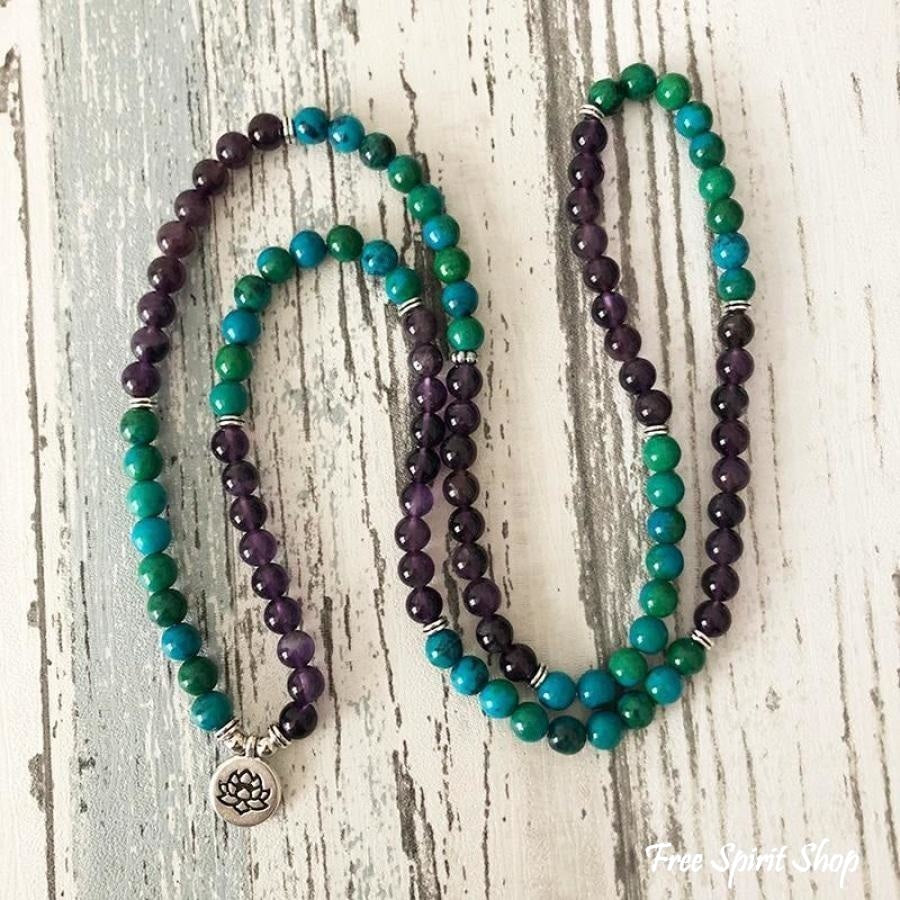 108 Natural Amethyst & Chrysocolla Mala Bead Bracelet
Amethyst is possibly one of the best crystals for meditation. Amethyst is known for healing impatience, balancing energies, eliminating mental agitation, bringing clarity, and helping grounding.
This splendid mala prayer bead bracelet is carefully handmade with 108 natural Amethyst and Chrysocolla stone beads and a charm. Your mala can be worn as a bracelet, necklace or used for meditation. Length is about 23.6 inches (60 cm). Elastic. Choose among 3 charms: Ohm, Lotus Flower and Meditating Buddha symbols. 
Chrysocolla is a communication stone.  Soothing vibrations balance out emotional highs and lows. Its very essence is devoted to expression, empowerment and teaching. It discharges negative energies, calms, and allows truth and inner wisdom to surface and be heard. A peaceful stone, it emphasizes the power of our words and actions.
Amethyst has healing powers to help with physical ailments, emotional issues, and in Energy Healing and Chakra balancing. Amethyst crystal therapies are primarily associated with physical ailments of the nervous system, the curing of nightmares and insomnia, and balancing the crown chakra. It is a powerful and protective stone that helps relieve stress and strain, soothes irritability, balances mood swings, dispels anger, rage, fear and anxiety. It calms and stimulates the mind, helping you become more focused, enhancing memory and improving motivation. 
Malas are used for keeping count while reciting, chanting, or mentally repeating a mantra or the name or names of a deity. This sādhanā (practice) is known in Sanskrit as japa. Malas are typically made with 18, 27, 54 or 108 beads.