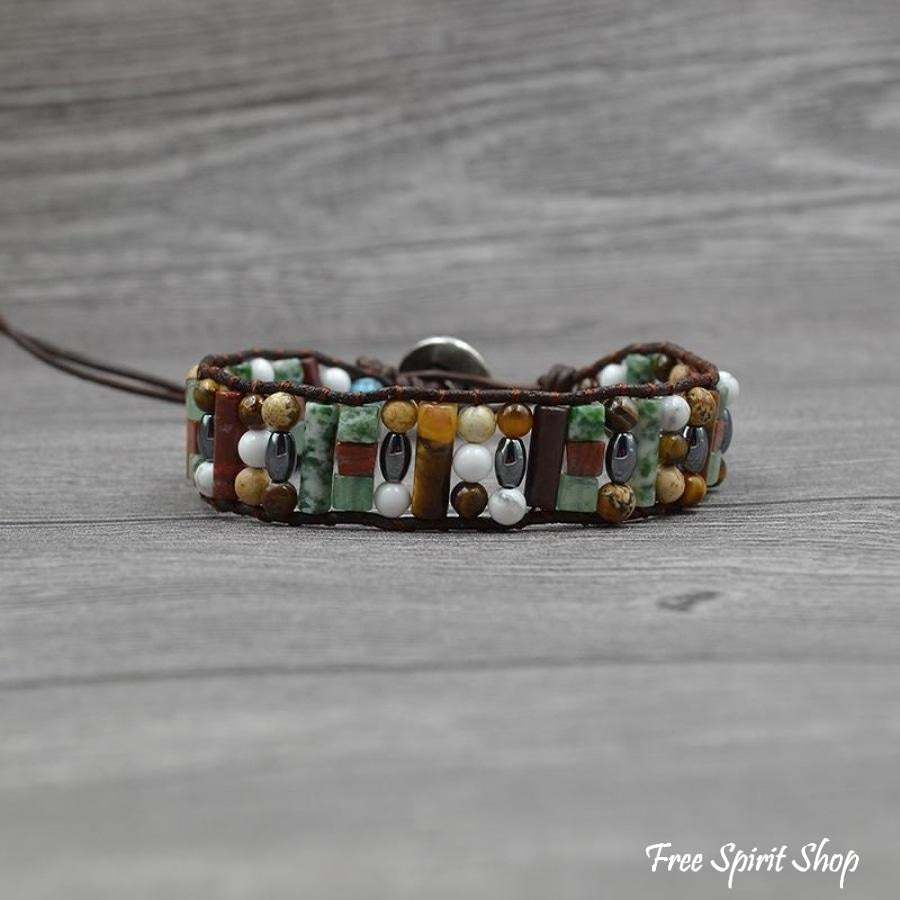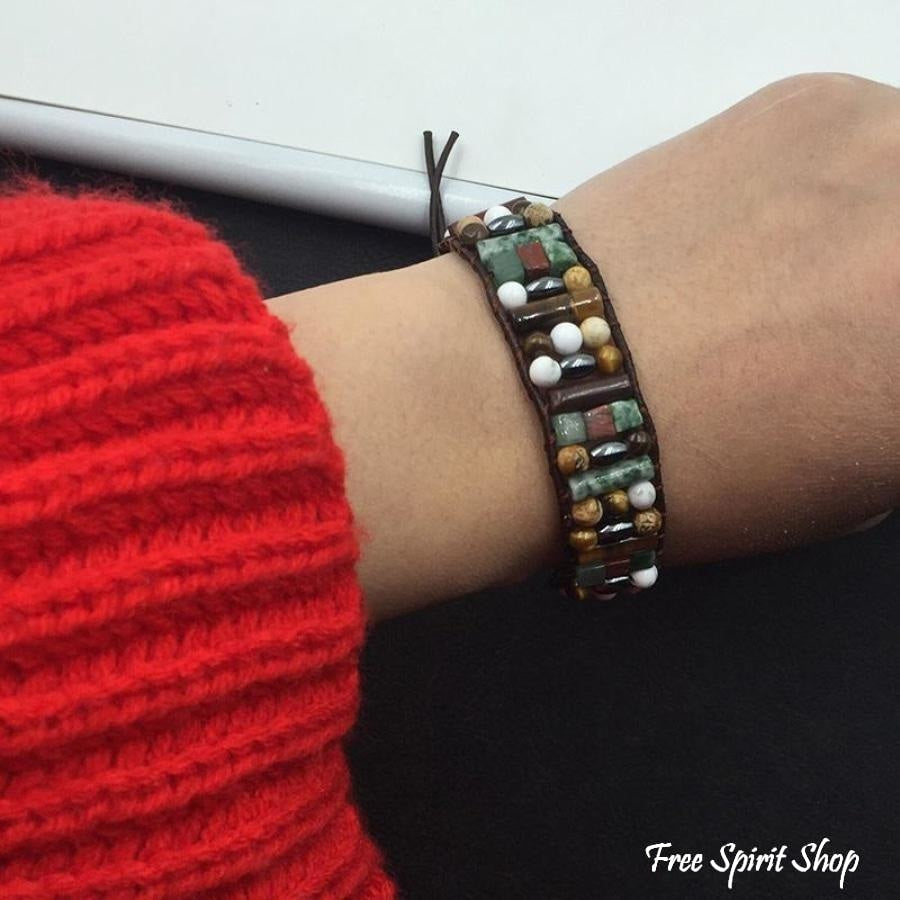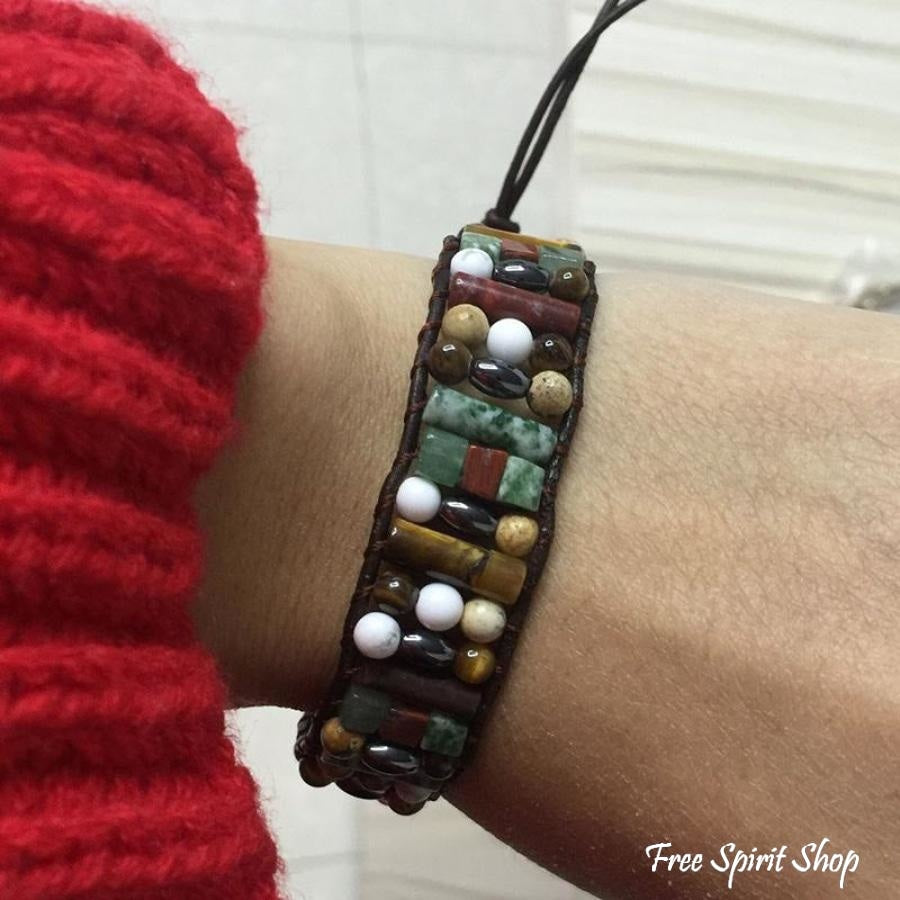 Natural Semi-Precious Stones & Leather Tree Of Life Wrap Bracelet
This splendid bohemian bracelet is carefully handmade with Natural Semi-Precious gemstones and leather. Natural stones include Jasper, Aventurine, Howlite, Tiger Eye beads. Length is approximately 6.7 inches (17 cm) and it is adjustable to your wrist through the 2 closures (fits 6.5 inch to 8.5 inch wrists or 16.5 cm to 20.3 cm). The charm represents the Tree of Life symbolizing wisdom, strength and protection. 
The Tree of Life is a universal symbol found in many spiritual and mythological traditions around the world. In various cultures it is known as the Cosmic Tree, the World Tree and the Holy Tree. The Tree of Life symbolizes many things, including wisdom, protection, strength, bounty, beauty, and redemption. This wise and holy Tree is like the Creator as it sustains creation with its abundant fruit, protection and generativity.
 *Since gemstones are natural materials and each is unique (just like you ♡) items may vary slightly in colour and shape.