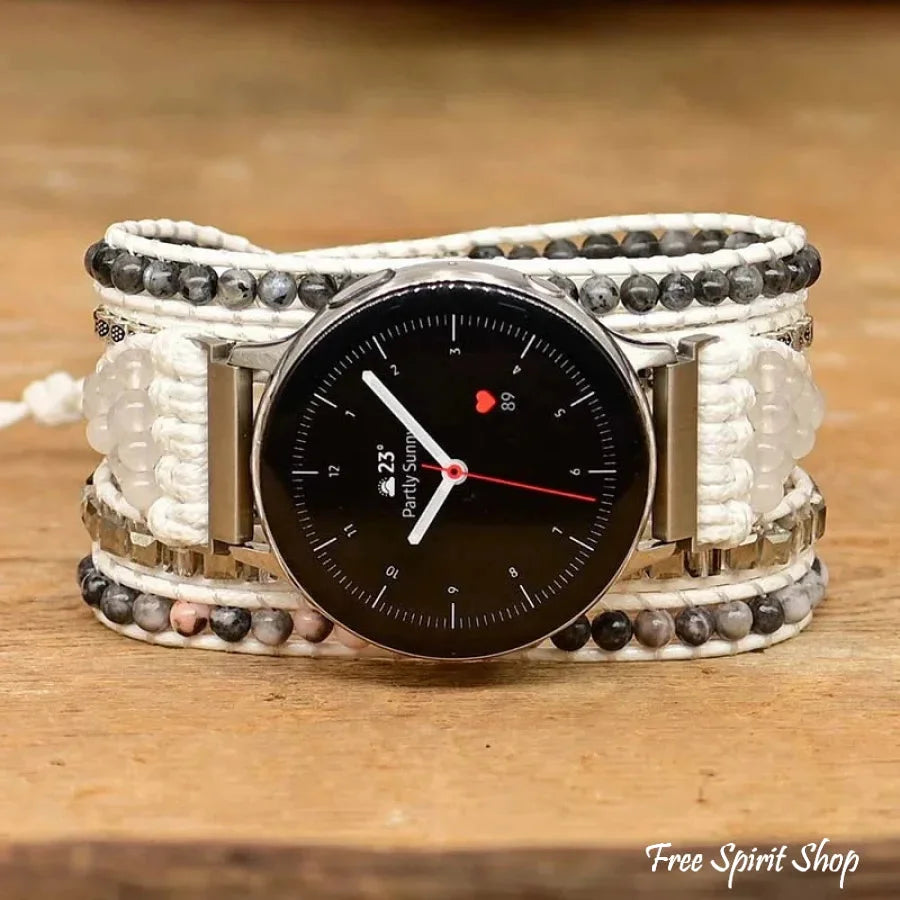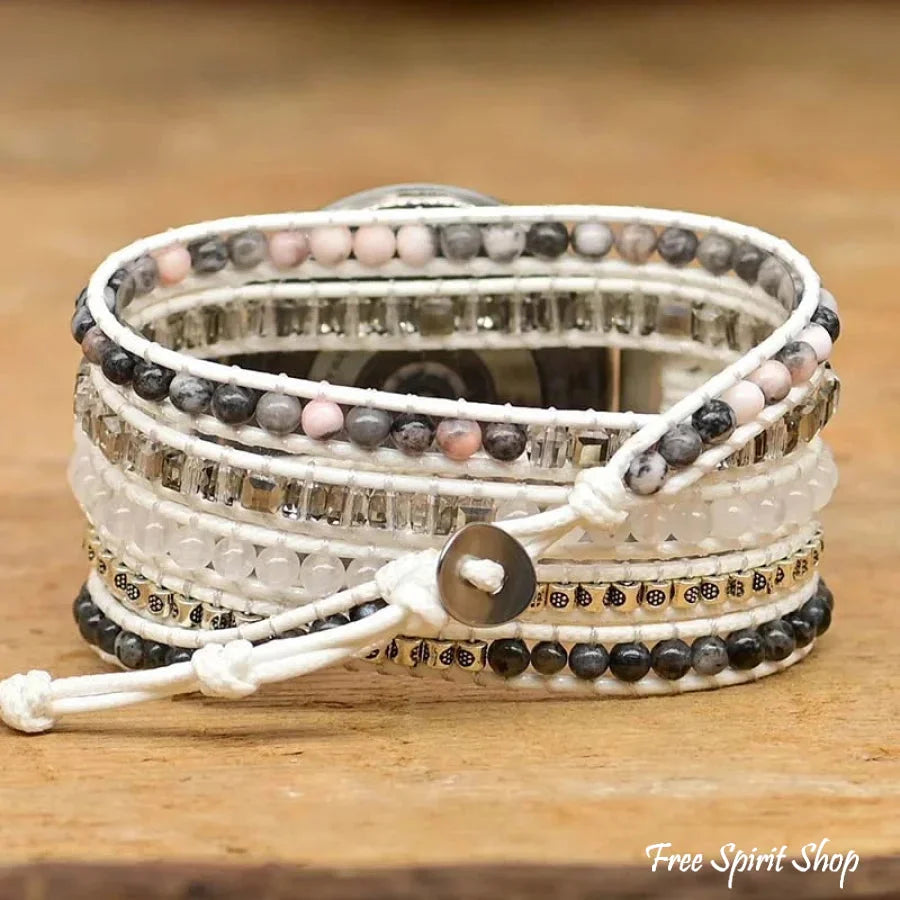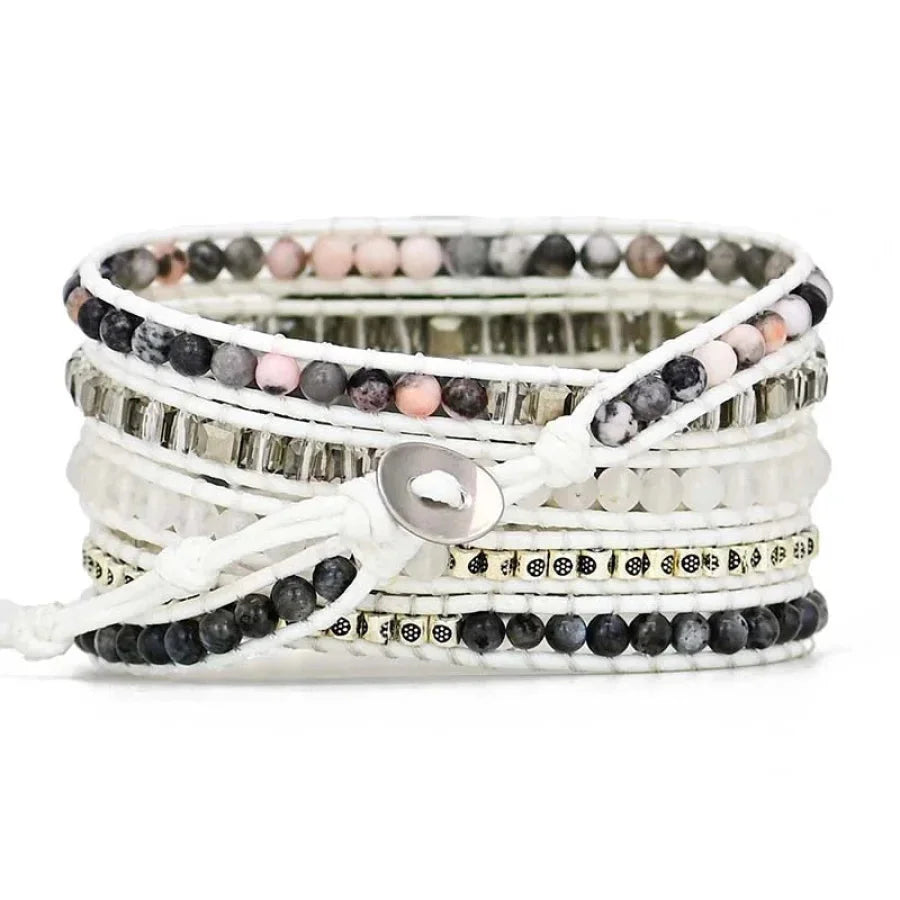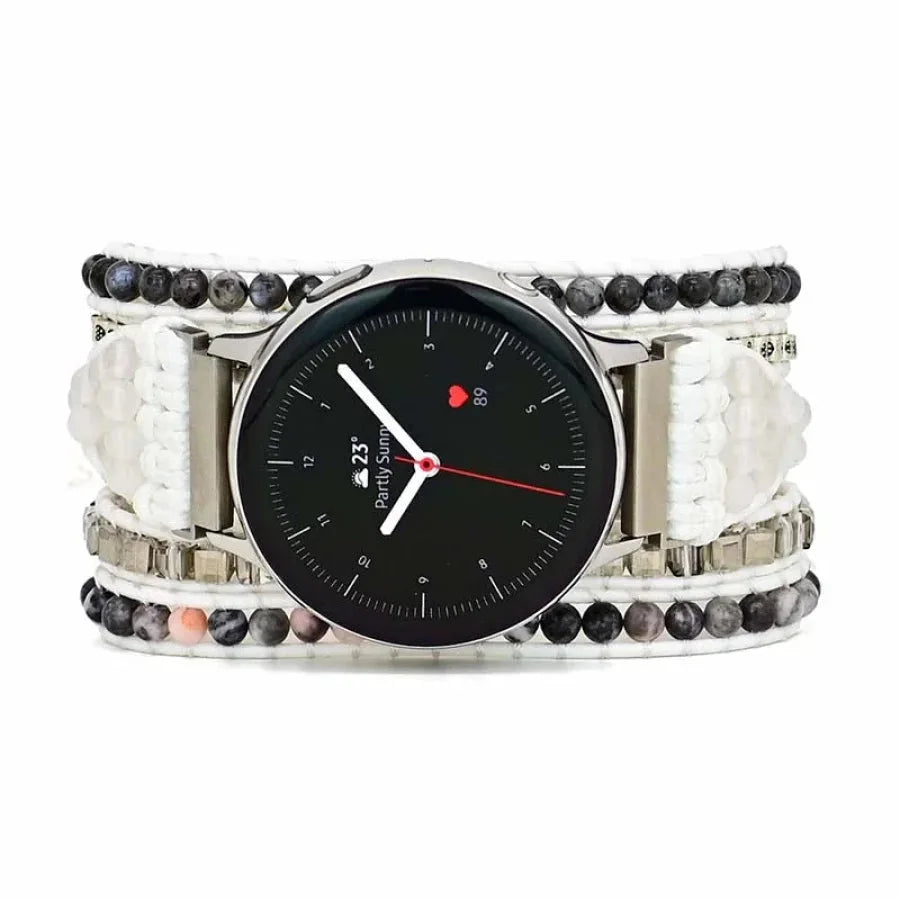 Google Pixel Watch Band With Rhodonite & Labradorite Beads
Size:
Medium: 6.3-7.2 inch wrist
This splendid white watch band is now available for Google Pixel. It is beautifully handmade with Labradorite and Rhodonite beads. Upgrade your Google Pixel watch with this one of a kind Google Pixel watch strap. Three sizes available: small, medium, large and each size is adjustable. Vegan friendly! 
Labradorite is the most powerful protector of the mineral kingdom, creating a shielding force throughout the aura and strengthening natural energies from within. It protects against the negativity and misfortunes of this world, and provides safe exploration into alternate levels of consciousness and in facilitating visionary experiences from the past or the future.
On the emotional level, Rhodonite is one of the strongest crystals for clearing psychic wounds in the heart or mind.  Rhodonite is the Stone of Forgiveness and it will help you to let go of any pain from a past relationship with an attitude of love and forgiveness. Rhodonite helps to balance the emotions and calm impatience. Rhodonite can enhance power in those who have truly altruistic intentions.
*Since gemstones are natural materials, stone colors and shape may vary slightly from the picture, making this beautiful handmade item unique just like you!