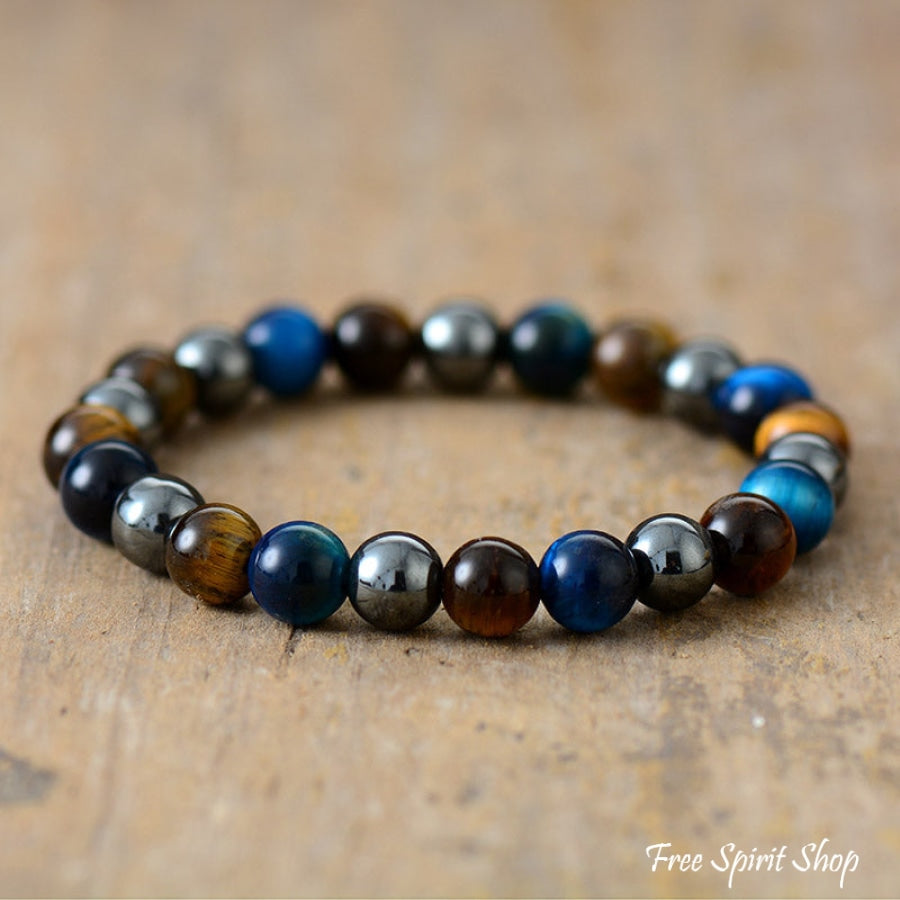 Handmade Blue Tiger Eye & Hematite Bead Bracelet
Enjoy the grounding and spiritual benefits of Hematite and Tiger Eye gemstones with this splendid bracelet. This bracelet is beautifully handmade with natural 8mm beads. Size is around 18-18.5cm. For other sizes please place your order and send us an email indicating your wrist size.
Hematite is known as a 'stone for the mind', as it brings one incredible grounding and calm helping one to focus and organize the mind. Particularly useful and effective at grounding and protecting, Hematite will harmonize one's mind, body and spirit. Hematite is said to prevent negative energies from entering the aura, allowing harmony in one's body. The energy of these stones have a strong physical grounding energy, that vibrates strongly at the base or root chakra, and they are known for their action to provide pain relief.
Tigers Eye is a powerful stone that aids harmony and balance, and helps you to release fear and anxiety. It stimulates taking action, and helps you to make decisions with discernment and understanding, and unclouded by your emotions. Traditionally it was carried as an amulet against curses or ill-wishing, and is known to give you courage, self confidence and strength of will. It enhances creativity and is one of the stones that aid kundalini awakening and balances the brain.