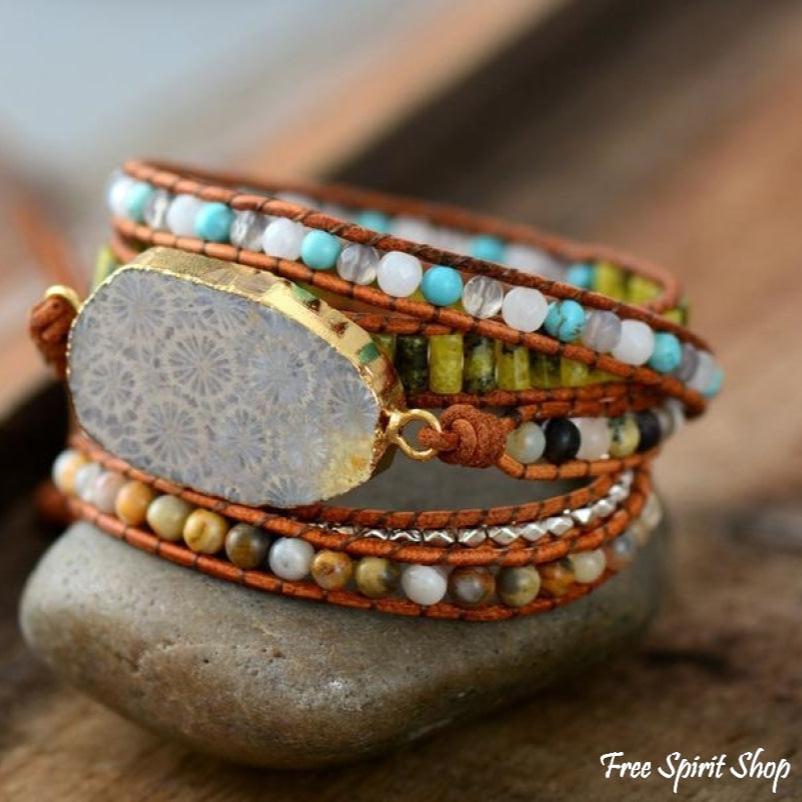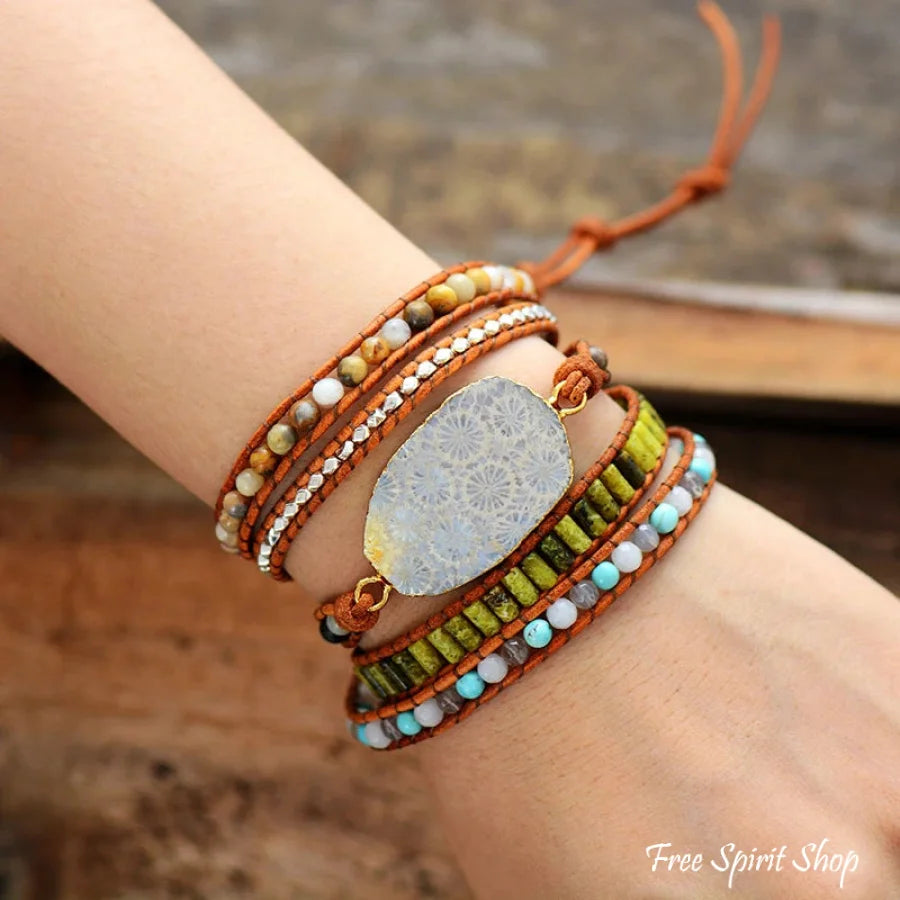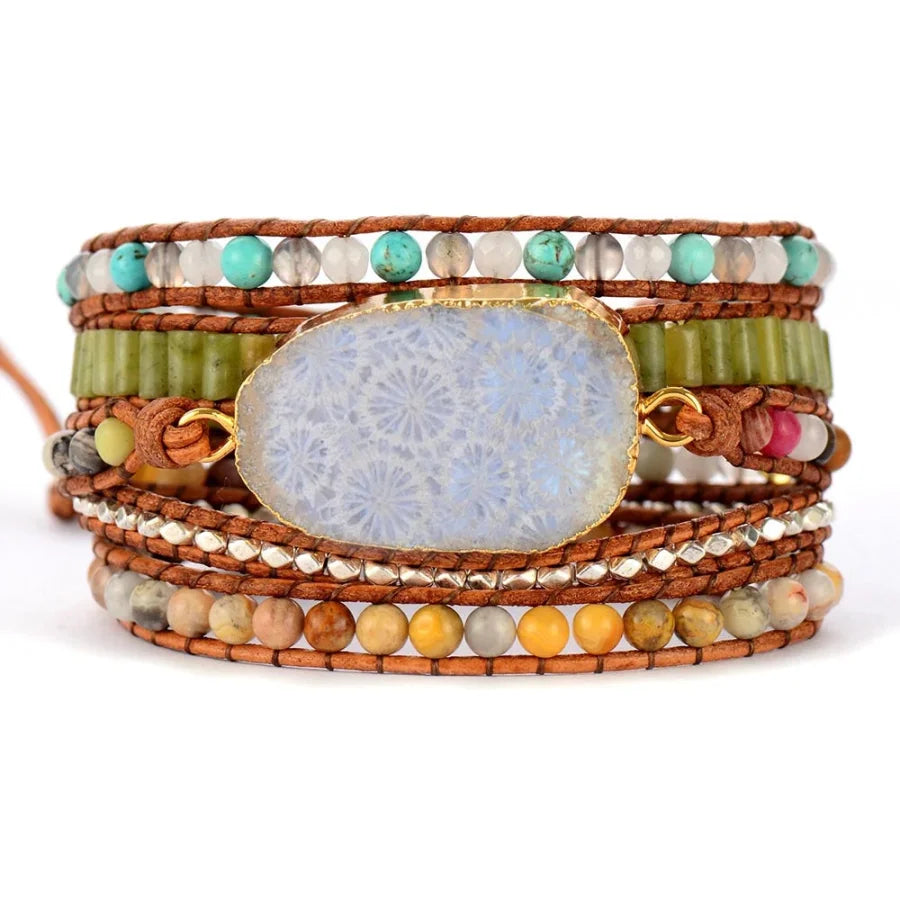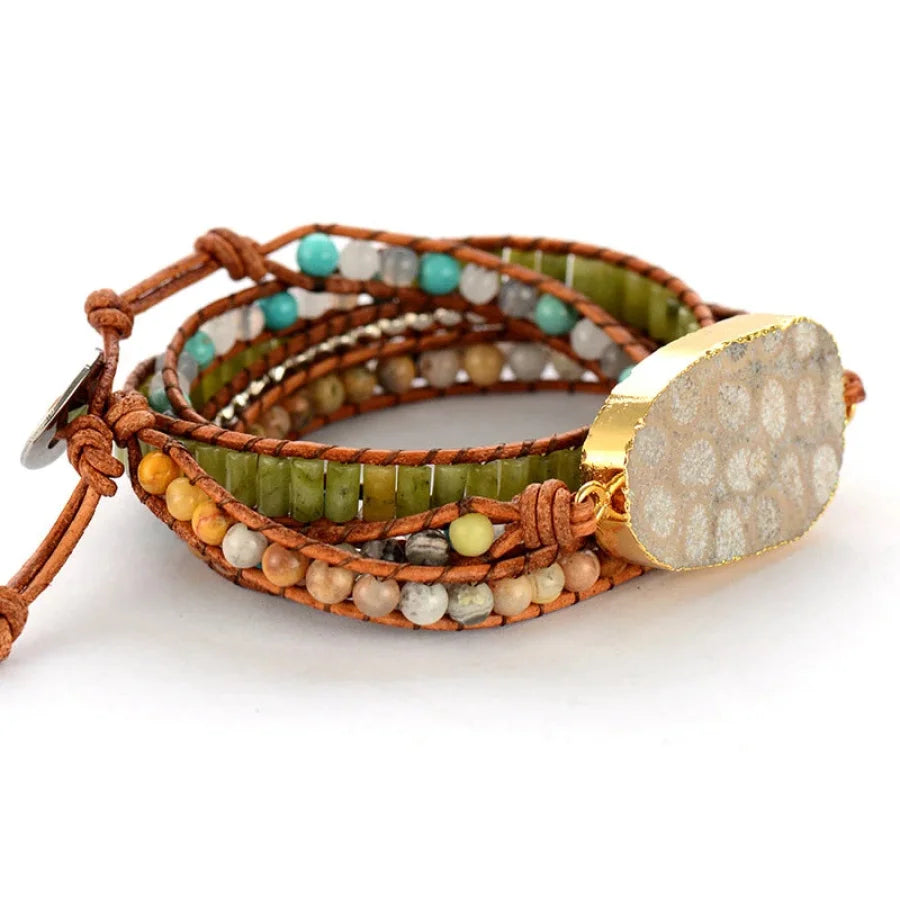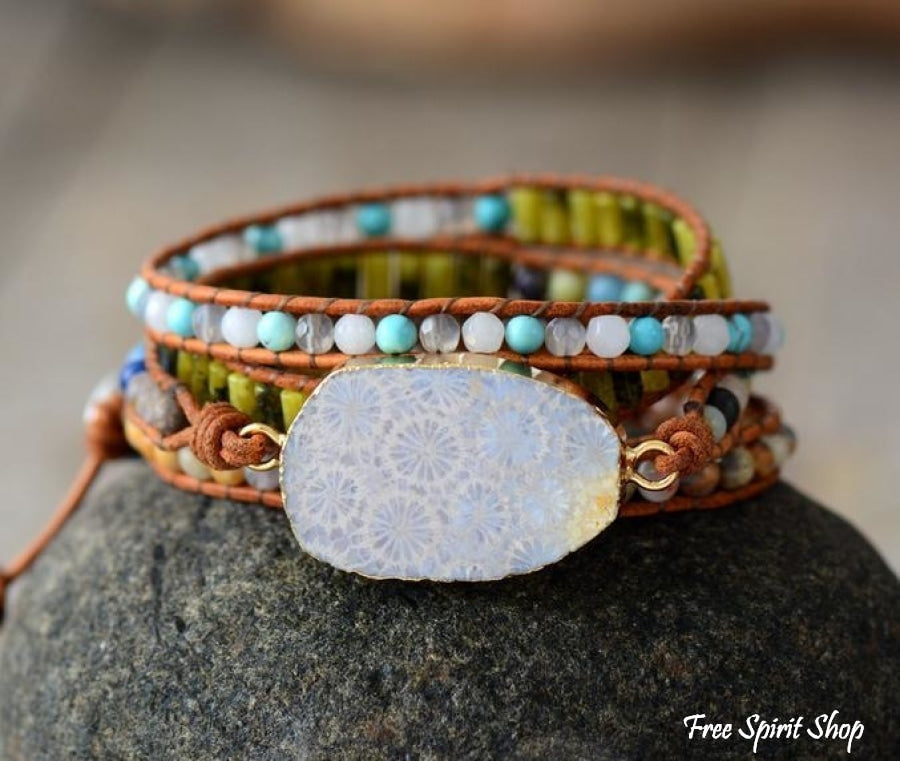 Handmade Natural Chrysanthemum Gemstone Leather Wrap Bracelet
Chrysanthemum stone encourages abundance and manifestation, luck, joy and increased synchronicities. It will bring joy into your life! 
This splendid bracelet is beautifully handmade with natural gemstone beads such as Jasper, Turquoise and Onyx stones. It features a stunning Chrysanthemum sliced stone. The wrap is made with genuine leather. Total length is approximately 32.8 inches (83.5 cm).
The Chrysanthemum Stone, or "Flower Stone," is a beautiful and unexpected gift from Mother Earth, a symbol of optimism and joy, named for its near perfect representation of this cheerful flower. Chrysanthemum Stone lends the courage to make decisions and to leave one's comfort zone. It is a marvelous talisman of change for remaining open to new possibilities. It may help you to find within you the courage to live your dream. The vibration of this stone is said to encourage positive synchronicities, and it is known as a stone of good fortune. 
*Since gemstones are natural materials, stone colors and shape may vary slightly from the picture, making this beautiful handmade item unique just like you! ♡
All our wrap bracelets can be customized with non-leather materials :) Please contact us at contact@free-spirit-shop.com with your order number after placing an order and we will be happy to make your bracelet(s) vegan.