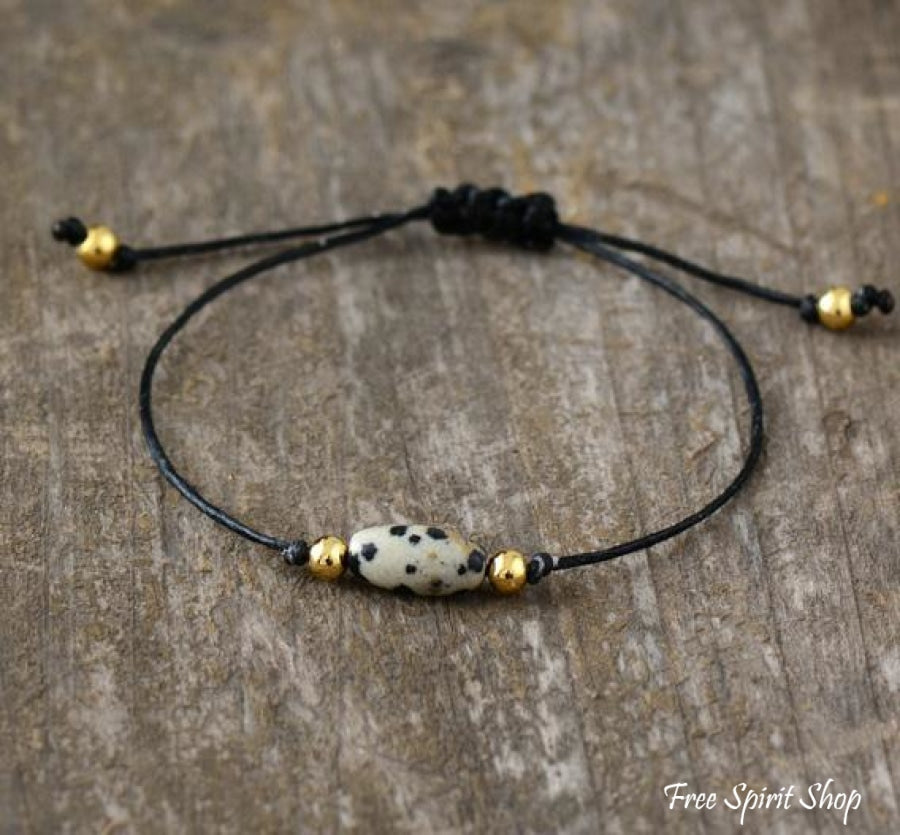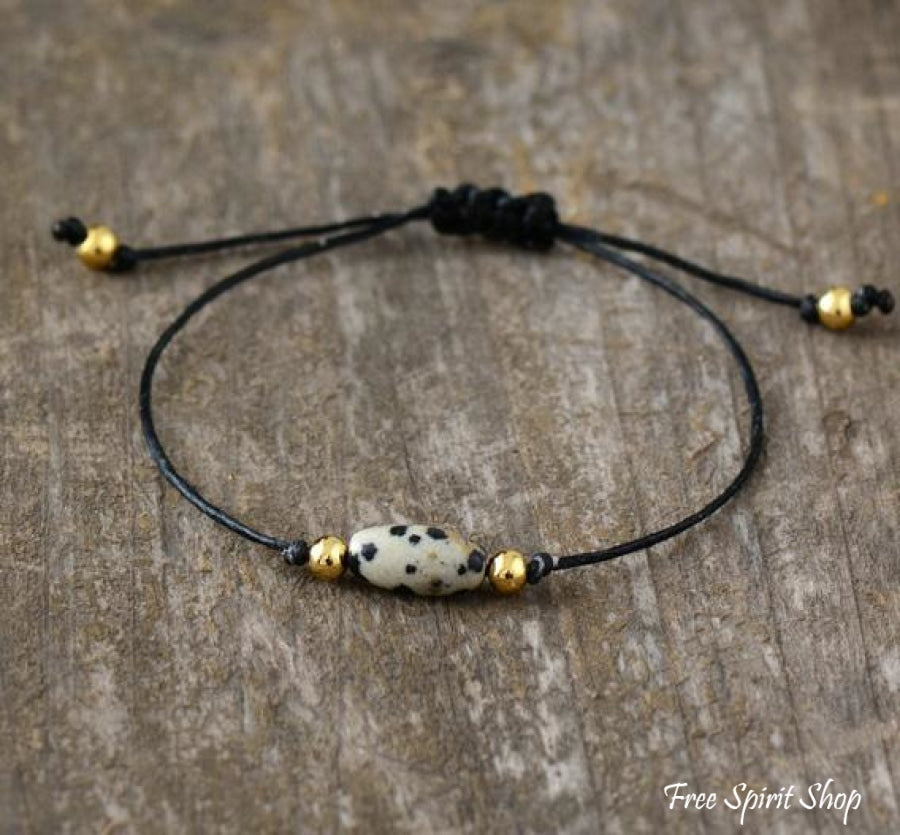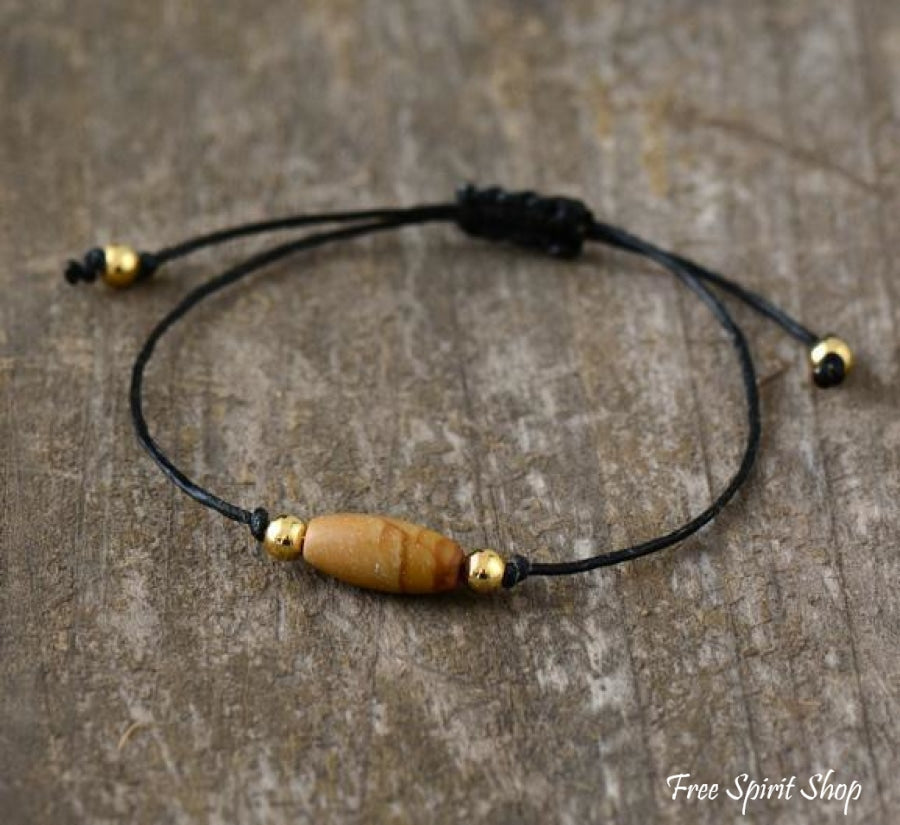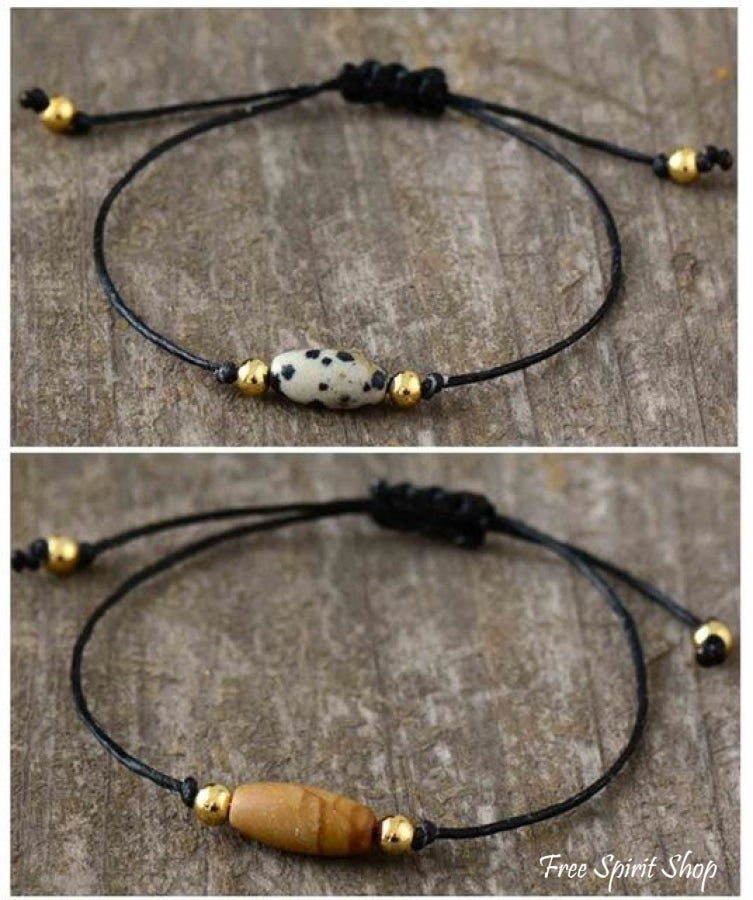 Handmade Natural Dalmatian Jasper Gemstone Bracelet
These wonderful bracelets are carefully handmade with Natural Dalmatian Jasper and Brown Jasper gemstone beads and durable wax cord. Adjustable to your wrist. 
Jasper is a very nourishing, warm and protective stone no matter what colour you find the jasper in - be it yellow, green, blue, purple or the deep earthy red. Jaspers are the nurturers, the healers and the spirit stones of courage and wisdom. They all carry a strong connection to the Earth's energy, making the jasper healing properties very beneficial for grounding, stability and strength.
The Dalmatian Stone appeals to the child within us all, fortifying the spirit and encouraging a sense of playfulness. It is particularly beneficial for those who are overly analytical, returning some of the intellectual carefulness back into the physical joy of simply being. It has a grounding energy, supportive of family and loyalty, and has a calming influence for children and animals.