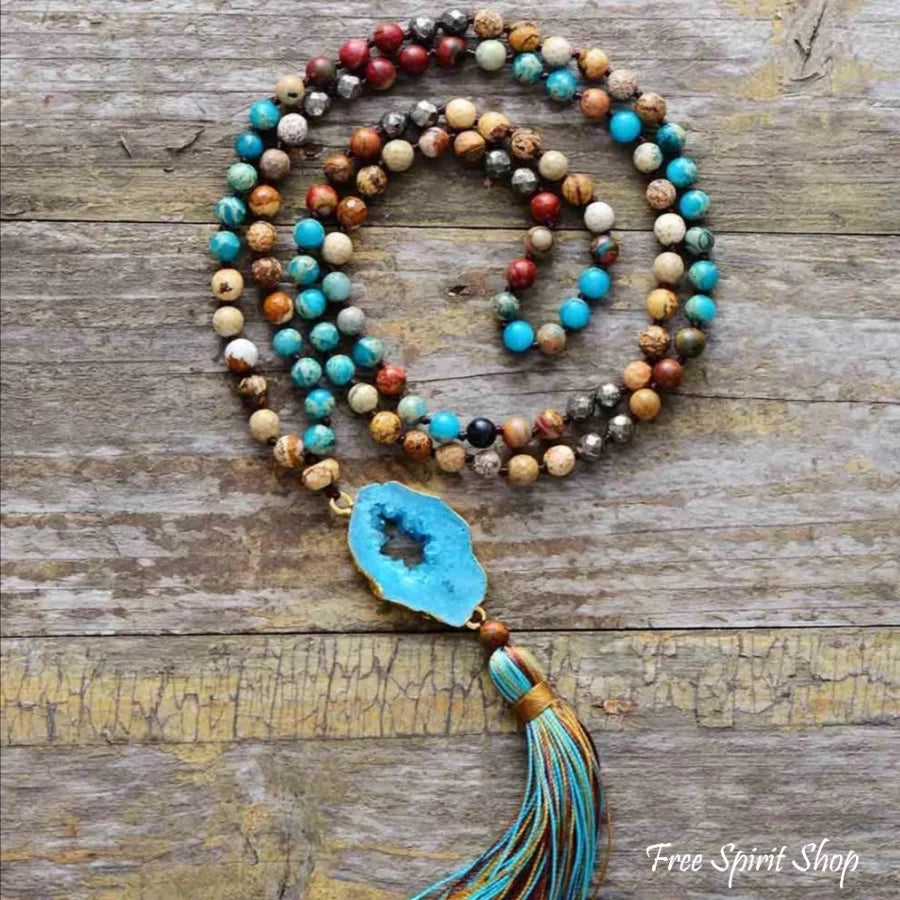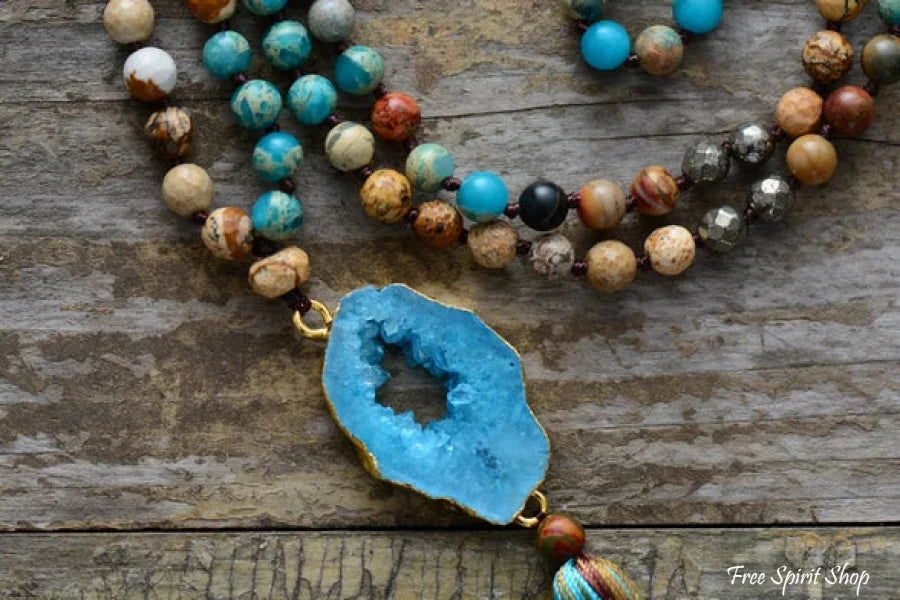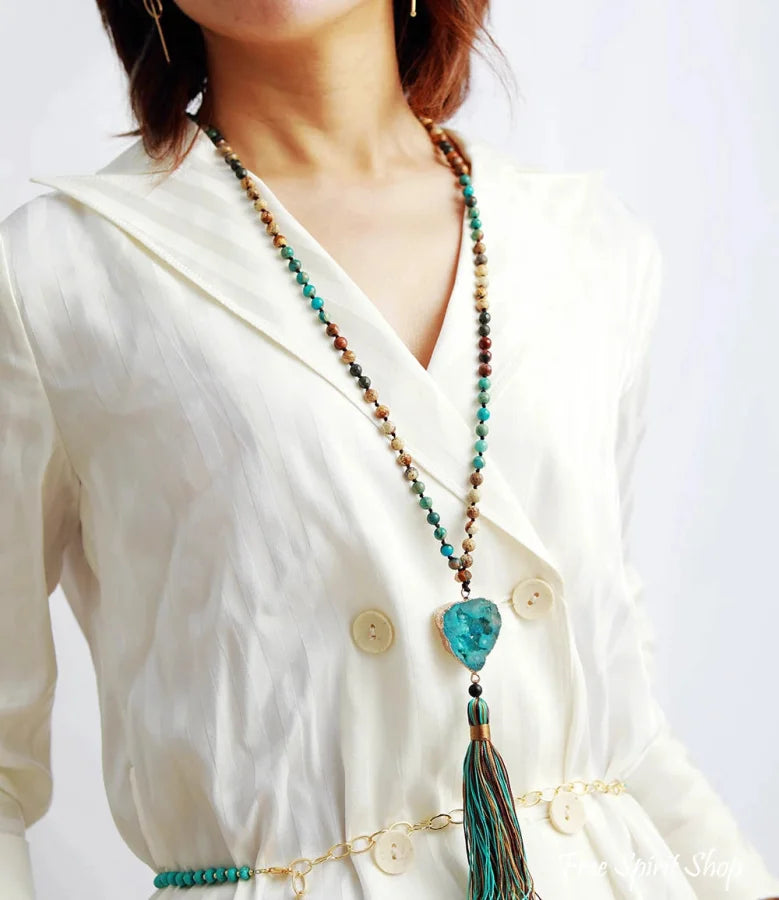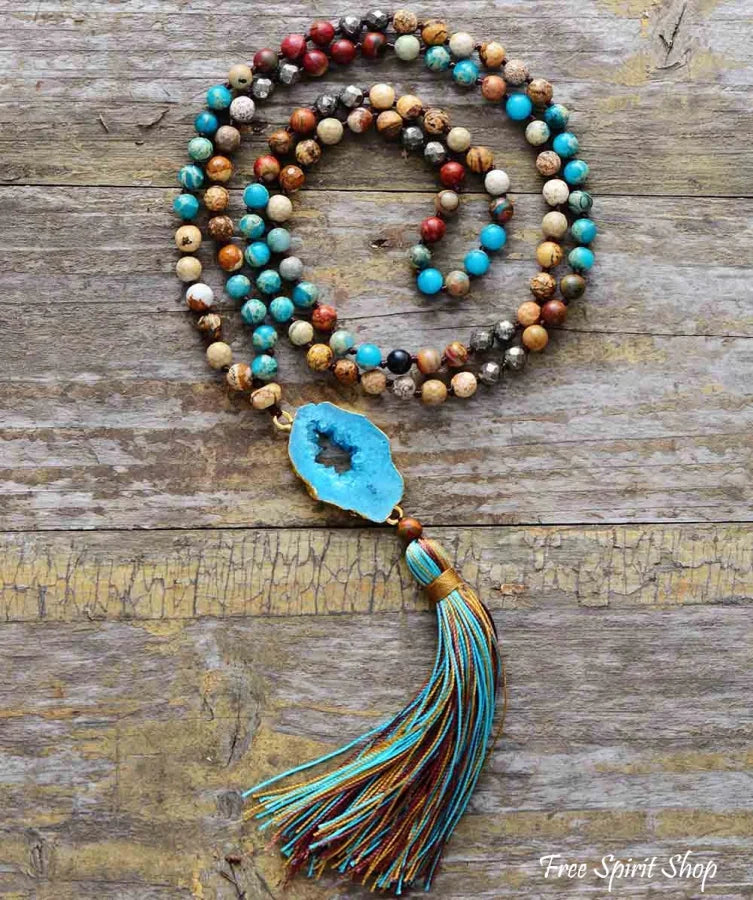 Handmade Natural Jasper & Pyrite Stone Druzy Necklace
This splendid necklace is carefully handmade with Natural Semi Precious Jasper and Pyrite Stone Beads. It features a Turquoise Druzy Crystal as well as a beautiful tassel. Length is approximately 35.5 inches. This necklace is handmade with natural stones, because of that the shape and color of the beads and druzy might be slightly different than on the picture ; this is what makes this necklace unique, just like you! 
The meaning of jasper stone is in the essence of its energy. Jasper is a very nourishing, warm and protective stone no matter what colour you find the jasper in - be it yellow, green, blue, purple or the deep earthy red. Jaspers are the nurturers, the healers and the spirit stones of courage and wisdom. They all carry a strong connection to the Earth's energy, making the jasper healing properties very beneficial for grounding, stability and strength.
Pyrite is a very protective stone, shielding the user from negative energy of all kinds. Pyrite blocks energy leaks and mends auric tears. Carry Pyrite in your pocket to protect you from both environmental pollution and physical danger. Pyrite also promotes good physical health and emotional well-being.