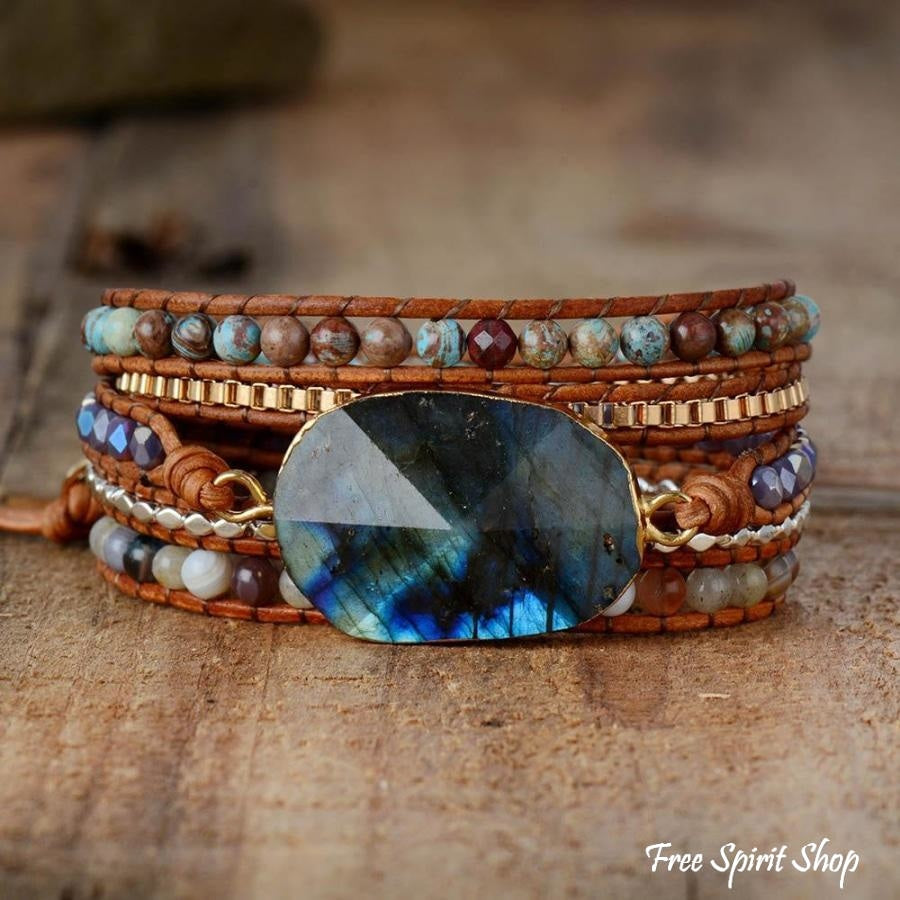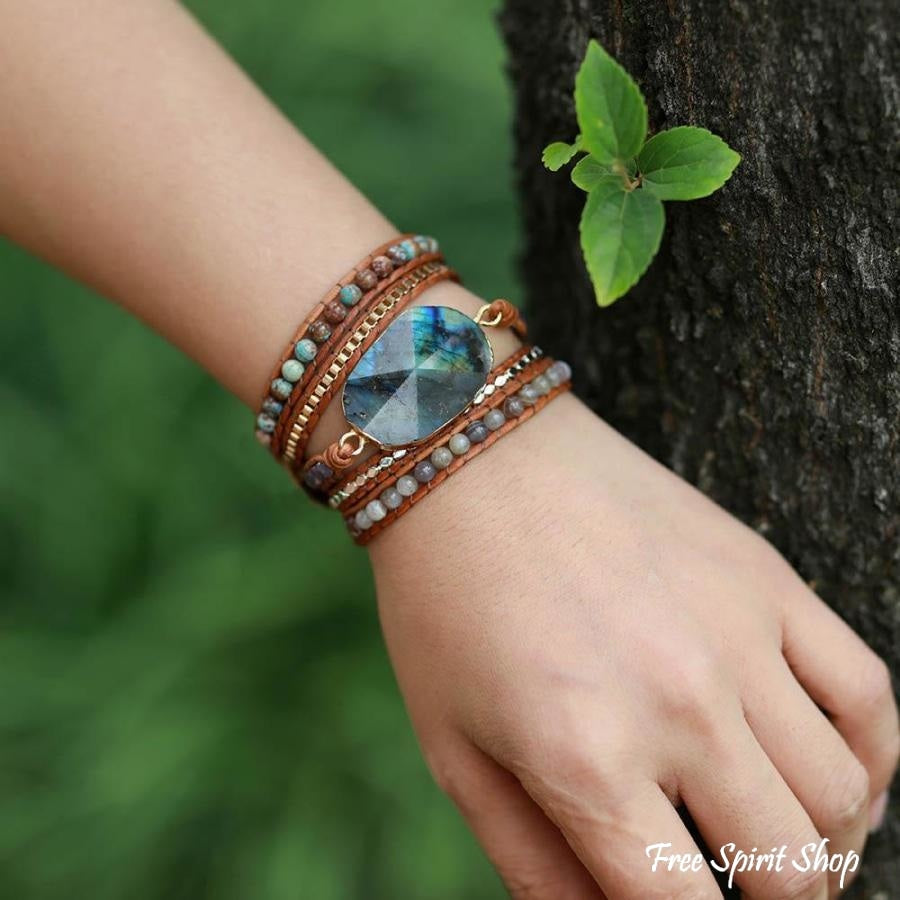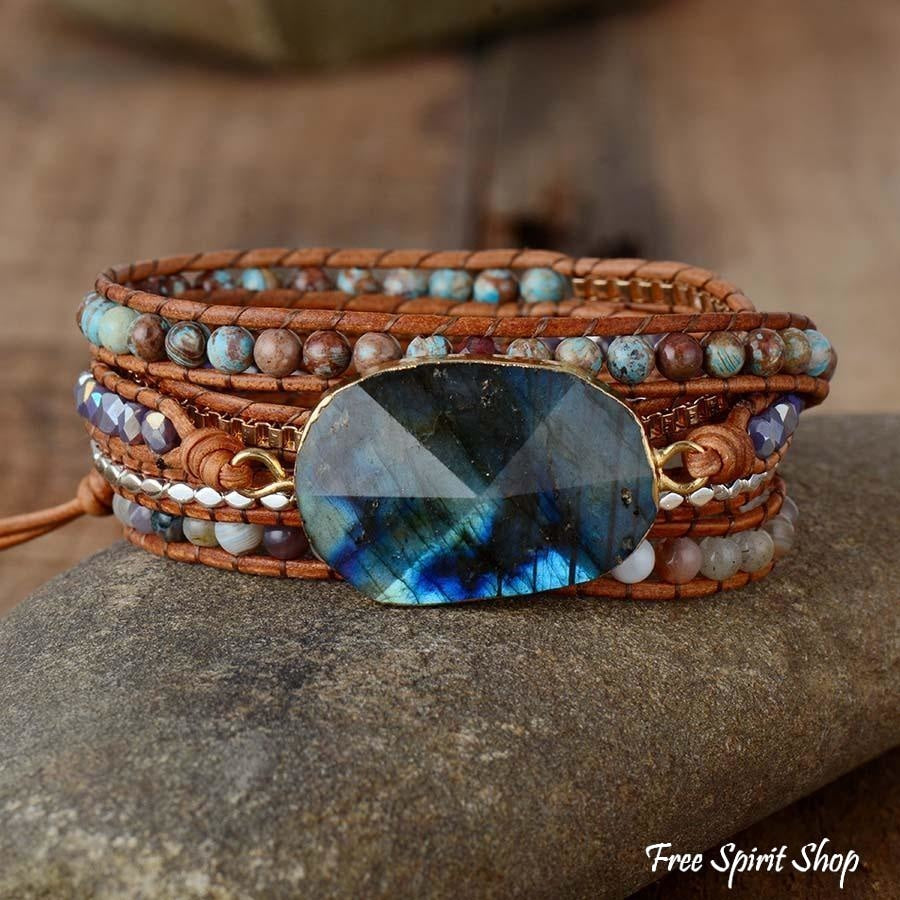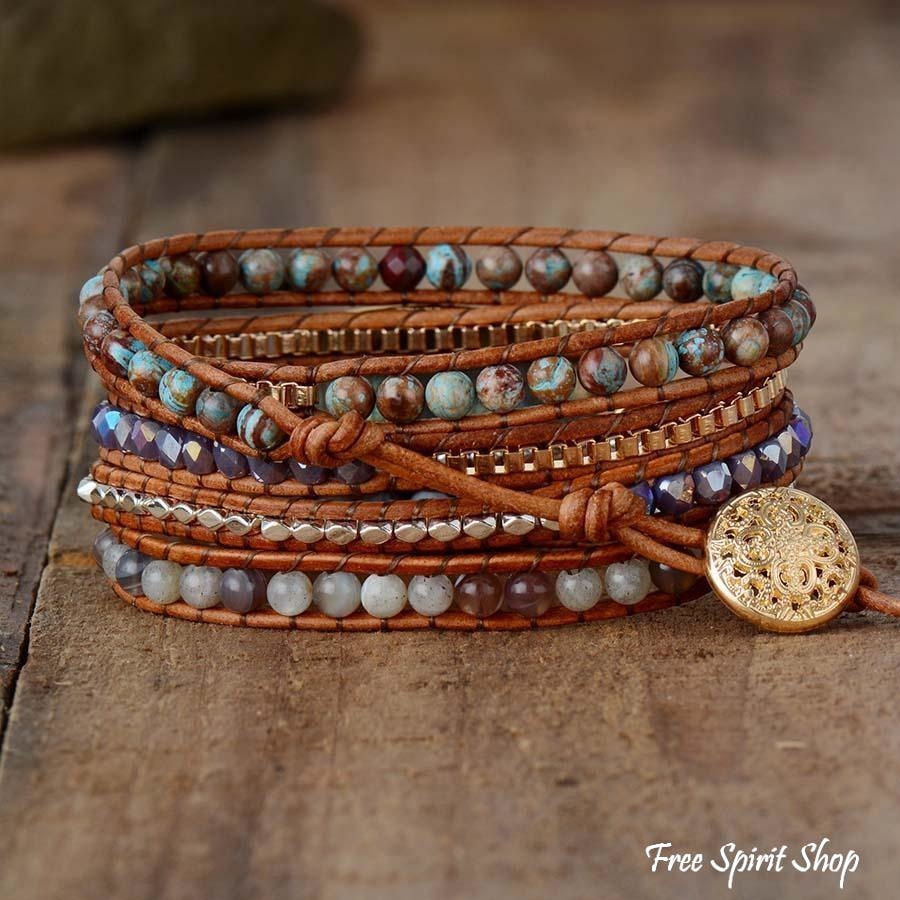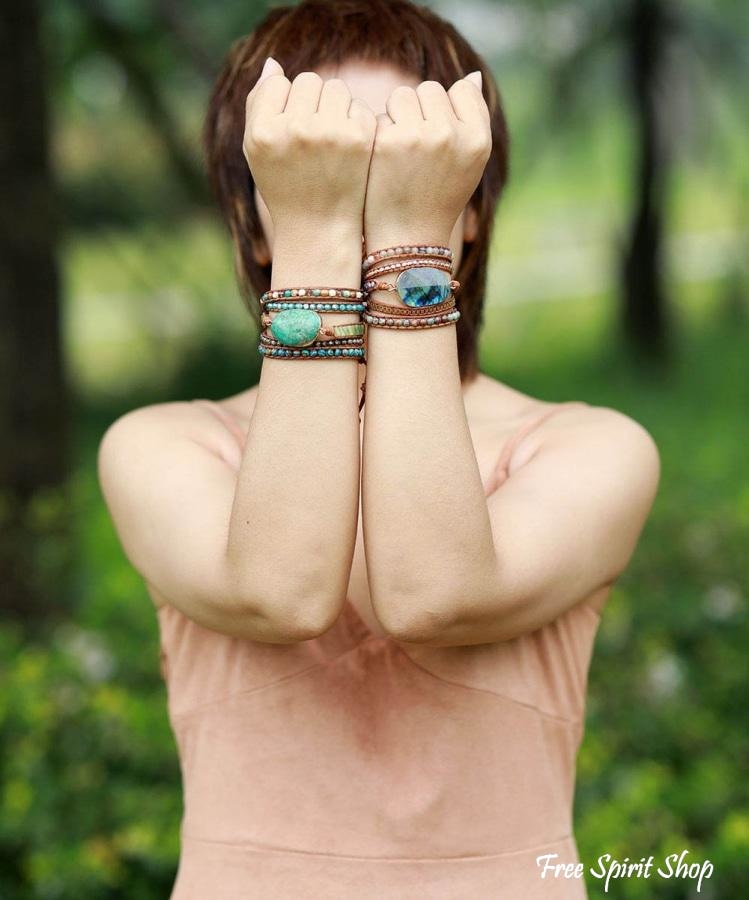 Handmade Natural Labradorite Agate & Jasper Wrap Bracelet
Bring protection and strength in your life with this splendid Labradorite beaded wrap bracelet. This beautiful 5 layer chakra healing bracelet is handmade with different type of natural stones such as Agate, Jasper and a stunning Labradorite center-piece.  Each stone has wonderful healing properties. It is 32 inches (83.5 cm) long and is adjustable to your wrist. 
♡ To our Vegan community: our gemstone wrap bracelets can be made with cord on request. ♡
Labradorite is the most powerful protector of the mineral kingdom, creating a shielding force throughout the aura and strengthening natural energies from within. It protects against the negativity and misfortunes of this world, and provides safe exploration into alternate levels of consciousness and in facilitating visionary experiences from the past or the future. 
Jasper is a protective and energizing stone that stimulates gently and steadily, enhancing stamina and endurance, and increasing the amount of chi, or life force, in one's aura. It is a stone of health and passion, and brings the courage to face unpleasant tasks and to rectify unjust situations.
Agate is an excellent stone for rebalancing and harmonising body, mind and spirit.  It cleanses and stabilises the aura, eliminating and transforming negativity.  Agate enhances mental function, improving concentration, perception and analytical abilities.  It soothes and calms, healing inner anger or tension and creates a sense of security and safety.
*Since gemstones are natural materials and each is unique (just like you ♡) items may vary slightly in colour and shape.