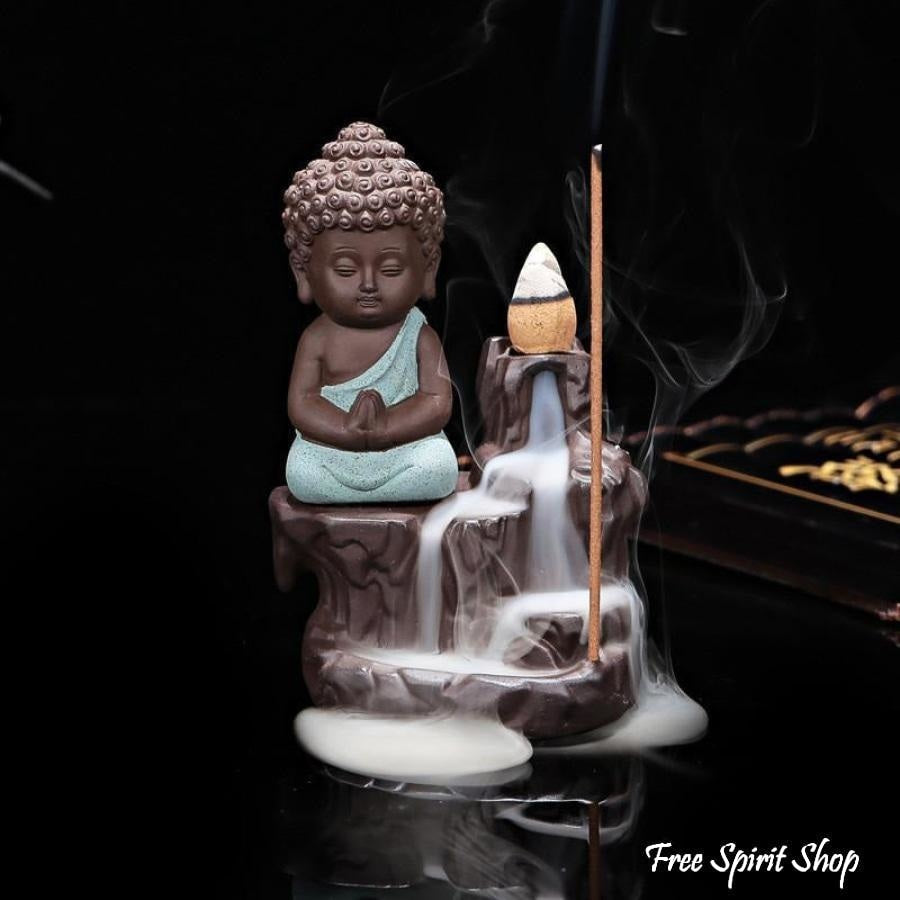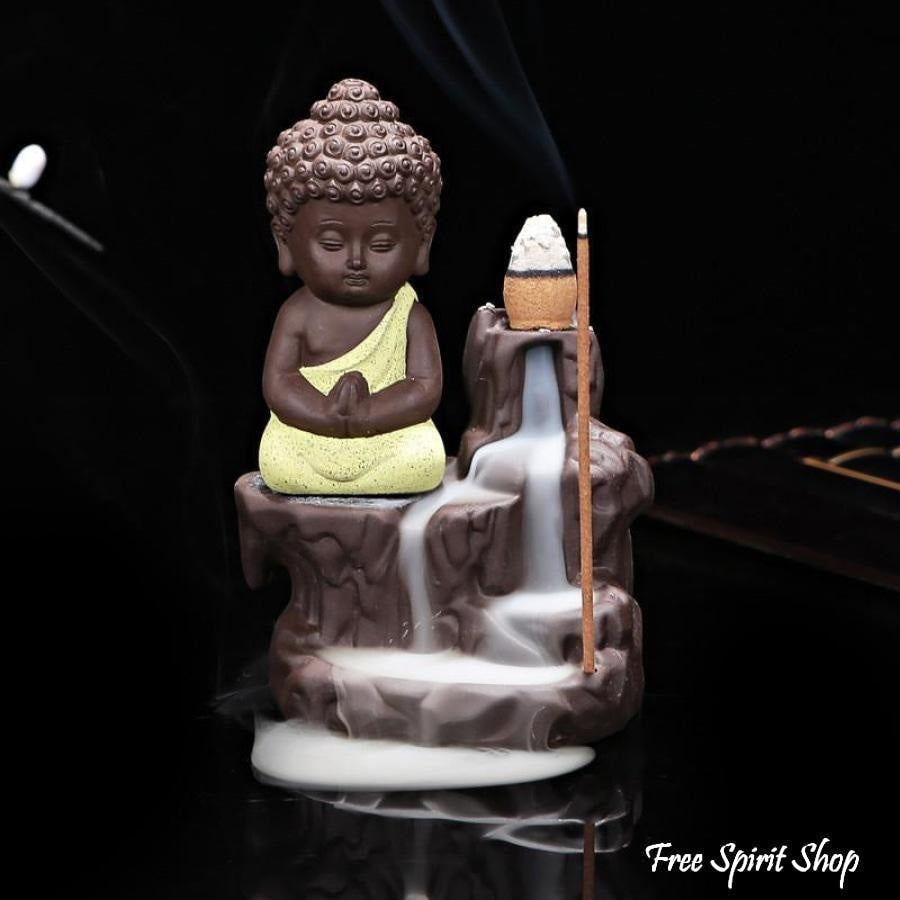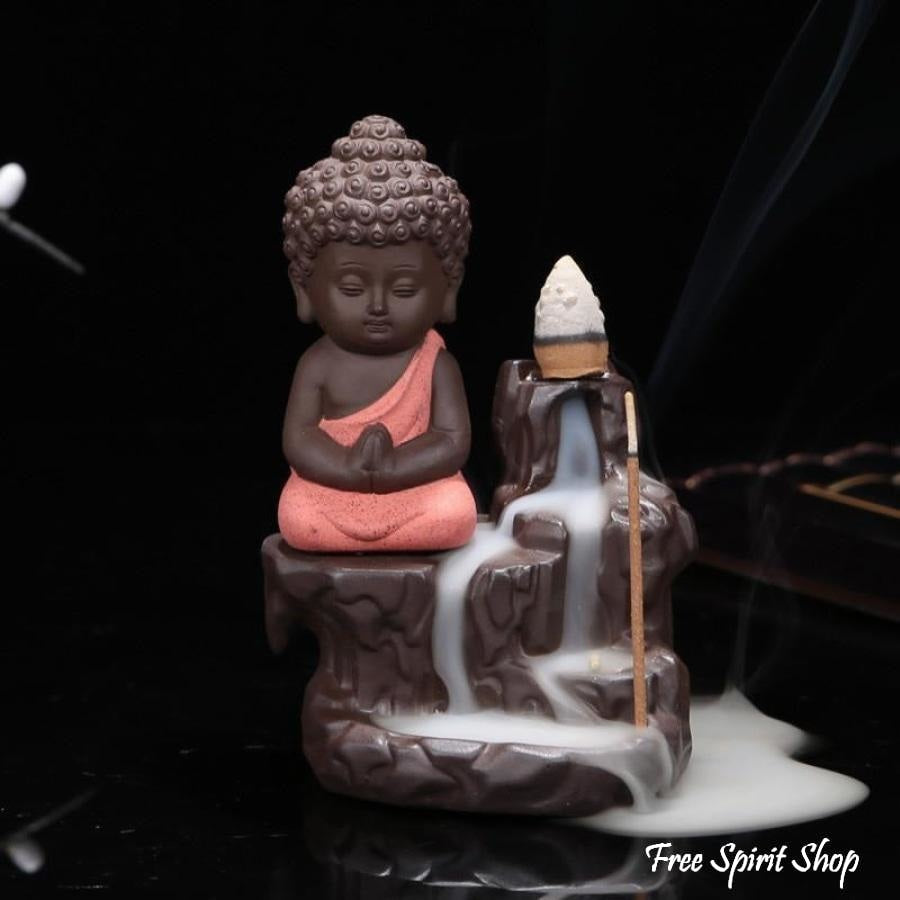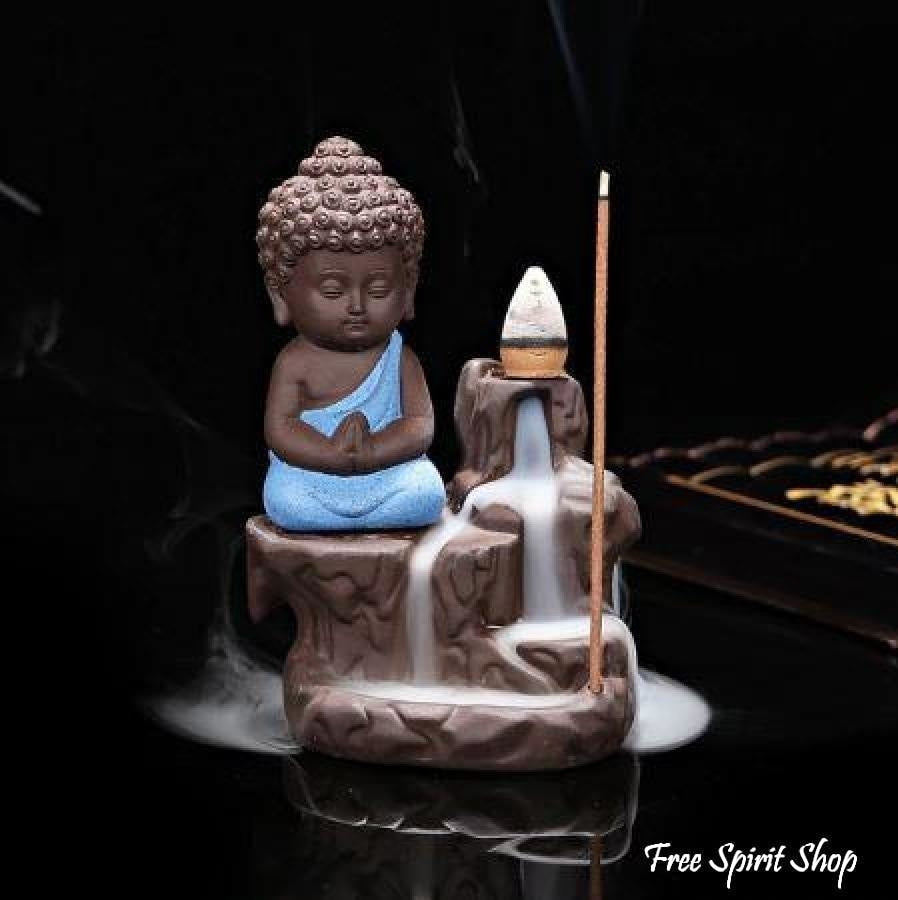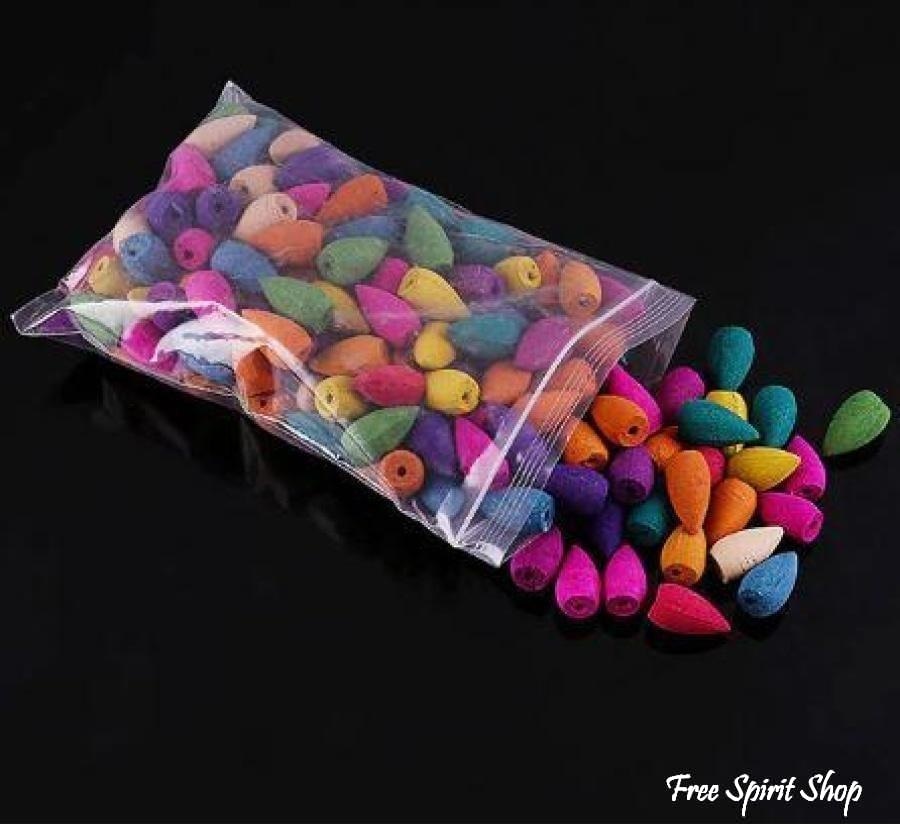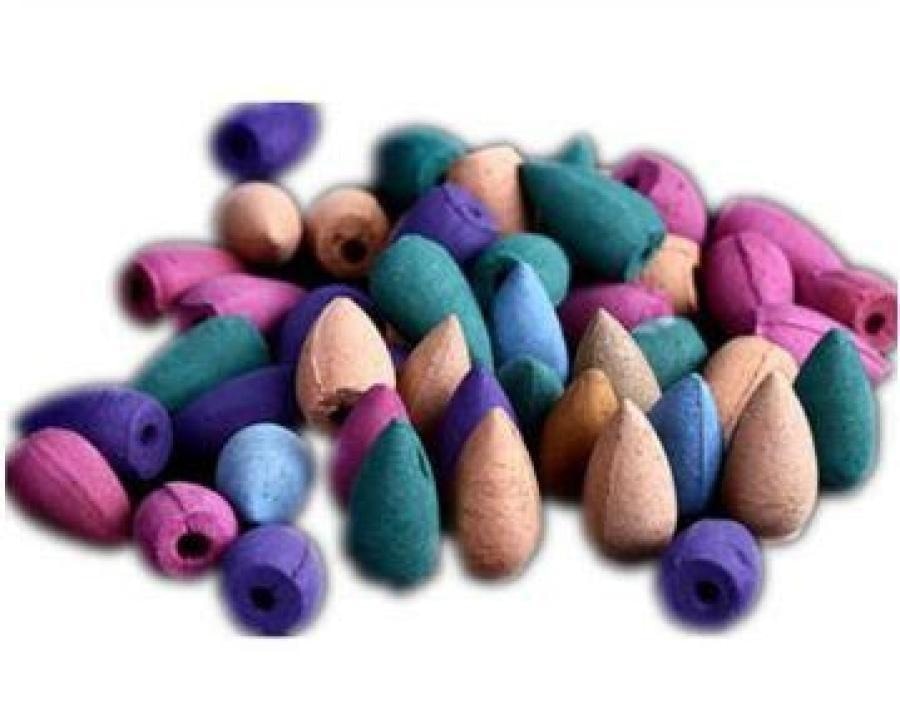 Buddha On The Mountain Incense Burner + 20 incense cones
Our splendid Little Monk Back-Flow Incense Burner has been carefully handmade with ceramic. When the incense cone is lit, the trail of smoke mimics a waterfall flowing down a mountain. This ceramic incense burner is ideal for burning your favorite incenses while providing a relaxing and decorative touch to any space. Approximately 4.88 inches (12.4 cm). 3 colours to choose from!
This is also a great gift for all meditation and yoga lovers. 
20 incense cones included.
Incense burning for meditation and prayer is an ancient tradition. Burning incense for meditation decreases stress, and it is believed that different types of incense – frankincense, sandalwood, and sage – have the power to cleanse negative energy, ease tension, and elevate your meditative state.