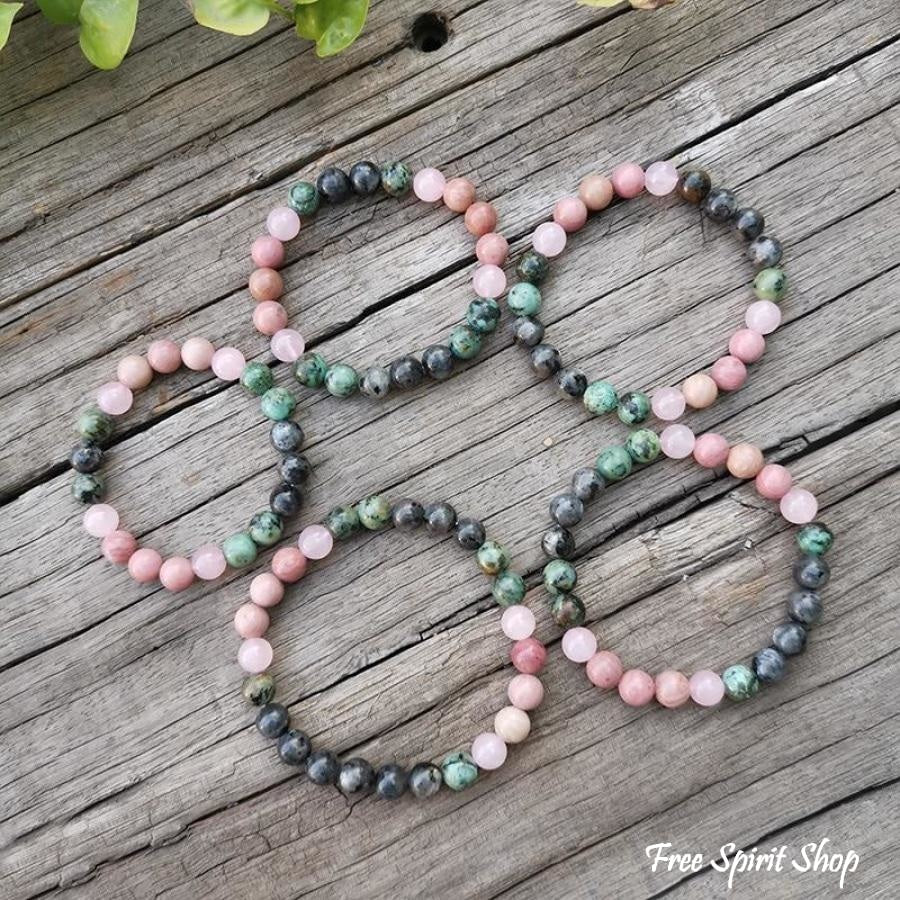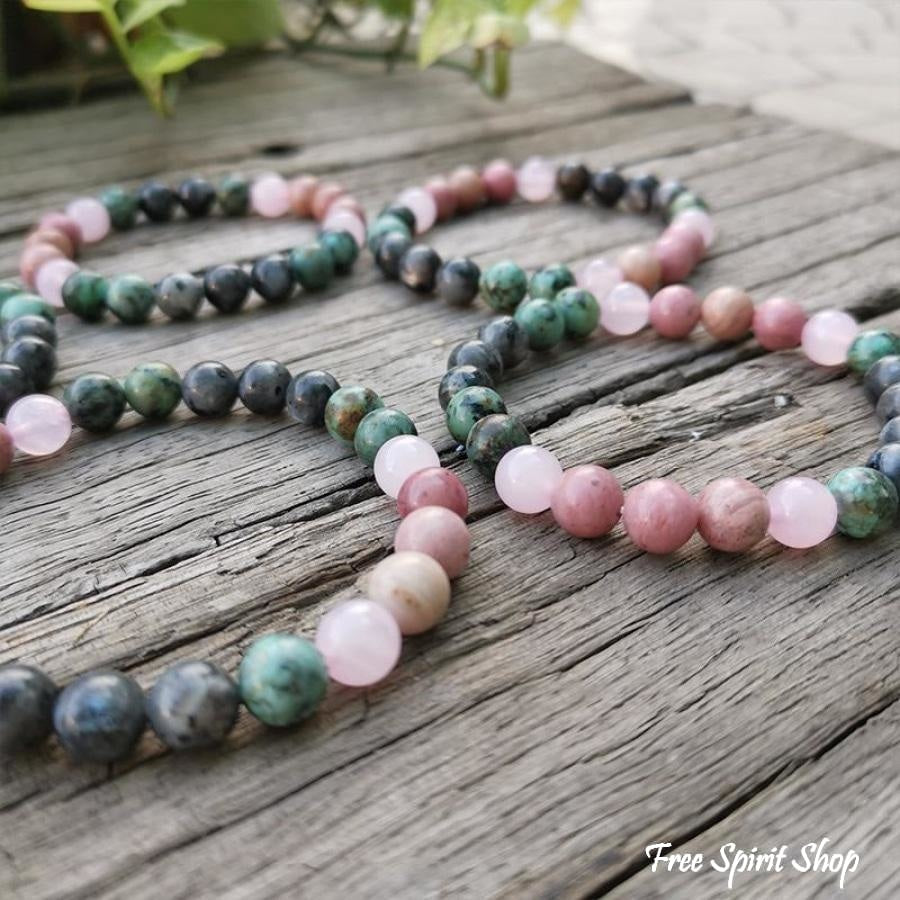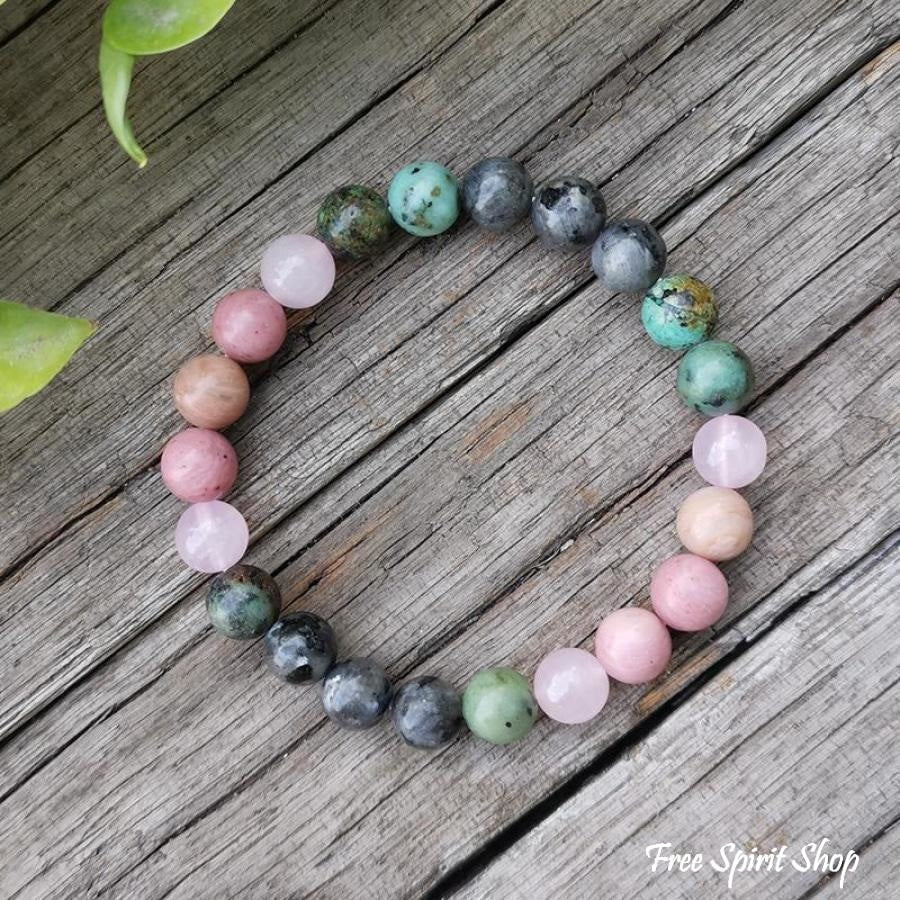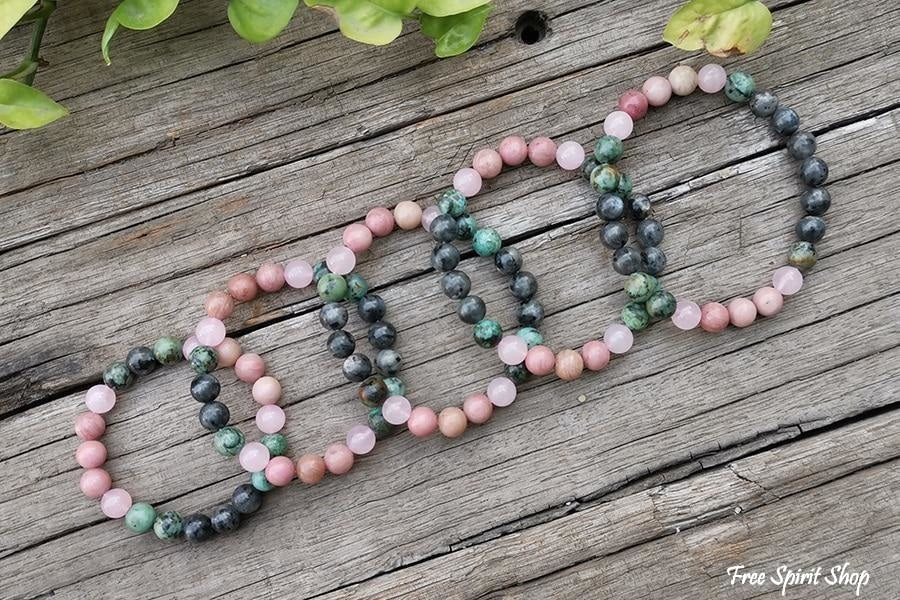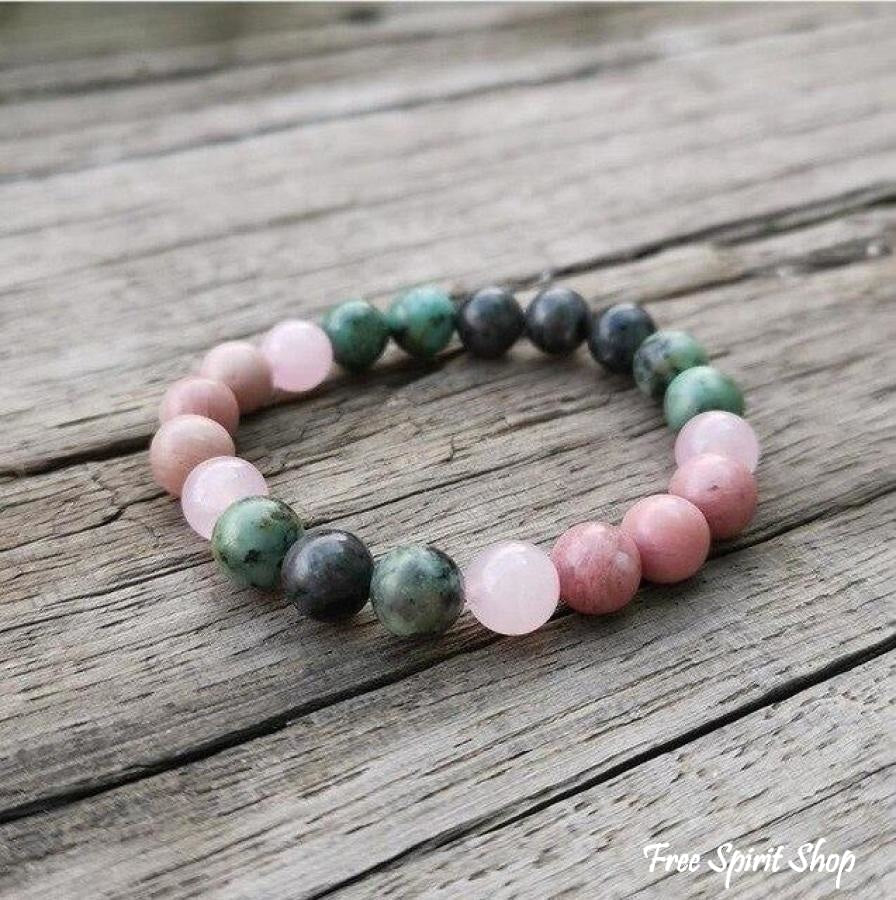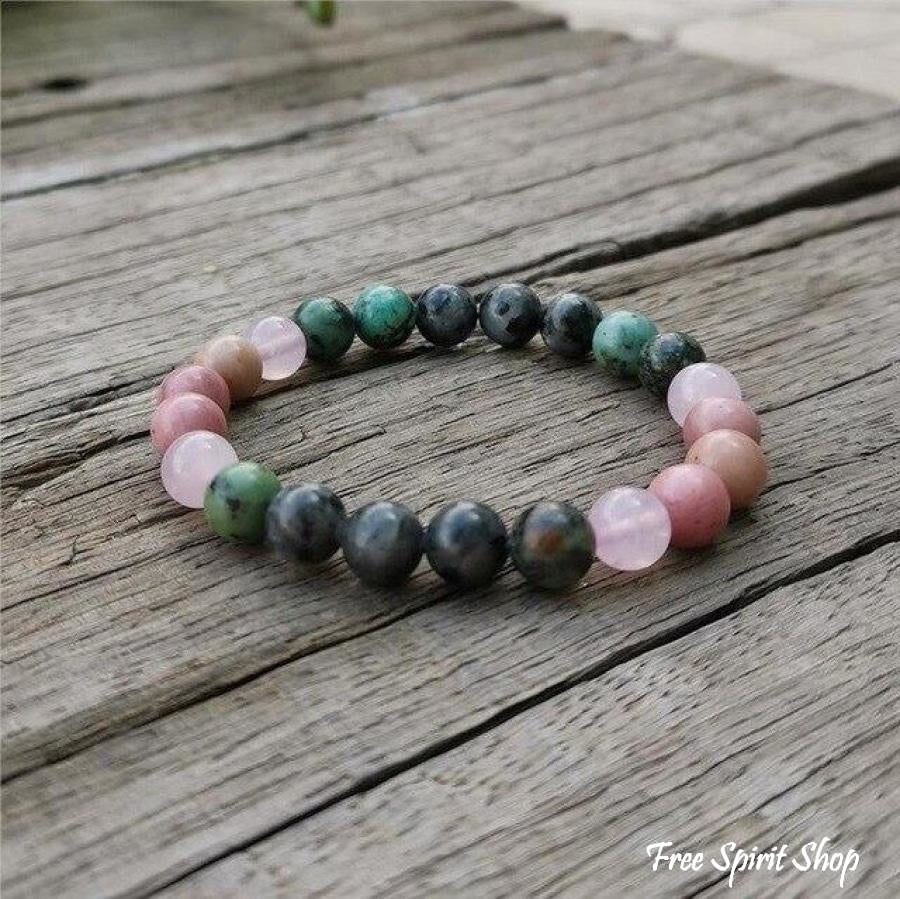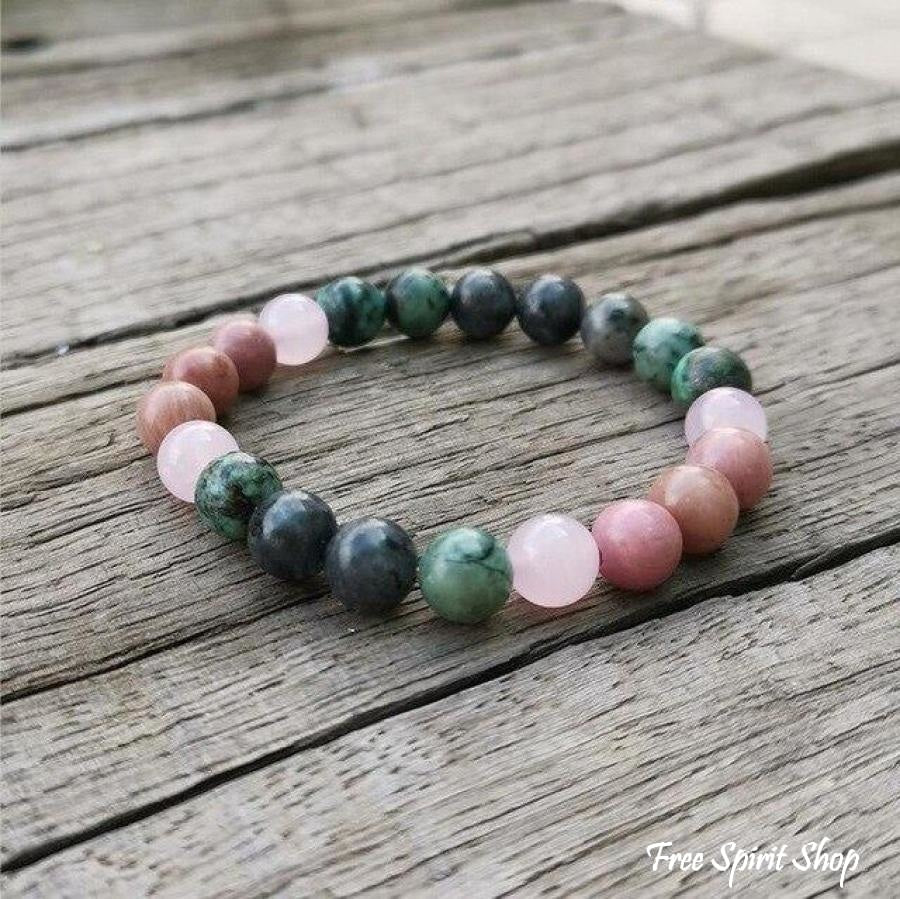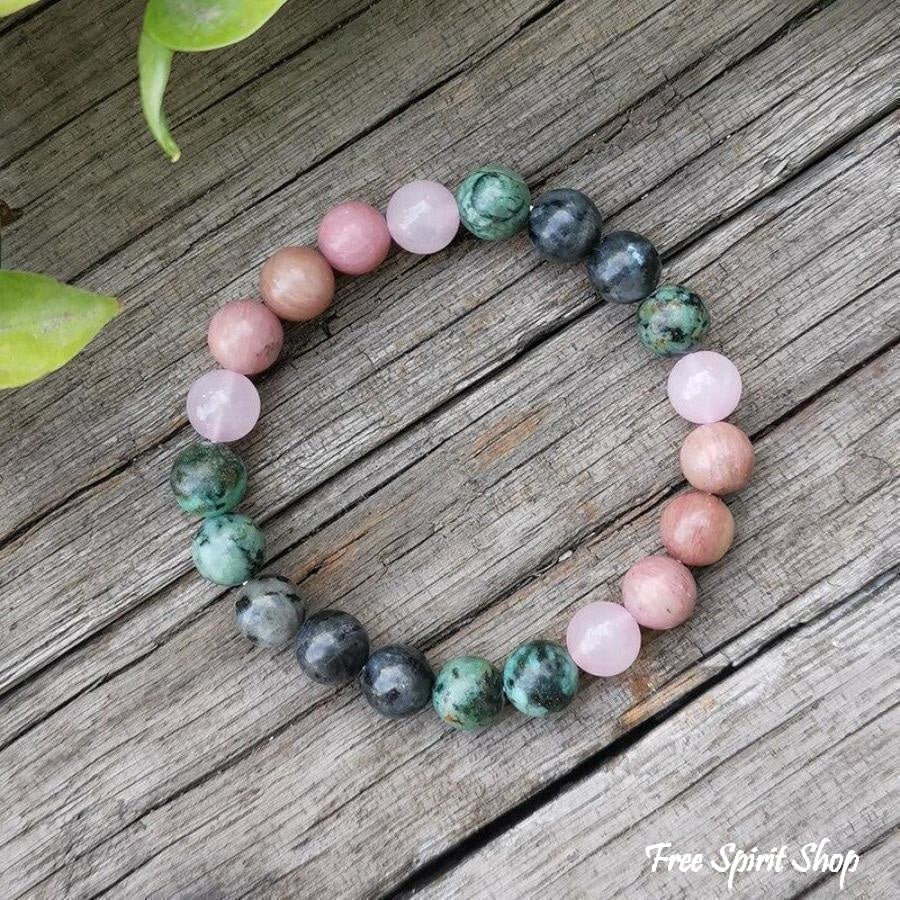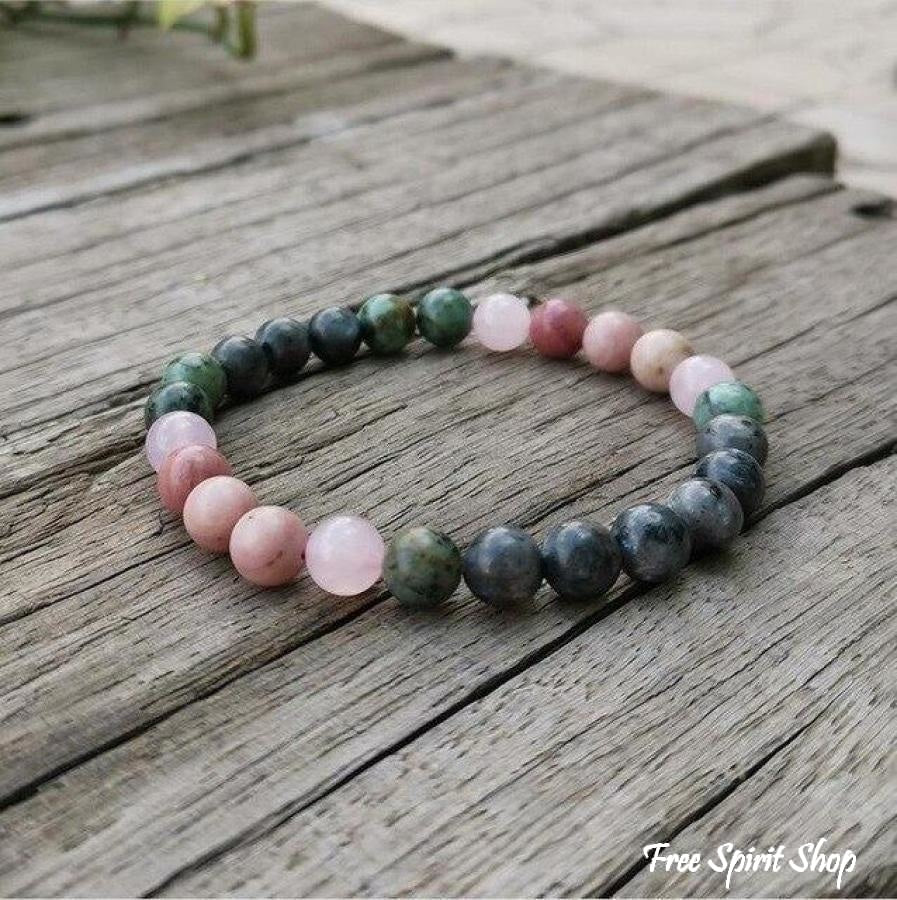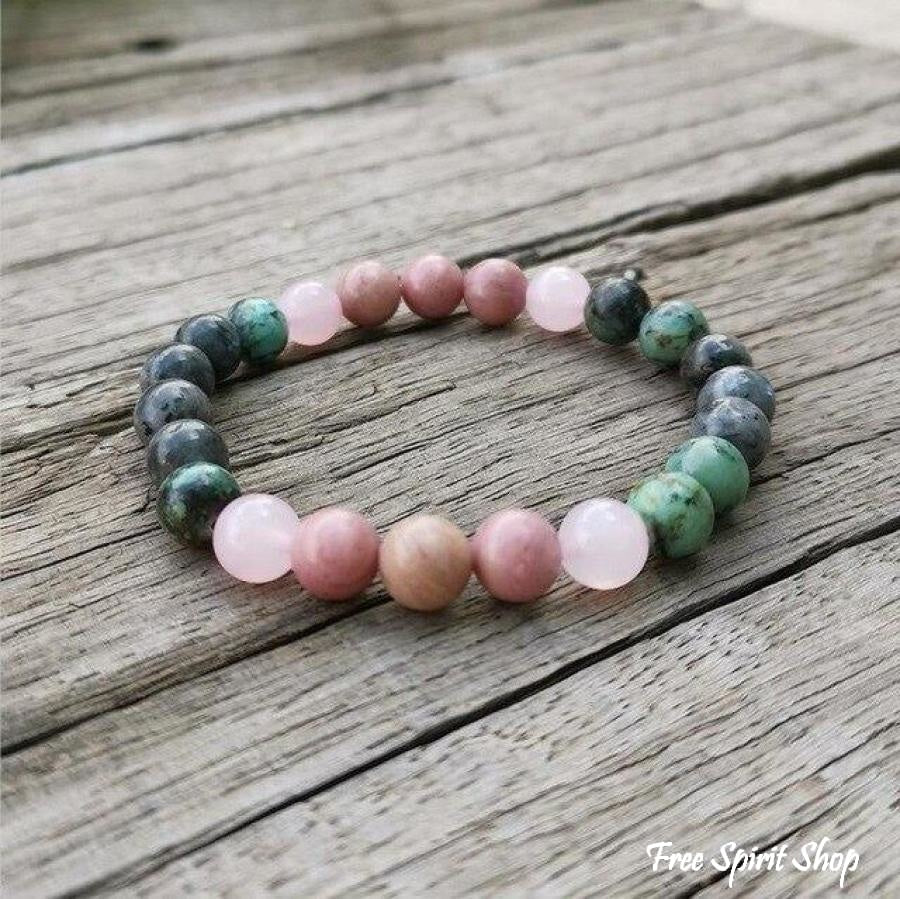 Natural African Turquoise Labradorite Rhodonite & Rose Quartz Bead Bracelet
This splendid bead bracelet is carefully handmade with natural African Turquoise, Labradorite, Rhodonite and Rose Quartz gemstone beads. The beads are 8 mm. Five sizes to choose from, select yours in the dropdown menu above.
African Turquoise a stone that brings structure, balance and prosperity where it is due. African Turquoise is a stone that hands over a key to new life with its offerings. This is a stone that awakens the soul to its intended purpose, encouraging the being to make positive impression while gaining and giving positive wisdom.
Rose Quartz is the stone of unconditional love. One of the most important stones for Heart Chakra work, Rose Quartz opens the heart to all types of love - love of self, love of family, love of friends, romantic love. Because it is a type of quartz, Rose Quartz does have a high energy, but its vibe is also calming and soothing.The soothing energy of Rose Quartz fosters empathy, reconciliation, and forgiveness of others. Lowering stress and tension in the heart, Rose Quartz clears out anger, jealousy, and resentment of others, and allows healing of heart issues and dis-ease associated with holding on to such negative emotions.