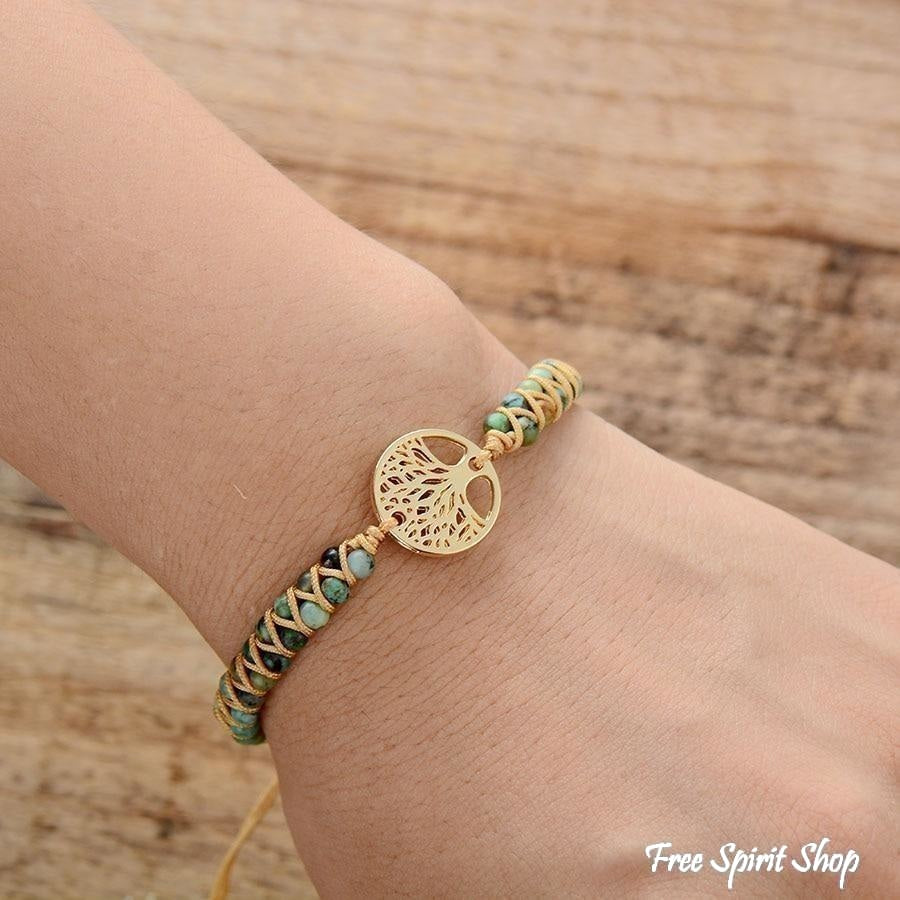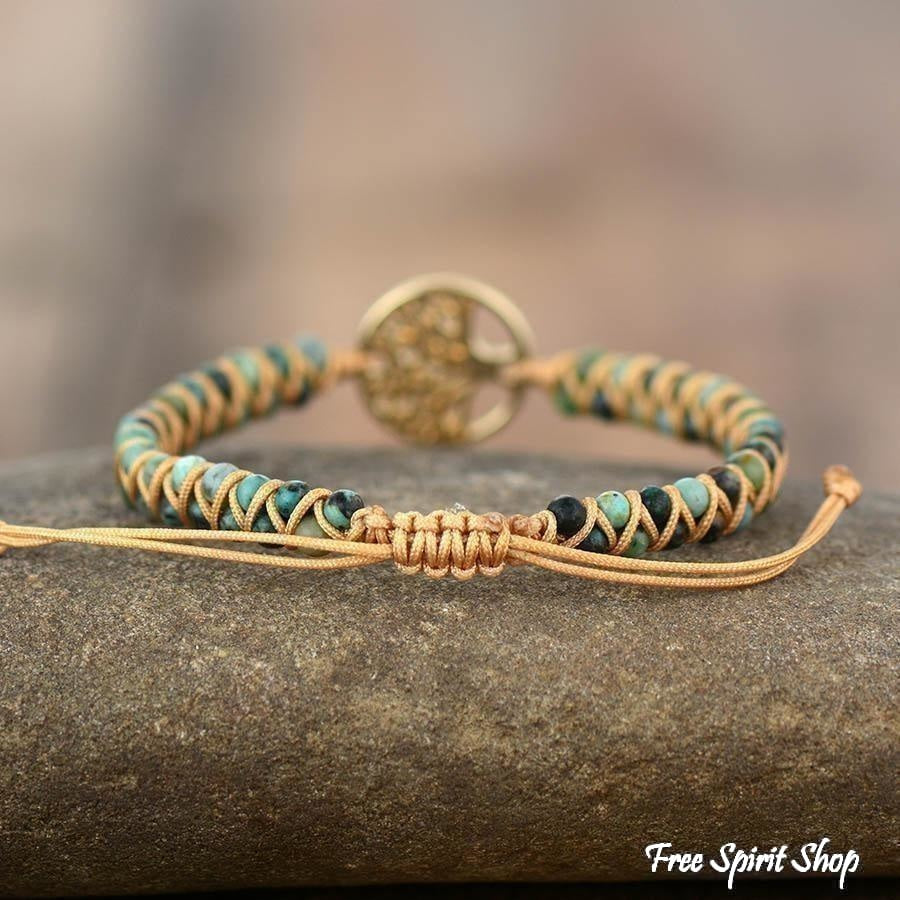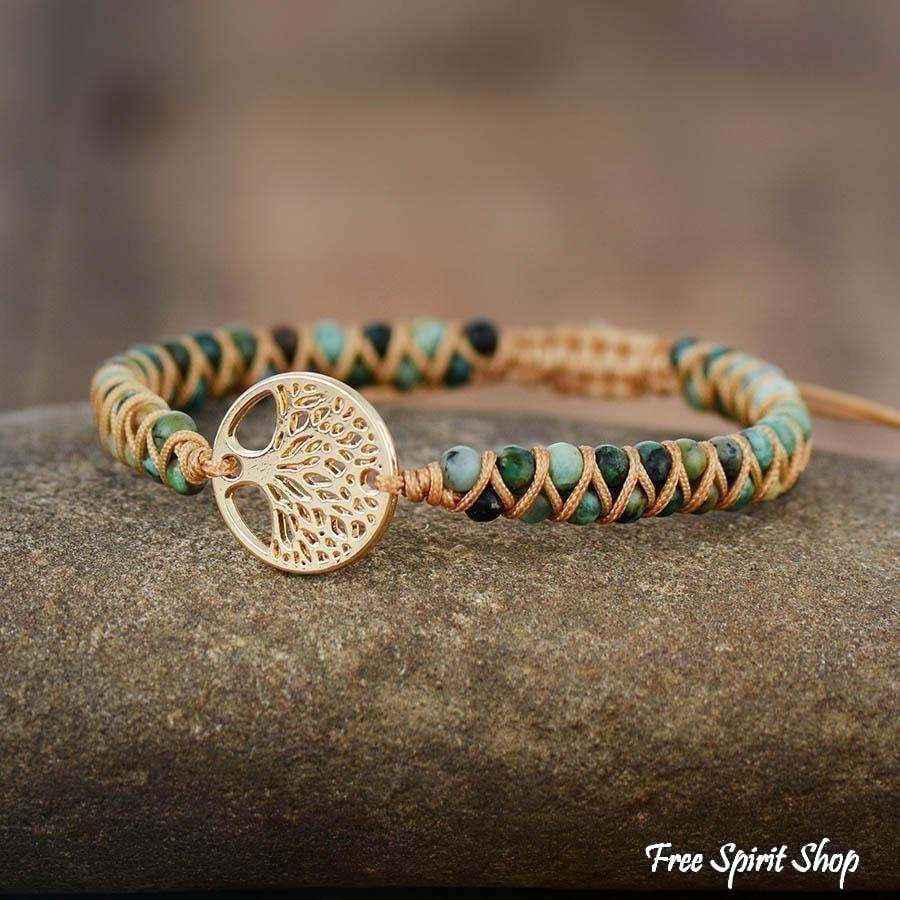 Natural African Turquoise & Tree of Life Bracelet
This splendid braided bracelet is carefully handmade with natural African Turquoise gemstones. It features a golden Tree of Life center-piece. Two lengths available: 17 cm (women size) or 19 cm (men size). The sliding knot makes it fully adjustable to your wrist size. 
African Turquoise a stone that brings structure, balance and prosperity where it is due. African Turquoise is a stone that hands over a key to new life with its offerings. This is a stone that awakens the soul to its intended purpose, encouraging the being to make positive impression while gaining and giving positive wisdom.