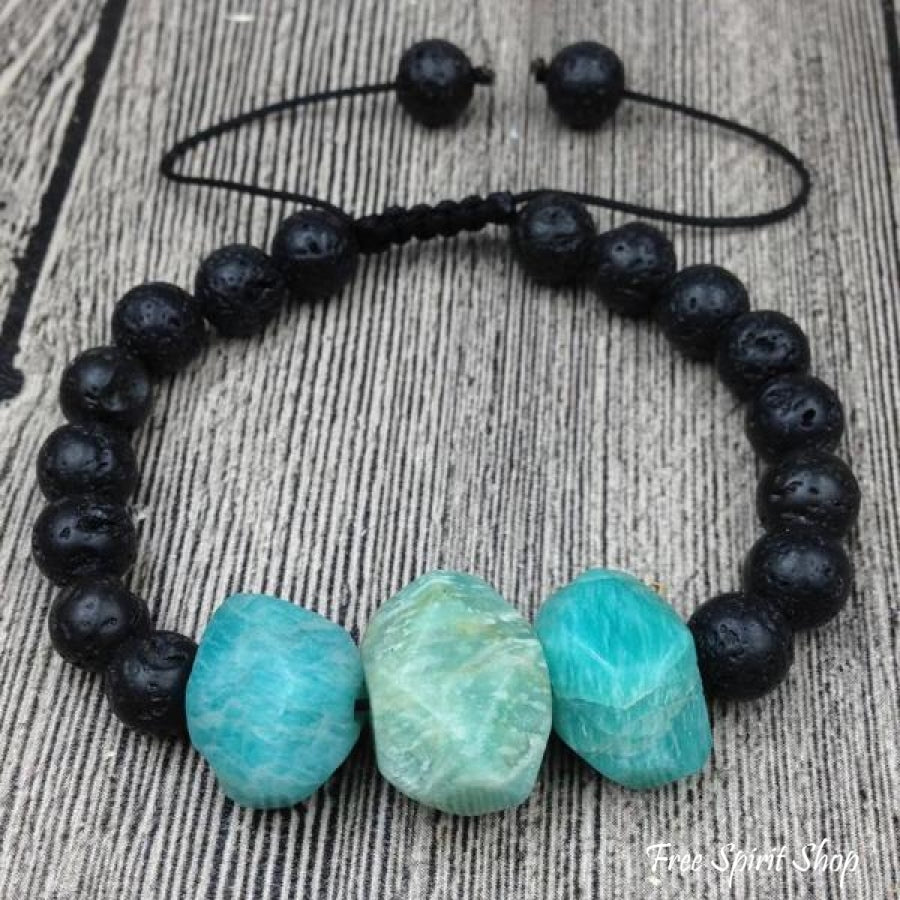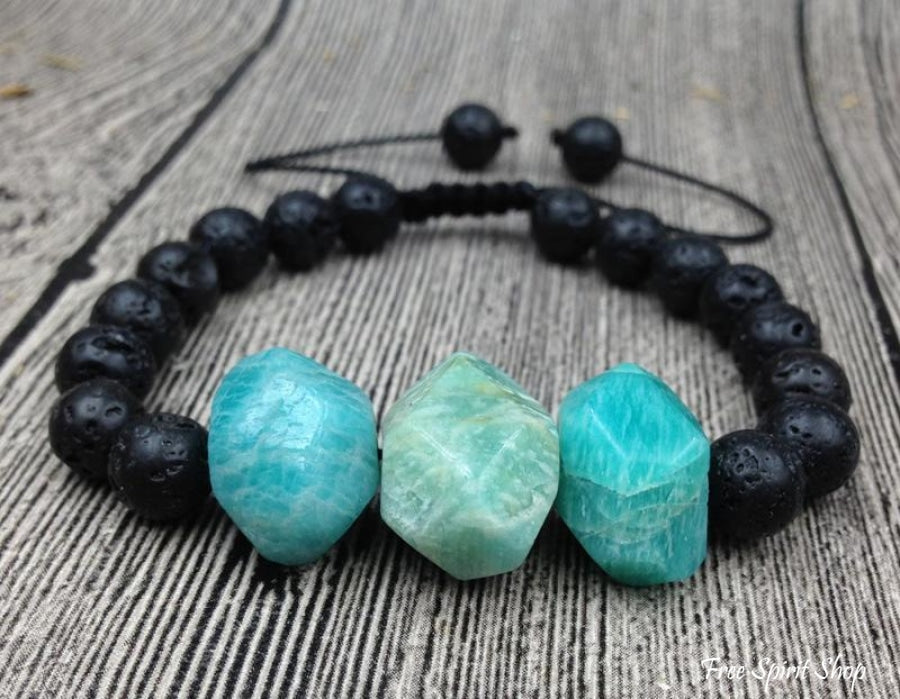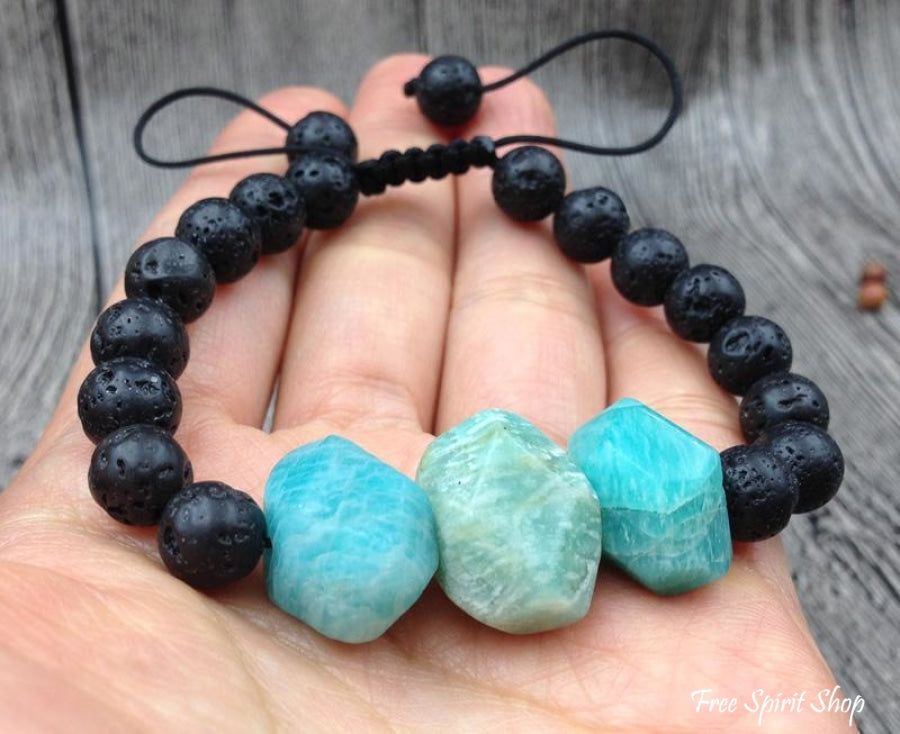 Natural Amazonite Faceted Stone & Black Lava Stone Bracelet
Enjoy the emotional and spiritual benefits of Amazonite & Lava gemstones with this wonderful and unique bracelet. This splendid bracelet is delicately handmade with natural 8 mm lava stone beads and big faceted Amazonite stones. The size is approximately 6.7 inches (17 cm) and is adjustable to your wrist. 
Since lava gemstone is known for its grounding qualities, it's wonderful for calming the emotions. In fact, the quality of fire springs from the ground, so in terms of healing gems, this lends itself to a calming- but intense- energy. Because it comes from raw energy, it's considered to be a stone of rebirth and shedding unneeded layers of emotional attachment. Lava stones are also fantastic for stabilizing and grounding the root chakra. 
Amazonite is a mint green to aqua green stone said to be of truth, honor, communication, integrity, hope, and trust. It is said to enhance intuition, psychic powers, creativity, intellect, and psychic ability. Amazonite is often associated with the throat chakra, and as such, said to be beneficial to communication. It is also associated strongly with the third eye chakra. It is said to align the physical and astral bodies. It is noted mystically to lessen stress and self-defeating behaviors by calming and building self-esteem. Amazonite is believe in crystal healing to heal emotional disturbances and the after effects of emotional trauma.
*Since gemstones are natural materials and each is unique (just like you ♡) items may vary slightly in colour and shape.