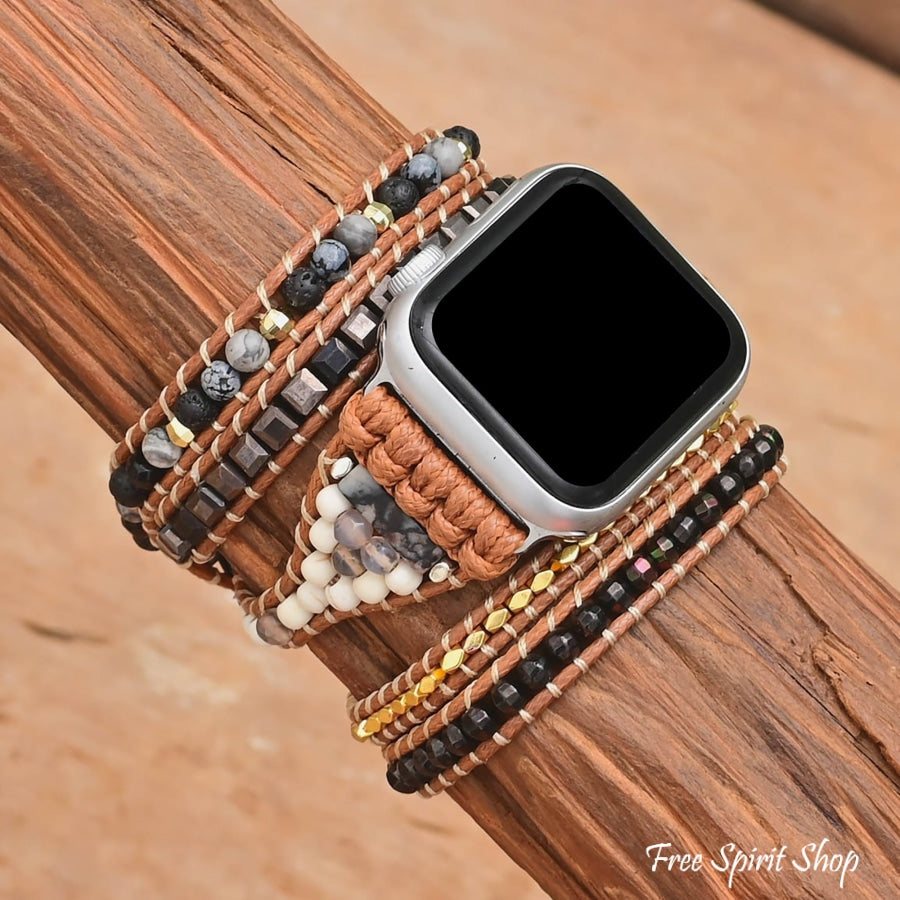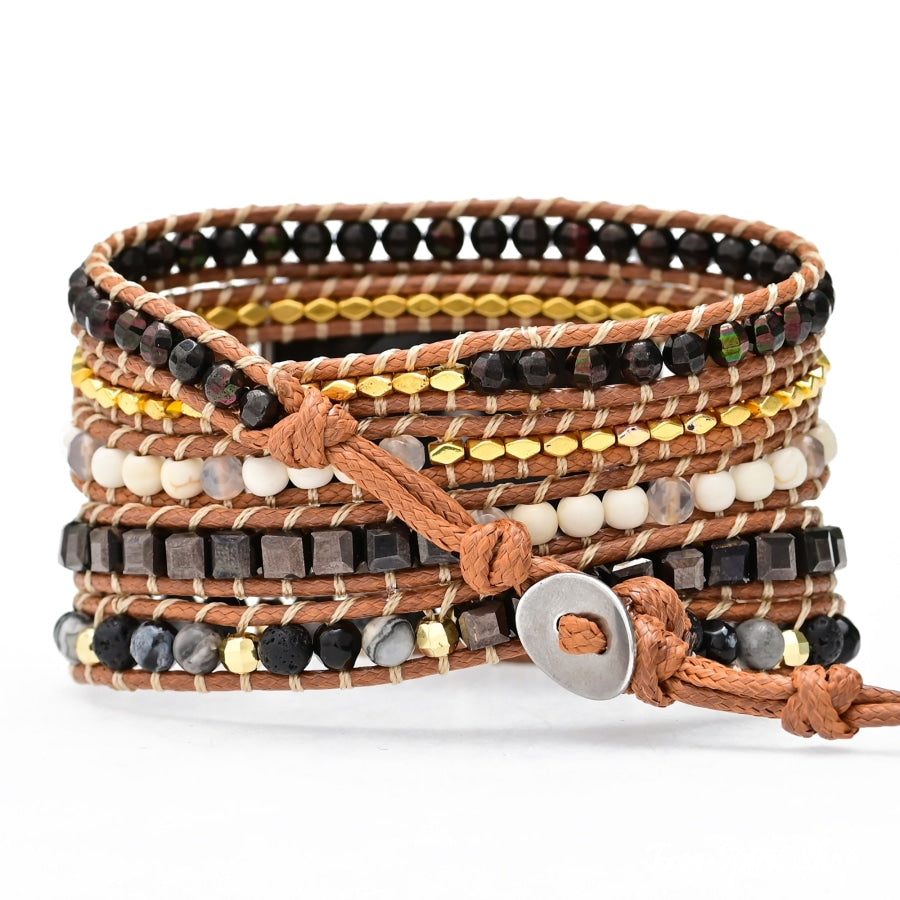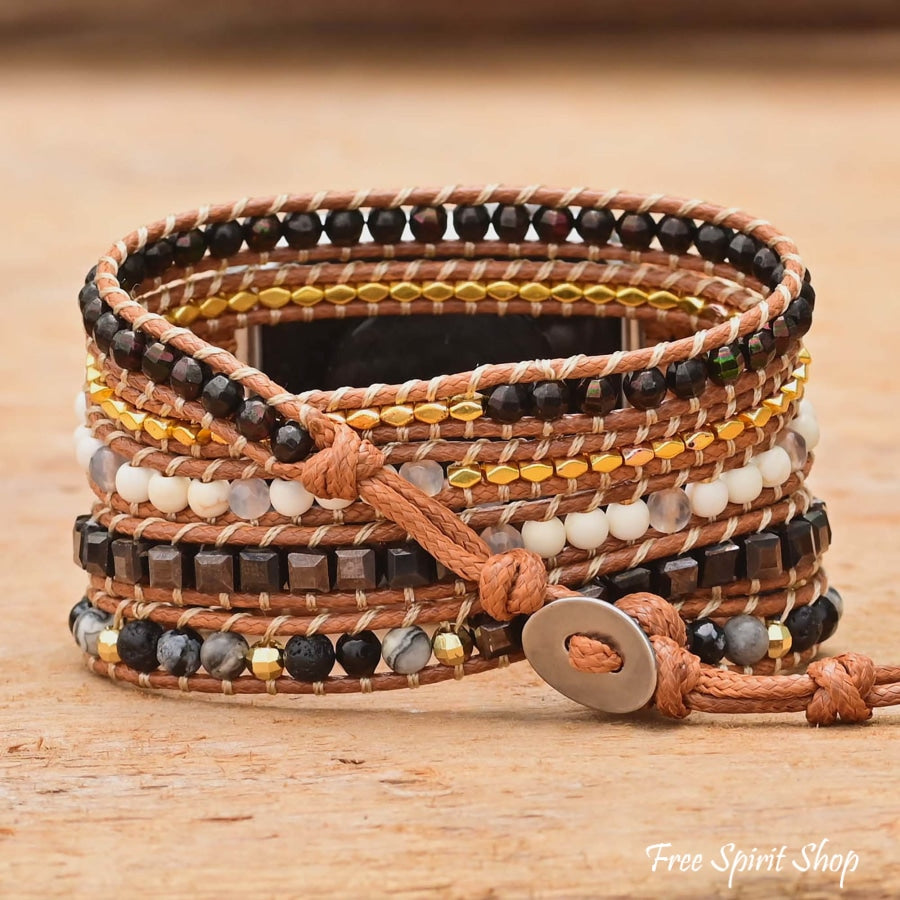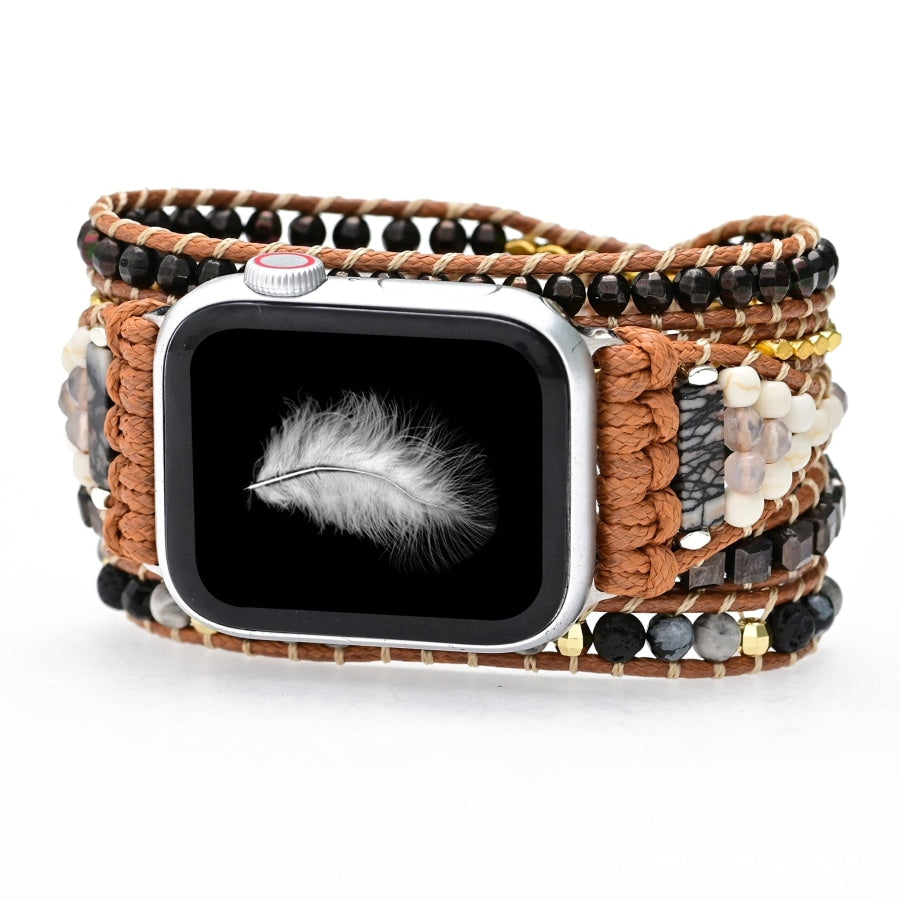 Natural Black Lava Stone Hematite & Snowflake Obsidian Apple Watch Band
Wrist size:
Small: 5.5-6.3 inch wrist
Align your chakras with this splendid black bead Apple watch band. This beautiful Apple watch strap is handmade with natural Black Lava stones, Hematite and Snowflake Obsidian beads. Three sizes available: small, medium, large and each size is adjustable. This Apple watch band is compatible with 38mm - 49mm Apple Watch face. Vegan friendly!
Since lava is known for its grounding qualities, it's wonderful for calming the emotions. In fact, the quality of fire springs from the ground, so in terms of healing gems, this lends itself to a calming- but intense- energy. Because it comes from raw energy, it's considered to be a stone of rebirth and shedding unneeded layers of emotional attachment. Lava stones are also fantastic for stabilizing and grounding the root chakra. 
Hematite is known as a 'stone for the mind', as it brings one incredible grounding and calm helping one to focus and organize the mind. Particularly useful and effective at grounding and protecting, Hematite will harmonize one's mind, body and spirit. Hematite is said to prevent negative energies from entering the aura, allowing harmony in one's body. The energy of these stones have a strong physical grounding energy, that vibrates strongly at the base or root chakra, and they are known for their action to provide pain relief.
Snowflake Obsidian is a stone of purity. It balances mind body and spirit. Placed on the sacral hara chakra, snowflake obsidian will calm and soothe and allow you to view unhealthy patterns in your own behaviour, thus opening the door to change. It is considered a good detoxification stone.