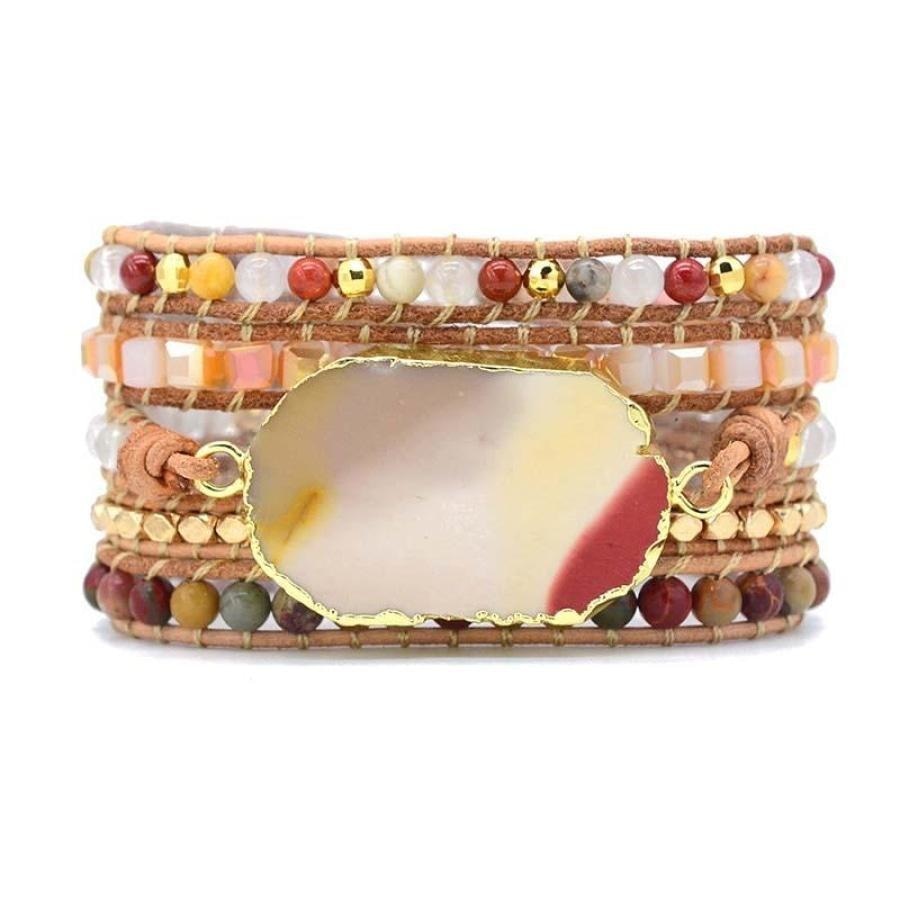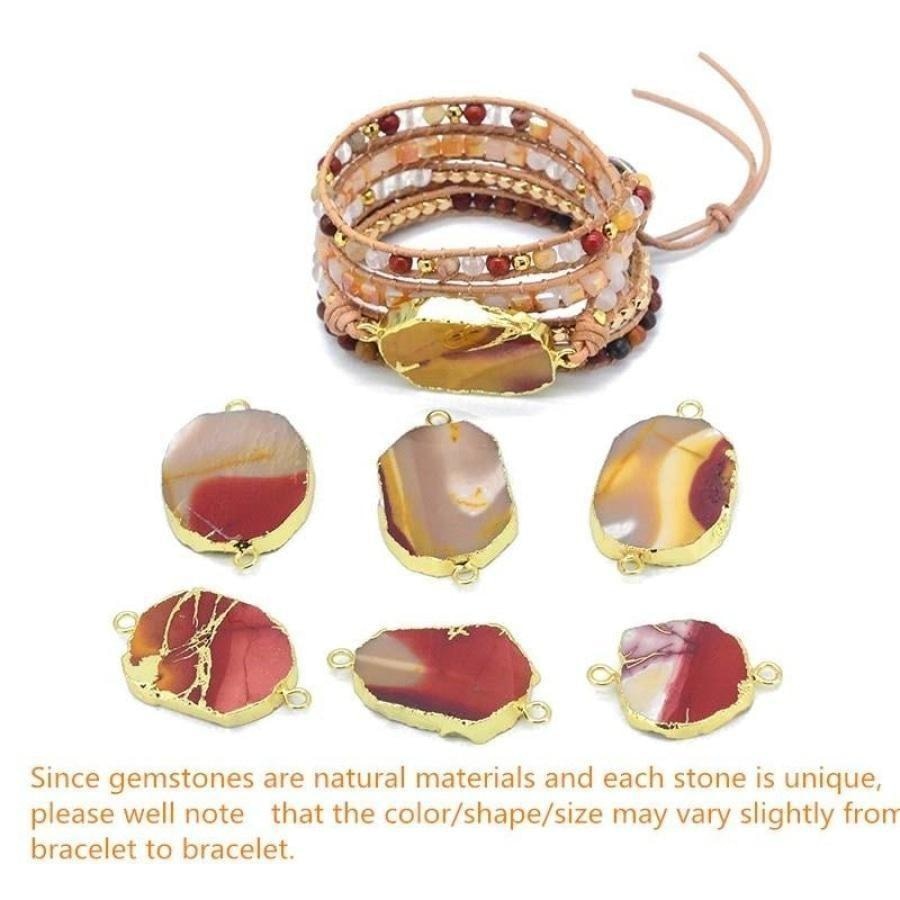 Natural Bloodstone & Jasper Wrap Bracelet
Bring serenity and balance in your life with this splendid Bloodstone & Jasper beaded wrap bracelet. This beautiful 5 layer chakra healing bracelet is handmade with different type of natural stone beads such as Jasper and Bloostone which both have wonderful healing properties. It is 32 inches (83.5 cm) long and is adjustable to your wrist. 
♡ To our Vegan community: our gemstone wrap bracelets can be made with cord on request. ♡
Jasper is a very nourishing, warm and protective stone no matter what colour you find the jasper in - be it yellow, green, blue, purple or the deep earthy red. Jaspers are the nurturers, the healers and the spirit stones of courage and wisdom. They all carry a strong connection to the Earth's energy, making the jasper healing properties very beneficial for grounding, stability and strength.
Bloodstone is an intense healing stone used to cleanse and realign the lower chakras with the heart, and is conducive to balancing the total body in order to overcome any distress or anxiety associated with re-alignment of these energies. This stone is particularly stimulating to the Base and Heart Chakras. Bloodstone is also a very protective stone, and is especially useful if you are being threatened.  Wear or carry Bloodstone to increase mental clarity and to aid in decision-making. It will encourage you to take action and give you the courage and personal strength to do so. It provides a mental boost when motivation is lacking, and can revitalize the mind and body if you are exhausted. Working with Bloodstone invigorates the system, boosting energy levels and increasing endurance in physical activity
All our wrap bracelets can be customized with non-leather materials :) Please contact us at contact@free-spirit-shop.com with your order number after placing an order and we will be happy to make your bracelet(s) vegan.