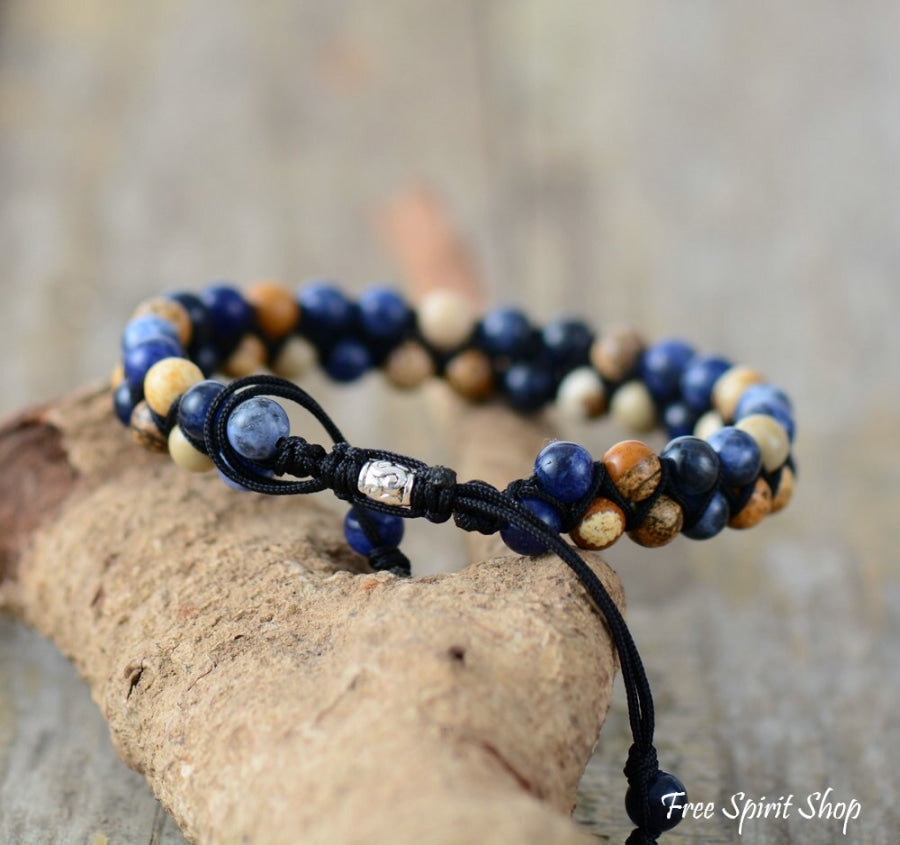 Natural Blue Sodalite & Picture Jasper Bead Bracelet
Size:
Small-medium (5.5-6.5 inches)
This beautiful beaded bracelet is carefully handmade with natural Picture Jasper and Blue Sodalite stone beads. Two sizes available: small-medium (5.5-6.5 inches) and medium-large (6.5-8.2 inches).
Jasper is a stone of physical strength and energy, it stimulates gently and steadily, enhancing stamina and endurance, and increasing the amount of chi, or life force, in one's aura. It is a stone of health and passion, and brings the courage to face unpleasant tasks and to rectify unjust situations.
Sodalite encourages rational thought, objectivity, truth and intuition, along with verbalisation of feelings. Sodalite brings emotional balance and calms panic attacks. It enhances self-esteem, self-acceptance and self-trust. Sodalite balances the metabolism, boosts the immune system and overcomes calcium deficiencies.