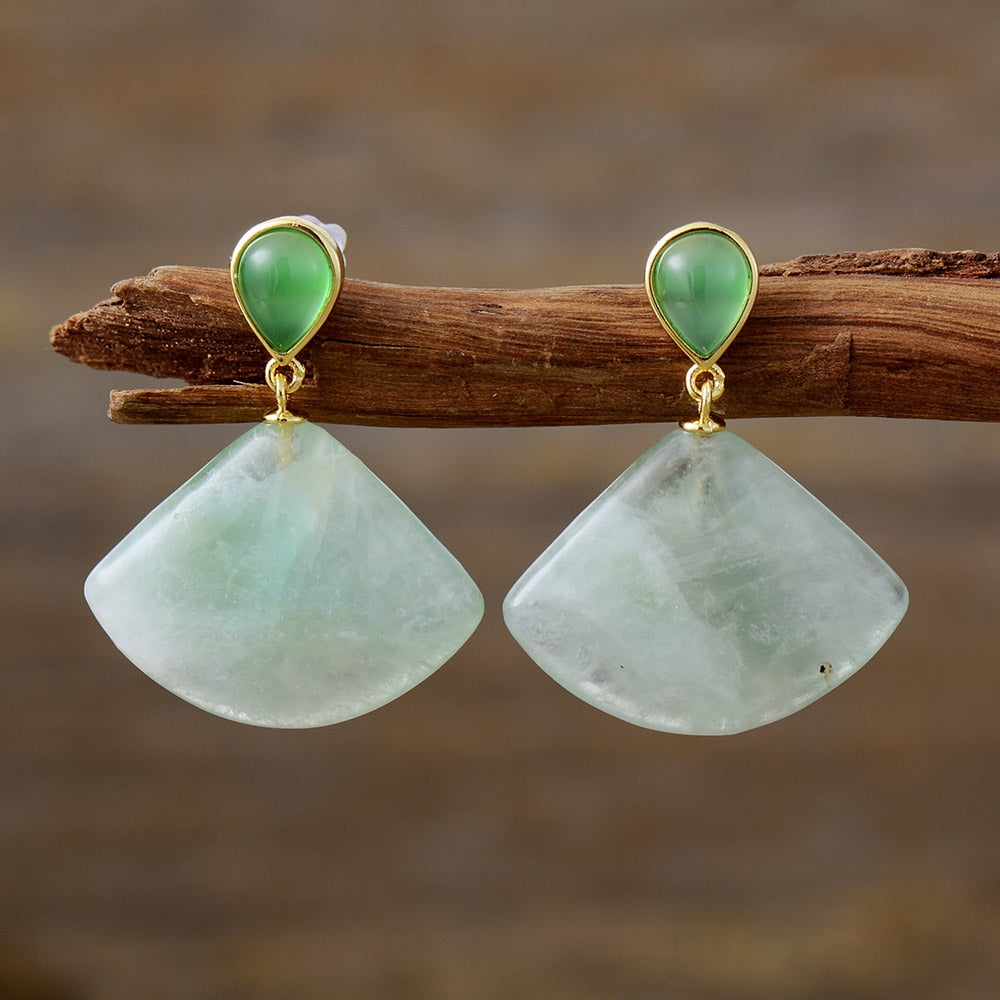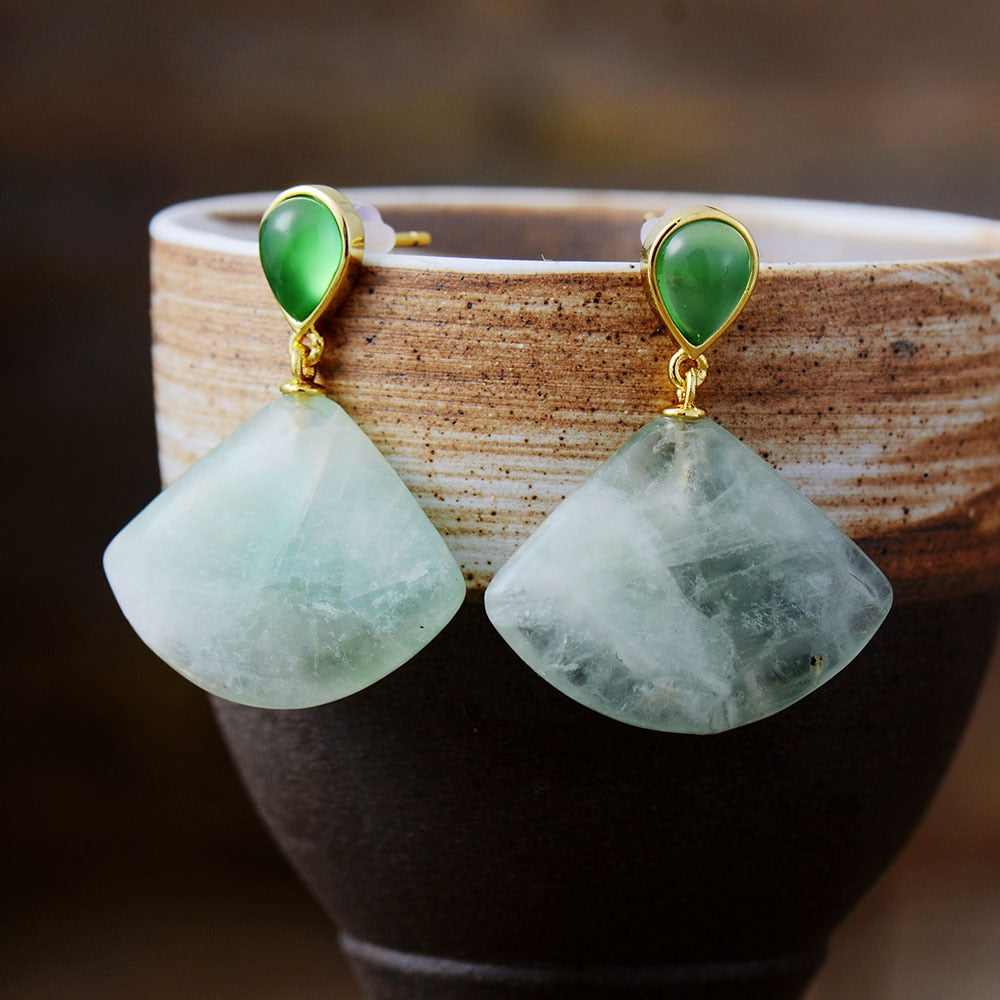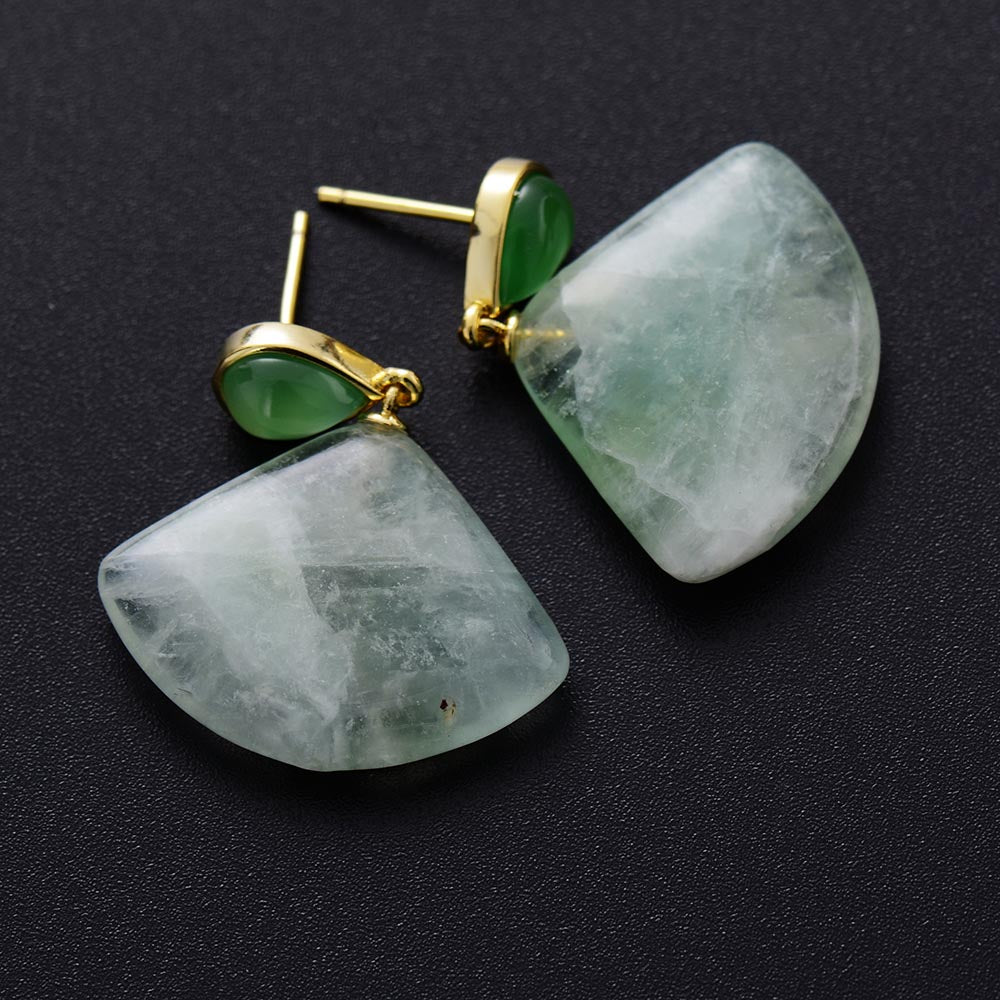 Natural Green Quartz Crystal Geometric Earrings
These wonderful geometric earrings are beautifully handmade with natural Green Quartz crystal. Total length is approximately 3 cm. 
Quartz crystals are known as "master healing crystals," crystals that can be used to heal any condition that they are needed for. Because of their unique power to take on the energy of any situation, quartz crystals are one of the single most beneficial stones that you can introduce into your life for purposes of healing. Quartz crystals are said to stimulate the immune system and help with physical energy and resiliency in the face of sickness.