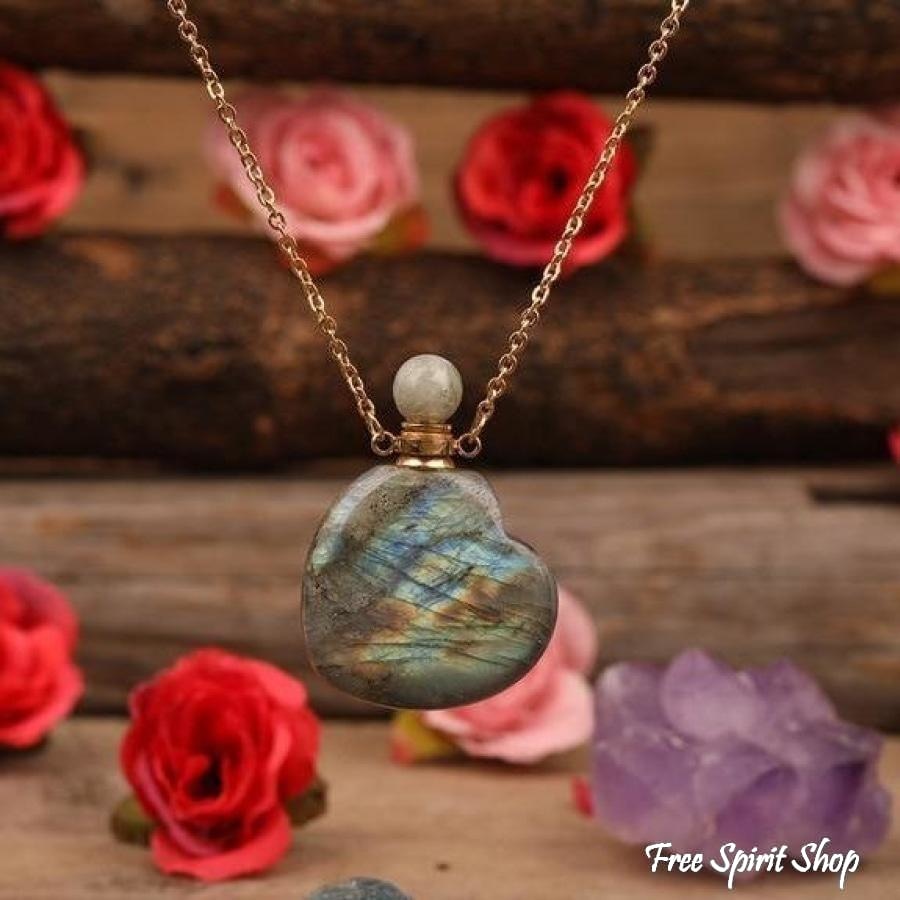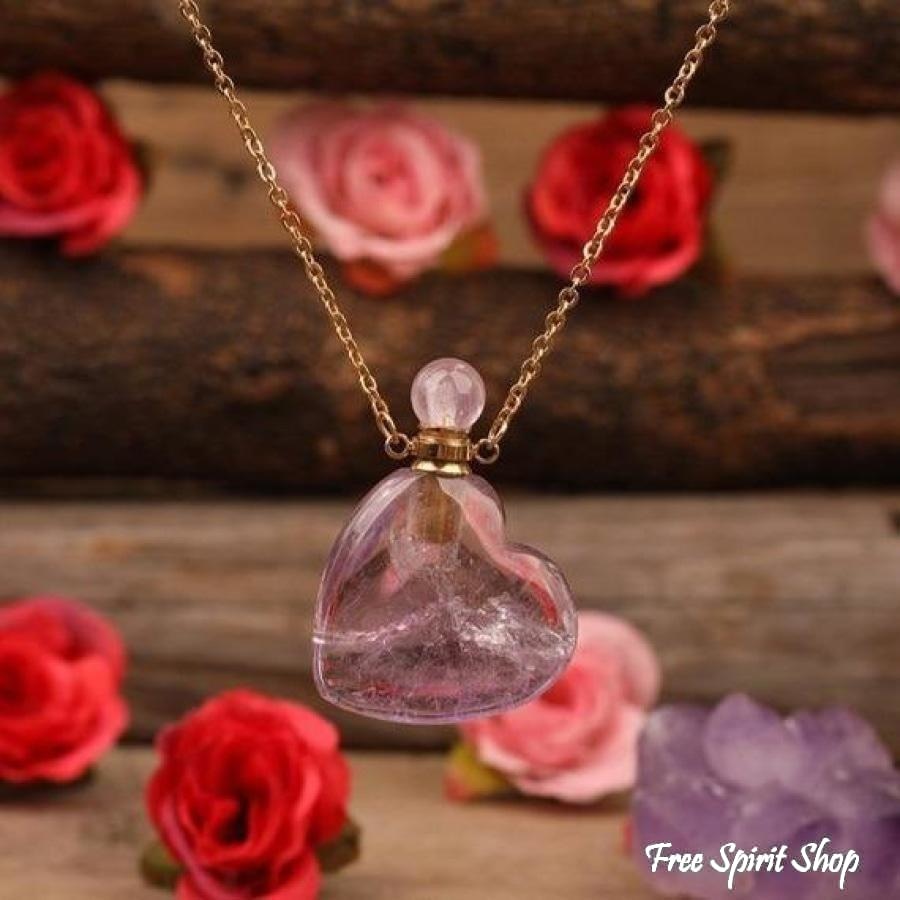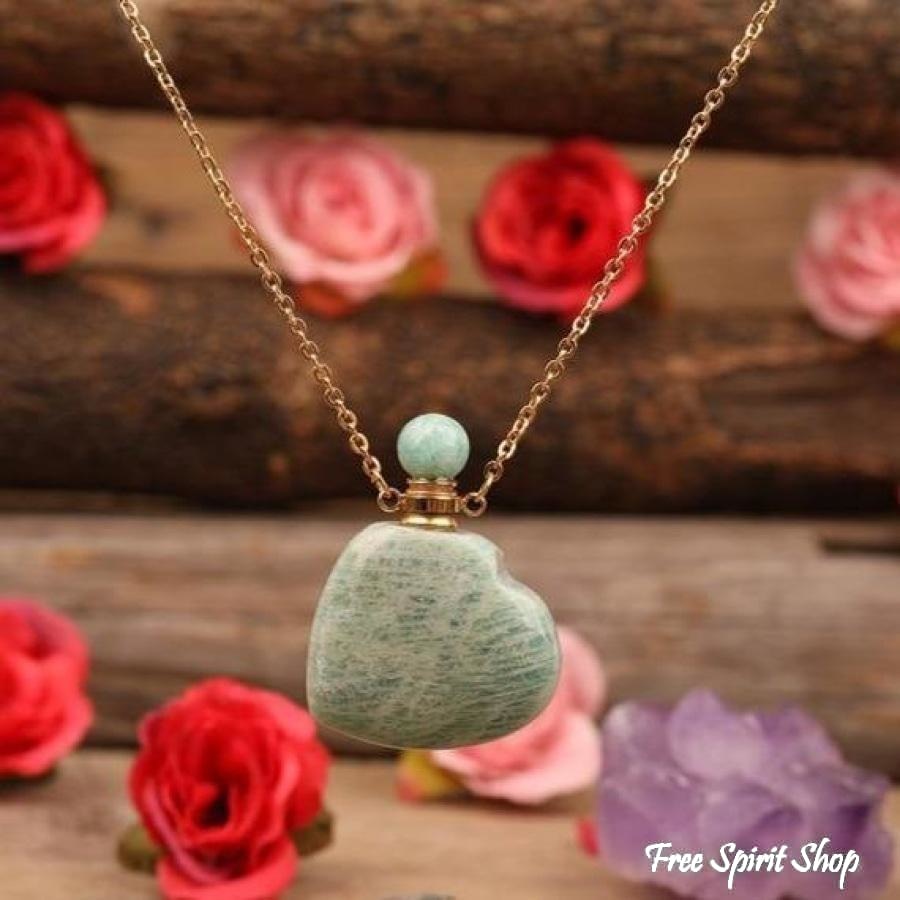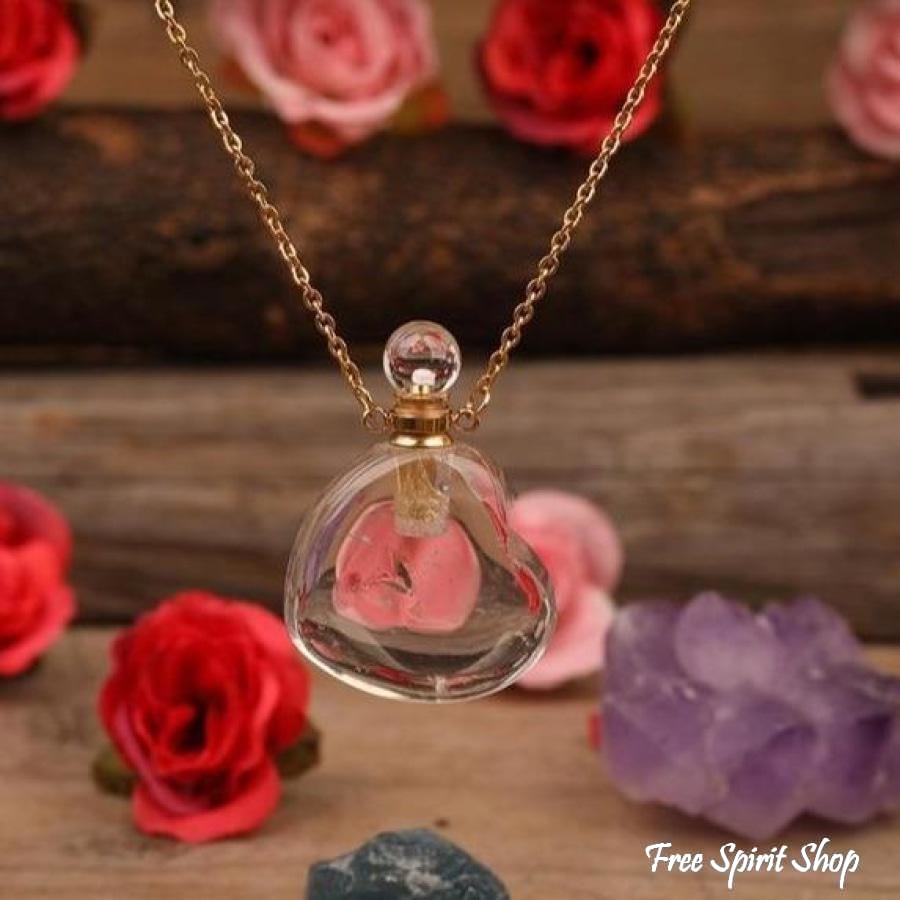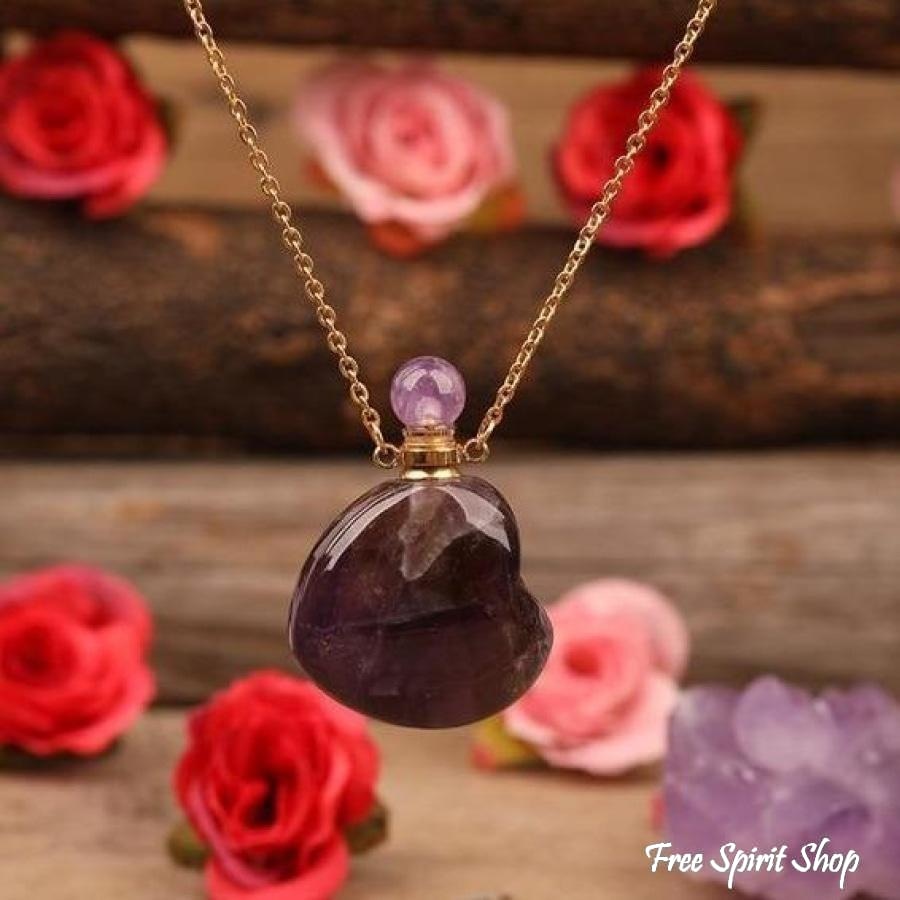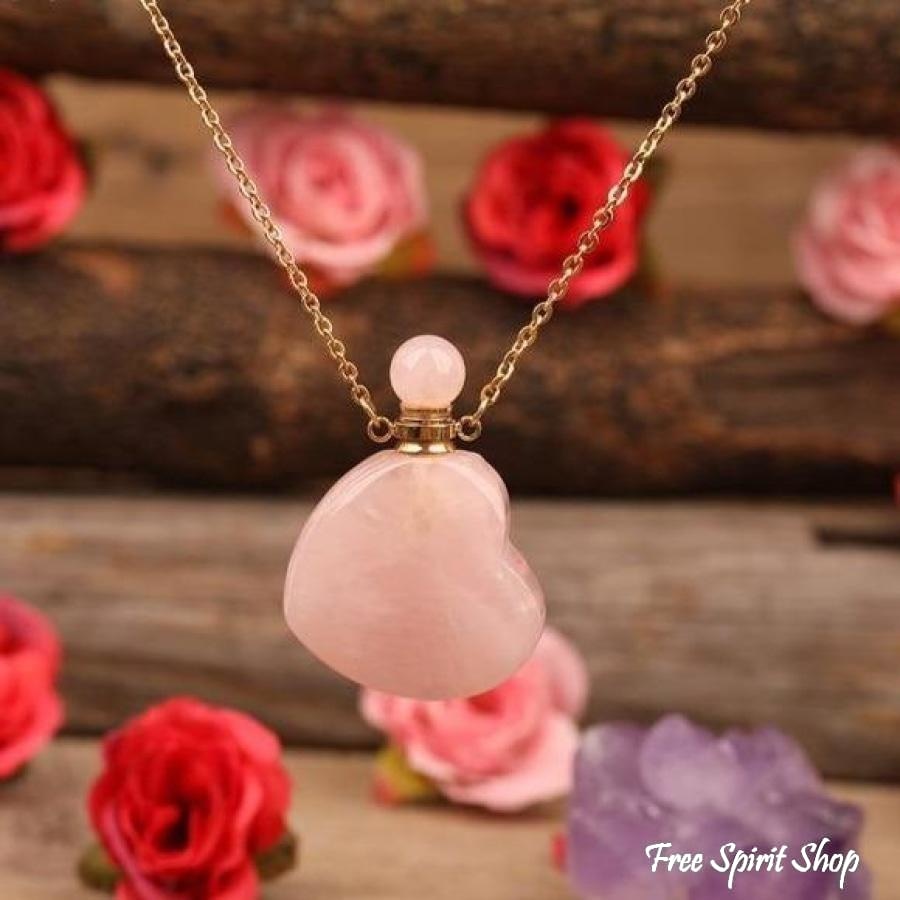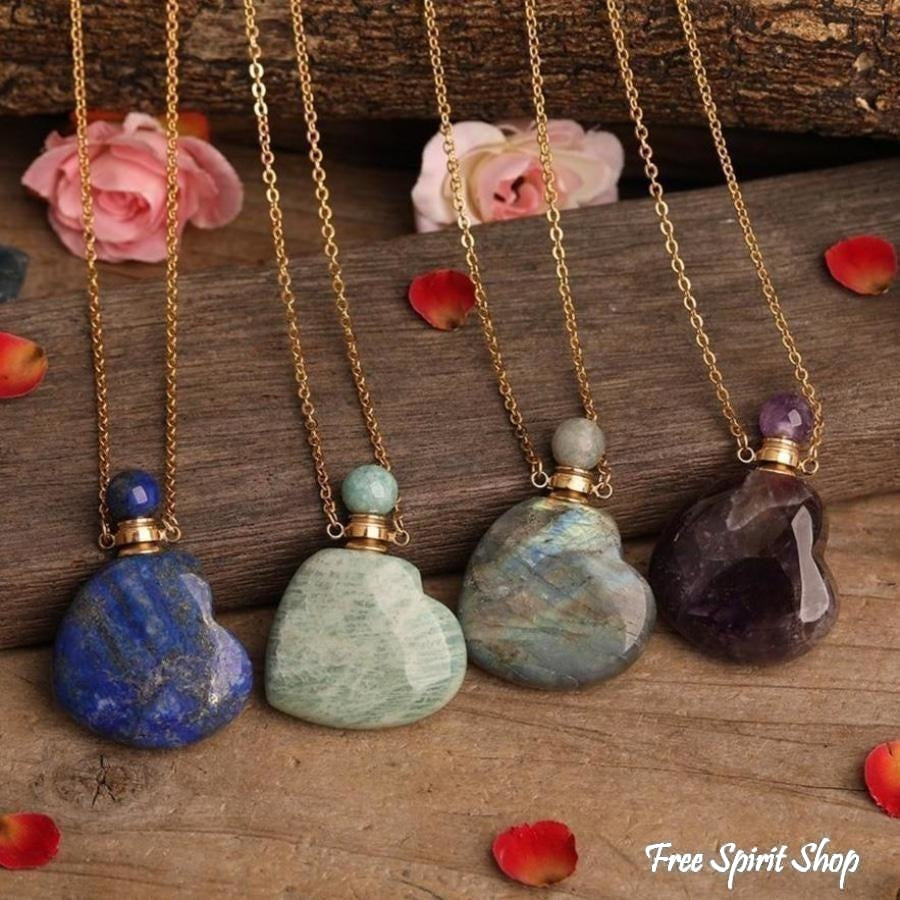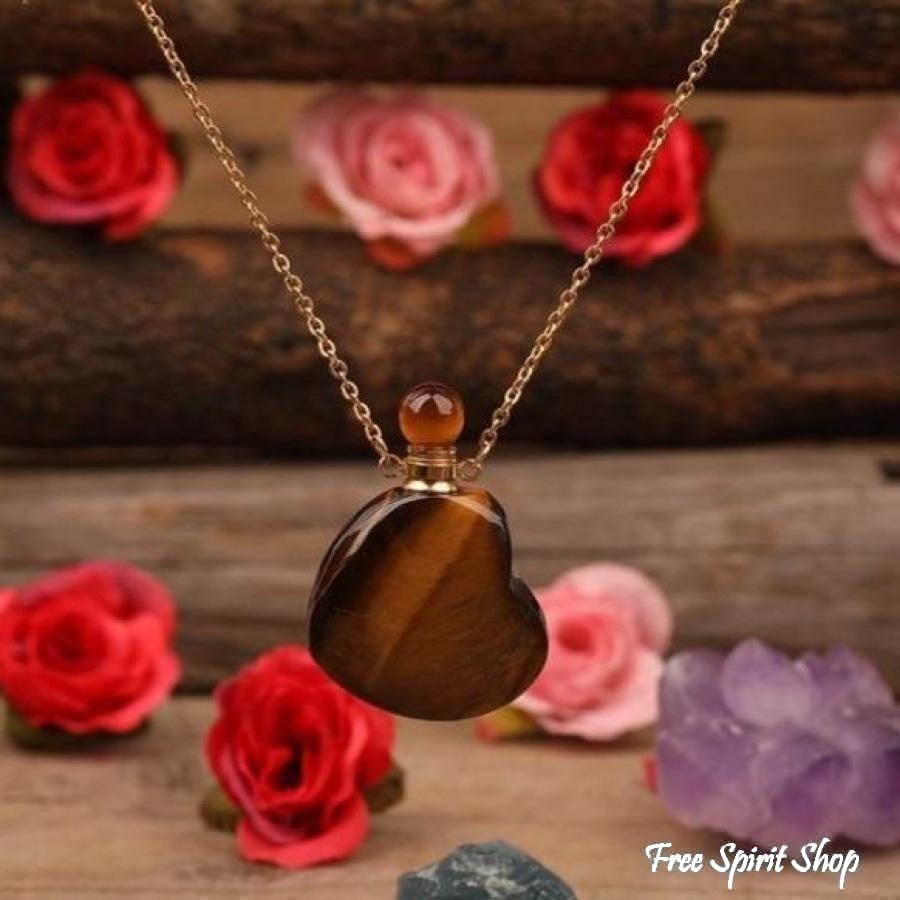 Natural Heart-Shaped Crystal Perfume Bottle Pendant Necklace
These gorgeous heart perfume bottle necklaces are handmade with natural crystals. Fill each bottle with your favorite essential oil or fragrance and keep it with you all day long.  The perfume bottle pendant size is 4cm x 3cm. Necklace length is about 18 inches. Eight crystals to choose from! Select your favorite crystal in the drop-down menu above.
When you wear a necklace of natural healing gemstones, their energies radiate in all directions, deeply penetrating your body and aura, or energetic field. There, the gems work on neutralizing the energetic blockages that limit positive growth and lead to ill health. At the same time, the gemstones' energies uplift and nourish all aspects of your being to energize and inspire you, enhance your health, and make enduring changes.
*Since gemstones are natural materials, stone colors and shape may vary slightly from the picture, making this beautiful handmade item unique just like you! ♡