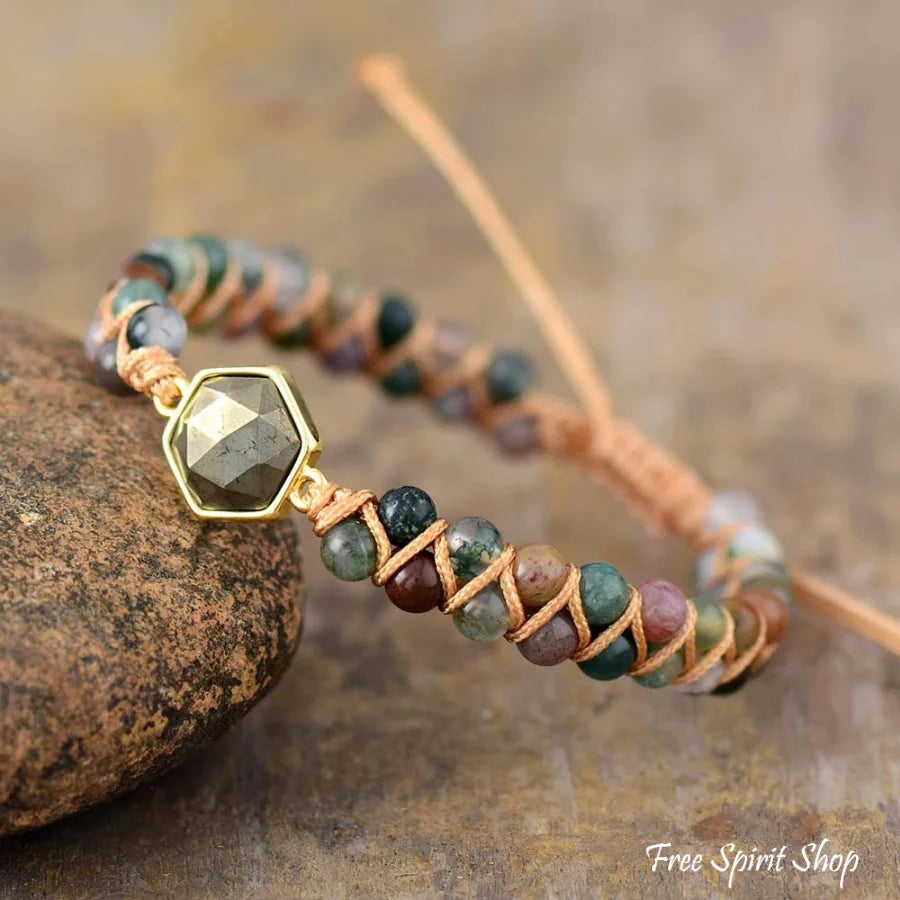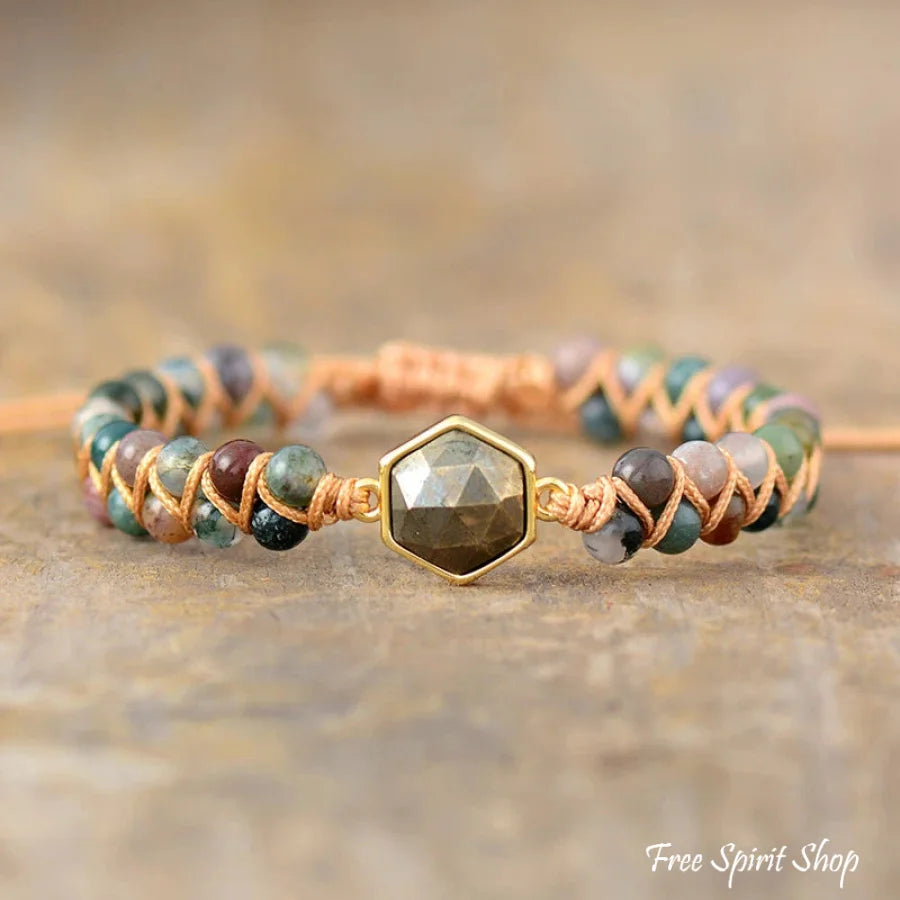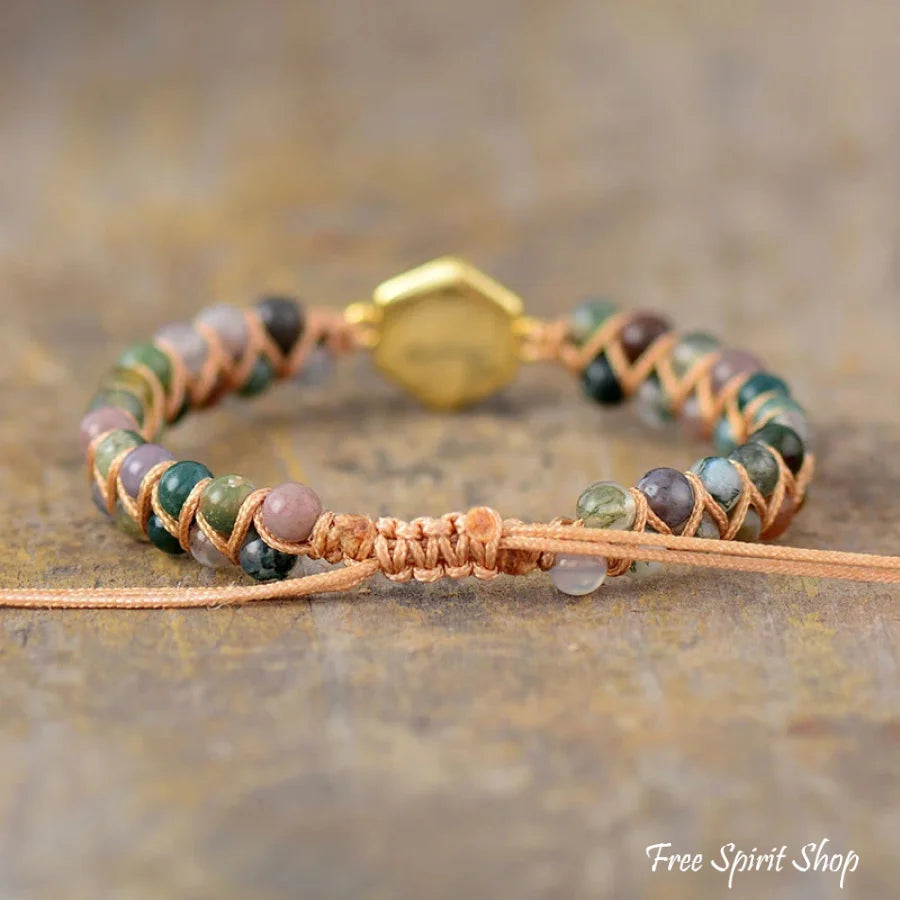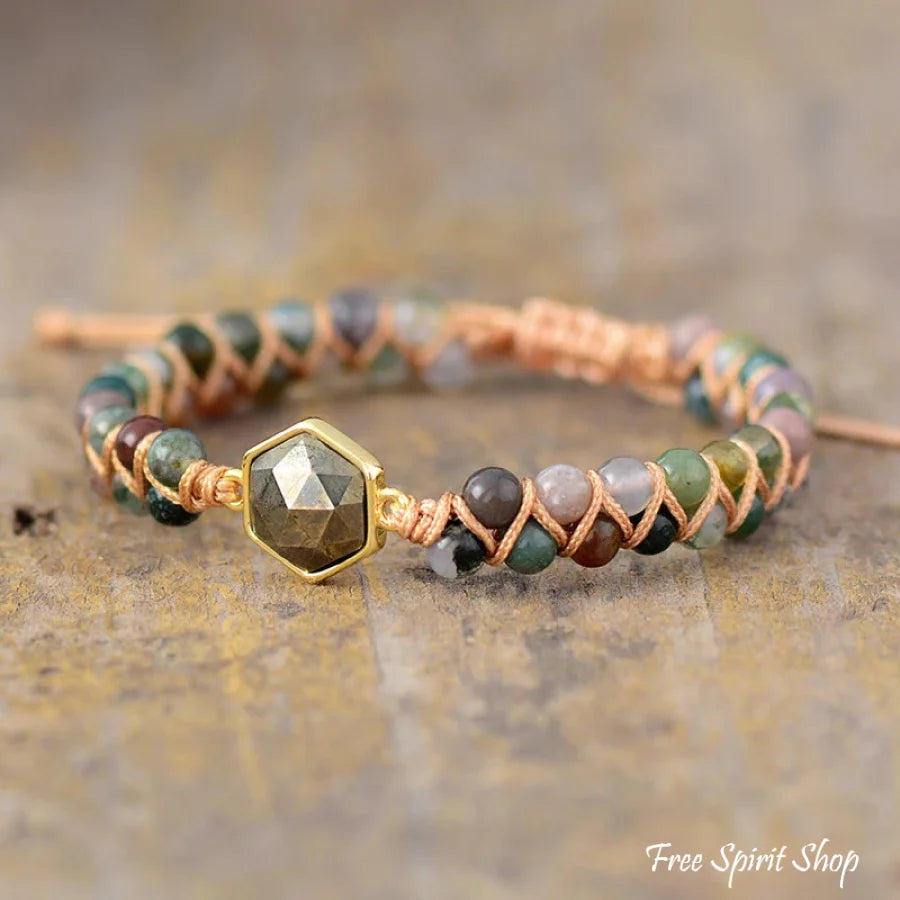 Natural Indian Agate & Pyrite Stone Beaded Bracelet
This splendid bohemian bracelet is carefully handmade with natural Indian Agate gemstone beads and features a stunning Pyrite hexagone center-piece. It is fully adjustable to your wrist size. Two sizes available: men or women. Handmade with cord (vegan friendly!).
Agate is an excellent stone for rebalancing and harmonising body, mind and spirit. It cleanses and stabilises the aura, eliminating and transforming negativity. Agate enhances mental function, improving concentration, perception and analytical abilities. It soothes and calms, healing inner anger or tension and creates a sense of security and safety.
Pyrite is a very protective stone, shielding the user from negative energy of all kinds. Pyrite blocks energy leaks and mends auric tears. Carry Pyrite in your pocket to protect you from both environmental pollution and physical danger. Pyrite also promotes good physical health and emotional well-being.
*Since gemstones are natural materials and each is unique (just like you ♡) items may vary slightly in colour and shape.