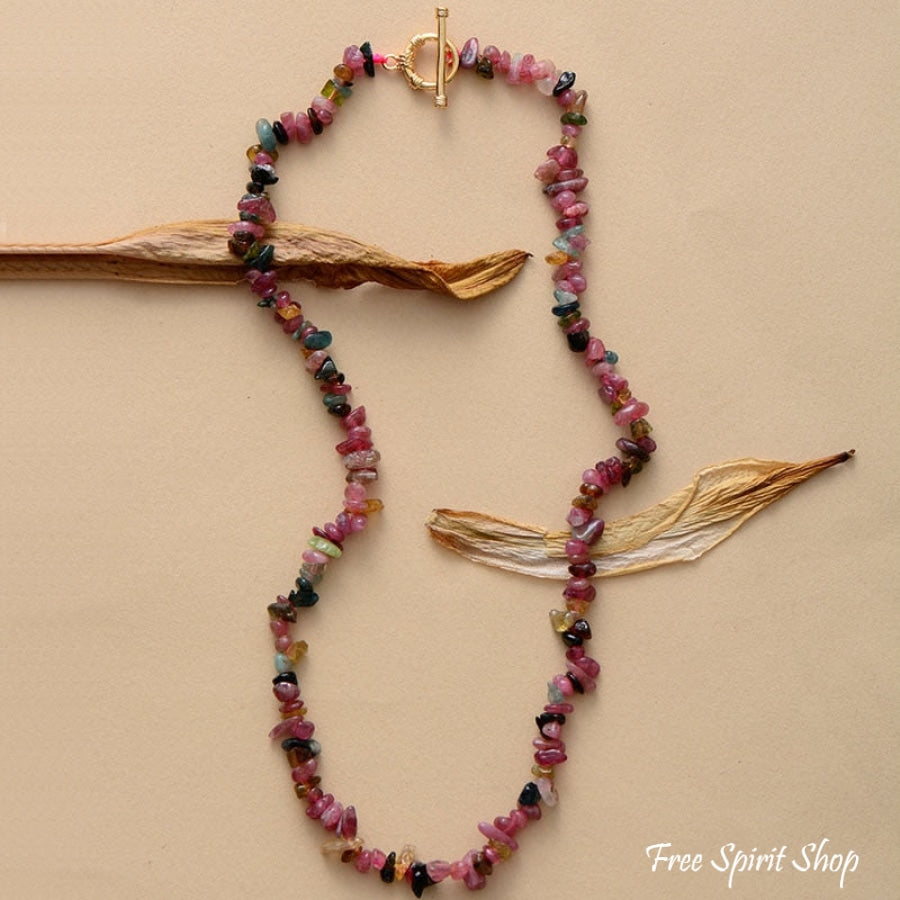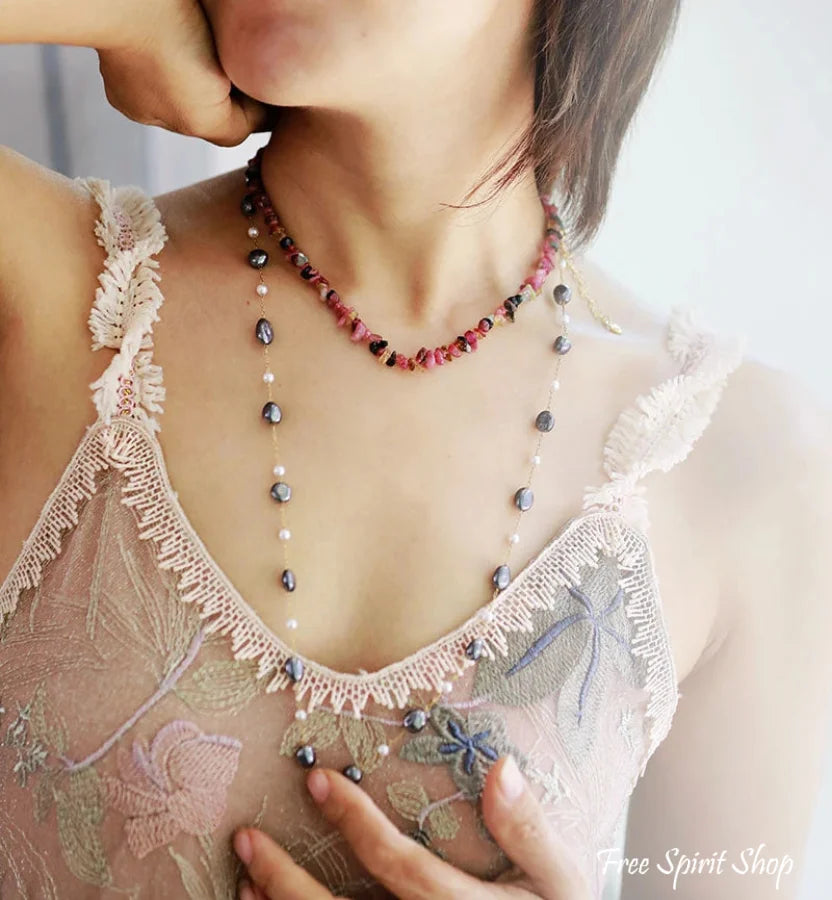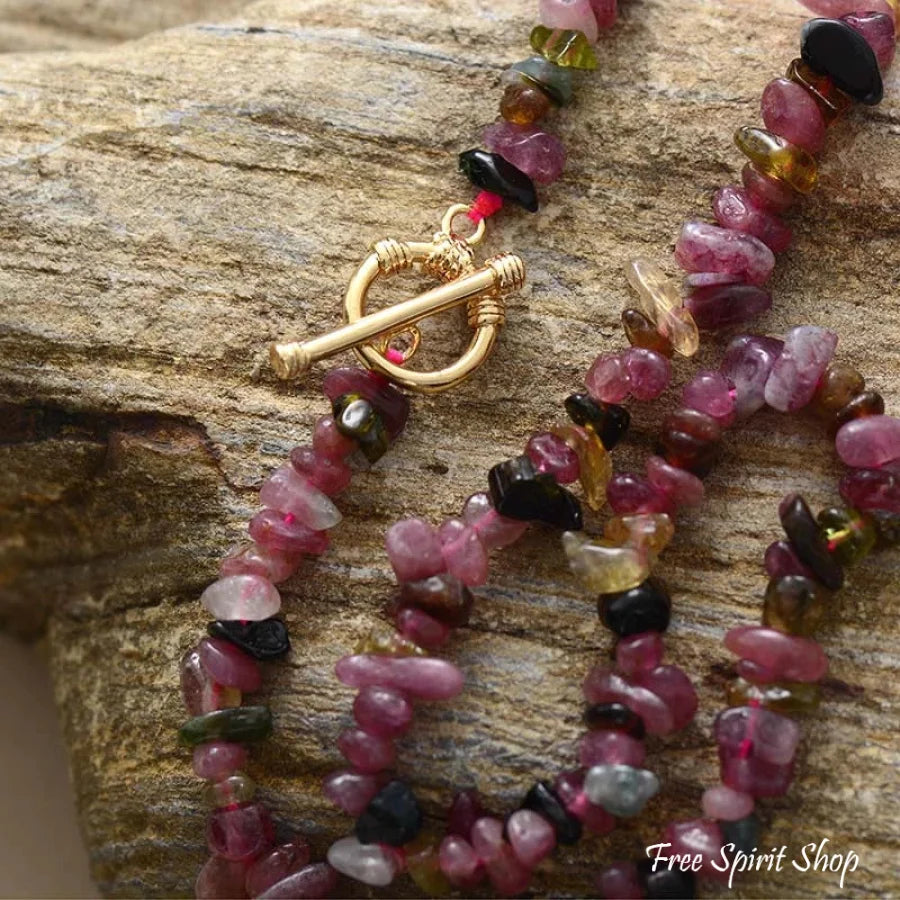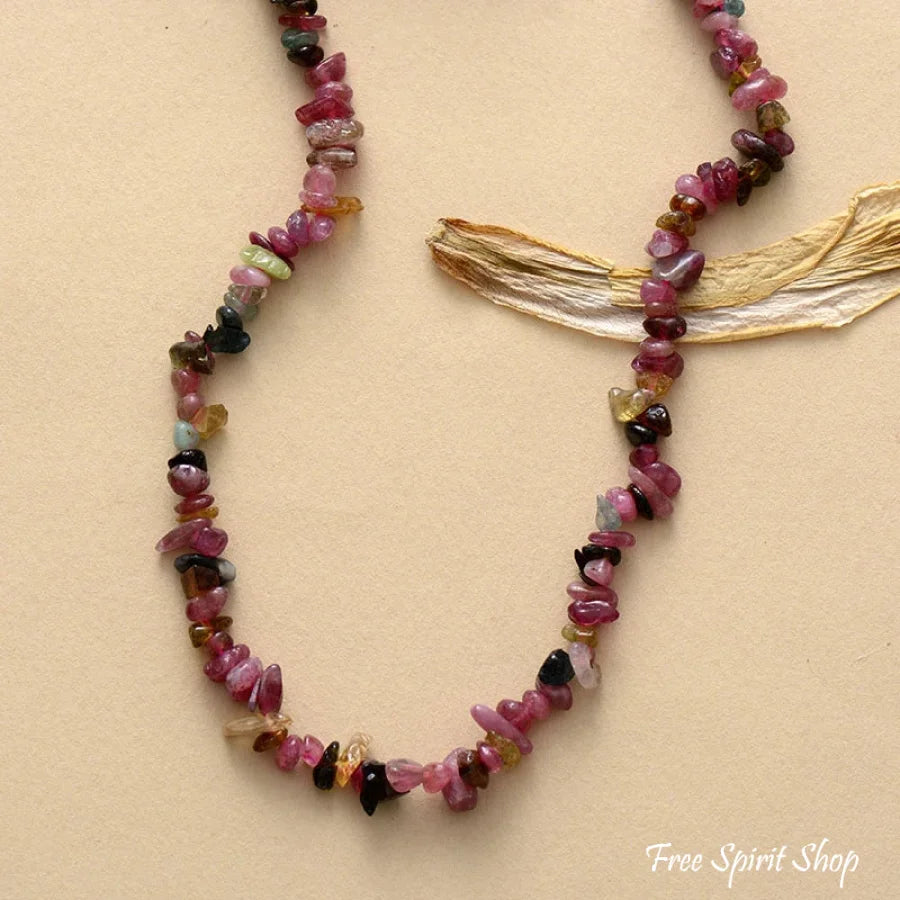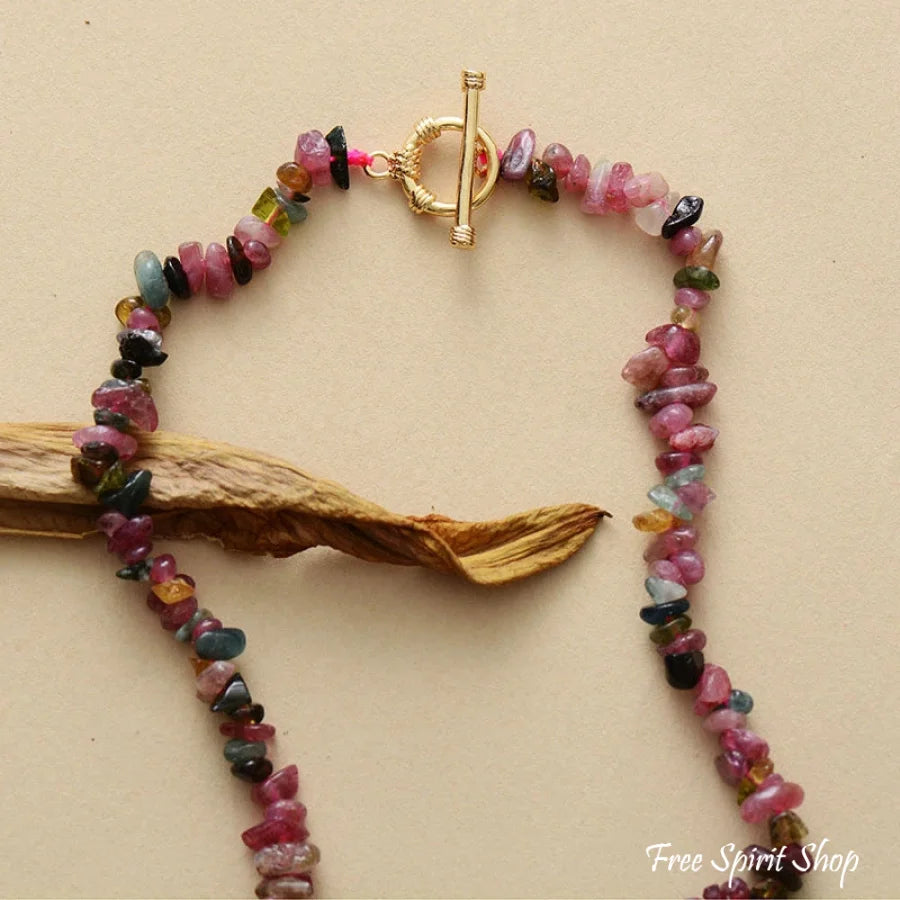 Natural Irregular Pink Tourmaline Beaded Choker Necklace
This splendid necklace is beautifully handmade with natural Pink Tourmaline beads. Length is about 15.5 inches (39cm).
Tourmaline will cleanse, purify, and transform dense energy into a lighter vibration. It is an amazing stone for stress relief. A popular metaphysical stone, Tourmaline is also great for grounding. It balances, harmonizes, and protects all of the Chakras. It is what is called a receptive stone, which means it is soothing, calming, inward, and magnetic, promoting meditation, spirituality and wisdom. Tourmaline increases physical vitality, replacing tension and stress with the ability to view the world objectively with clear, rational thought and neutrality. It inspires a positive attitude, no matter the circumstances, and stimulates altruism and practical creativity.
Since gemstones are natural materials, stone colours and shape may vary slightly from the pictures, making this beautiful handmade item one of a kind, just like you!