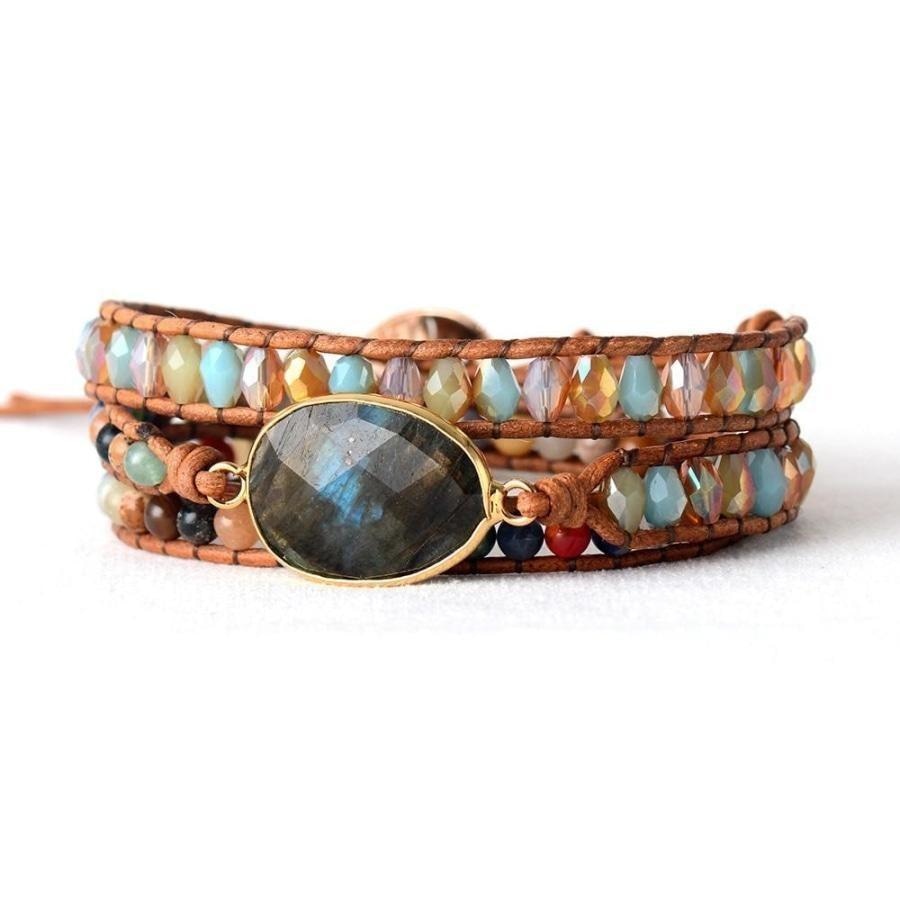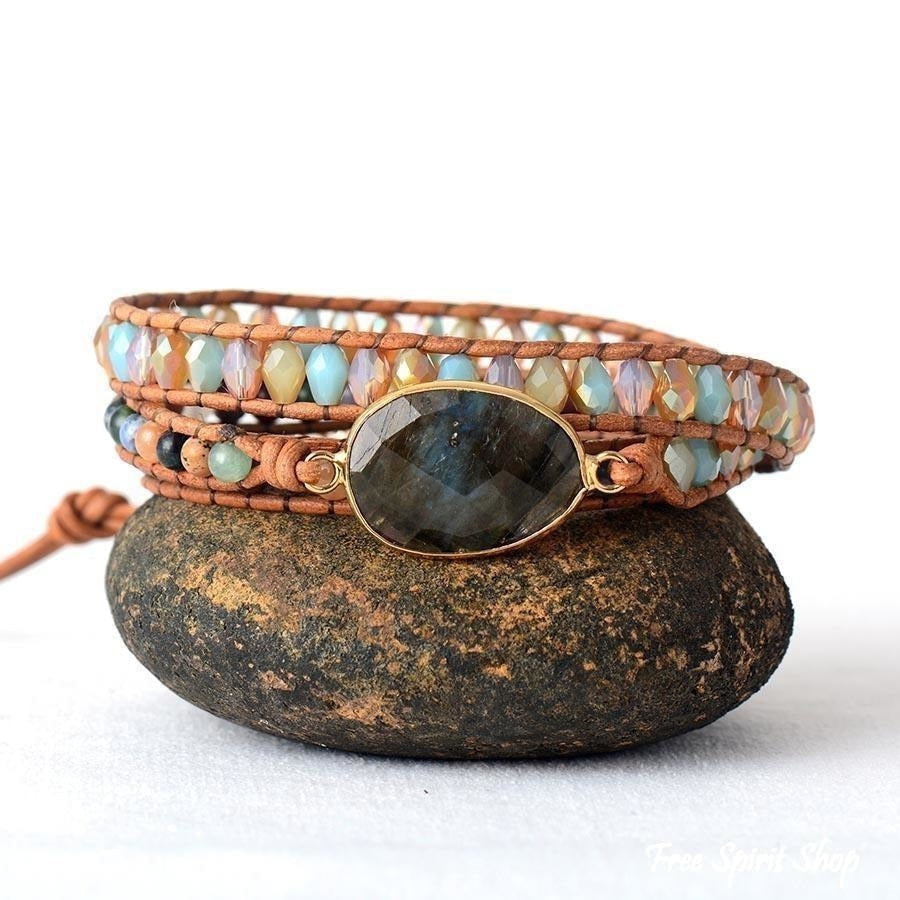 Natural Labradorite & Mix Gemstone Beads Wrap Bracelet
This splendid beaded wrap bracelet is handmade with a mix of natural semi-precious gemstone beads and a natural faceted Labradorite center-piece.  The wrap is made with genuine leather. Length is approximately 19.5 inches (49 cm) and is adjustable to your wrist via 3 different closures.
Labradorite is the most powerful protector of the mineral kingdom, creating a shielding force throughout the aura and strengthening natural energies from within. It protects against the negativity and misfortunes of this world, and provides safe exploration into alternate levels of consciousness and in facilitating visionary experiences from the past or the future. 
When you wear a bracelet of natural healing gemstones, their energies radiate in all directions, deeply penetrating your body and aura, or energetic field. There, the gems work on neutralizing the energetic blockages that limit positive growth and lead to ill health. At the same time, the gemstones' energies uplift and nourish all aspects of your being to energize and inspire you, enhance your health, and make enduring changes.
♡ To our Vegan community: our gemstone wrap bracelets can be made with cord on request. ♡
*Since gemstones are natural materials, stone colors and shape may vary slightly from the picture, making this beautiful handmade item unique just like you!