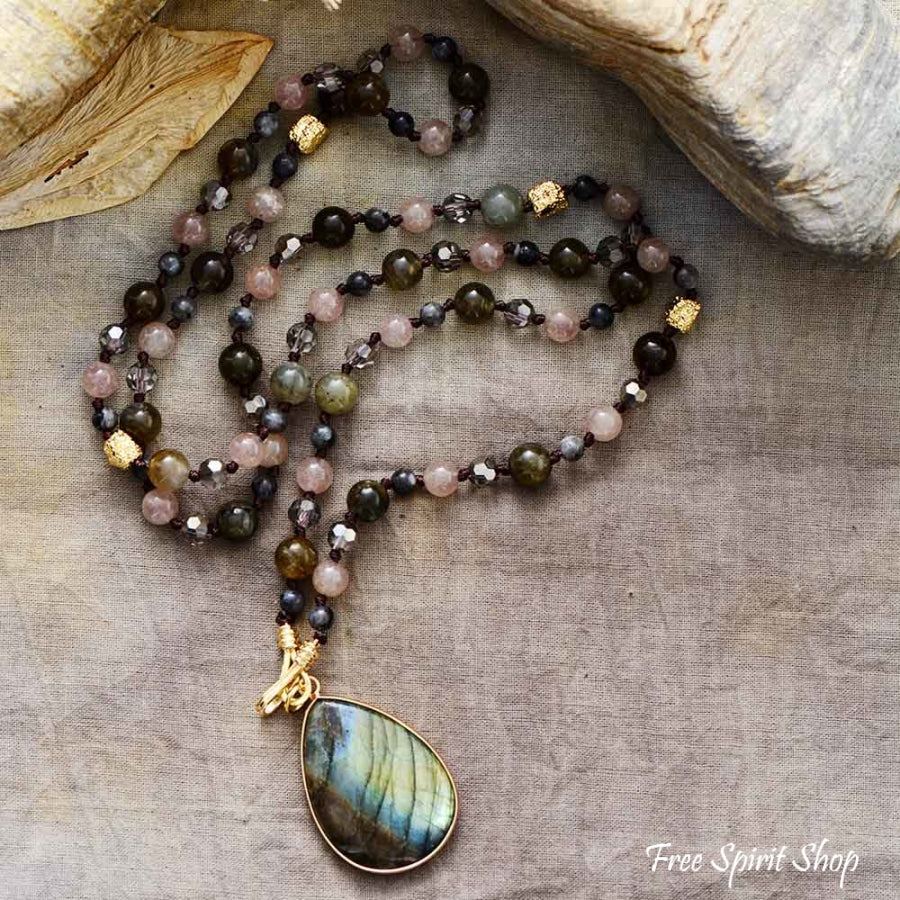 Natural Labradorite & Strawberry Quartz Beaded Necklace
This splendid bohemian beaded necklace is carefully handmade with natural Strawberry Quartz and Labradorite. It features a beautiful natural Labradorite gemstone pendant. Length is approximately 33.5 inches (85 cms).
Labradorite is the most powerful protector of the mineral kingdom, creating a shielding force throughout the aura and strengthening natural energies from within. It protects against the negativity and misfortunes of this world, and provides safe exploration into alternate levels of consciousness and in facilitating visionary experiences from the past or the future. 
Carrying Strawberry Quartz can be soothing and calming for someone who works in a fast-paced environment. ... Strawberry Quartz is a great facilitator of gaining hidden knowledge. Hold Strawberry Quartz as an aid/companion during meditation or journeying.
*Since gemstones are natural materials, stone colors and shape may vary slightly from the picture, making this beautiful handmade item unique just like you! ♡