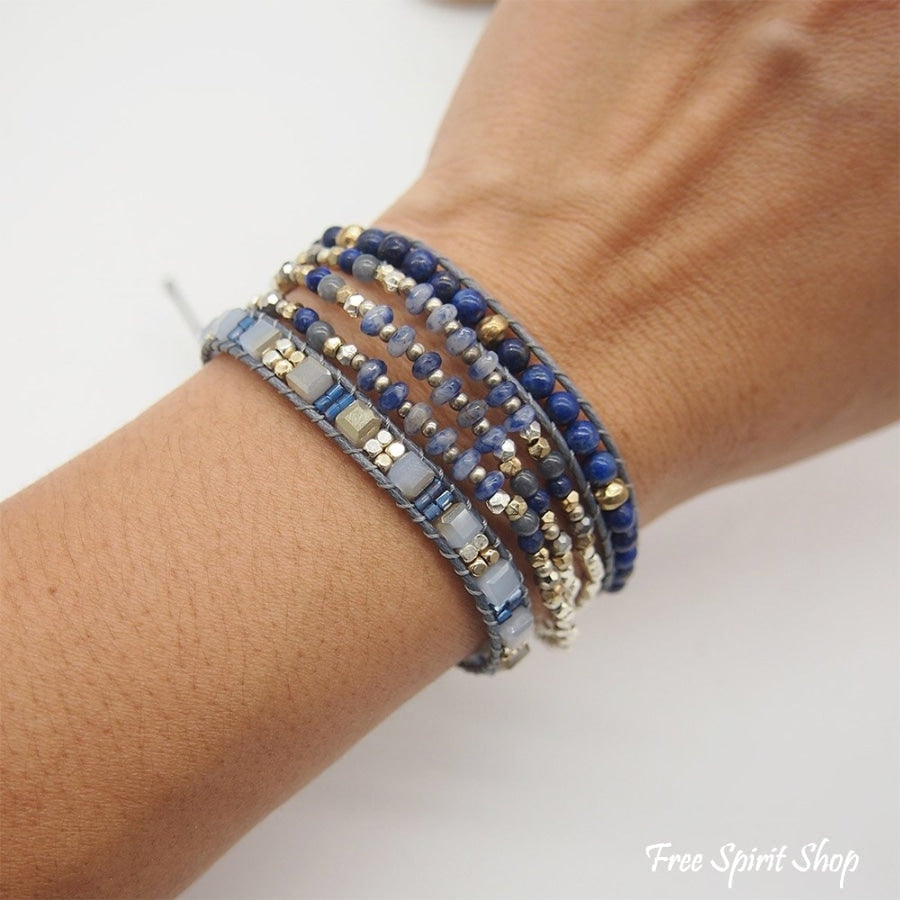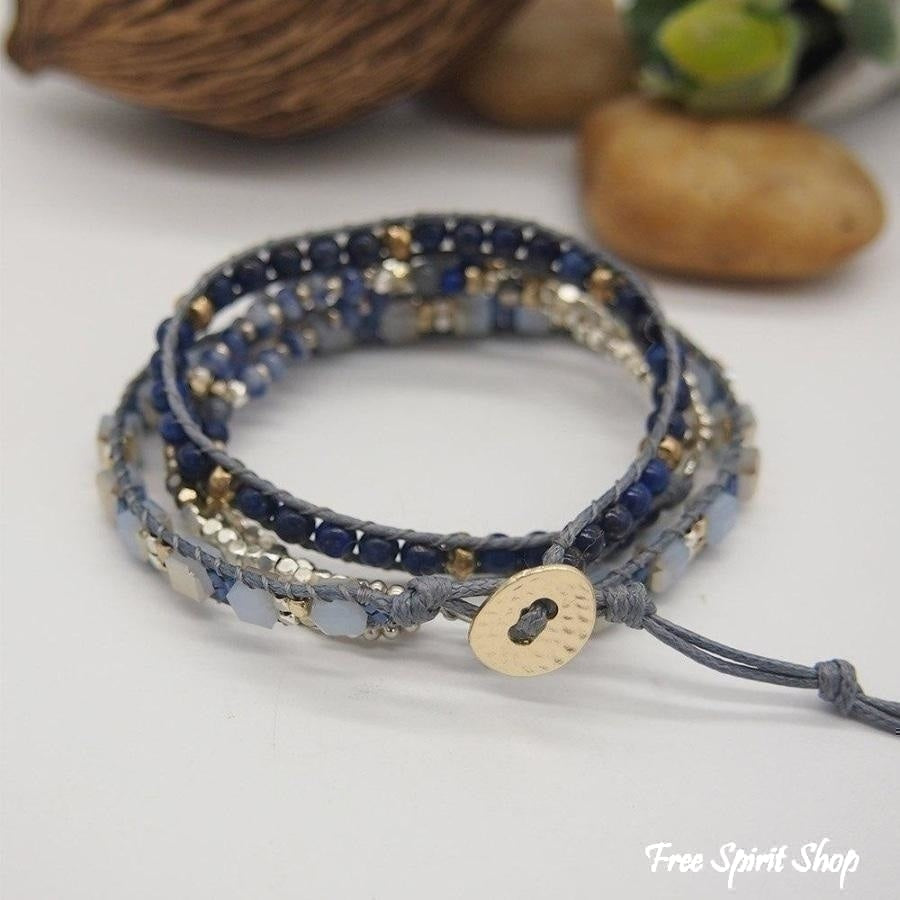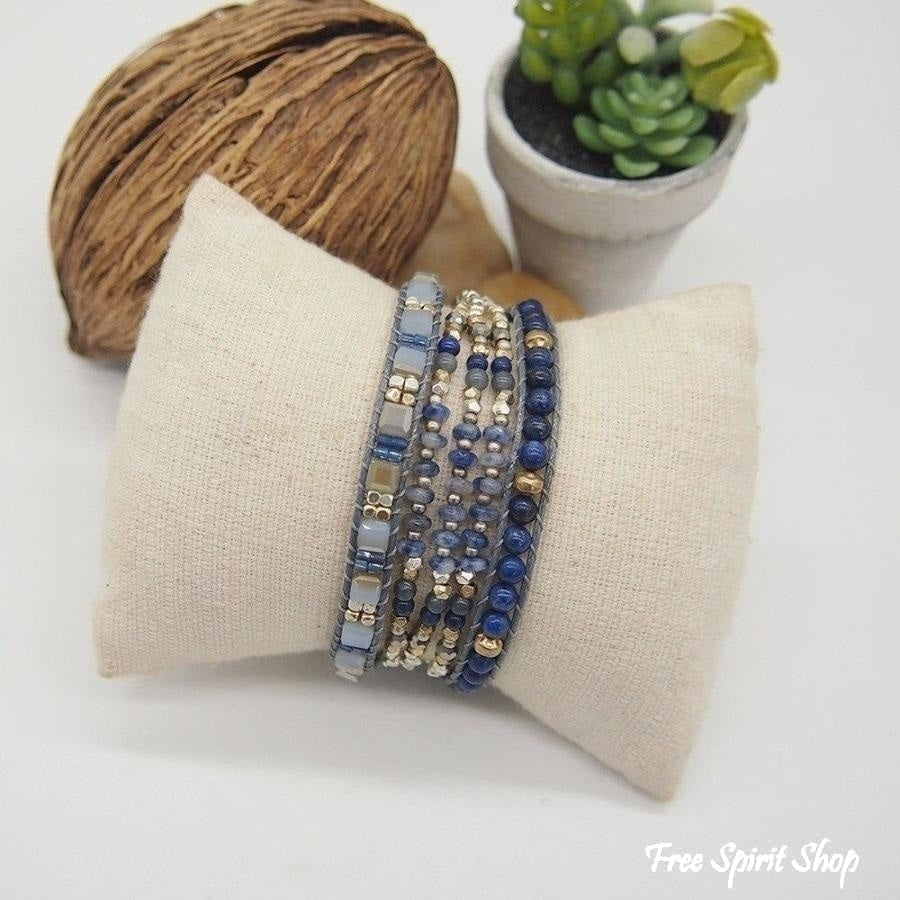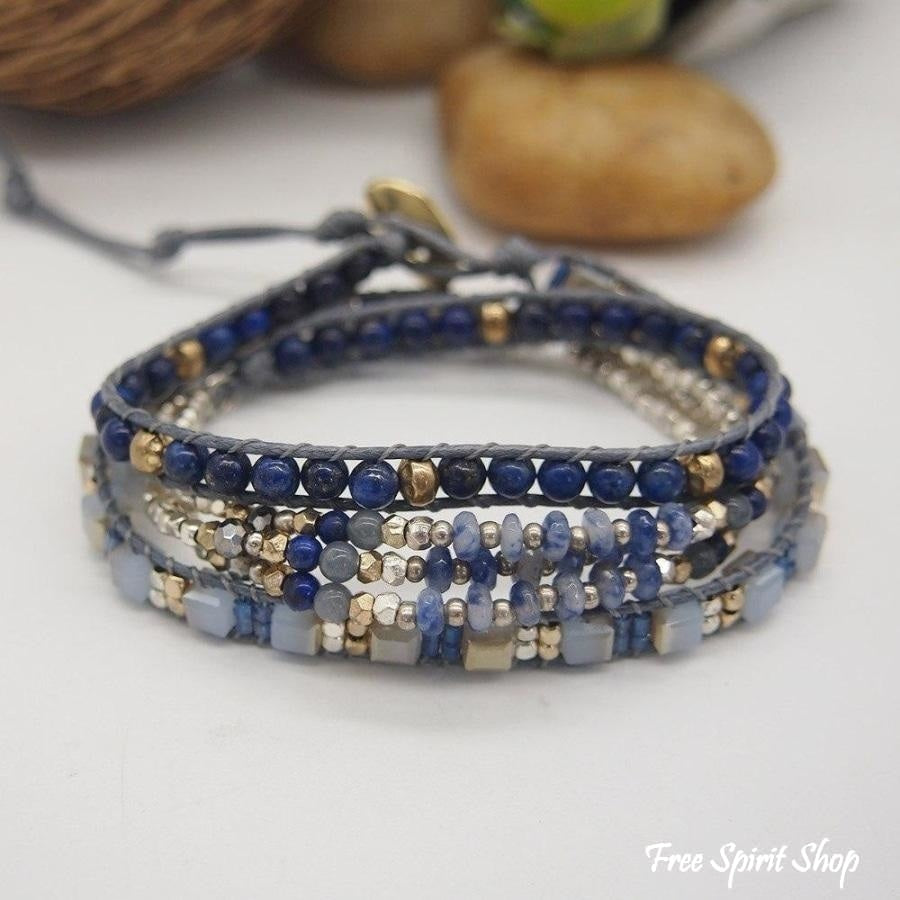 Natural Lapis Lazuli & Blue Aventurine Wrap Bracelet
Bring peace and protection in your life with this splendid gemstone wrap bracelet. This beautiful 5 layer chakra healing bracelet is handmade with different type of natural stone beads such as Lapis Lazuli and Blue Aventurine. Each stone has wonderful healing properties. It is 32 inches (83.5 cm) long and is adjustable to your wrist. Vegan friendly.
Lapis Lazuli activates the psychic centers at the Third Eye, and balances the energies of the Throat Chakra. The Brow Chakra, also called the Third Eye, is the center of our perception and command. It directs our sight and everyday awareness of the world. As a protection stone, Lapis Lazuli protects from psychic and physical attacks. It can be used in protection grids, worn, or carried to bring these protection energies.
Blue Aventurine helps calm and relax fiery emotions, allowing one to be less affected by external influences and to be more in control and at peace within oneself. It provides better focus and concentration, and lends the courage needed to take an honest look at how one's thoughts and actions have affected their current reality, and how best to move forward in improving or continuing those patterns. The Metaphysical power of Blue Aventurine will activate  and cleanse the throat and third eye chakra. This is the reason meditating with it allows us to connect with our inner self and recognize our own psychic abilities.