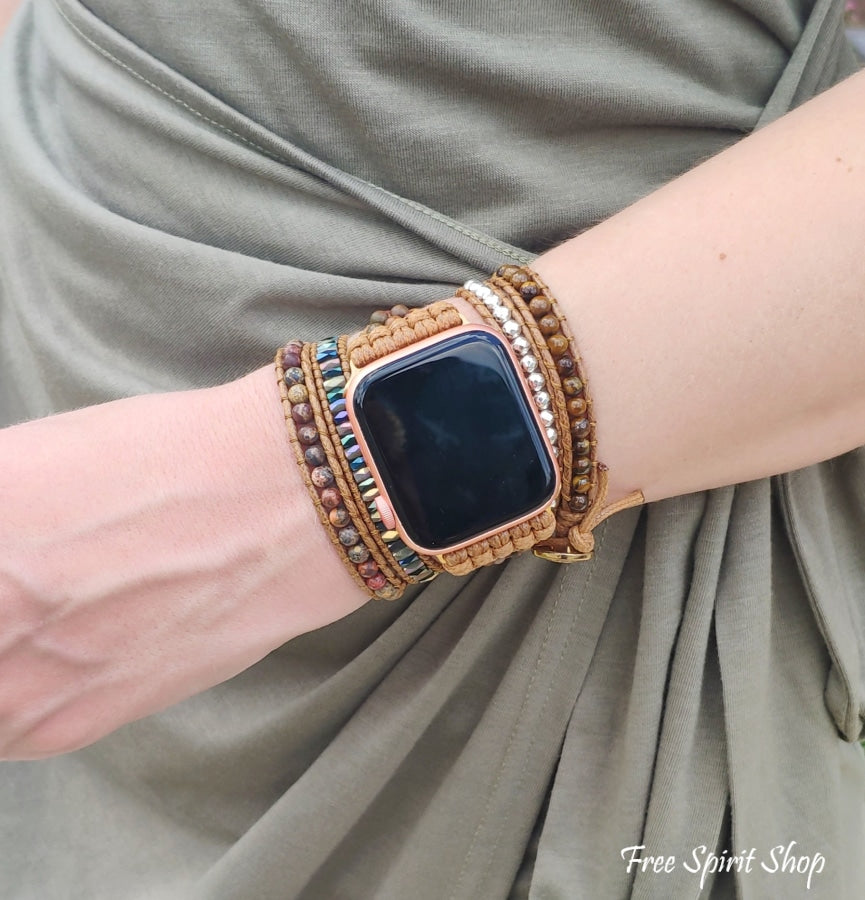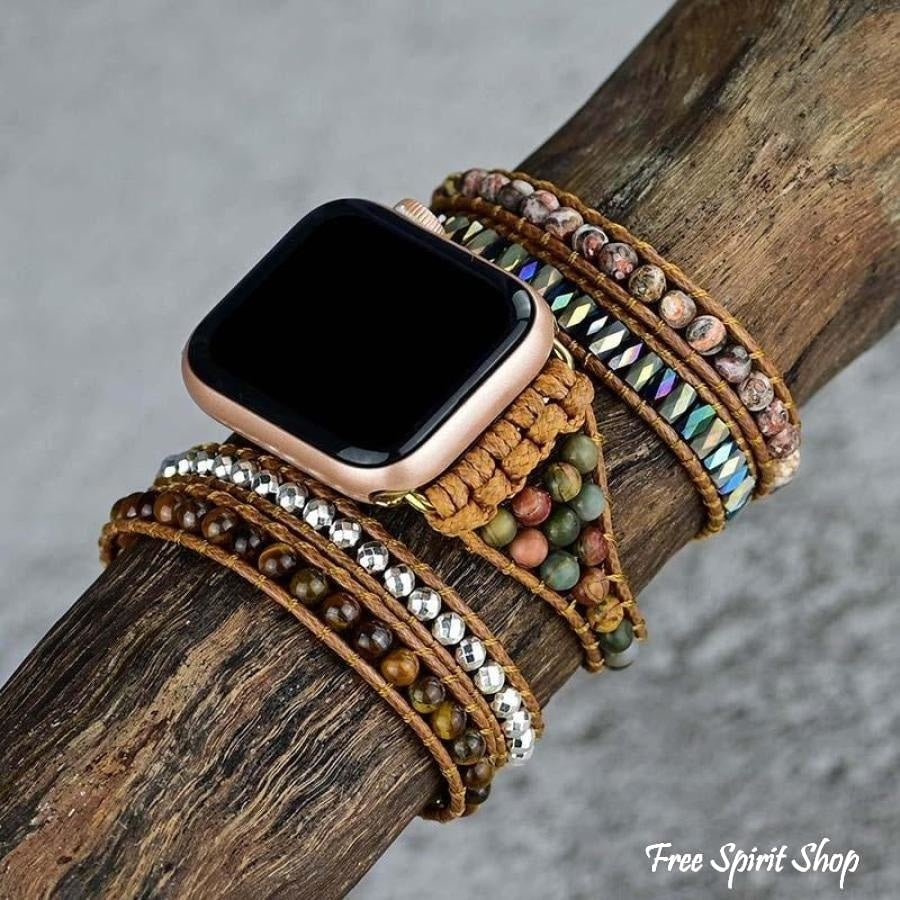 Natural Red Jasper & Tiger Eye Beaded Apple Watch Band
Wrist size:
Medium: 6.3-7.2 inch wrist
Watch face size:
38-41mm watch face
Bring balance and clarity in your life with this splendid natural stone Apple Watch Band. This beautiful 5 layer chakra balancing wrap is handmade with natural red Jasper and Tiger Eye beads. Three sizes available: small, medium, large and each size is adjustable.  This smartwatch band is compatible with 38mm - 49mm Apple Watch face. Vegan friendly!
Jasper is a very nourishing, warm and protective stone no matter what colour you find the jasper in - be it yellow, green, blue, purple or the deep earthy red. Jaspers are the nurturers, the healers and the spirit stones of courage and wisdom. They all carry a strong connection to the Earth's energy, making the jasper healing properties very beneficial for grounding, stability and strength.
Tigers Eye is a powerful stone that aids harmony and balance, and helps you to release fear and anxiety. It stimulates taking action, and helps you to make decisions with discernment and understanding, and unclouded by your emotions. Traditionally it was carried as an amulet against curses or ill-wishing, and is known to give you courage, self confidence and strength of will. It enhances creativity and is one of the stones that aid kundalini awakening and balances the brain.