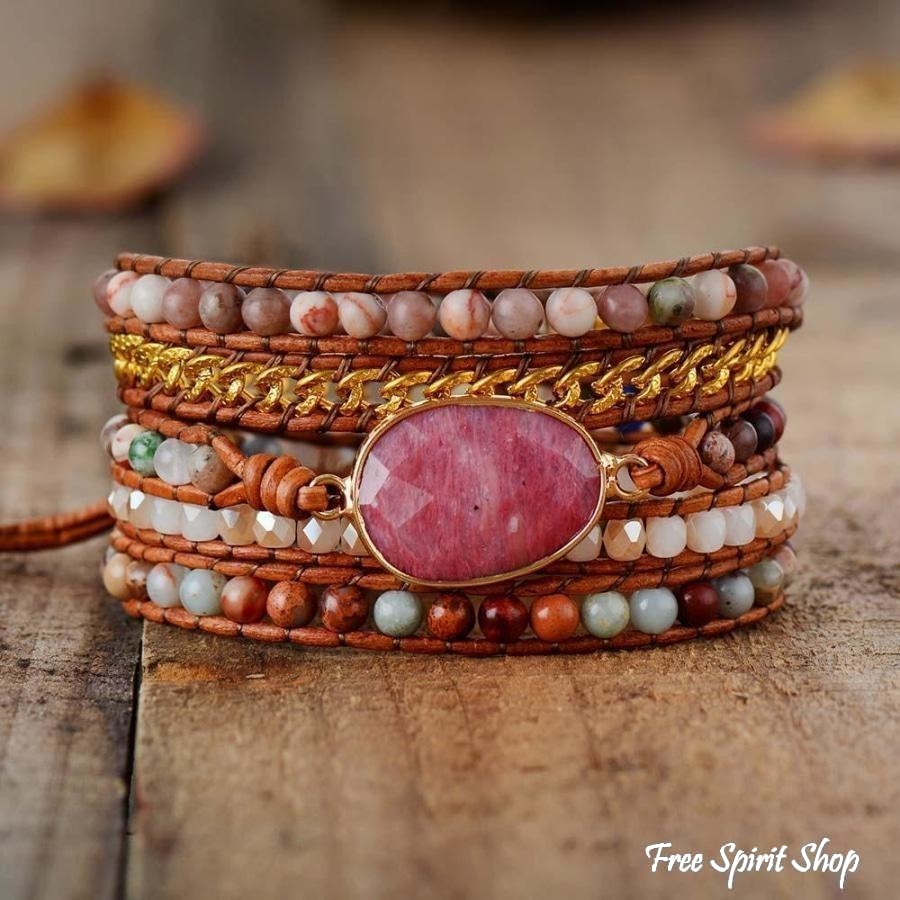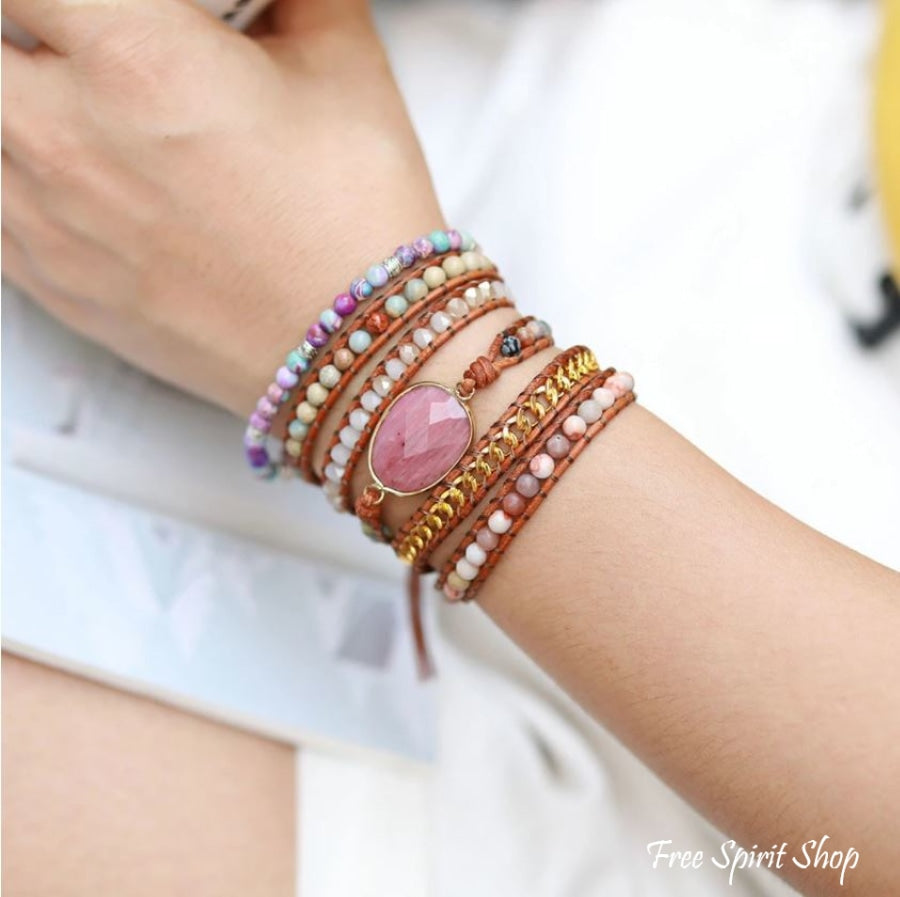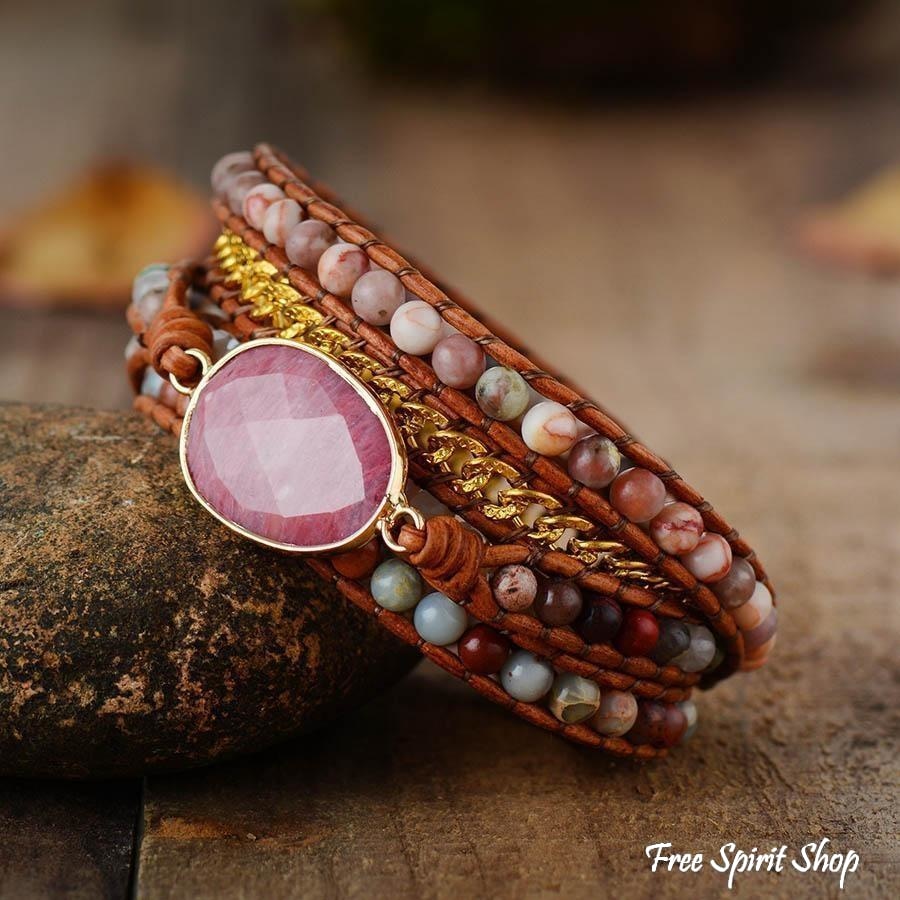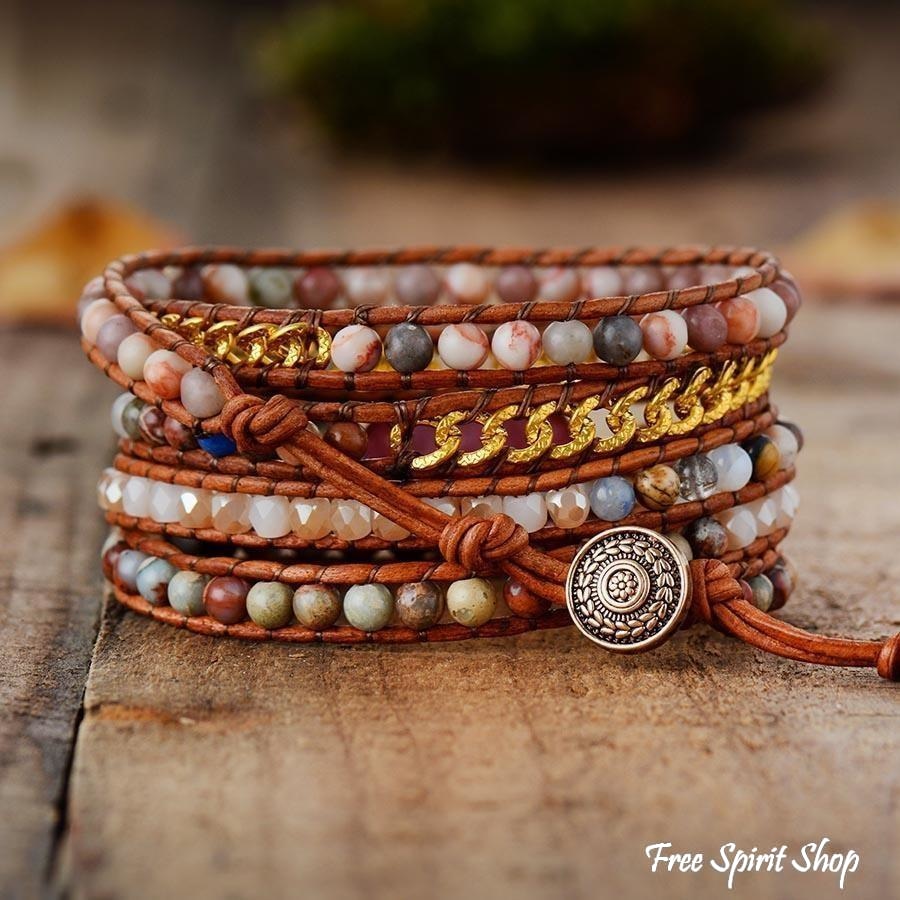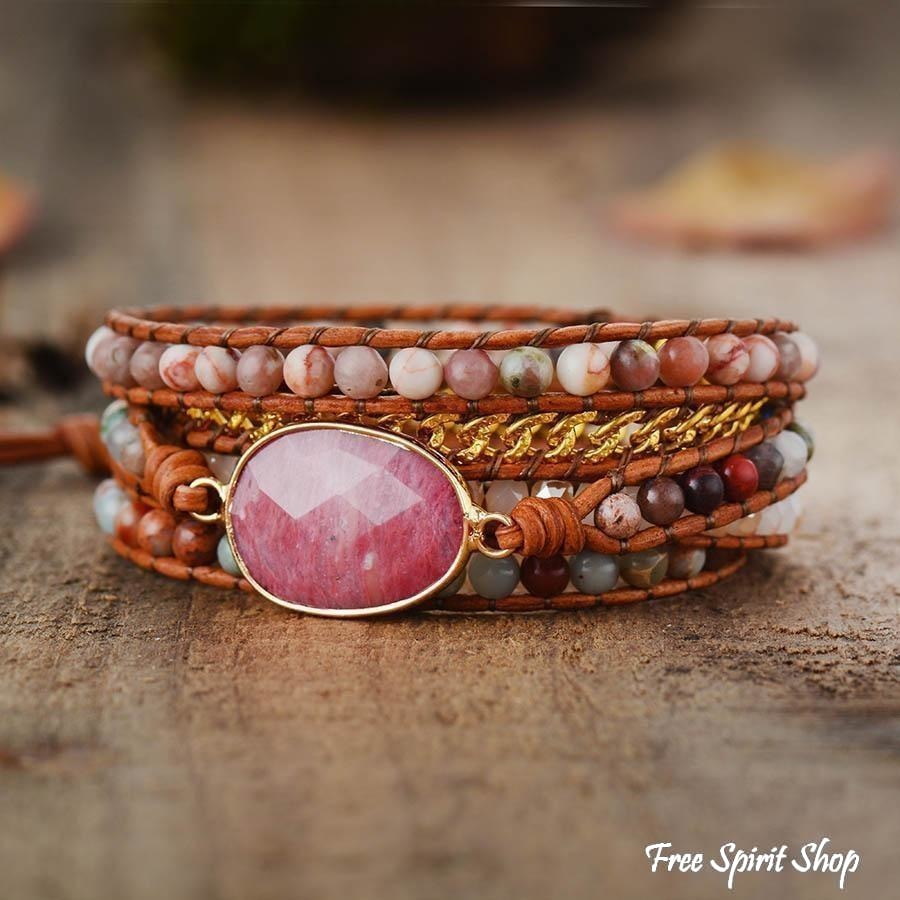 Natural Rhodonite King Jasper & Pink Aventurine Beaded Wrap Bracelet
Bring love and affection in your life with this wonderful Rhodonite gemstone wrap bracelet. This splendid beaded bracelet is carefully handmade with natural  Rhodonite, King Jasper and Pink Aventurine gemstone beads. It features a beautiful gold plated Rhodonite center-piece. The wrap is made of natural genuine leather. It is 32 inches (83.5 cm) long and is adjustable to your wrist. 
♡  Vegan option available on request  ♡ 
On the emotional level, Rhodonite is one of the strongest crystals for clearing psychic wounds in the heart or mind.  Rhodonite is the Stone of Forgiveness and it will help you to let go of any pain from a past relationship with an attitude of love and forgiveness. Rhodonite helps to balance the emotions and calm impatience. Rhodonite can enhance power in those who have truly altruistic intentions.
Carrying Pink Aventurine can aid in balancing the subtle bodies and reinforcing the flow of energy through them. Physically, Pink Aventurine can help with health issues involving circulation, blood and the immune system. 
Jasper is a very nourishing, warm and protective stone no matter what colour you find the jasper in - be it yellow, green, blue, purple or the deep earthy red. Jaspers are the nurturers, the healers and the spirit stones of courage and wisdom. They all carry a strong connection to the Earth's energy, making the jasper healing properties very beneficial for grounding, stability and strength.
*Since gemstones are natural materials, stone colors and shape may vary slightly from the picture, making this beautiful handmade item unique just like you!