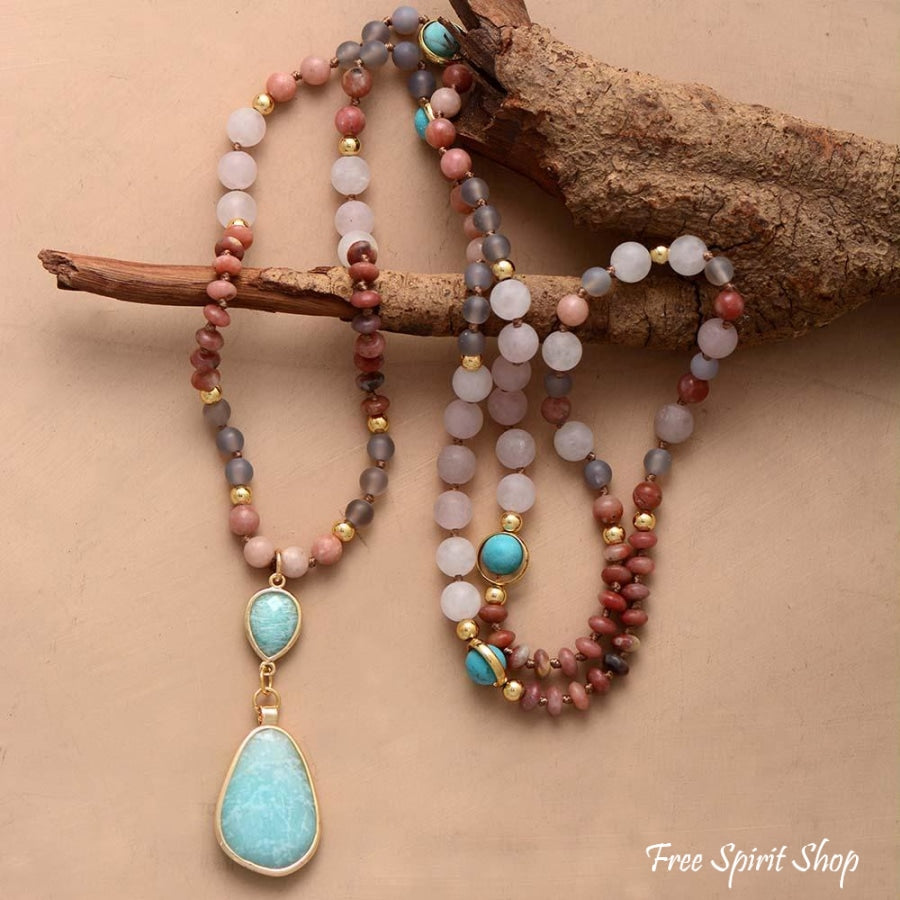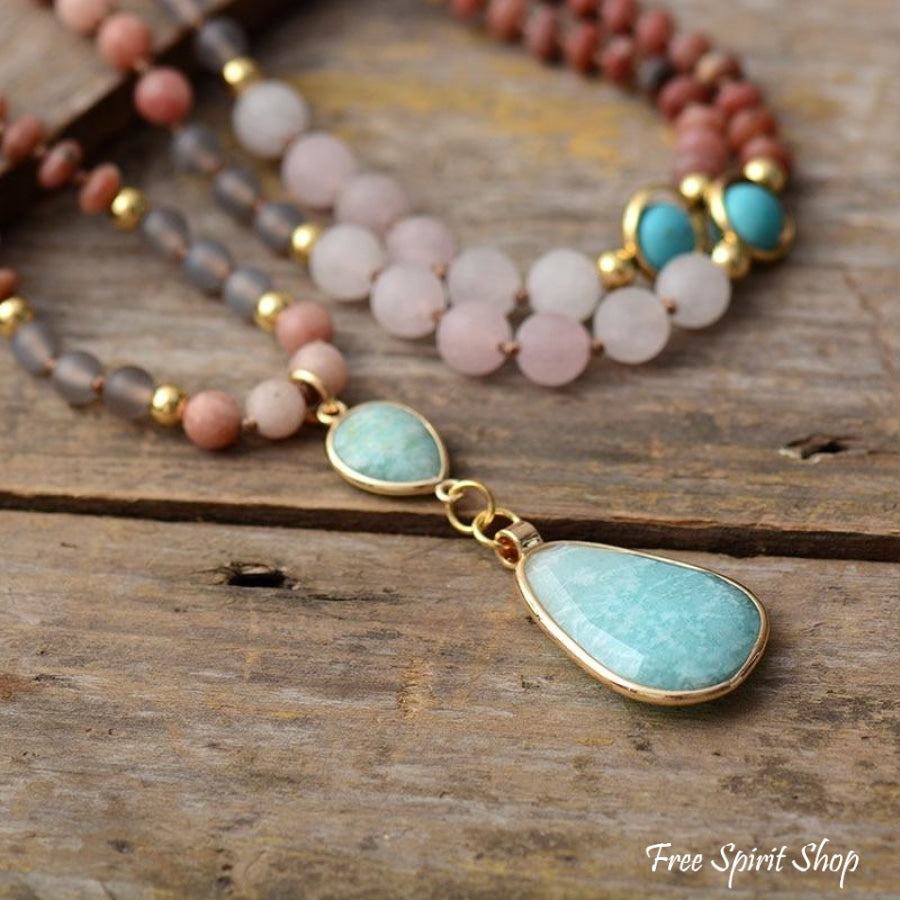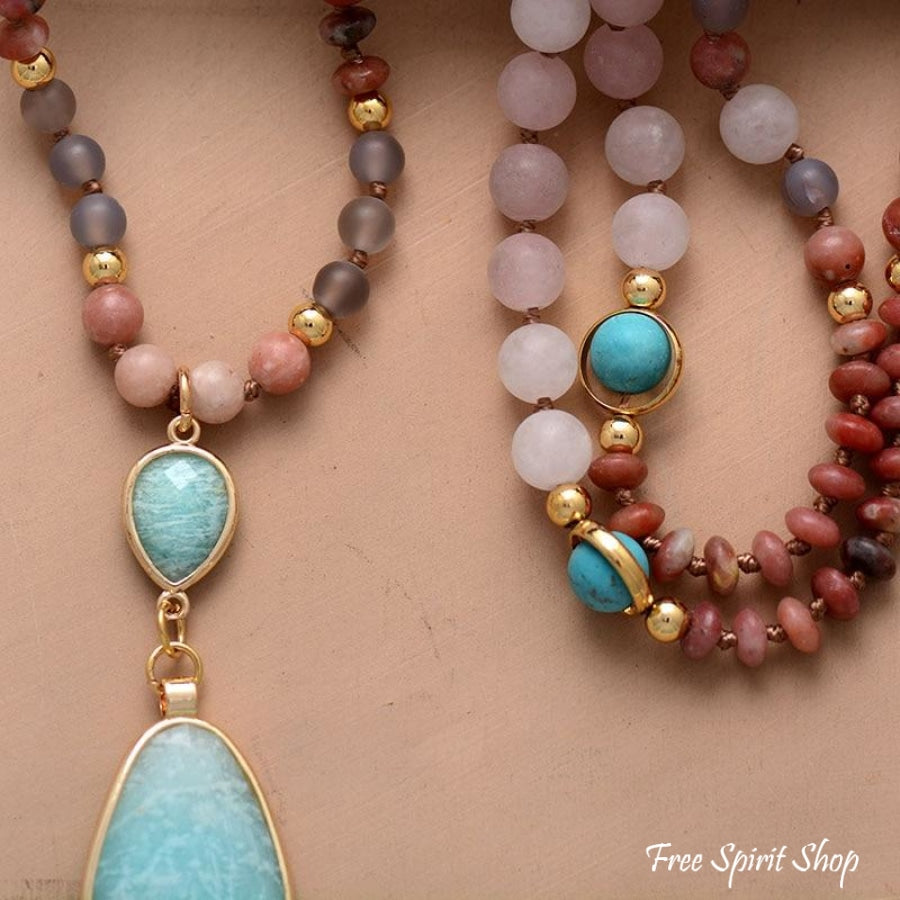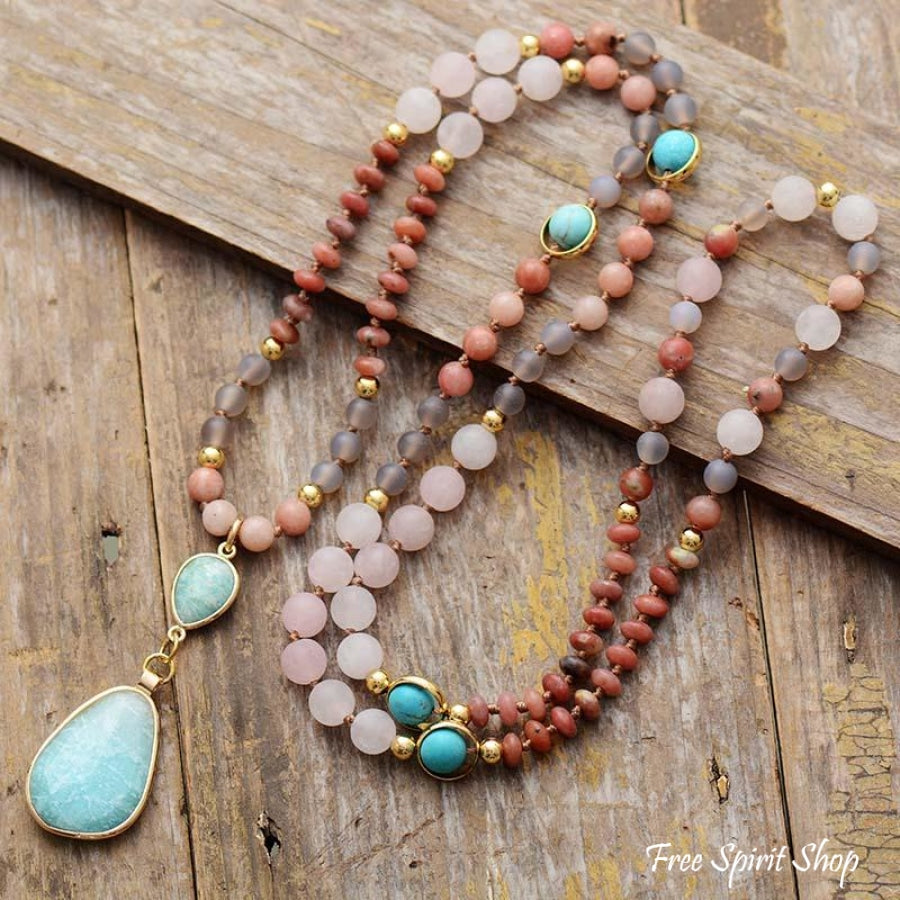 Natural Rose Quartz Botswana Agate and Jasper Beaded Necklace
This splendid beaded necklace is carefully handmade with natural Rose Quartz, Botswana Agate and Amazonite gemstone beads. It features a beautiful Amazonite pendant. Length is 33.8 inches (85 cm).
Amazonite is a mint green to aqua green stone said to be of truth, honor, communication, integrity, hope, and trust. It is said to enhance intuition, psychic powers, creativity, intellect, and psychic ability. Amazonite is often associated with the throat chakra, and as such, said to be beneficial to communication. It is also associated strongly with the third eye chakra. It is said to align the physical and astral bodies. It is noted mystically to lessen stress and self-defeating behaviors by calming and building self-esteem. Amazonite is believe in crystal healing to heal emotional disturbances and the after effects of emotional trauma.
Rose Quartz is the stone of unconditional love. One of the most important stones for Heart Chakra work, Rose Quartz opens the heart to all types of love - love of self, love of family, love of friends, romantic love. Because it is a type of quartz, Rose Quartz does have a high energy, but its vibe is also calming and soothing.The soothing energy of Rose Quartz fosters empathy, reconciliation, and forgiveness of others. Lowering stress and tension in the heart, Rose Quartz clears out anger, jealousy, and resentment of others, and allows healing of heart issues and dis-ease associated with holding on to such negative emotions.
*Since gemstones are natural materials, stone colors and shape may vary slightly from the picture, making this beautiful handmade item unique just like you!