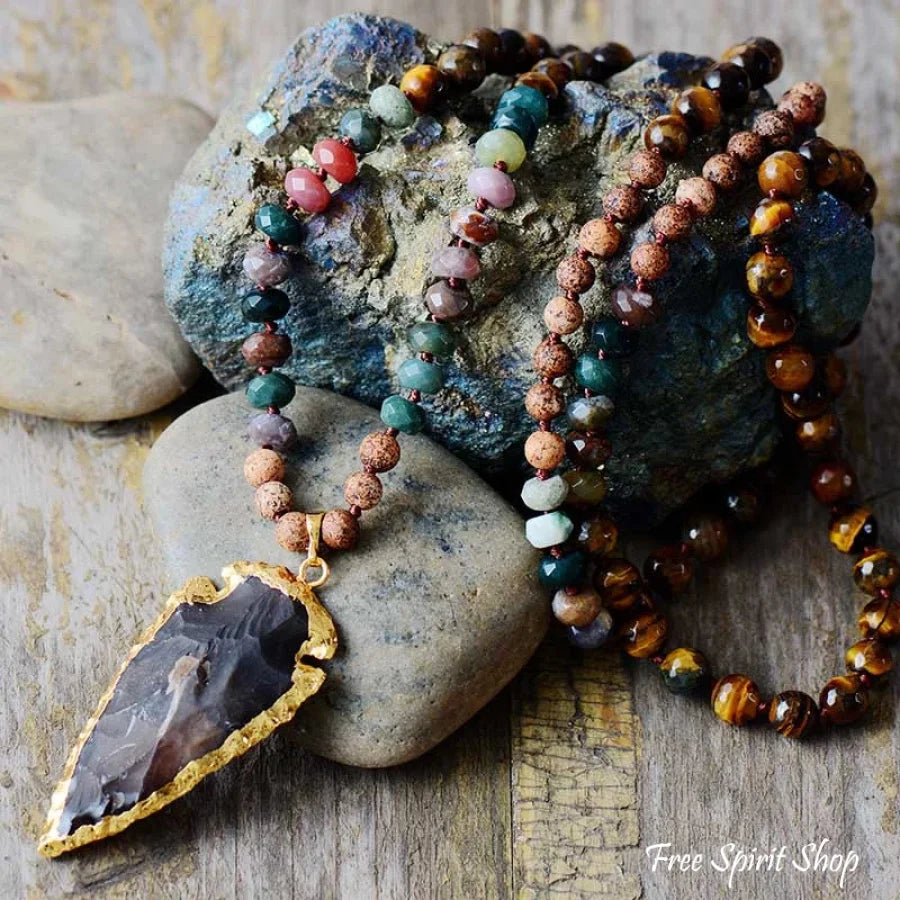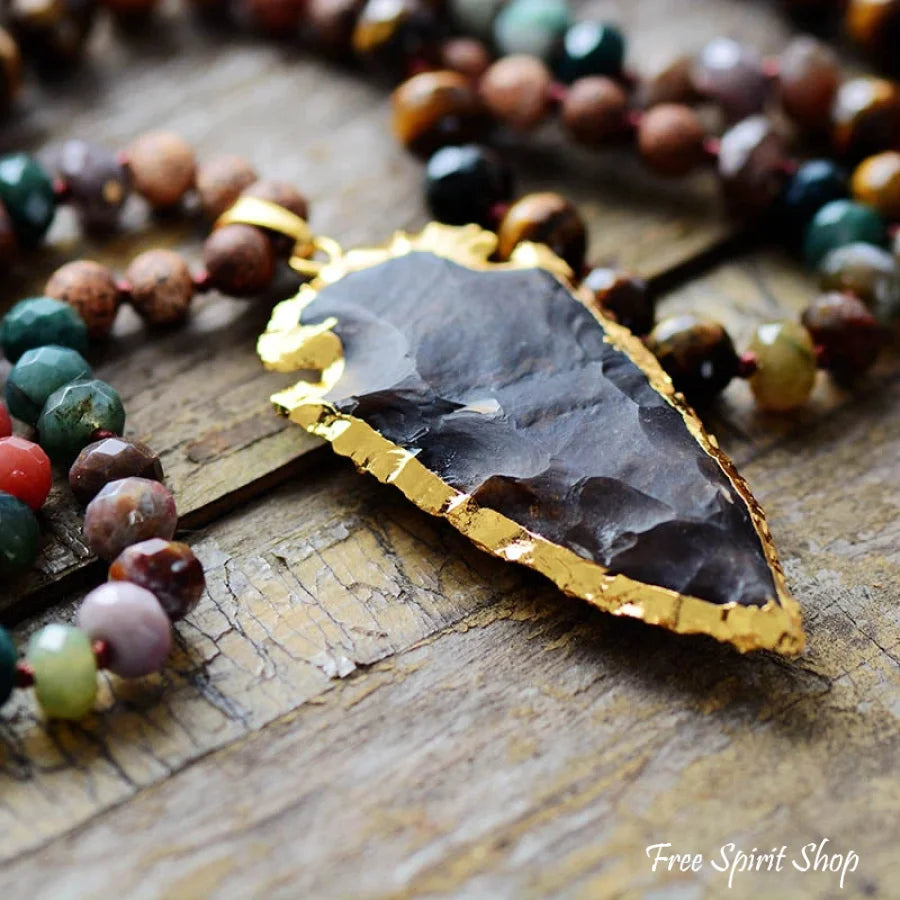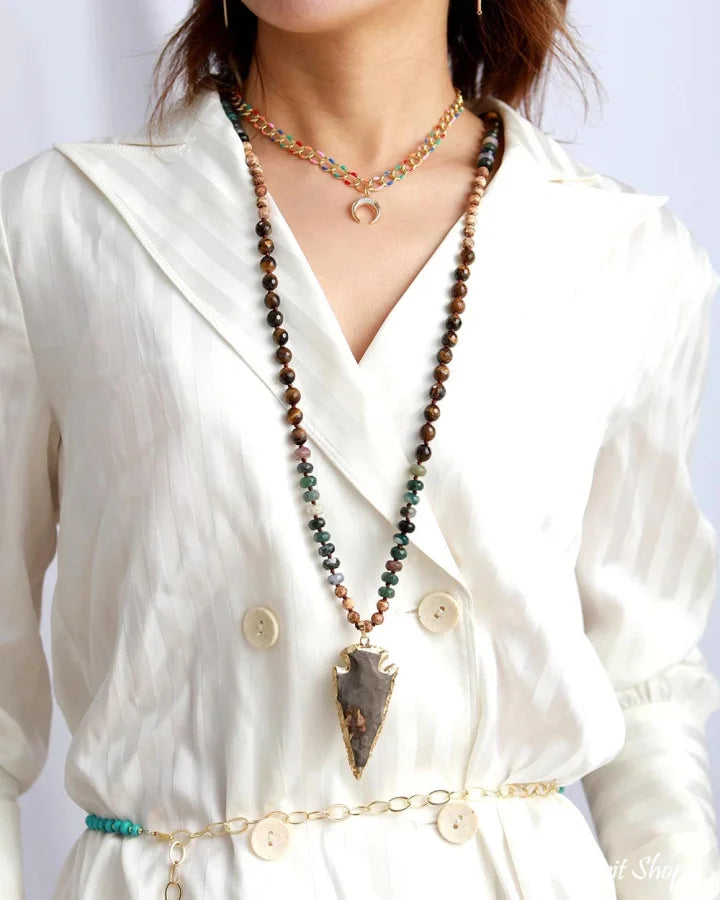 Handmade Natural Tiger Eye & Onyx Stone Necklace With Arrowhead Pendant
This splendid Bohemian Ethnic style Necklace is carefully handmade with natural semi-precious healing gemstones such as Tiger Eye, Onyx, Agate and Jasper. Each gemstones has its own healing power which you can find below. It also features a hand-carved Arrowhead pendant. Length is approximately 33.5 inches / 85 cm. 
Did you know?
Agate is an excellent stone for rebalancing and harmonising body, mind and spirit.  It cleanses and stabilises the aura, eliminating and transforming negativity.  It soothes and calms, healing inner anger or tension and creates a sense of security and safety.
Tiger Eye is a powerful stone that aids harmony and balance, and helps you to release fear and anxiety. It stimulates taking action, and helps you to make decisions with discernment and understanding, and unclouded by your emotions. Traditionally it was carried as an amulet against curses or ill-wishing, and is known to give you courage, self confidence and strength of will.
Jasper is a protective and energizing stone that stimulates gently and steadily, enhancing stamina and endurance, and increasing the amount of chi, or life force, in one's aura. It is a stone of health and passion, and brings the courage to face unpleasant tasks and to rectify unjust situations.
Onyx is strength giving. It provides support in difficult or confusing circumstances an during times of enormous mental or physical stress. It centres your energy and aligns it with a higher power.