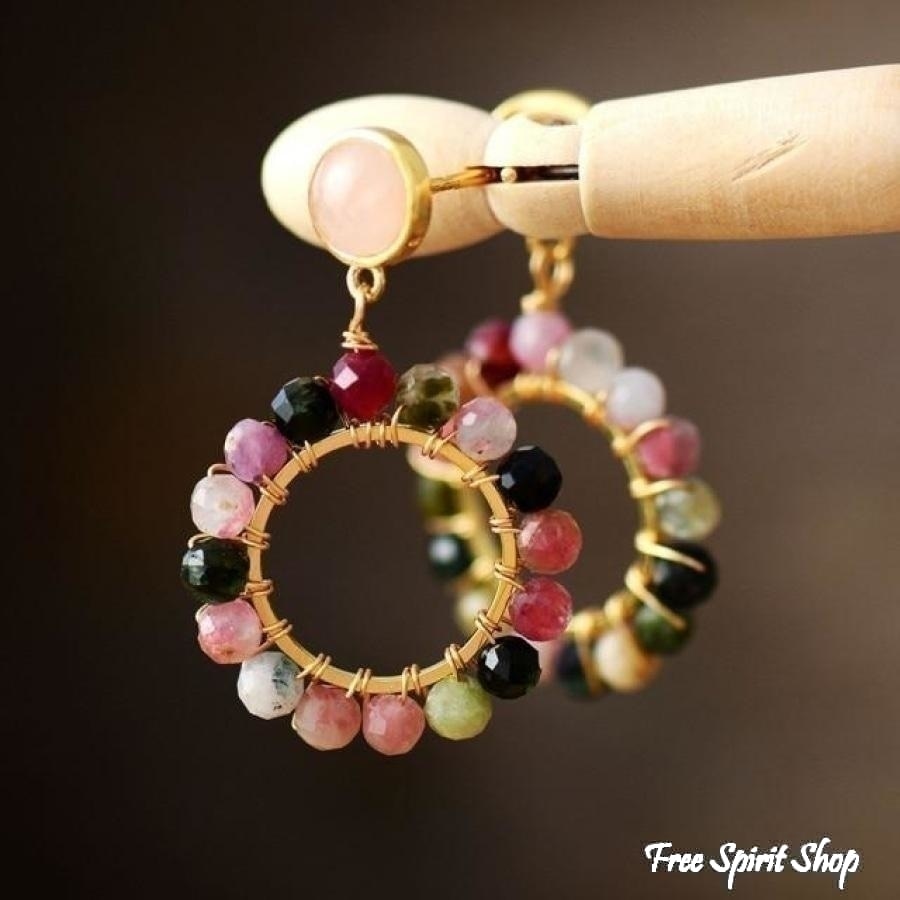 Natural Tourmaline Circle Beaded Earrings
These wonderful beaded earrings are beautifully handmade with natural semi-precious Tourmaline stone beads. Total length is approximately 4 cm.
Tourmaline imparts powerful healing energy and powerful protection energy. Pink Tourmaline meaning is based on its ability to provide healing energy for the heart and center of the body. It has a powerful metaphysical properties for healing stress & emotional or mood related problems. It is one of the ultimate crystal healing tools for matters of the heart. Place pink tourmaline on the heart chakra for emotional healing and to assist with the release of past abuse and negative attachments. 
*Since gemstones are natural materials, stone colors and shape may vary slightly from the picture, making this beautiful handmade item unique just like you! ♡