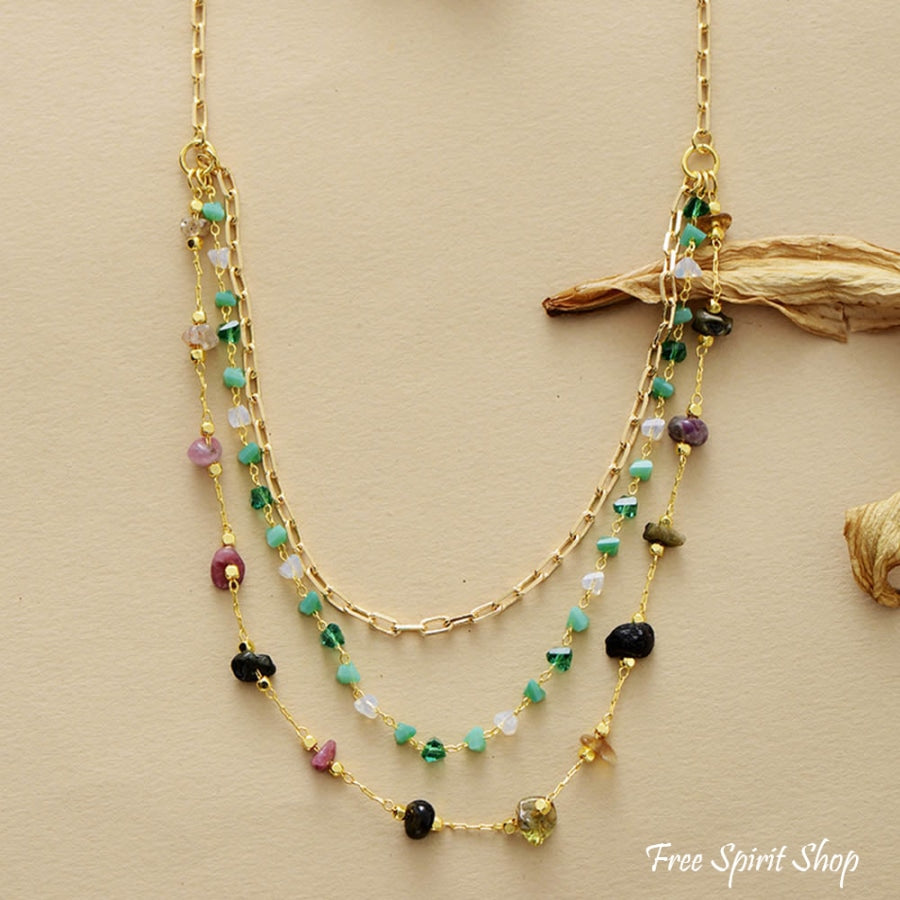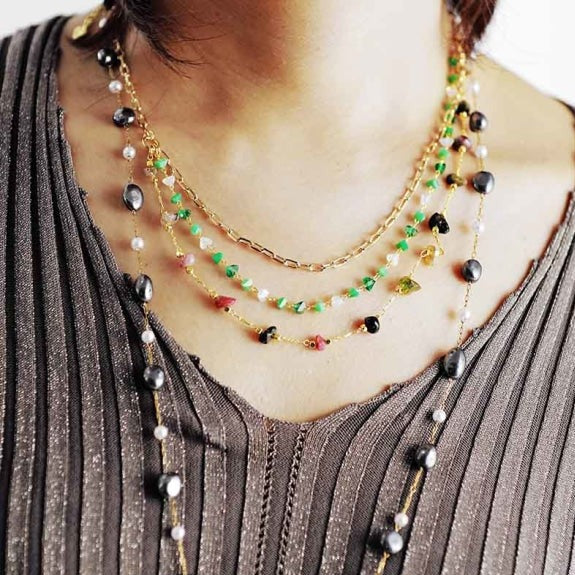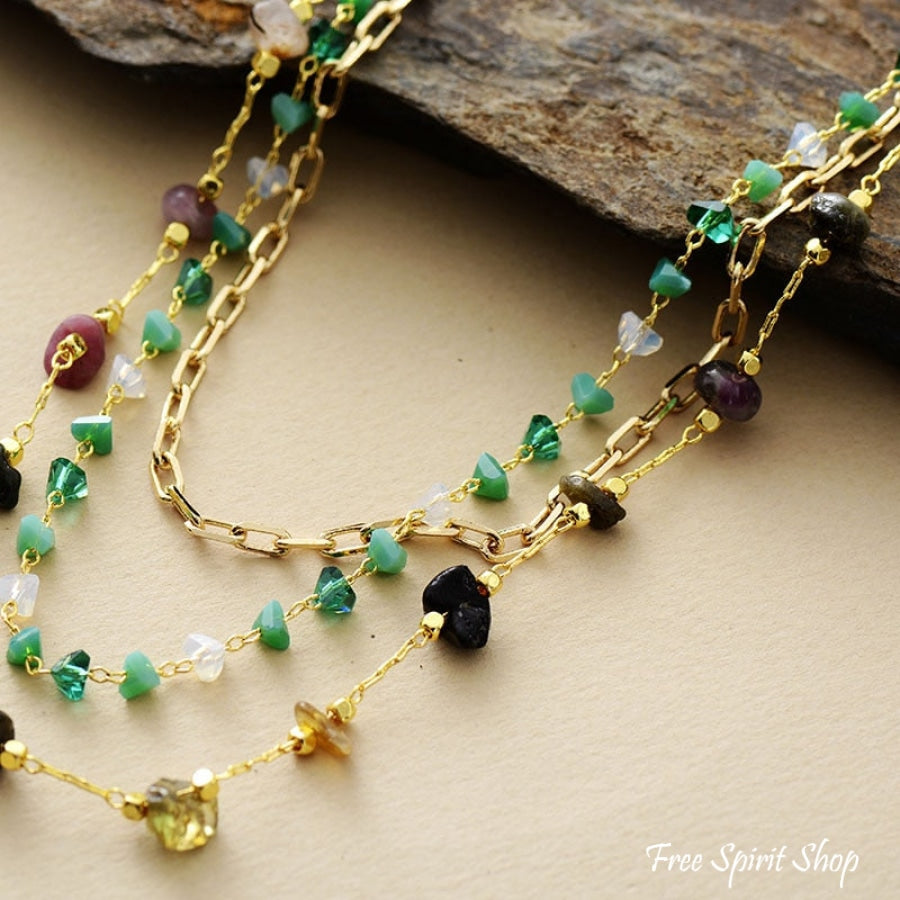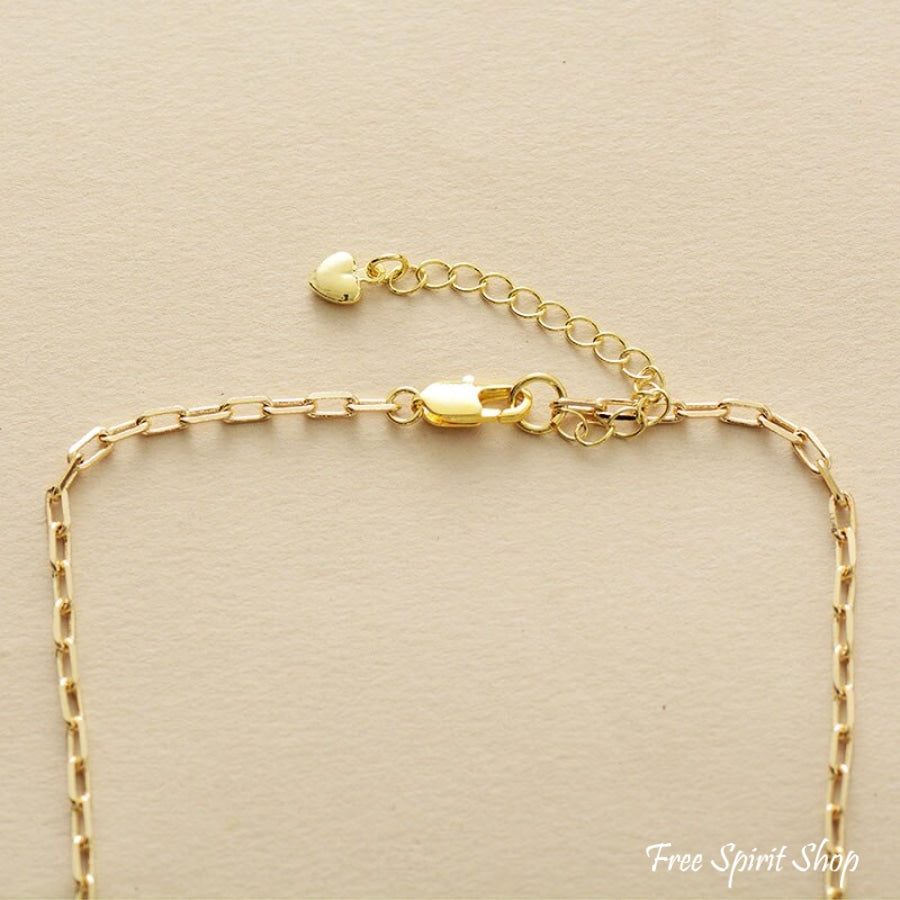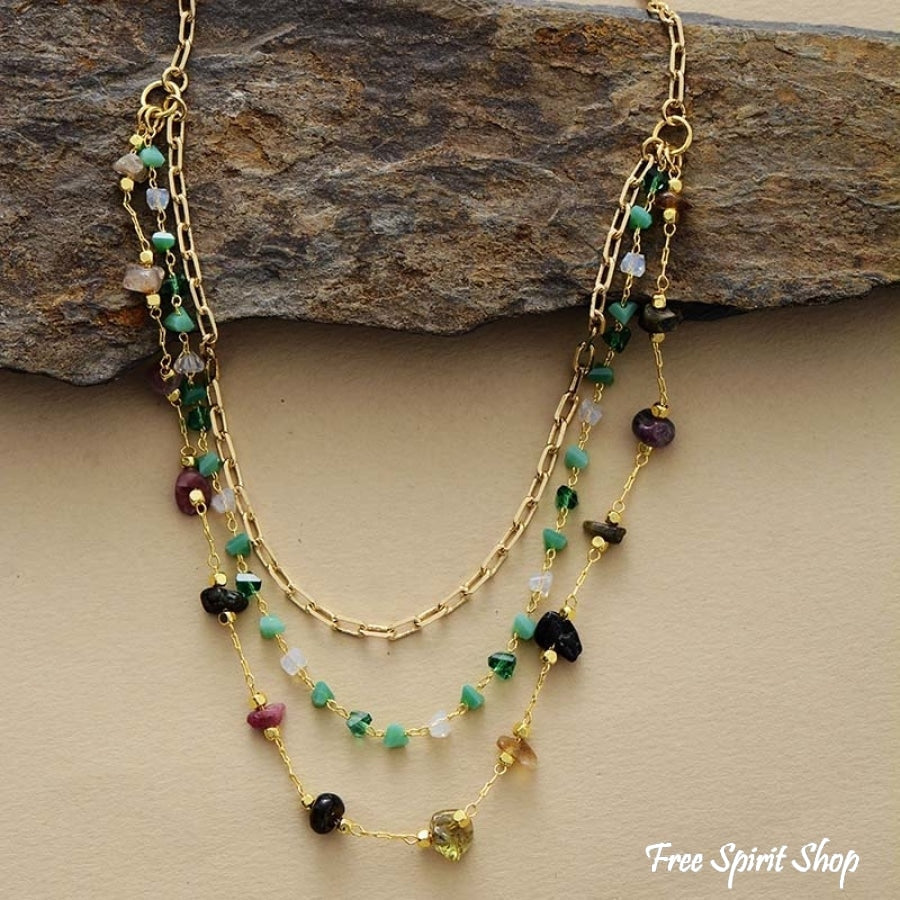 Natural Tourmaline & Green Aventurine Gold Chain Multi-Layer Necklace
This splendid multi-layer necklace is beautifully handmade with natural Tourmaline and Green Aventurine gemstones. The size of this gemstone necklace is around 17.7 inches + 2 inch (44cm + 5cm).
Tourmaline will cleanse, purify, and transform dense energy into a lighter vibration. It is an amazing stone for stress relief. A popular metaphysical stone, Tourmaline is also great for grounding. It balances, harmonizes, and protects all of the Chakras. It is what is called a receptive stone, which means it is soothing, calming, inward, and magnetic, promoting meditation, spirituality and wisdom. Tourmaline increases physical vitality, replacing tension and stress with the ability to view the world objectively with clear, rational thought and neutrality. It inspires a positive attitude, no matter the circumstances, and stimulates altruism and practical creativity.
Aventurine helps calm and relax fiery emotions, allowing one to be less affected by external influences and to be more in control and at peace within oneself. It provides better focus and concentration, and lends the courage needed to take an honest look at how one's thoughts and actions have affected their current reality, and how best to move forward in improving or continuing those patterns. The Metaphysical power of Aventurine will activate and cleanse the throat and third eye chakra. This is the reason meditating with it allows us to connect with our inner self and recognize our own psychic abilities.
Since gemstones are natural materials, stone colours and shape may vary slightly from the pictures, making this beautiful handmade item one of a kind, just like you!