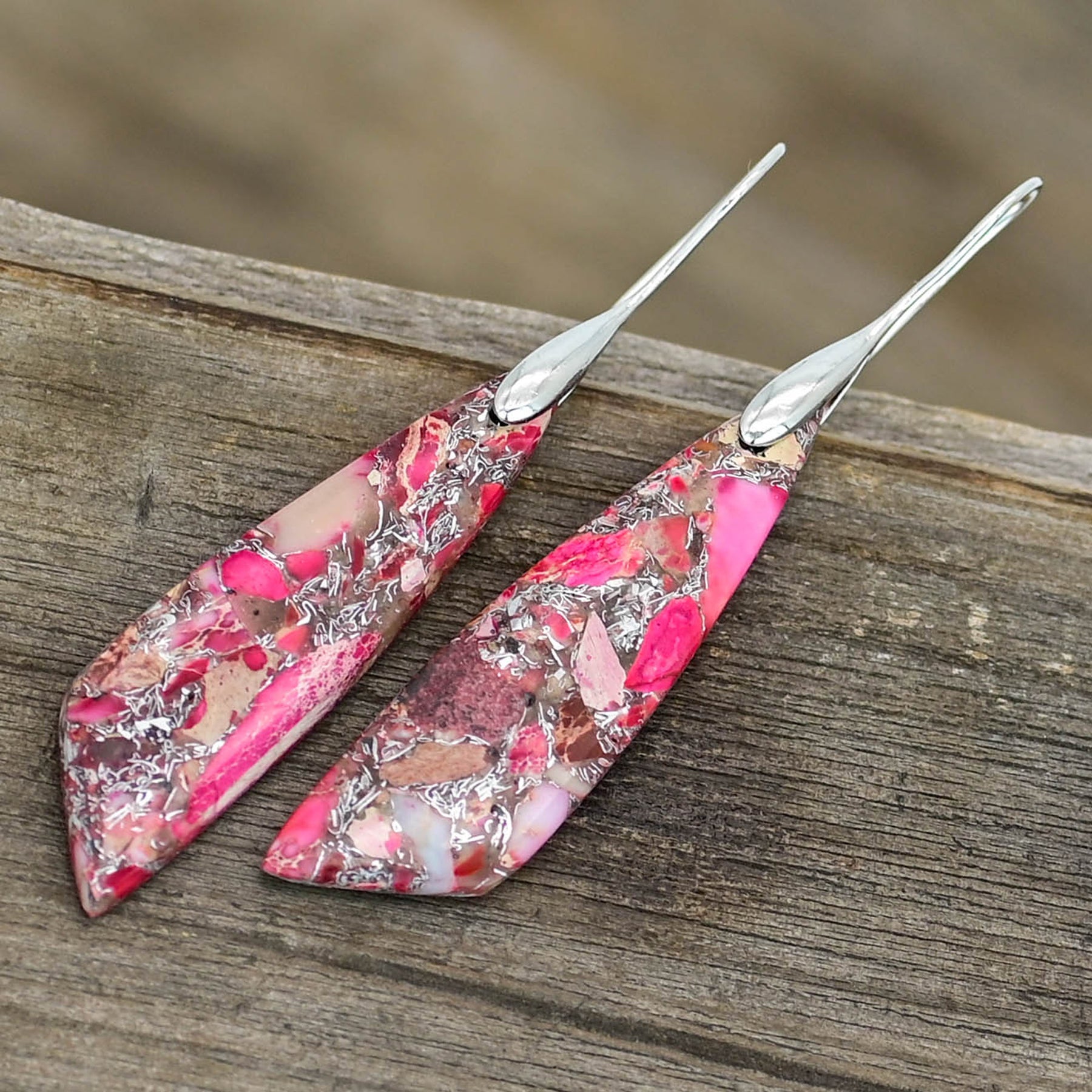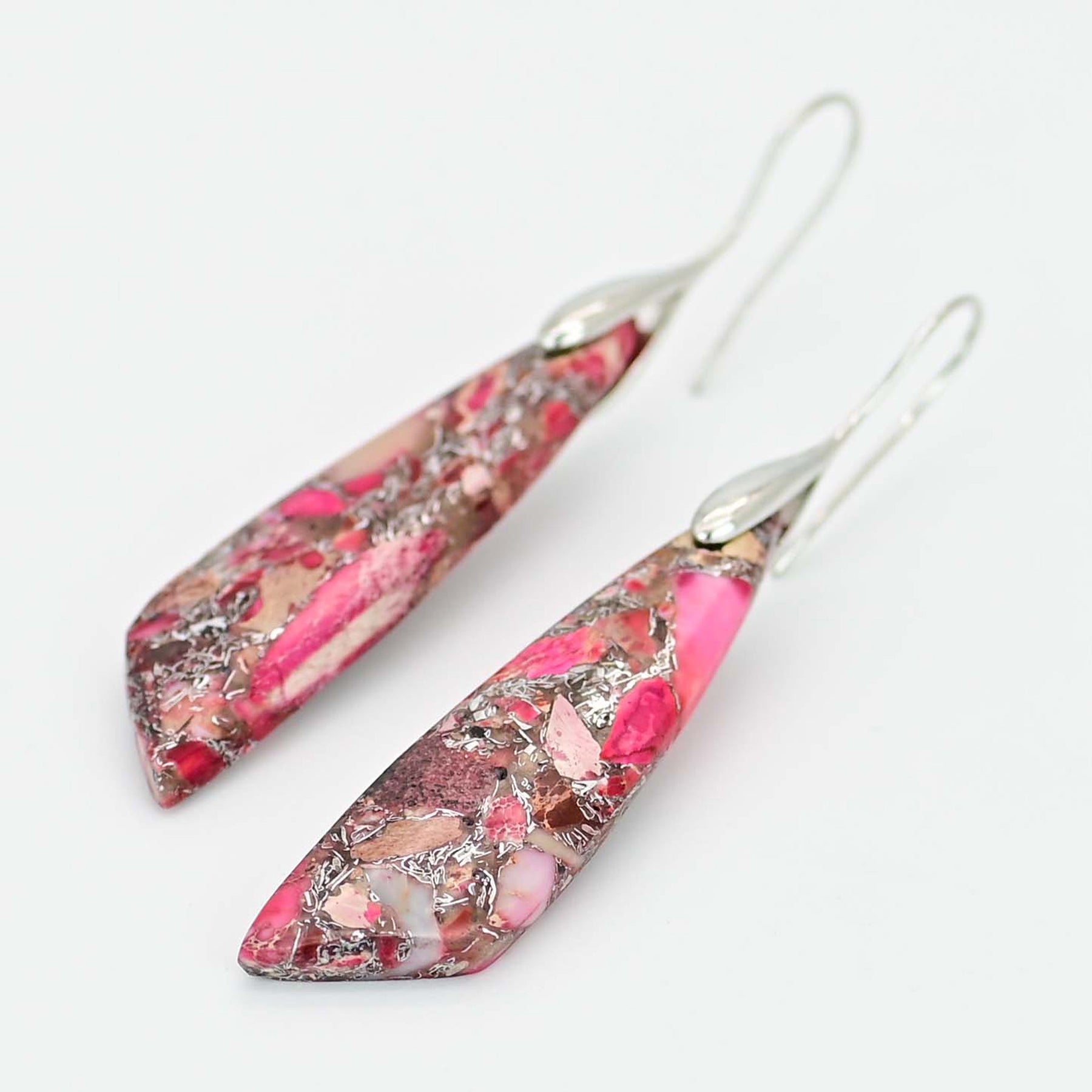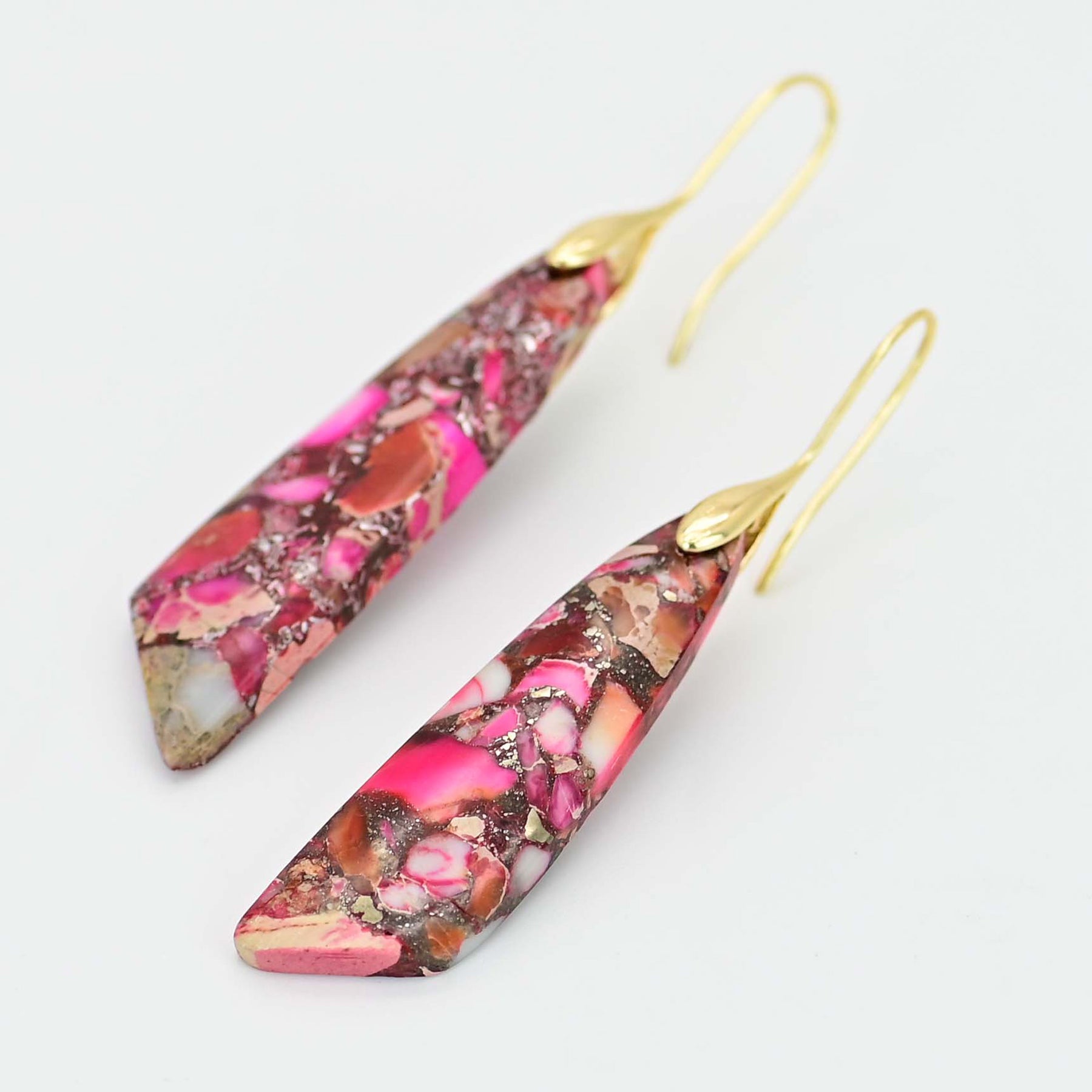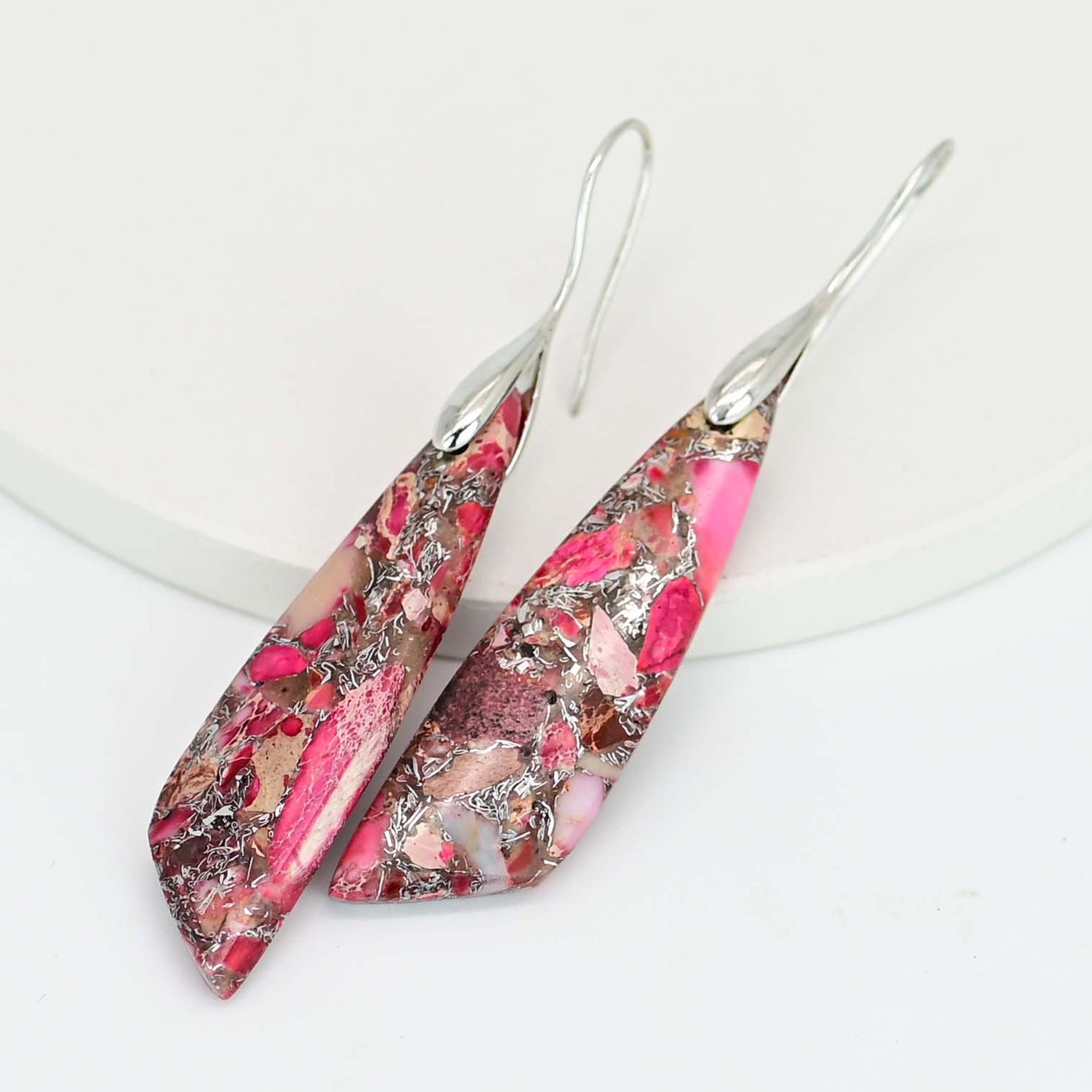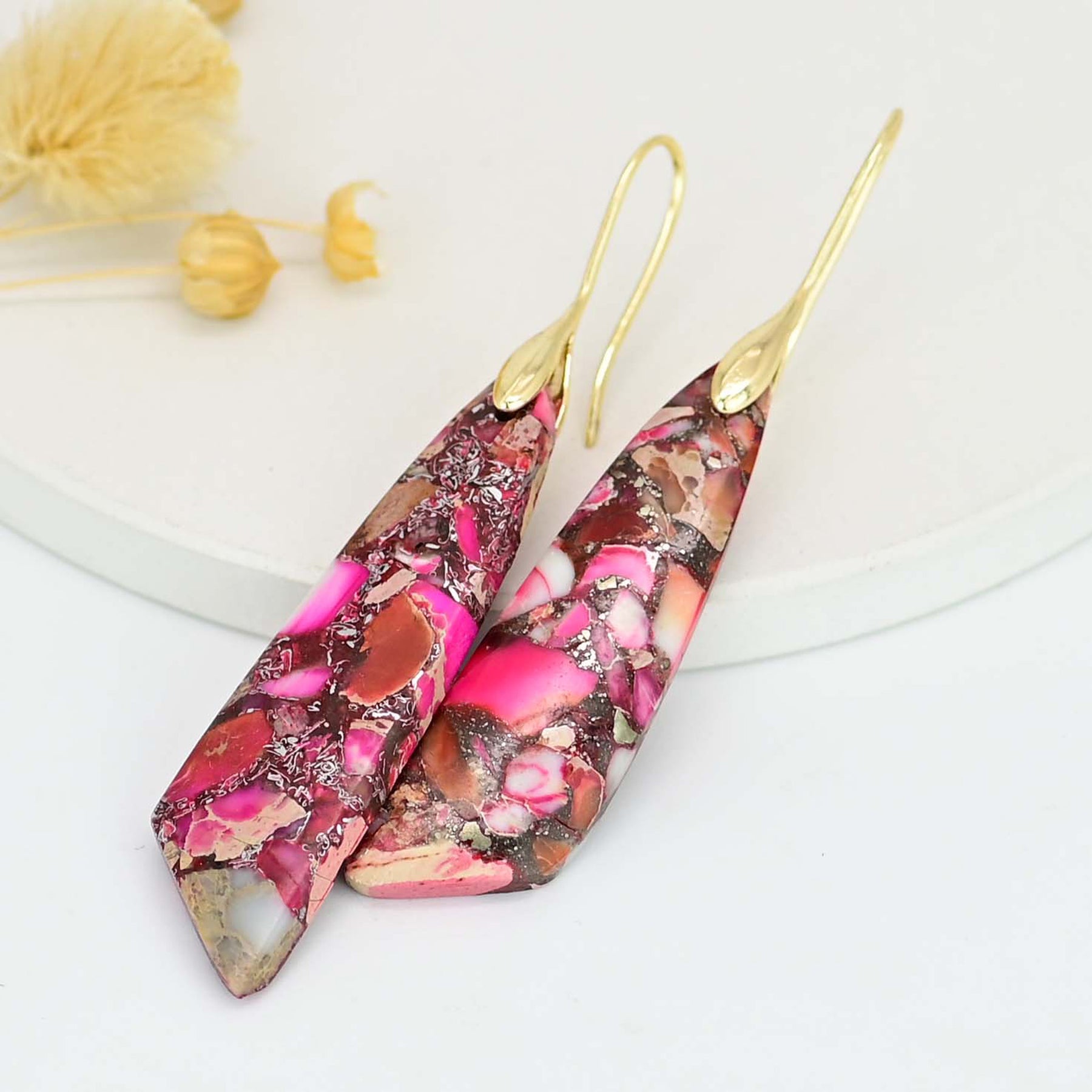 Pink Regalite Stone Earrings
These wonderful teardrop earrings are beautifully handmade with Pink Regalite stones. Total length is approximately 4.5-5 cm. Available in gold and silver.
Regalite is a stone of stability. It gives support during times of stress, bringing a sense of completeness and tranquillity. It helps create strength within your body, mind and soul as well as your physical life. It helps bring about clarity, compassion, inner peace and love.
*Since gemstones are natural materials, stone colors and shapes may vary slightly from earring to earring, making our beautiful handmade items one of a kind (just like you ♡)