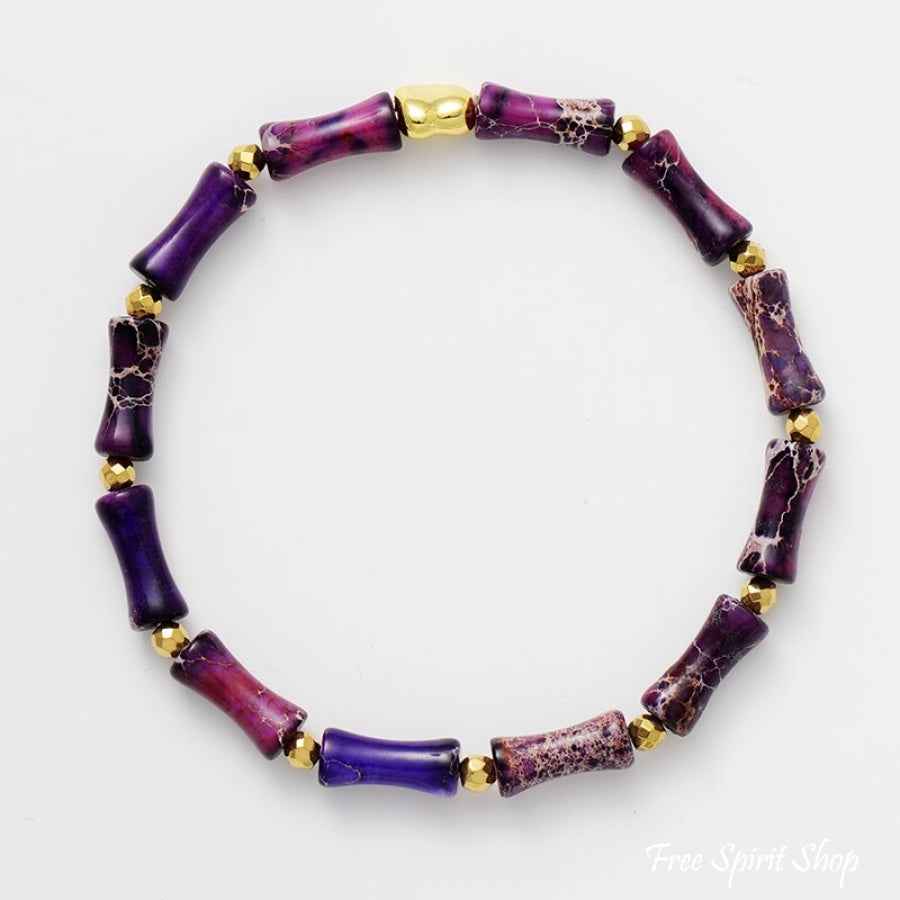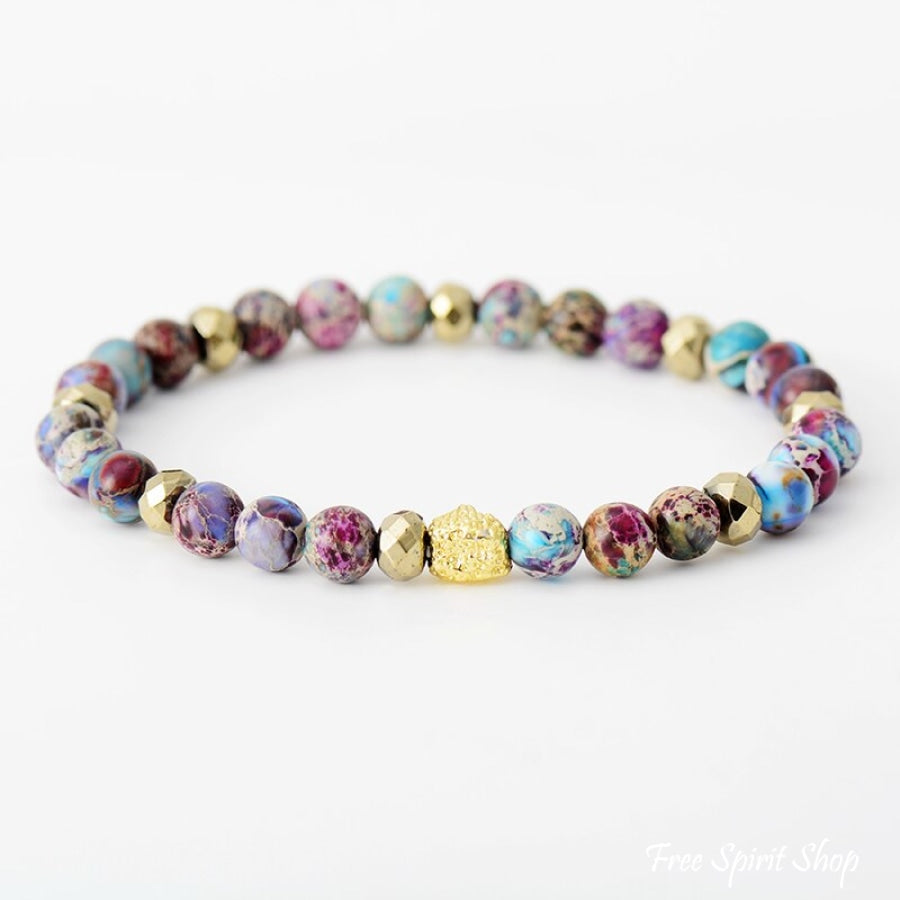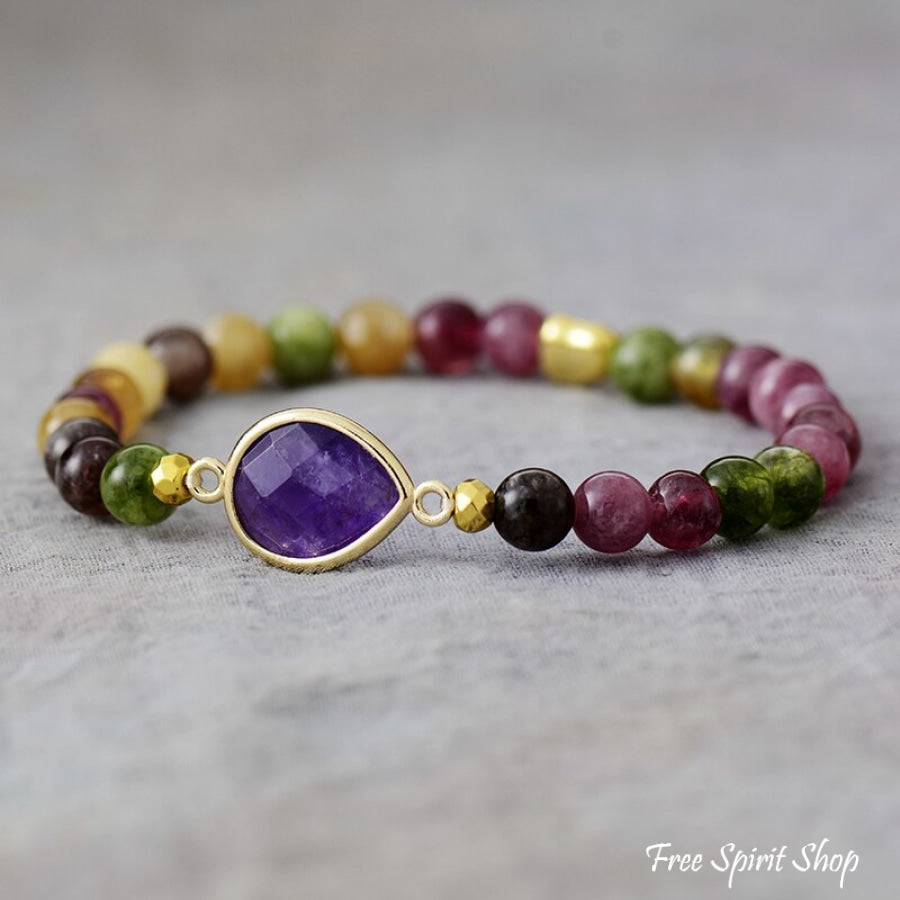 Set of 5 Purple Stone & Hamsa Hand Bead Bracelets
Metal Color:
5 Bracelet Set
Introducing our Purple Bead & Hamsa Bead Bracelet Set, a collection of five exquisite bracelets designed to enhance your style and inspire positive energy. This set includes:
Blue Jasper Hamsa Hand Bracelet: Embrace luck and protection with this blue jasper bracelet featuring a Hamsa hand charm.

Purple Jasper Tube Bracelet: Experience creativity and spiritual wisdom with the smooth purple jasper beads of this elegant bracelet.

Crystal Bracelet: Add glamour to your look with this dazzling bracelet adorned with sparkling crystals.

Purple Jasper & Gold Bead Bracelet: Channel serenity and balance with the soothing purple jasper beads.

Tourmaline and Amethyst Drop Charm Bracelet: Delight in the beauty of tourmaline and amethyst charms that bring positive energy and elegance to this bracelet.
Elevate your style and embrace the spiritual essence with our remarkable bracelet set. Each bracelet is around 18cm and can be ordered separately or together as a set.