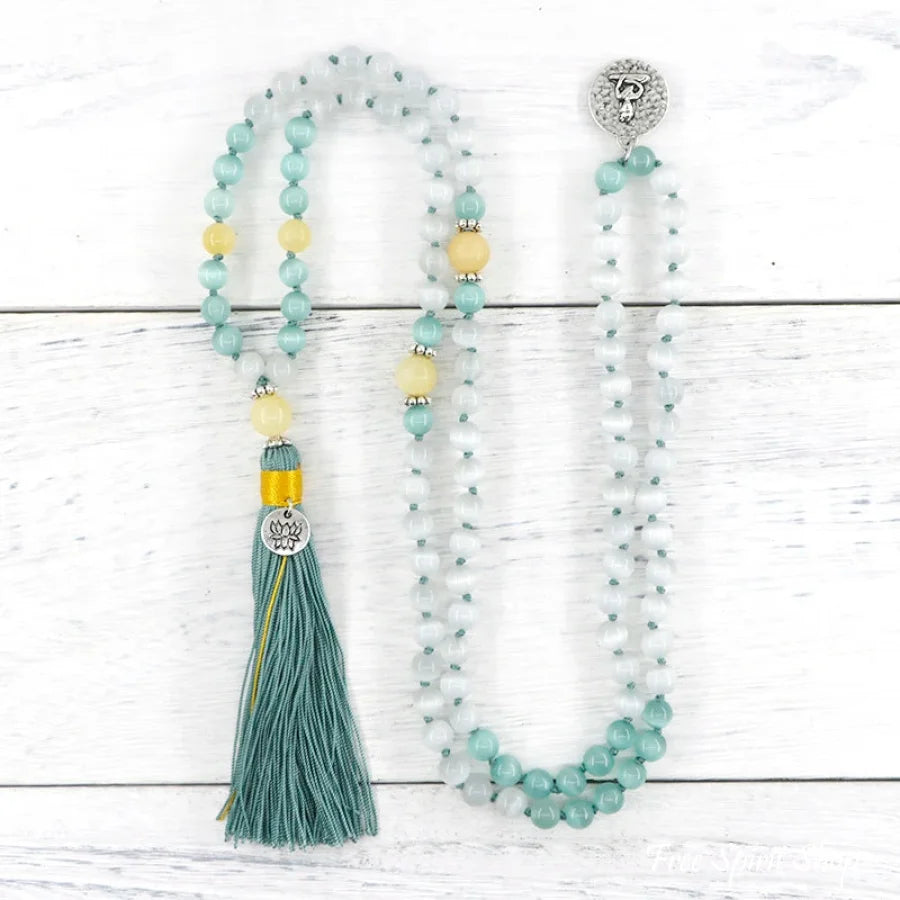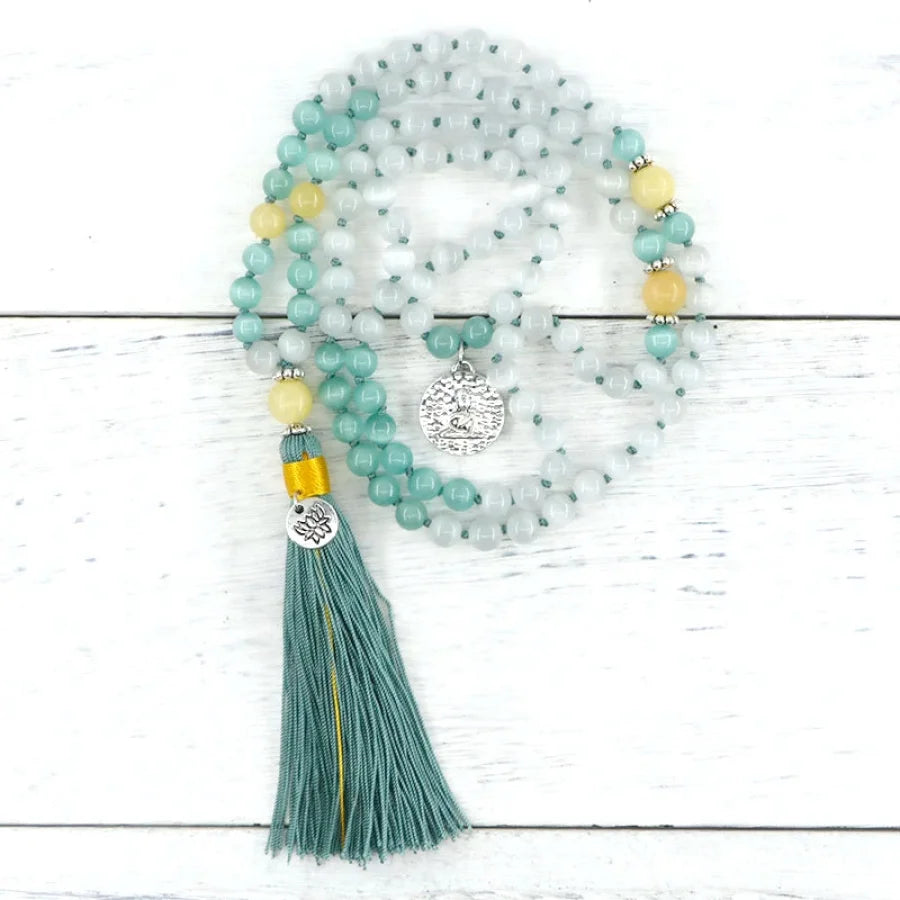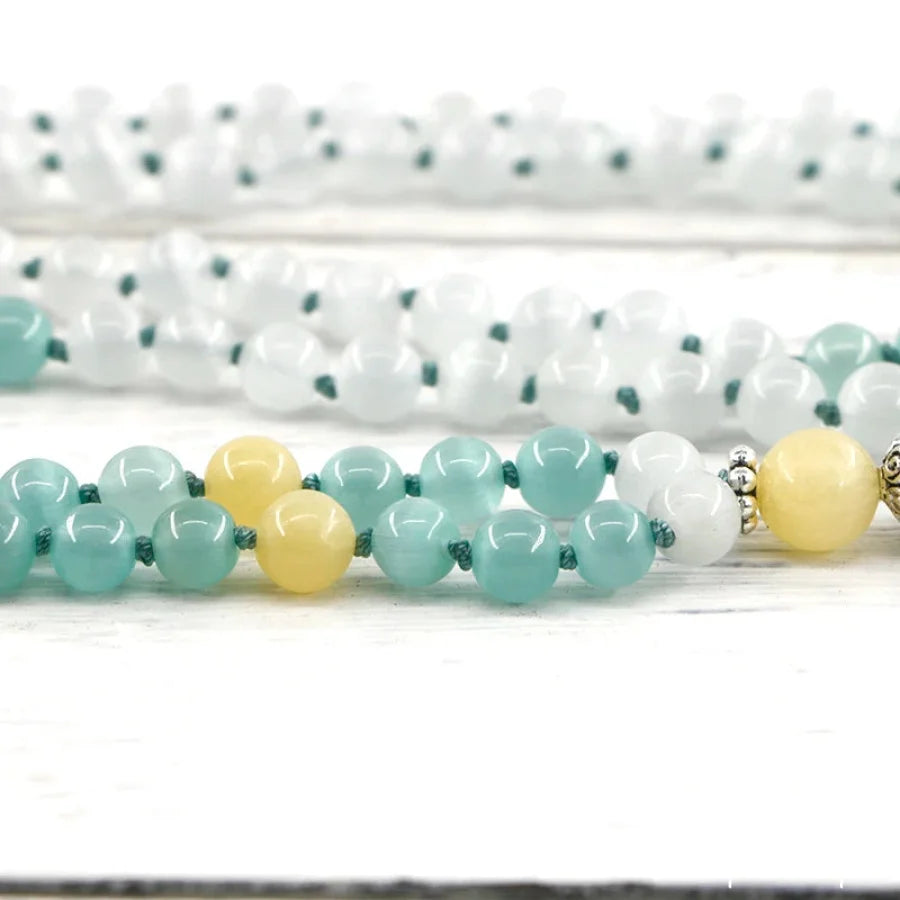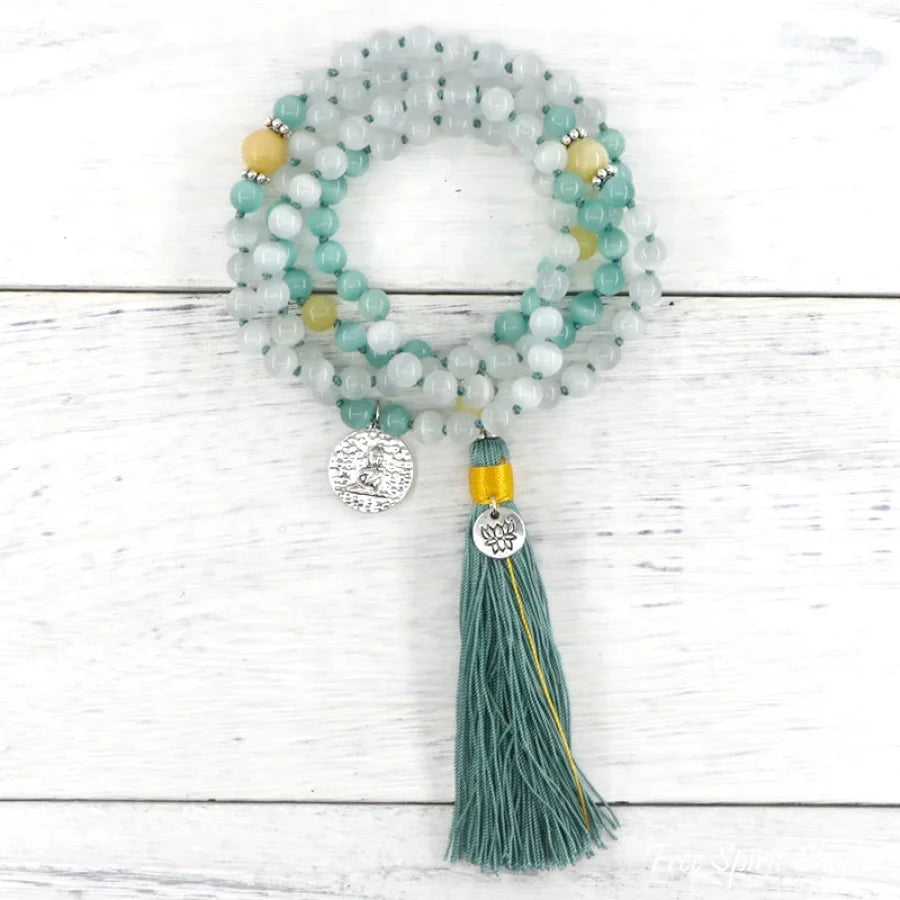 108 Lake Bue Opal & Yellow Jade Mala Bead Necklace
This splendid mala prayer bead necklace is carefully handmade with 108 green lake Opal beads and Yellow Jade. Your mala can be worn as a necklace or used for meditation. The beads are 8 mm. Length is about 42 inches (108 cm).
The healing properties of jade are very useful for emotional healing. The soothing energy from jade relieves irritability while helping to eliminate negativity. It's mainly considered as a symbol of serenity, tranquility, and purity. It's a stone that's believed to bring in good luck, friendship, peace, and harmony. The green jade is often used for cleansing and balancing the 7 chakras. 
Malas are used for keeping count while reciting, chanting, or mentally repeating a mantra or the name or names of a deity. This sādhanā (practice) is known in Sanskrit as japa. Malas are typically made with 18, 27, 54 or 108 bead