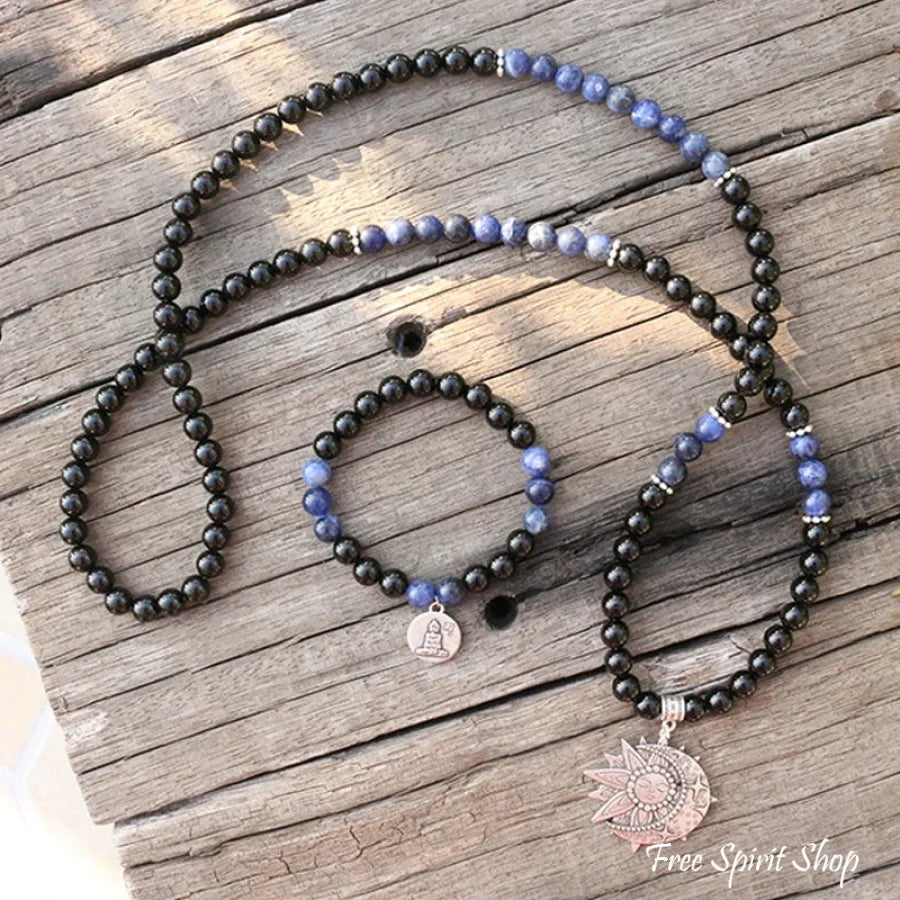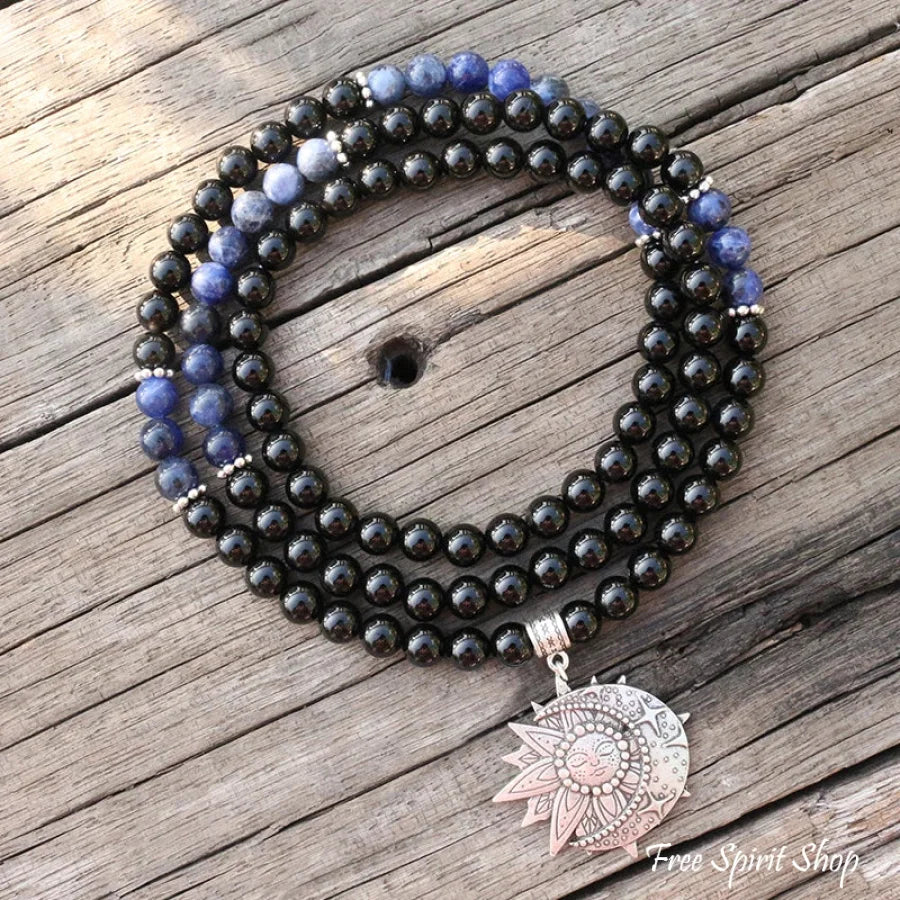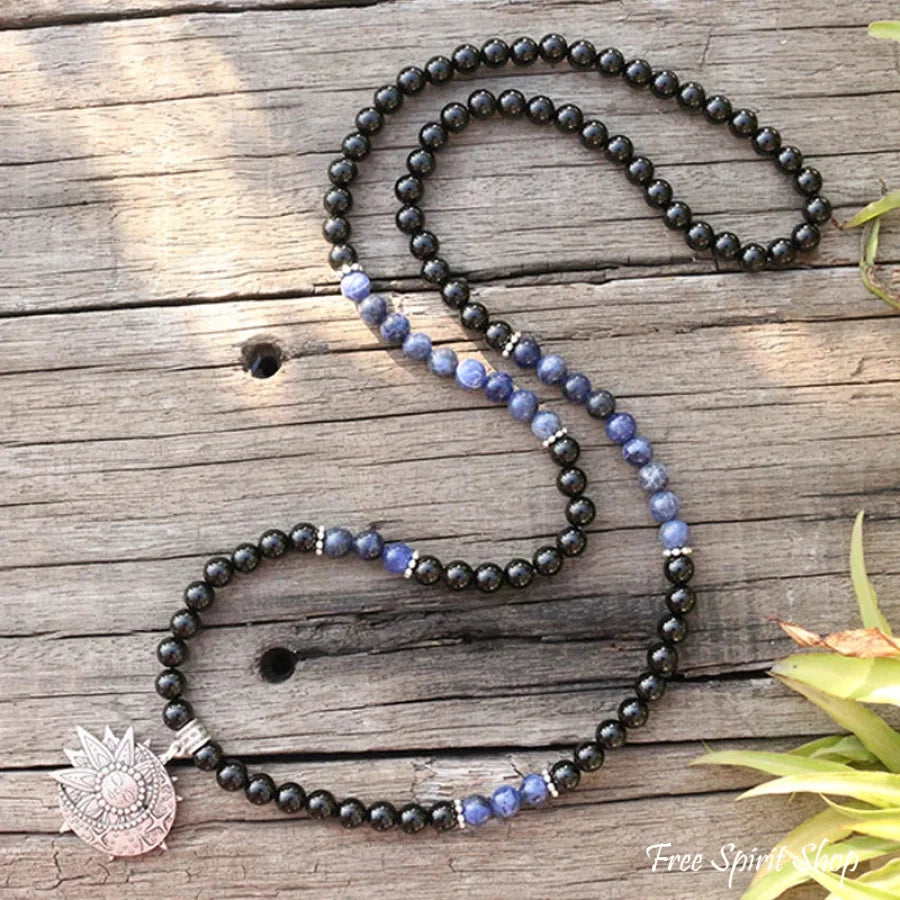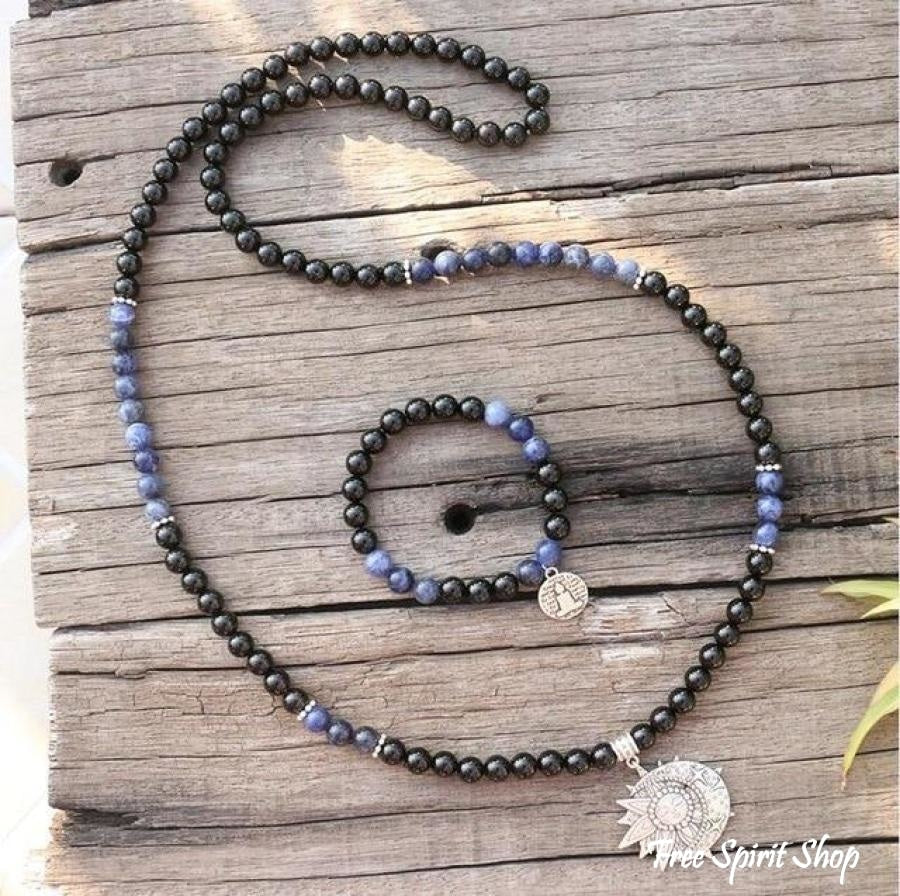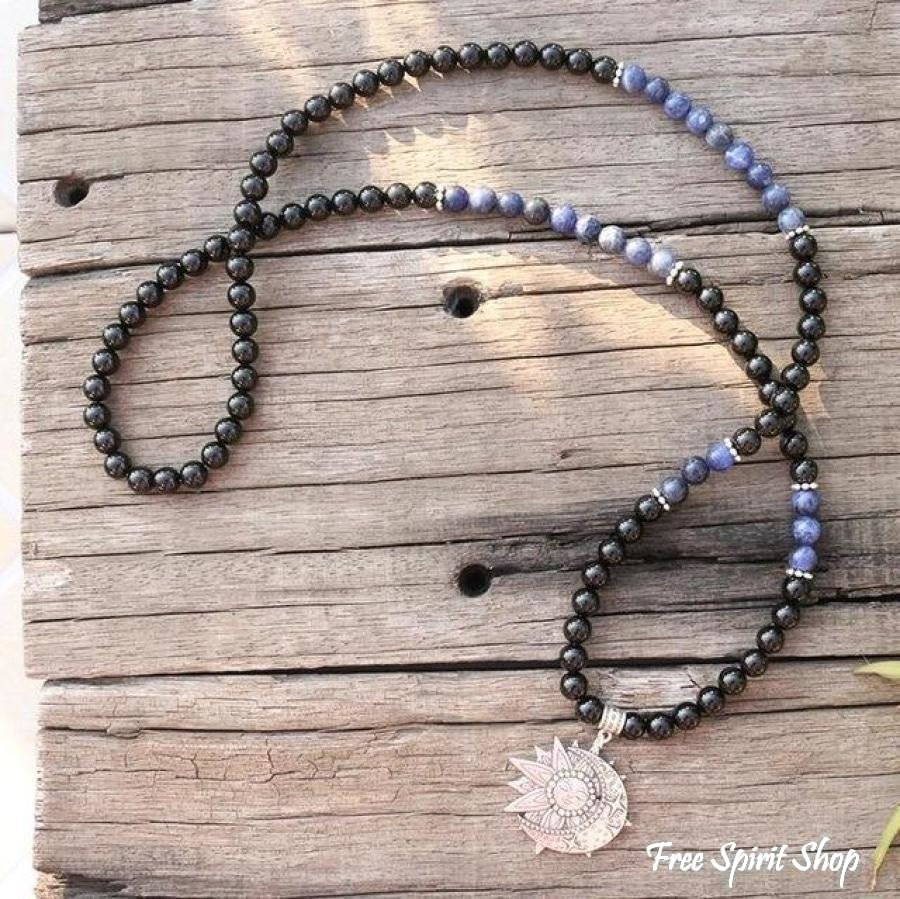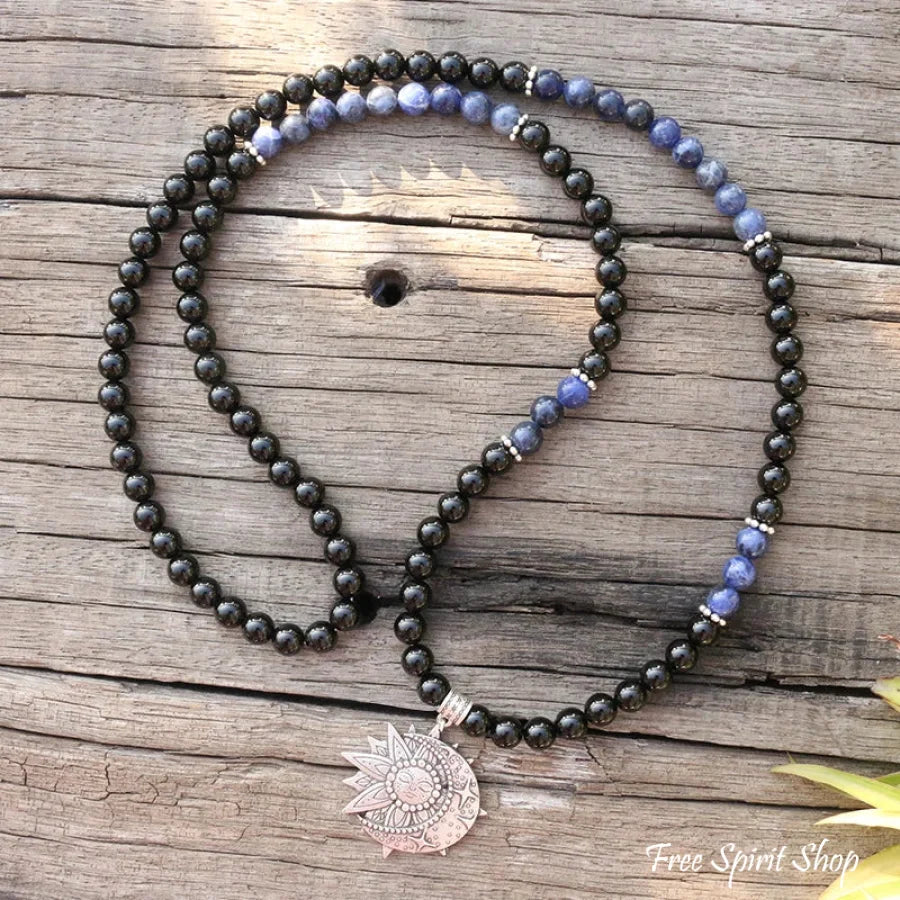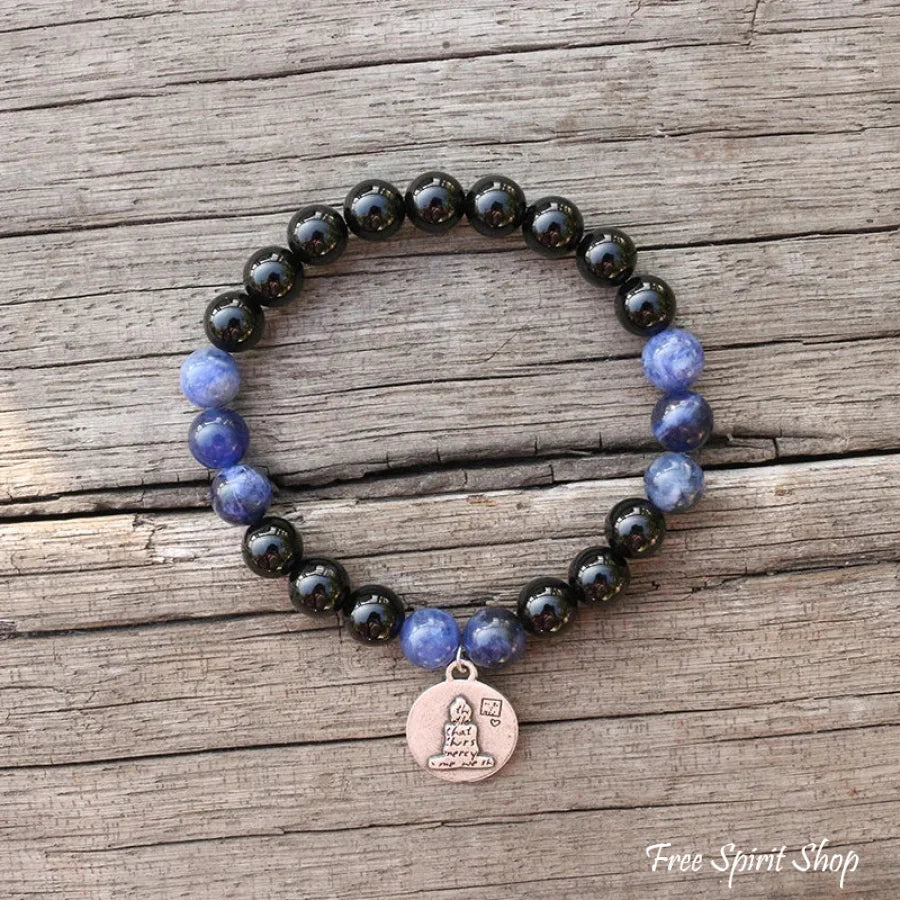 108 Natural Black Onyx & Sodalite Mala Beads With Sun & Moon Pendant
This splendid mala prayer bead necklace is carefully handmade with 108 natural Black Onyx and Sodalite gemstone beads. It features a stunning Moon & Sun pendant. Your mala can be worn as a necklace or used for meditation. The beads are 8 mm. Length is about 35 inches (90 cm).  
Black Onyx is a powerful protection stone that absorbs and transforms negative energy, and helps to prevent the drain of personal energy. Black Onyx aids the development of emotional and physical strength and stamina, especially when support is needed during times of stress, confusion or grief.
Sodalite encourages rational thought, objectivity, truth and intuition, along with verbalisation of feelings. Sodalite brings emotional balance and calms panic attacks. It enhances self-esteem, self-acceptance and self-trust. Sodalite balances the metabolism, boosts the immune system and overcomes calcium deficiencies.
Mala Prayer Beads are used for keeping count while reciting, chanting, or mentally repeating a mantra or the name or names of a deity. This sādhanā (practice) is known in Sanskrit as japa. Malas are typically made with 18, 27, 54 or 108 beads.