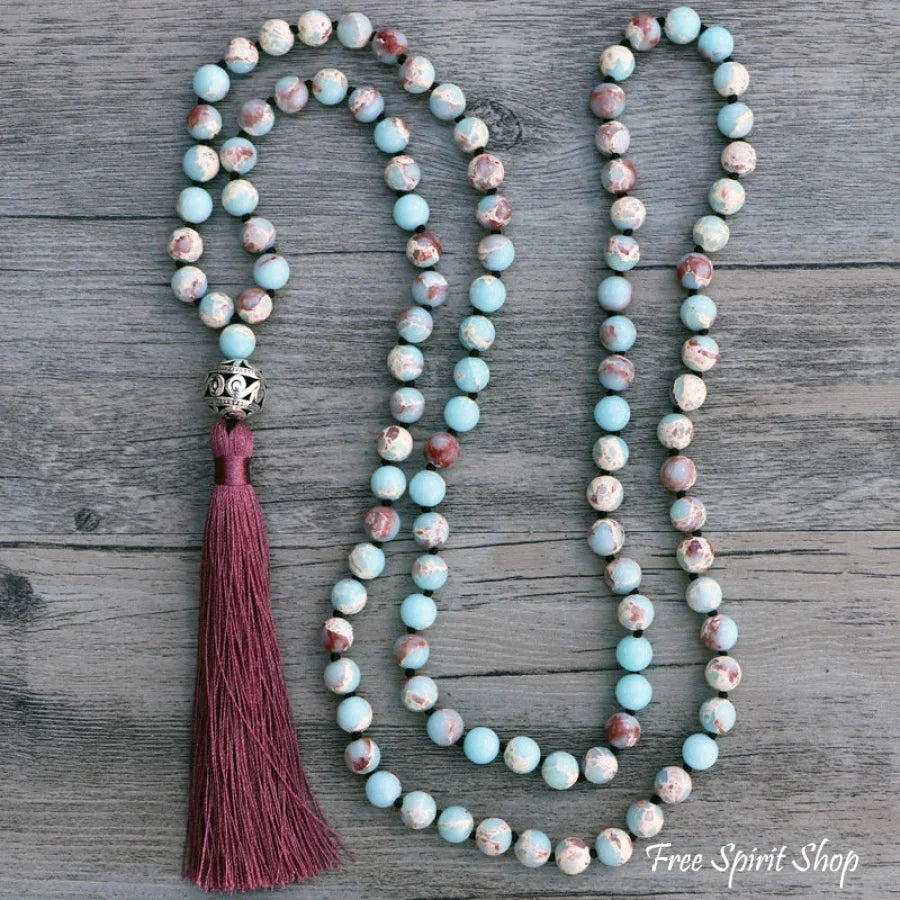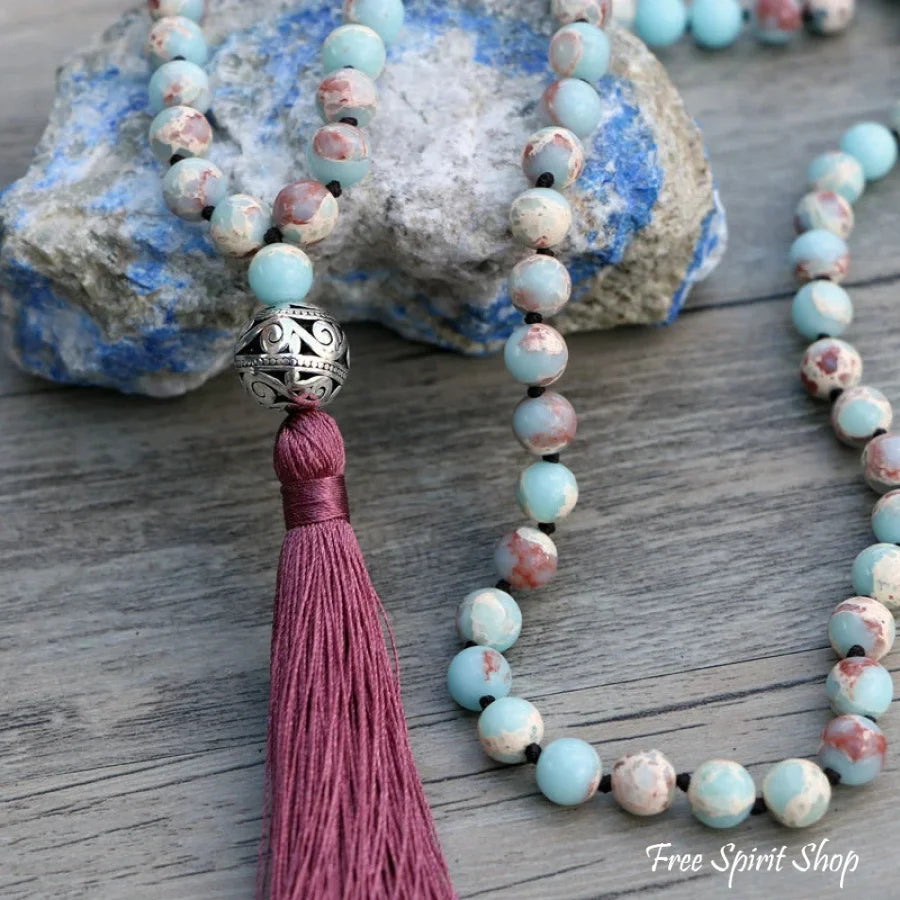 108 Natural Blue Shoushan Stone Bead Mala Prayer
This splendid Mala Prayer Beads is carefully handmade with 108 natural genuine Blue Shoushan Stone beads and a beautiful tassel. The Blue Shoushan Stone beads are 8 mm in size.  Your mala can be worn as a necklace or used for meditation and prayer. Length is about 49 inches (125 cm). Hand-knotted.
Mala Prayer Beads are used for keeping count while reciting, chanting, or mentally repeating a mantra or the name or names of a deity. This sādhanā (practice) is known in Sanskrit as japa. Malas are typically made with 18, 27, 54 or 108 beads.