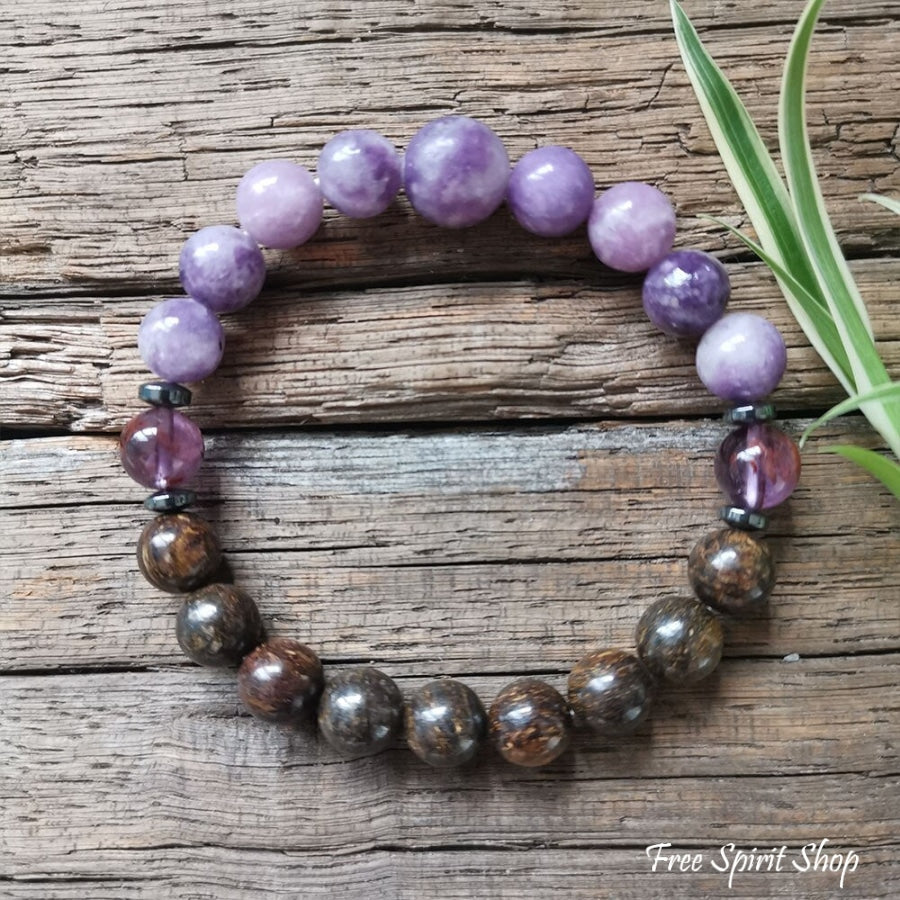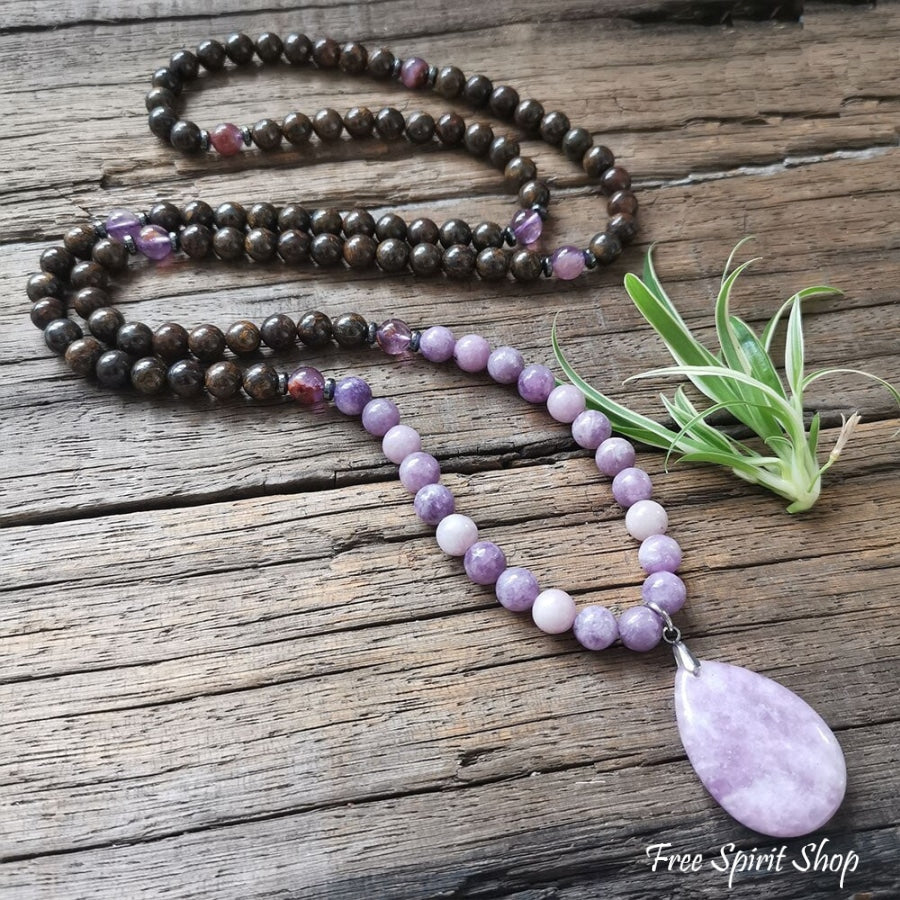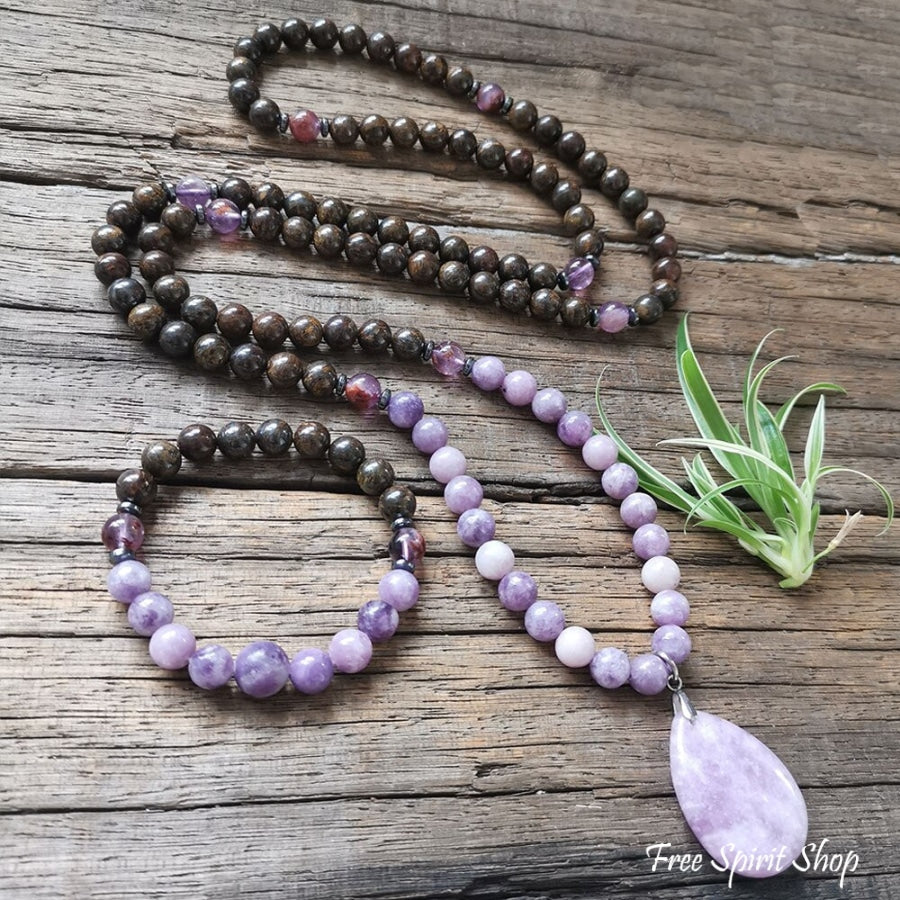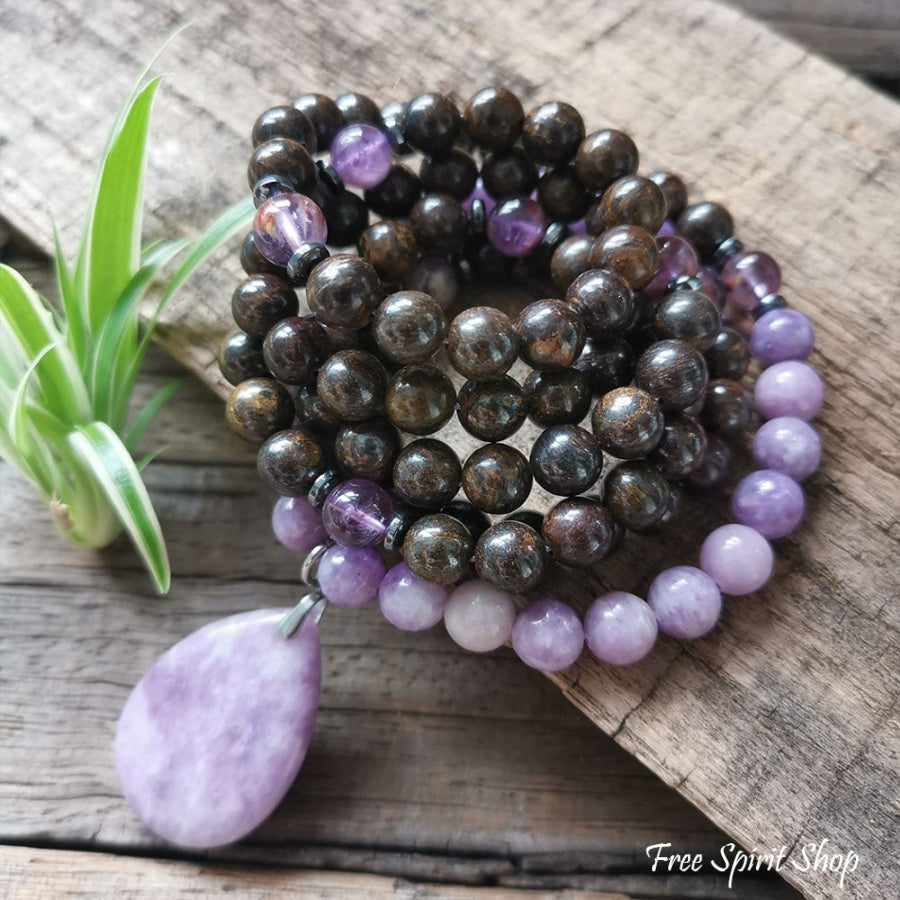 108 Natural Bronzite & Purple Lepidolite Mala Bead Necklace
This splendid mala bead necklace is carefully handmade with 108 natural Bronzite, Lepidolite and Amethyst gemstone beads. Your mala can be worn as a necklace or used for meditation. The bead size is 8 mm. The length of the necklace is about 35 inches (91 cm). Bracelet length is about 18 cm. Make your selection between the necklace, bracelet or necklace & bracelet set.
The Bronzite crystal healing properties are very protective and grounding, the key elements to restoring harmony, the beautiful balance between mind, body, and soul. A protective warrior stone, the Bronzite crystal meaning is associated with boosting self-confidence and infusing the spirit with the courage to follow through on actions. When it comes to life's biggest challenges, the Bronzite crystal gives you the courage and self-confidence to take the ups and downs of life in stride. 
Lepidolite dissipates negativity and insists on being used for the highest good. Lepidolite is an excellent stress relief stone that will help you if you are feeling anxious, stressed or depressed. 
Smokey quartz offers protection from negative energies, enhances grounding, promotes emotional stability, and aids in releasing stress and anxiety. It fosters clarity, balance, and positive energy in one's life.