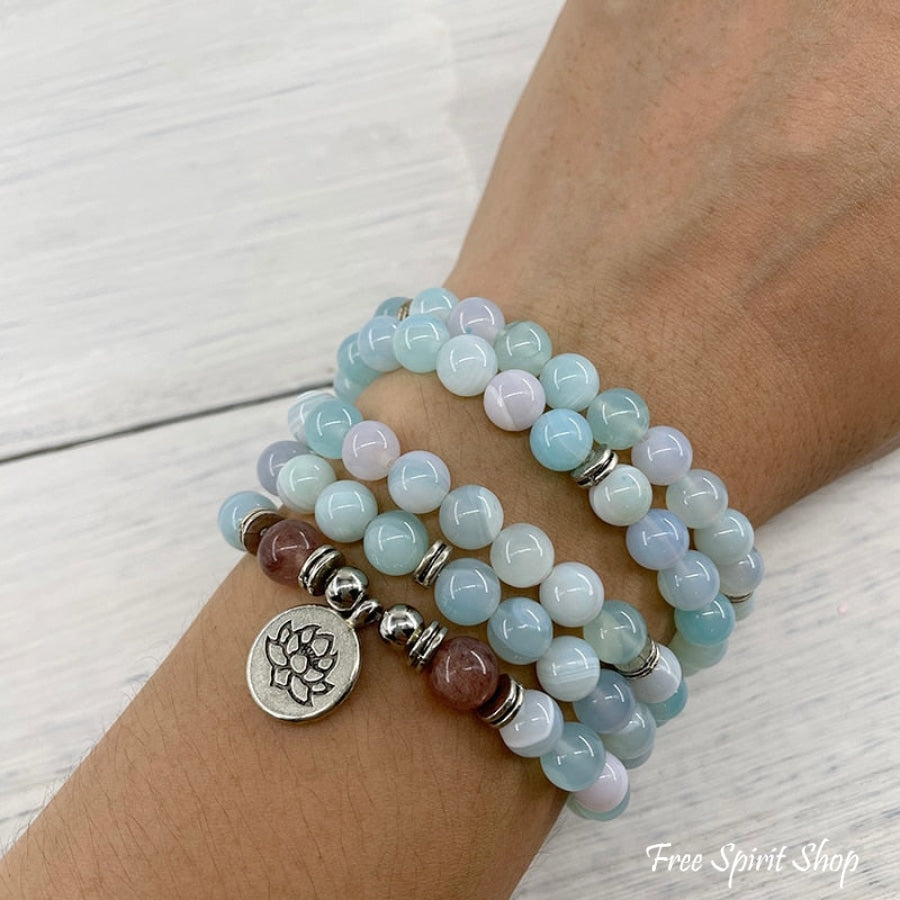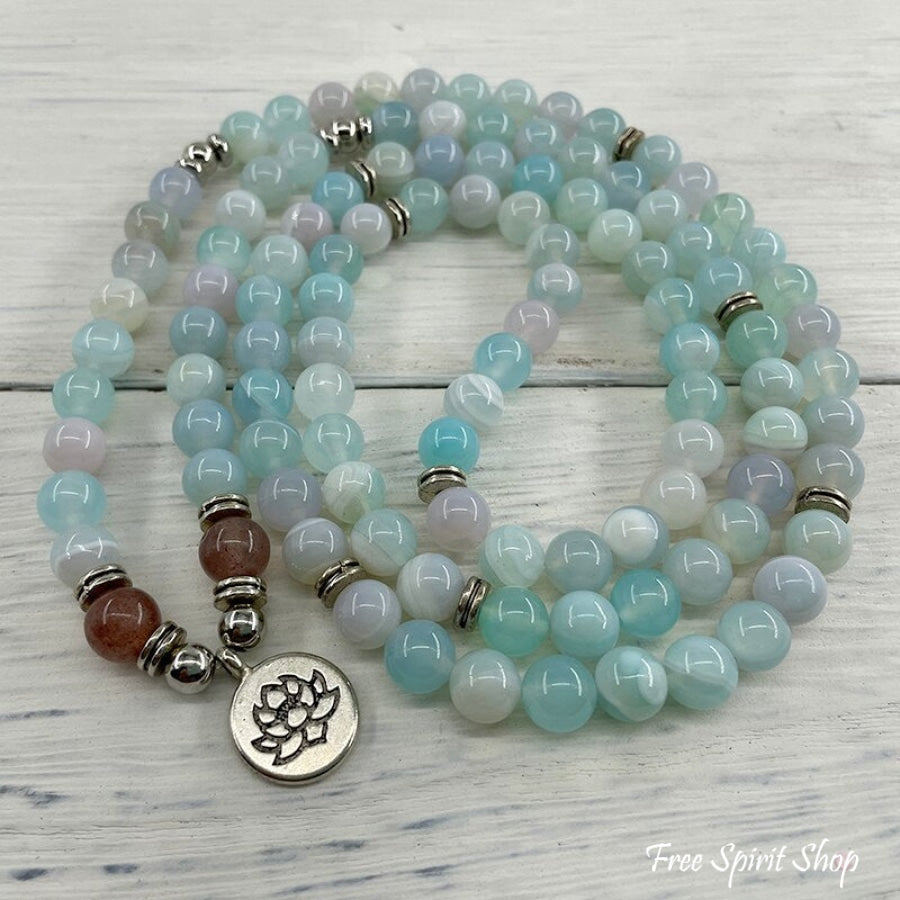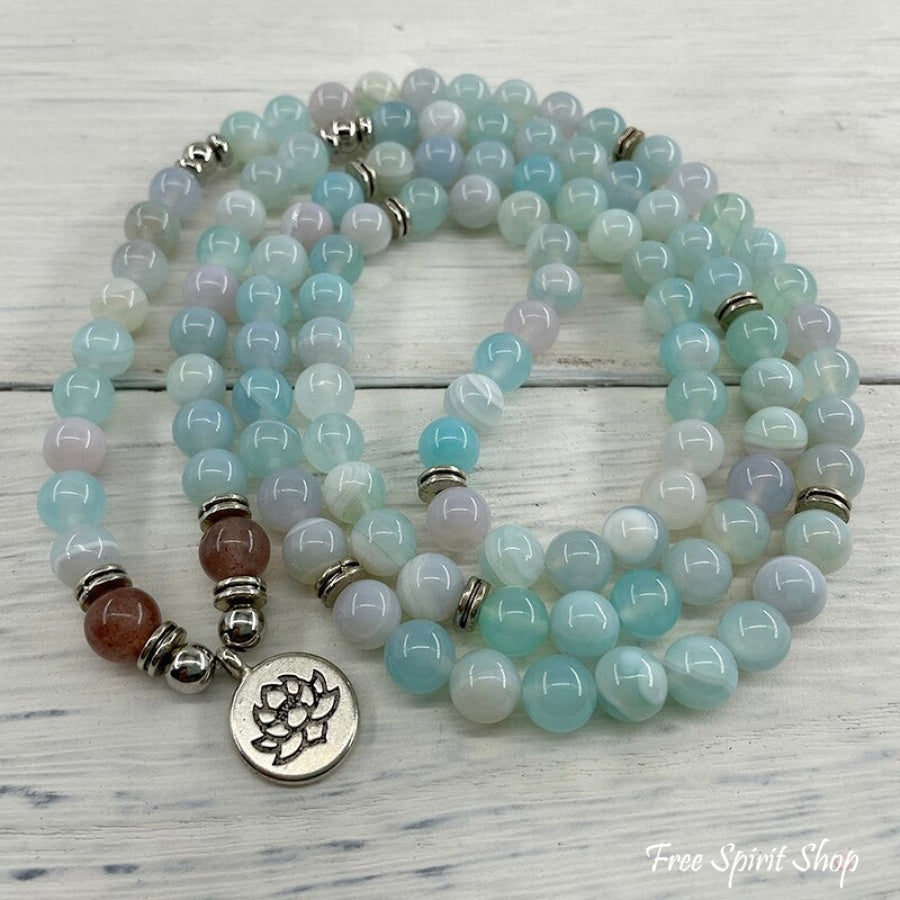 108 Natural Candy Agate & Strawberry Quartz Mala Bead Bracelet
This splendid mala bead bracelet is carefully handmade with 108 natural Candy Agate and Strawberry Quartz beads. It can be worn as a bracelet, necklace or used for meditation. Length is about 23.6 inches (60 cm), mounted on elastic, 8 mm bead size. Three charms to pick from! Choose your favorite in the drop-down menu above.
Agate is an excellent stone for rebalancing and harmonising body, mind and spirit. It cleanses and stabilises the aura, eliminating and transforming negativity. Agate enhances mental function, improving concentration, perception and analytical abilities. It soothes and calms, healing inner anger or tension and creates a sense of security and safety.
Malas are used for keeping count while reciting, chanting, or mentally repeating a mantra or the name or names of a deity. This sādhanā (practice) is known in Sanskrit as japa. Malas are typically made with 18, 27, 54 or 108 beads.