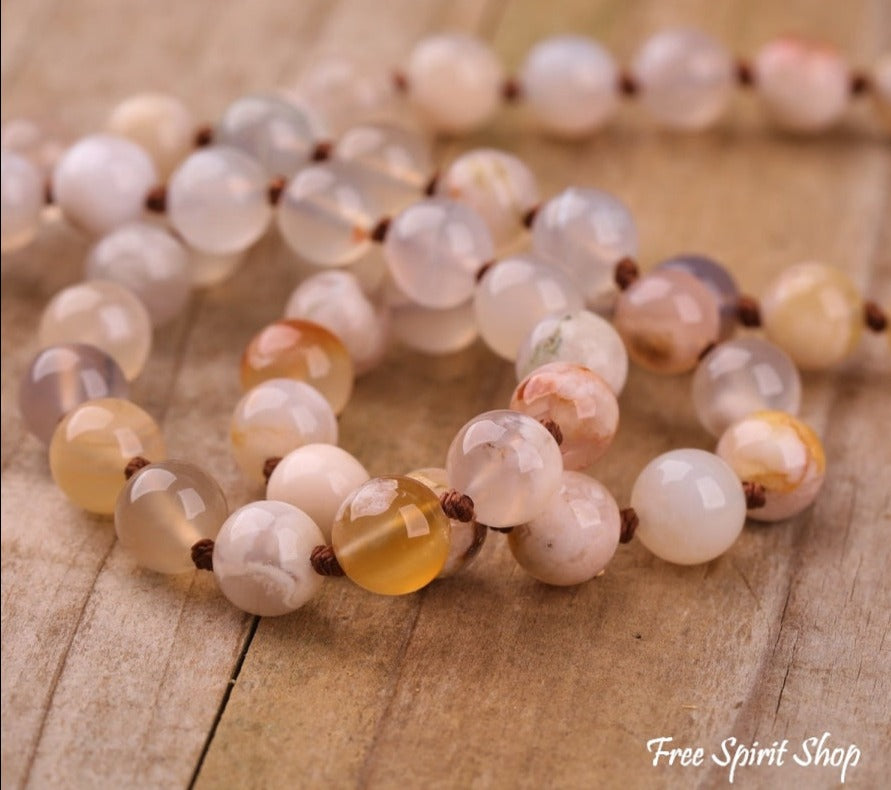 108 Natural Cherry Blossom Agate Gemstone Mala Bead Necklace
This splendid beaded necklace is carefully handmade with natural Cherry Blossom Agate stone beads. It features a beautiful Cherry Blossom wandpoint pendant. The necklace is hand-knotted and can also be used for meditation. Three options available: 32 inches, 40 inches and 108 beads.
Gorgeous Cherry Blossom Agate is a new type of plume agate from Japan. The plume-like inclusions look like fully bloomed cherry blossoms. These unique stones get their beautiful patterns from mica, which is a commonly found silicate mineral known for its shiny, light-reflecting surface.
Since gemstones are natural materials, stone colours and shape may vary slightly from the pictures, making this beautiful handmade item one of a kind, just like you!