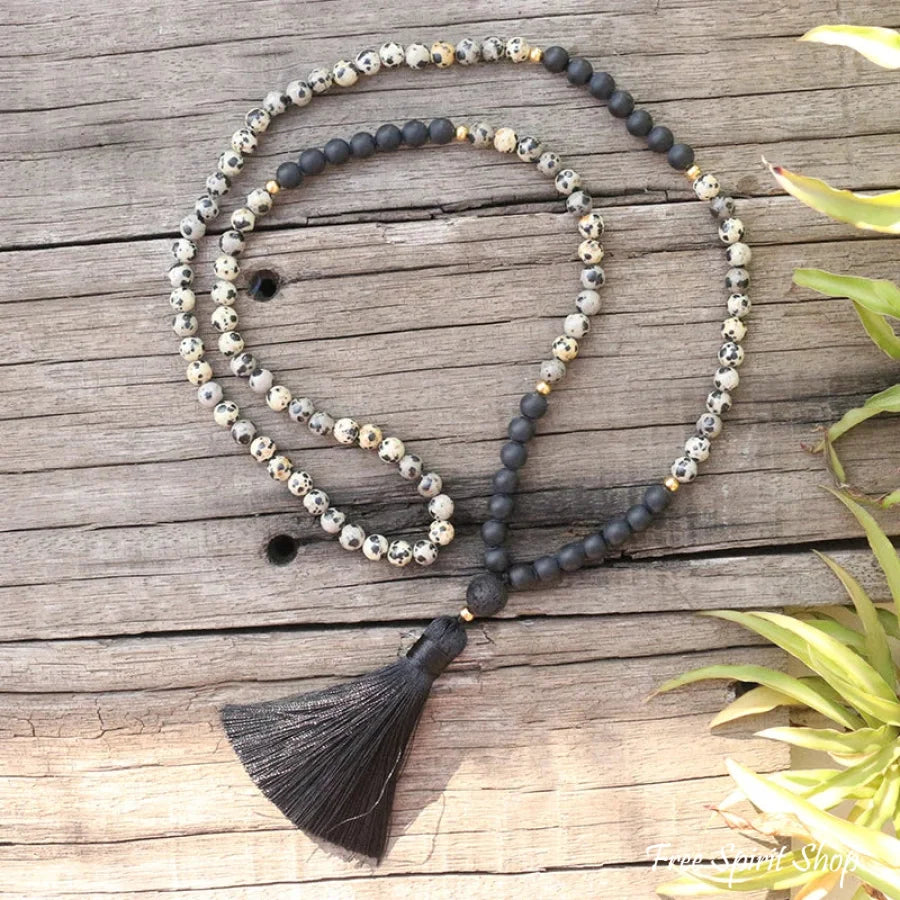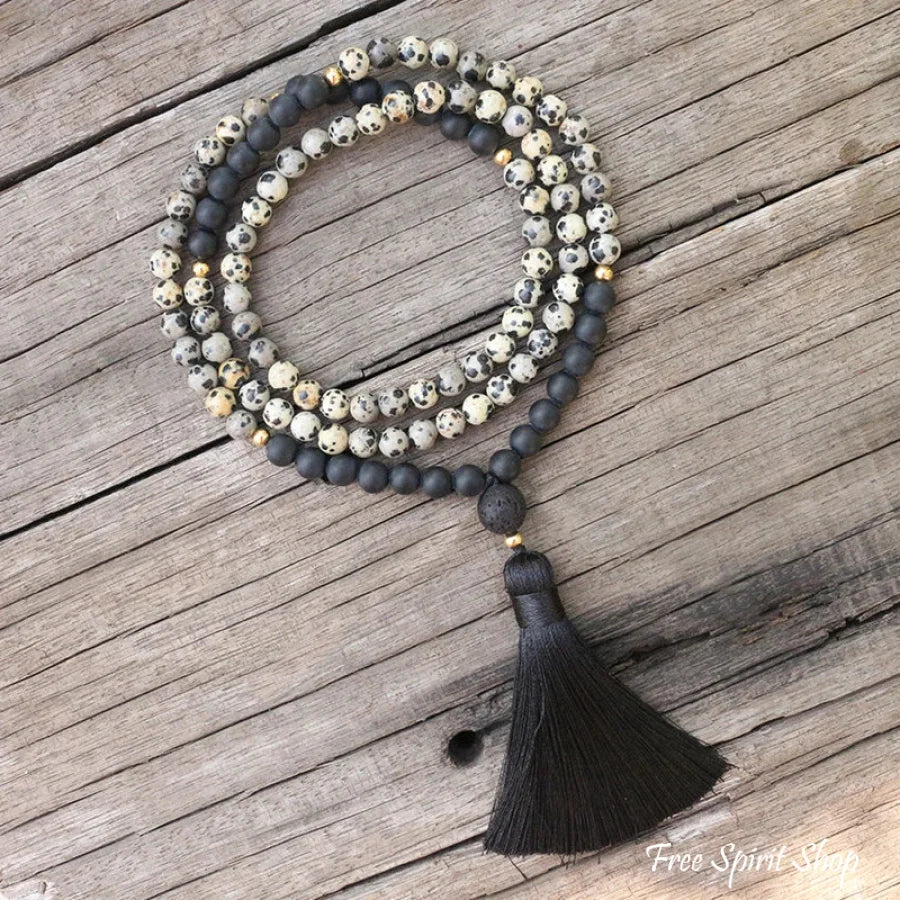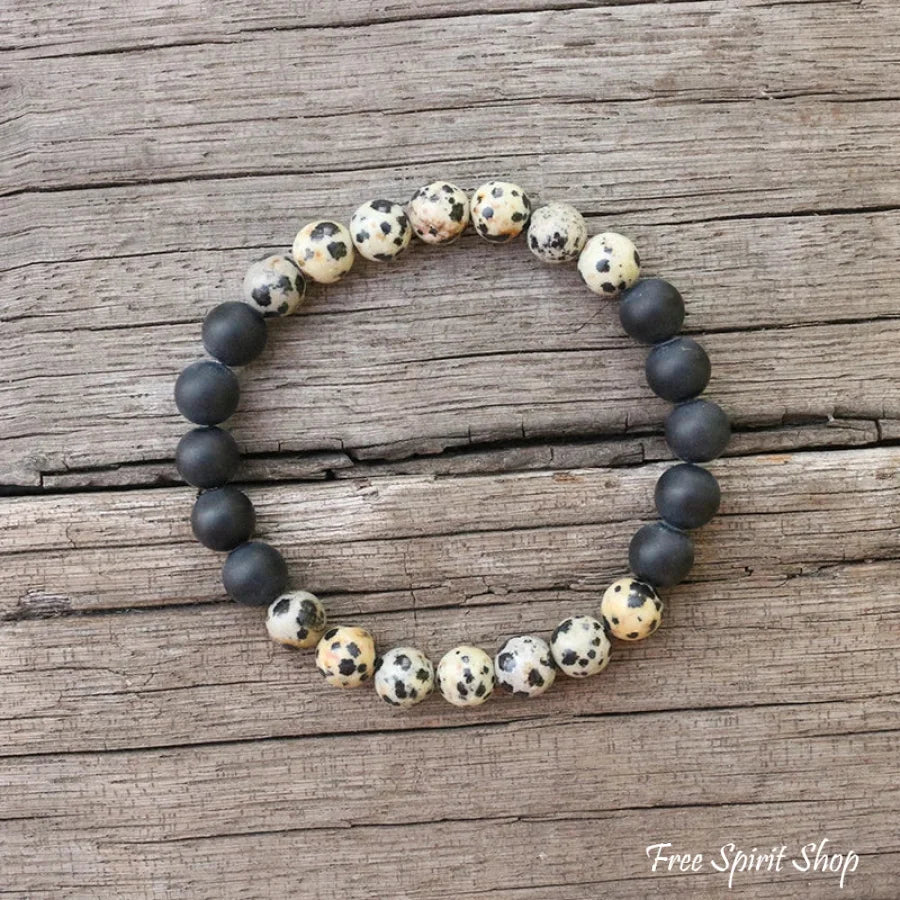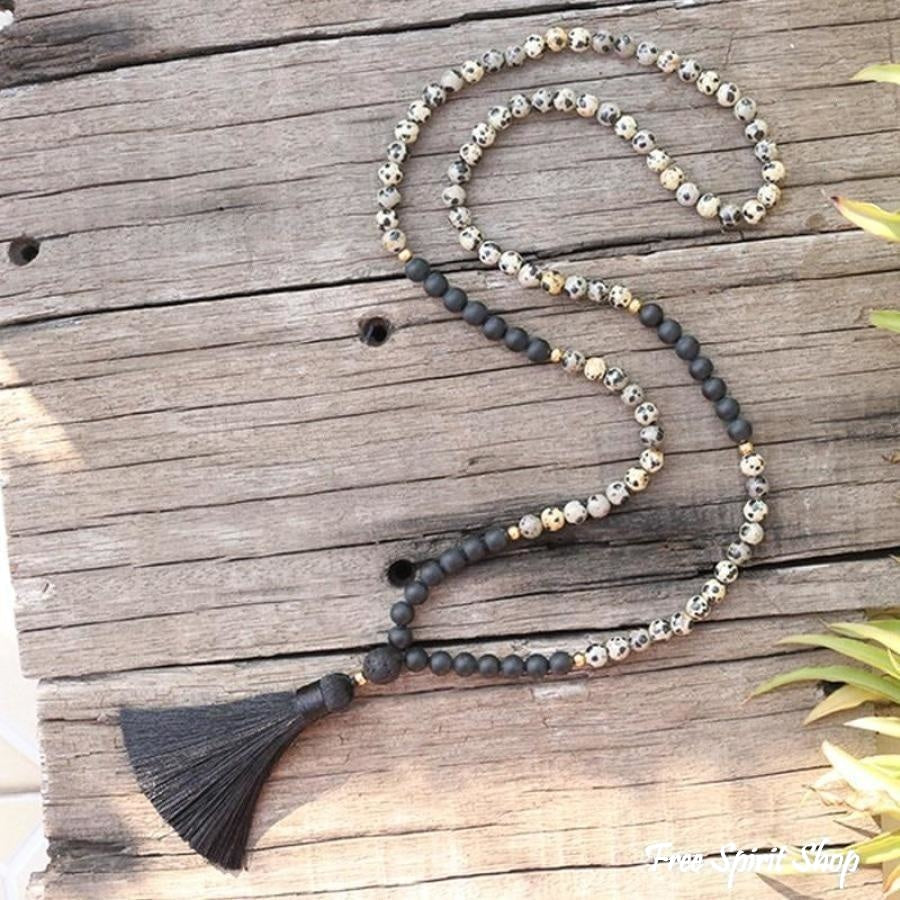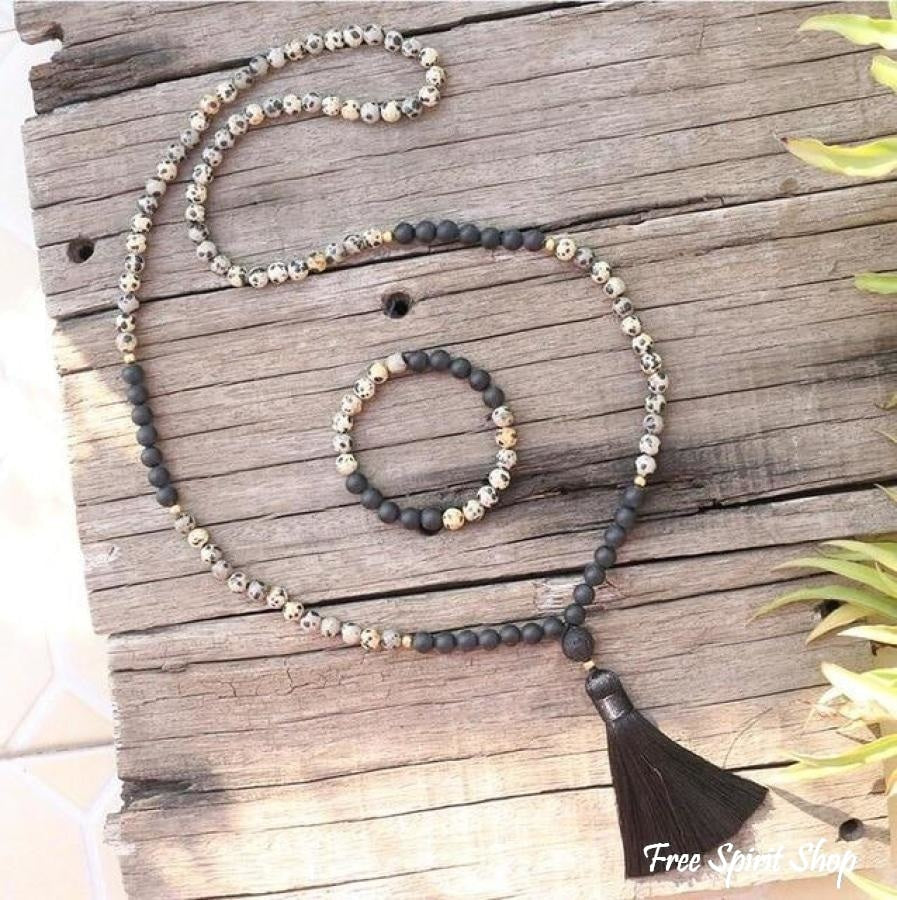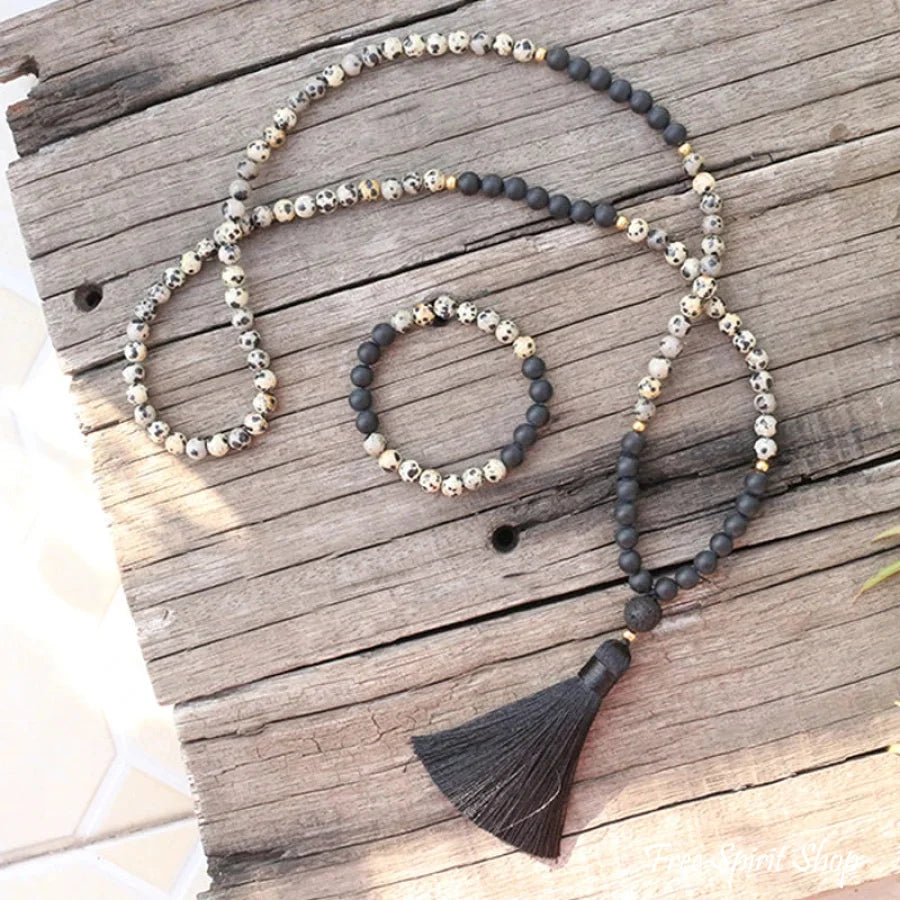 108 Natural Dalmatian Jasper Black Onyx & Lava Stone Mala Beads / Bracelet
This splendid mala prayer bead necklace / bracelet is carefully handmade with 108 natural Dalmatian Jasper, Lava stones and Black Onyx gemstone beads. Your mala can be worn as a necklace or used for meditation. The beads are 8 mm. Length is about 35 inches (91 cm). Bracelet length is about 18.5 cm. Make your selection between the necklace, bracelet or necklace & bracelet set using the drop-down menu above. 
Since lava is known for its grounding qualities, it's wonderful for calming the emotions. In fact, the quality of fire springs from the ground, so in terms of healing gems, this lends itself to a calming- but intense- energy. Because it comes from raw energy, it's considered to be a stone of rebirth and shedding unneeded layers of emotional attachment. Lava stones are also fantastic for stabilizing and grounding the root chakra. 
The Dalmatian Stone appeals to the child within us all, fortifying the spirit and encouraging a sense of playfulness. It is particularly beneficial for those who are overly analytical, returning some of the intellectual carefulness back into the physical joy of simply being. It has a grounding energy, supportive of family and loyalty, and has a calming influence for children and animals.
Black Onyx is a powerful protection stone that absorbs and transforms negative energy, and helps to prevent the drain of personal energy. Black Onyx aids the development of emotional and physical strength and stamina, especially when support is needed during times of stress, confusion or grief.
Malas are used for keeping count while reciting, chanting, or mentally repeating a mantra or the name or names of a deity. This sādhanā (practice) is known in Sanskrit as japa. Malas are typically made with 18, 27, 54 or 108 beads.