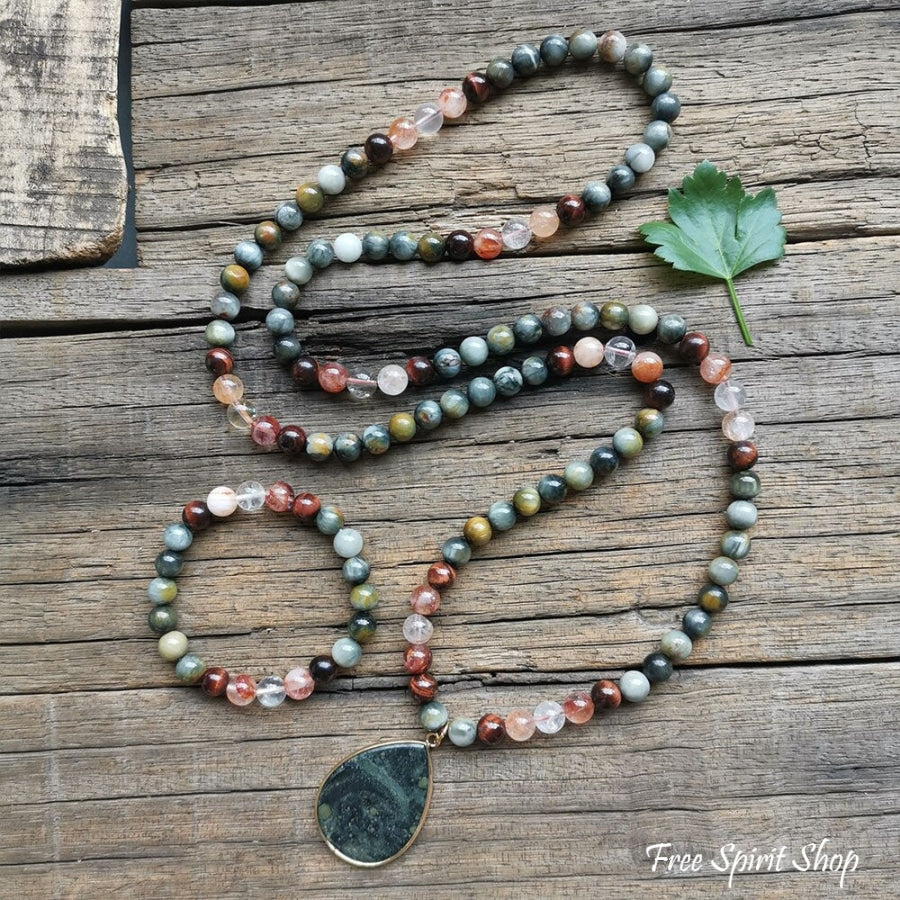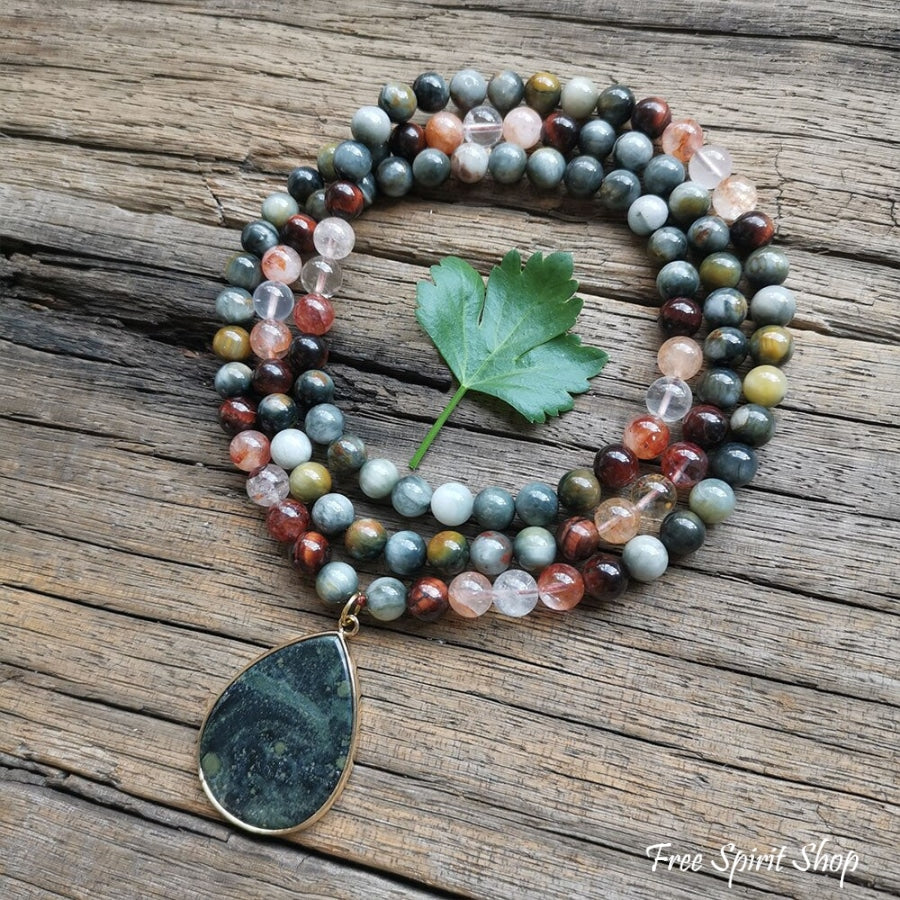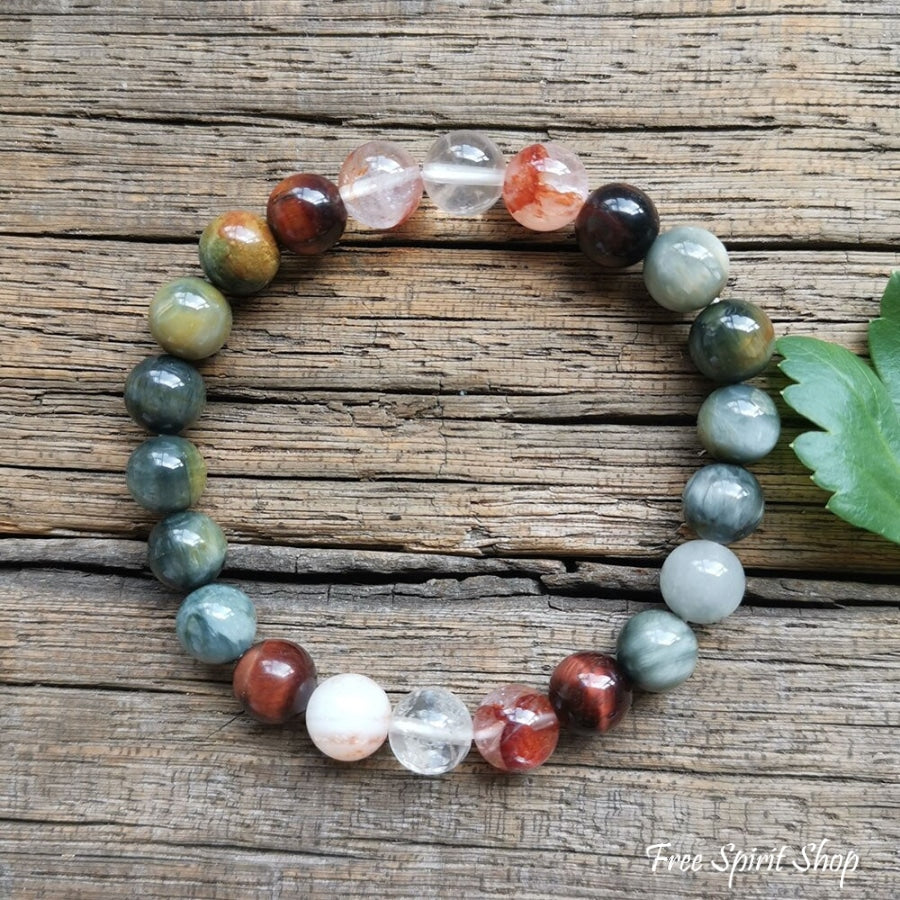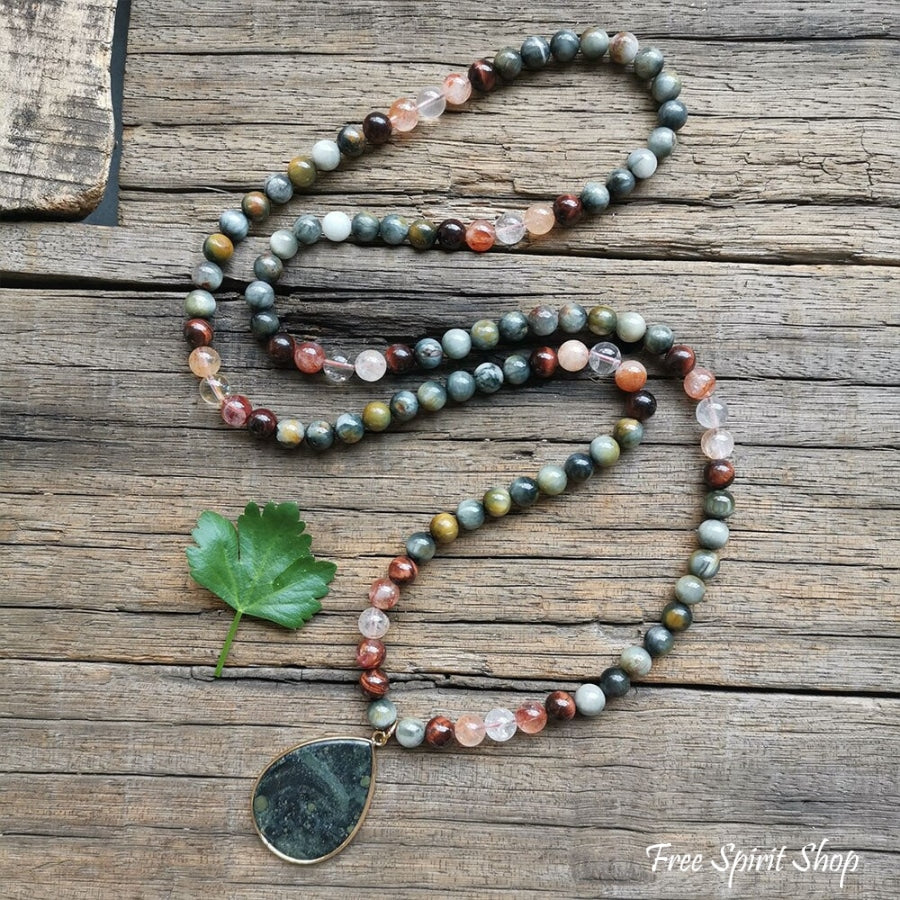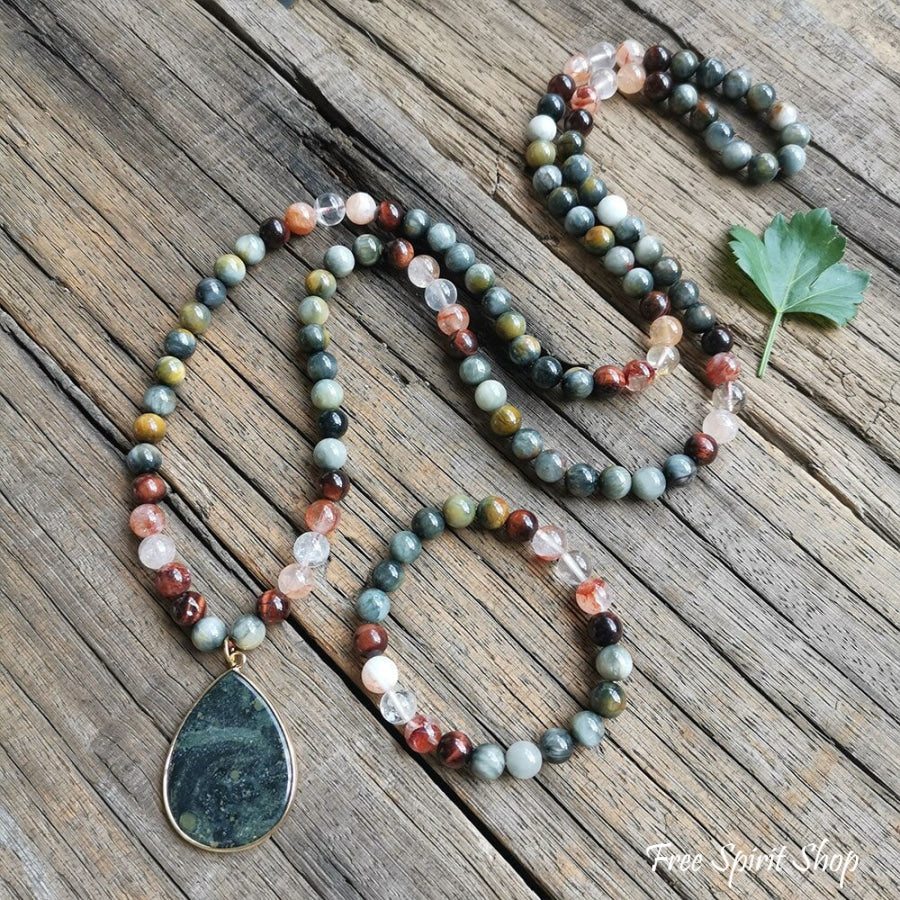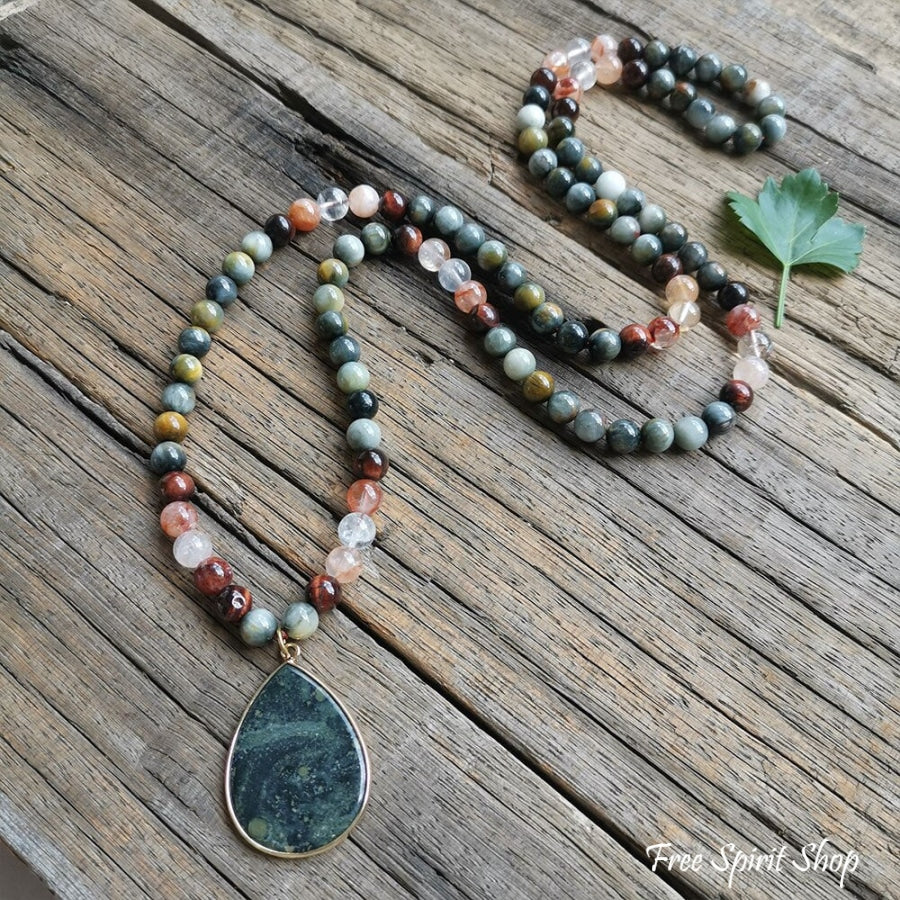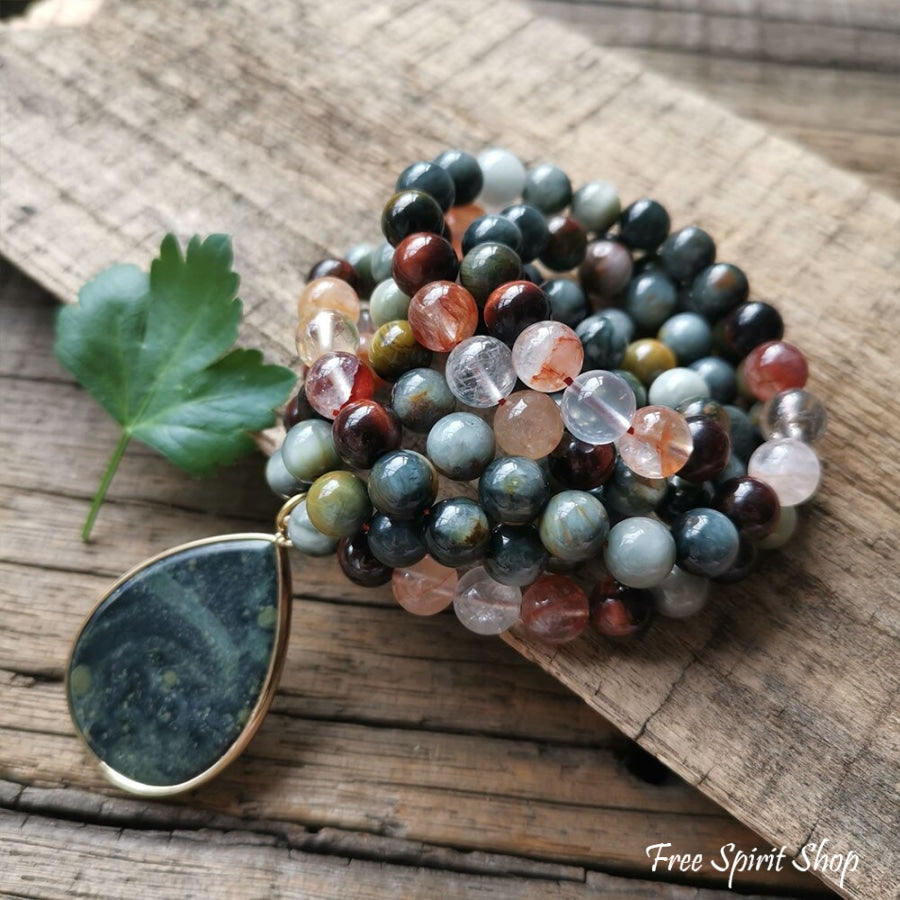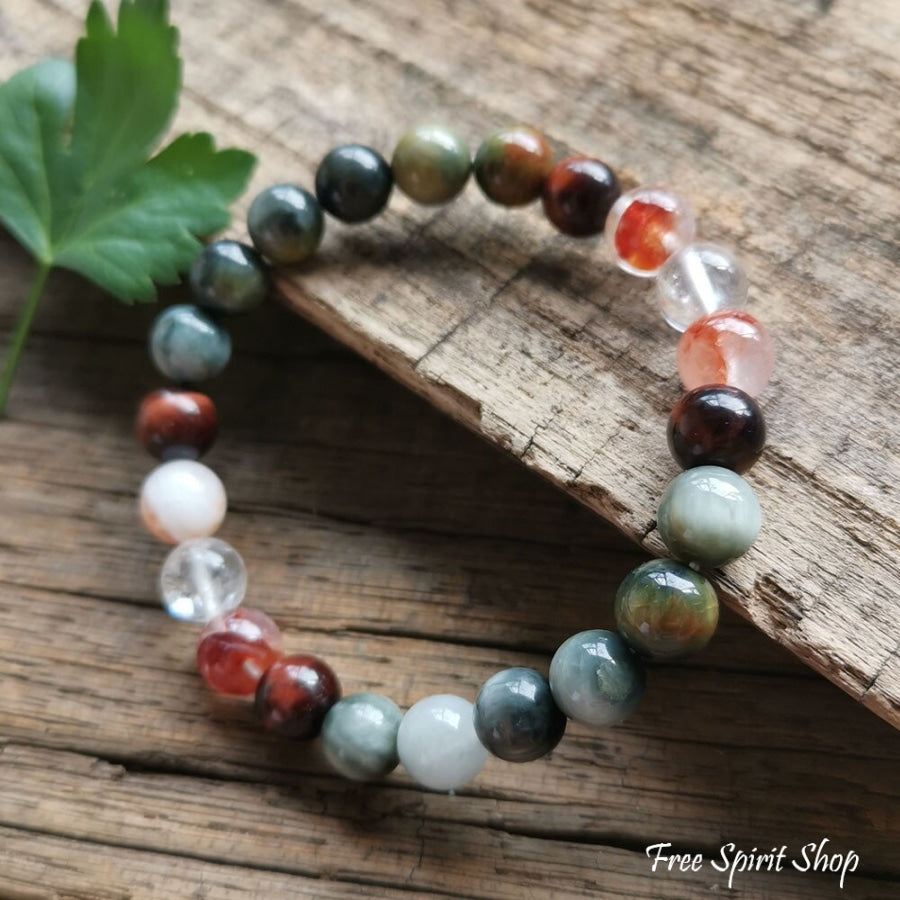 108 Natural Eagle Eye Tiger Eye & Red Quartz Mala Bead Necklace / Bracelet
This splendid 108 mala bead necklace is carefully handmade with natural red Tiger Eye, Eagle Eye Stone and Red Quartz cystal beads. Your mala can be worn as a necklace or used for meditation. The beads are 8 mm. Length is about 35.4 inches (90 cm).
Matching bracelet available as well. Size is about 18 cm. Choose between the bracelet, the necklace or the necklace and bracelet set in the drop-down menu above.
Tigers Eye is a powerful stone that aids harmony and balance, and helps you to release fear and anxiety. It stimulates taking action, and helps you to make decisions with discernment and understanding, and unclouded by your emotions. Traditionally it was carried as an amulet against curses or ill-wishing, and is known to give you courage, self confidence and strength of will. It enhances creativity and is one of the stones that aid kundalini awakening and balances the brain. 
Quartz crystals are known as "master healing crystals," crystals that can be used to heal any condition that they are needed for. Because of their unique power to take on the energy of any situation, quartz crystals are one of the single most beneficial stones that you can introduce into your life for purposes of healing. Quartz crystals are said to stimulate the immune system and help with physical energy and resiliency in the face of sickness.
Eagle Eye is believed to enhance one's focus, clarity, and intuition. Its unique shimmering chatoyant effect resembles the eye of a vigilant eagle, symbolizing heightened awareness and perception. Eagle Eye Stone is often associated with protection, helping to ward off negative energies and promote a sense of inner strength and confidence. It is also thought to aid in decision-making by sharpening one's analytical thinking and encouraging a balanced perspective.