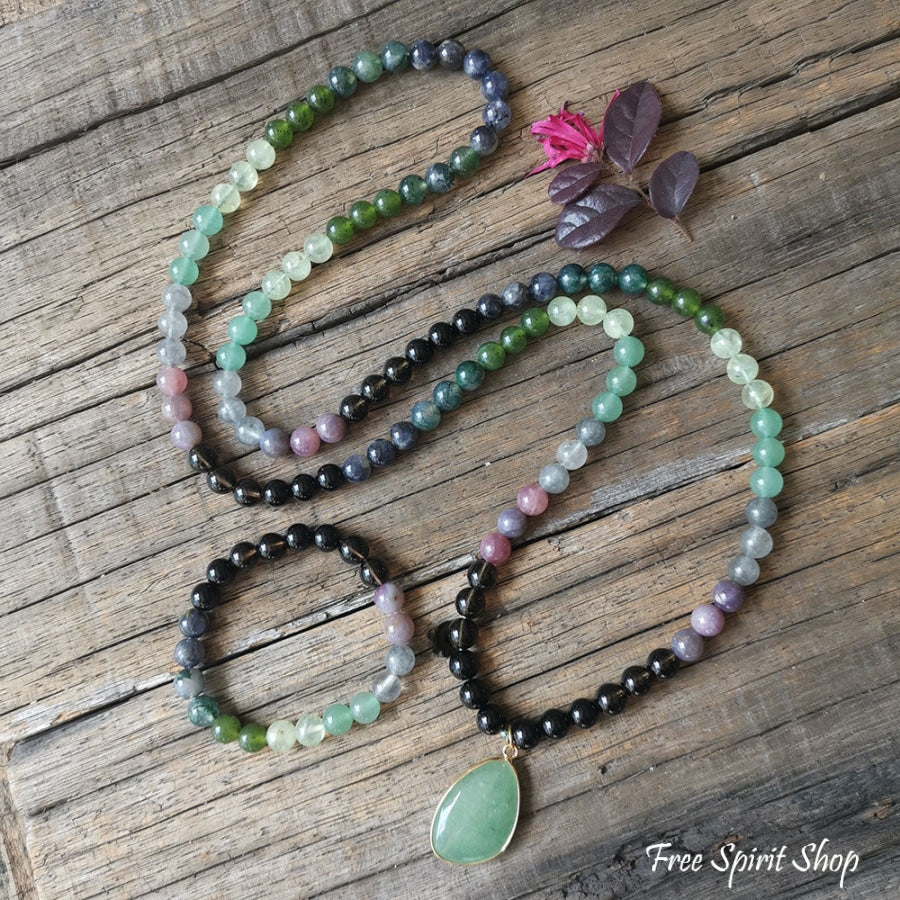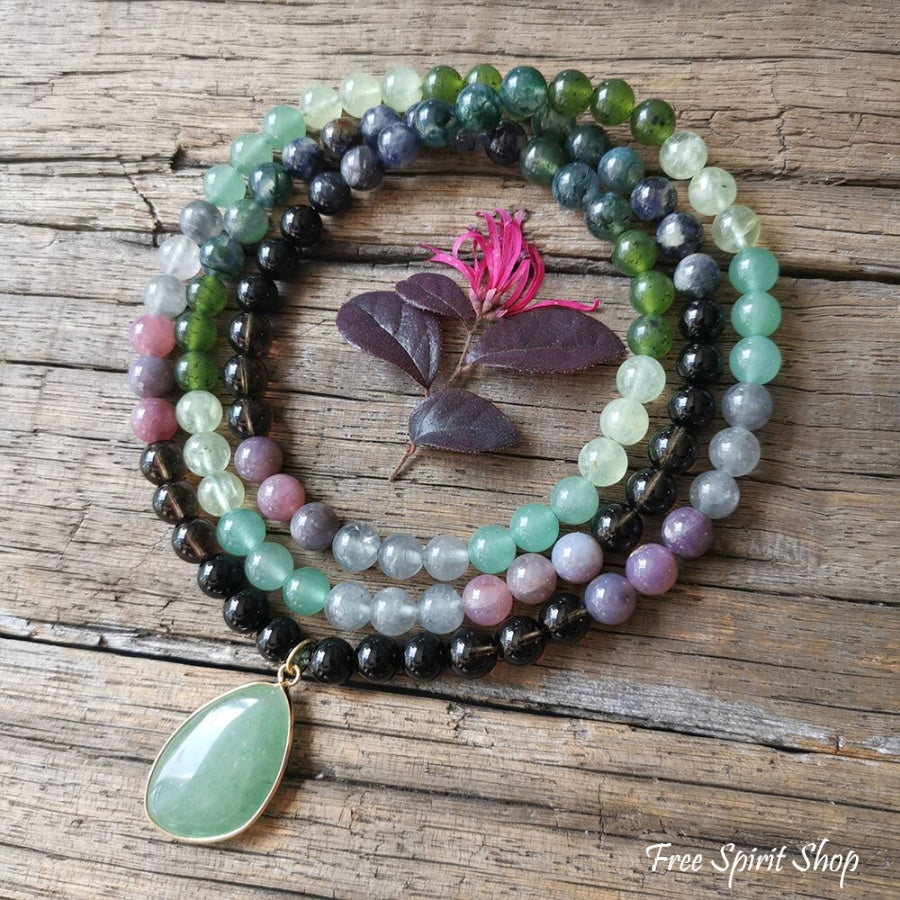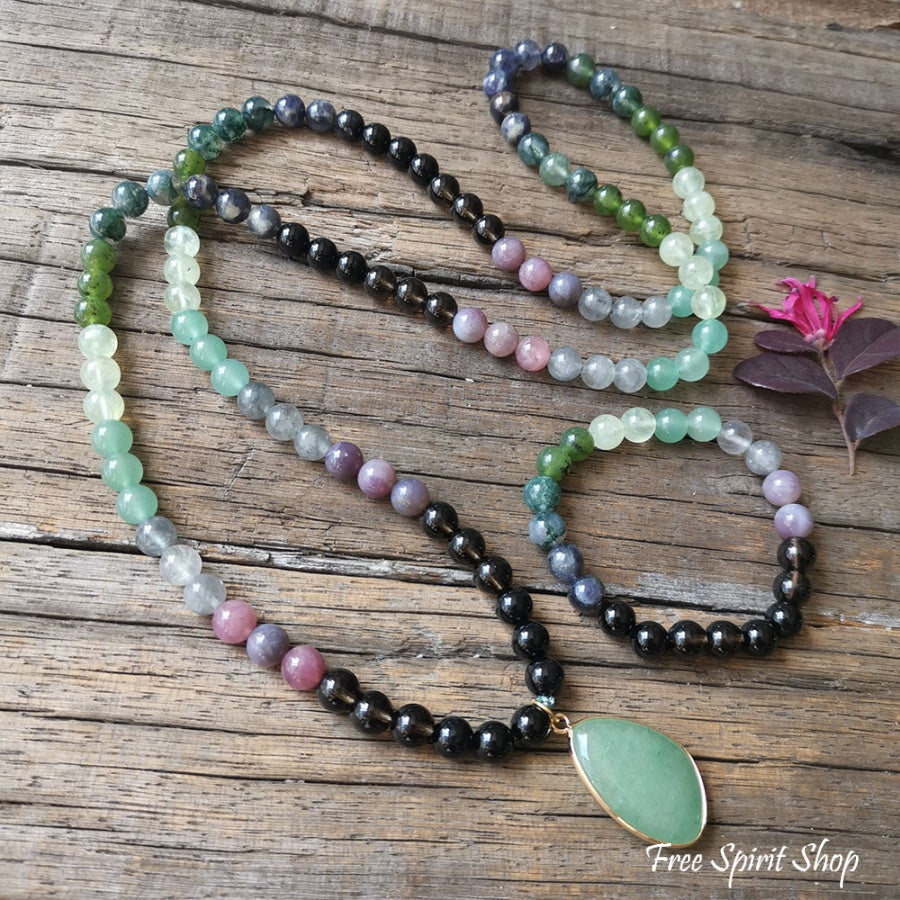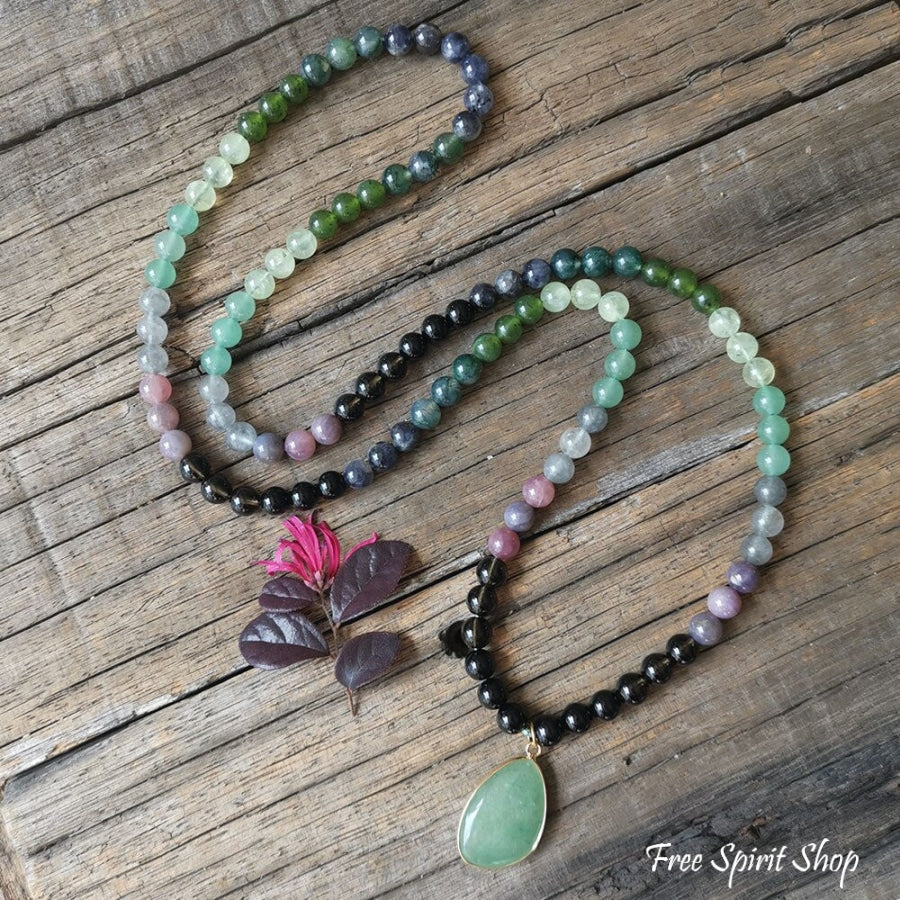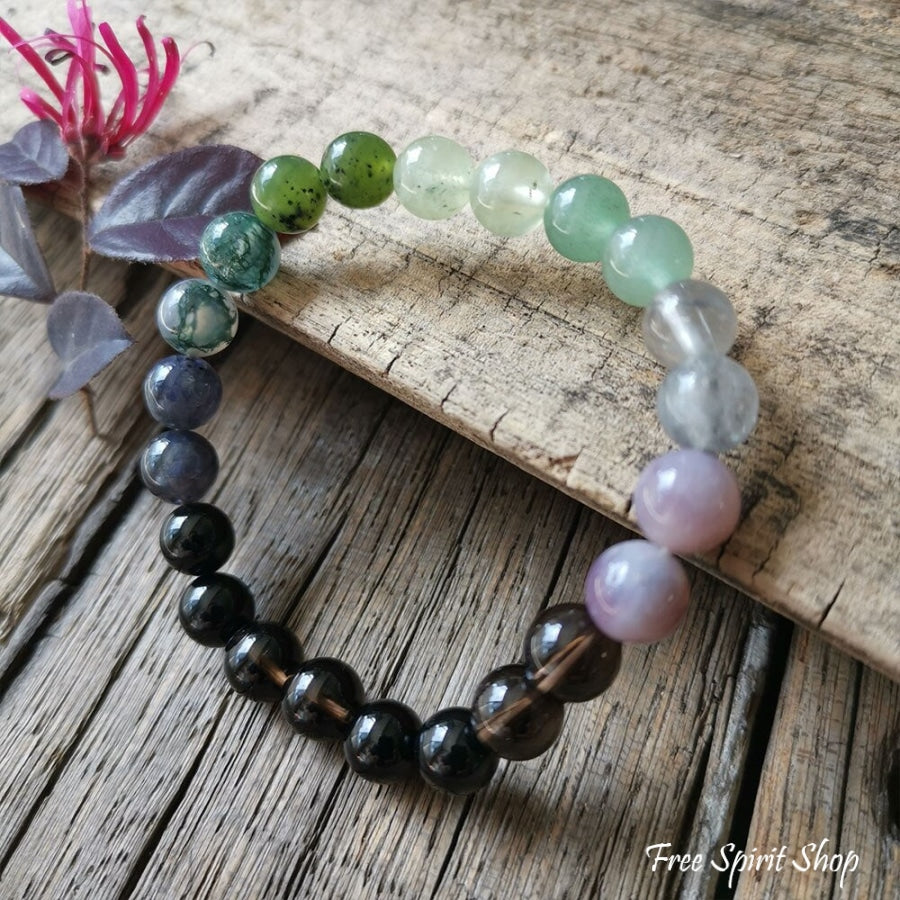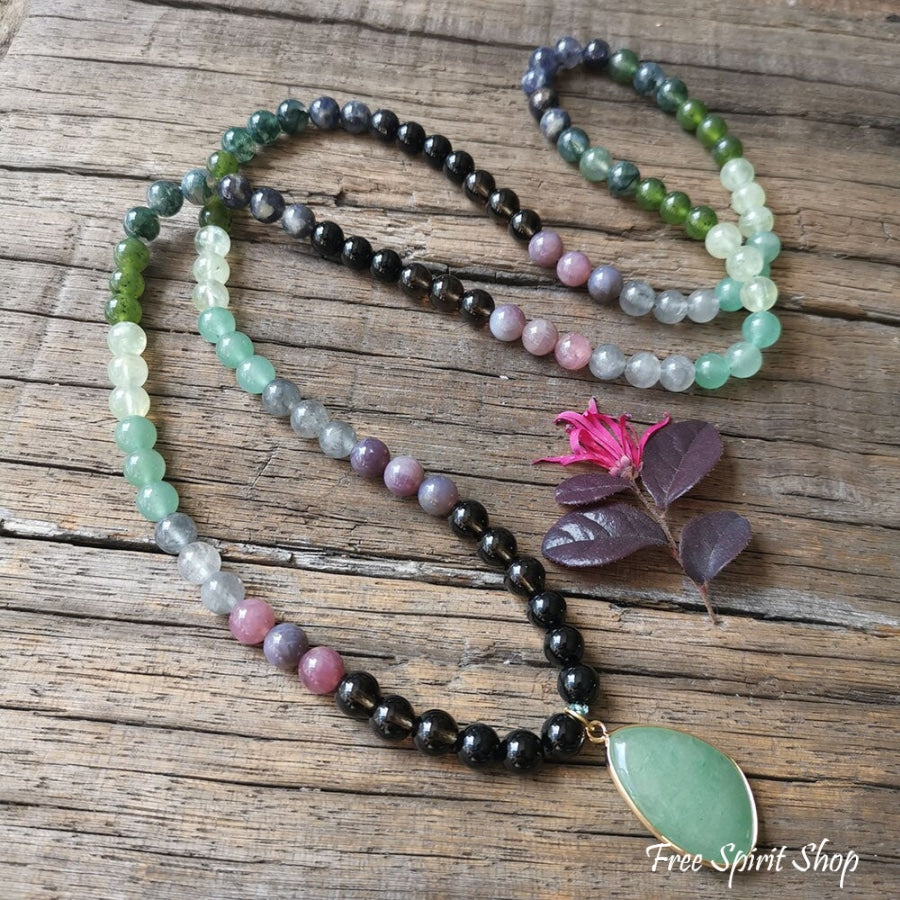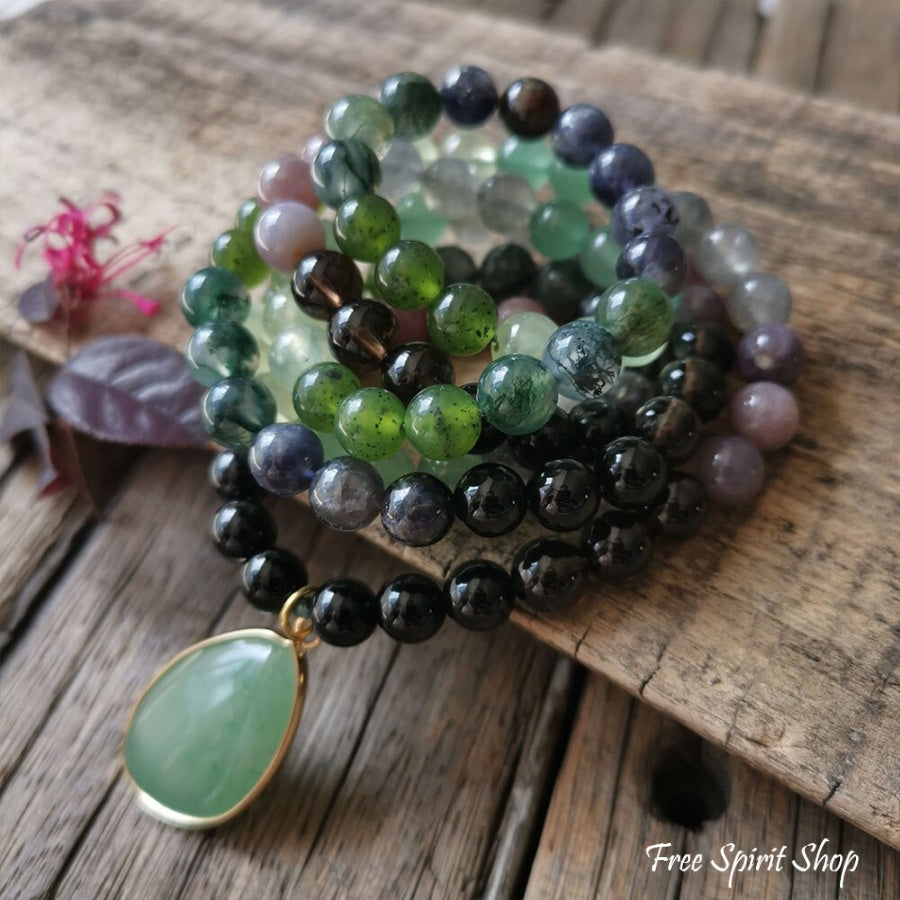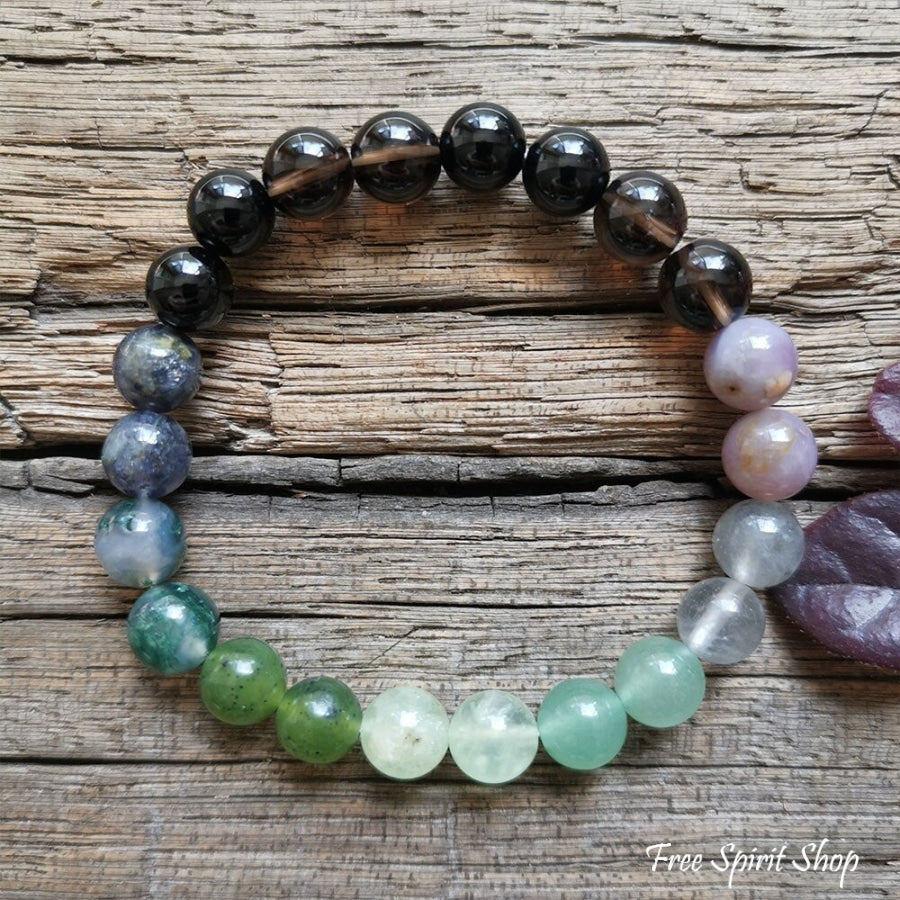 108 Natural Green Aventurine Smokey Quartz & Lepidolite Mala Bead Necklace
This splendid mala bead necklace is carefully handmade with 108 natural Green Aventurine, Lepidolite and Smokey Quartz gemstone beads. It features a beautiful Green Aventurine pendant. Your mala can be worn as a necklace or used for meditation. The beads are 8 mm. Length is about 35 inches (91 cm). Bracelet length is about 18.5 cm. Make your selection between the bracelet, the necklace or the set in the dropdown menu above.
Aventurine helps calm and relax fiery emotions, allowing one to be less affected by external influences and to be more in control and at peace within oneself. It provides better focus and concentration, and lends the courage needed to take an honest look at how one's thoughts and actions have affected their current reality, and how best to move forward in improving or continuing those patterns. The Metaphysical power of Aventurine will activate  and cleanse the throat and third eye chakra. This is the reason meditating with it allows us to connect with our inner self and recognize our own psychic abilities.
Lepidolite dissipates negativity and insists on being used for the highest good. Lepidolite is an excellent stress relief stone that will help you if you are feeling anxious, stressed or depressed. 
Smokey quartz offers protection from negative energies, enhances grounding, promotes emotional stability, and aids in releasing stress and anxiety. It fosters clarity, balance, and positive energy in one's life.