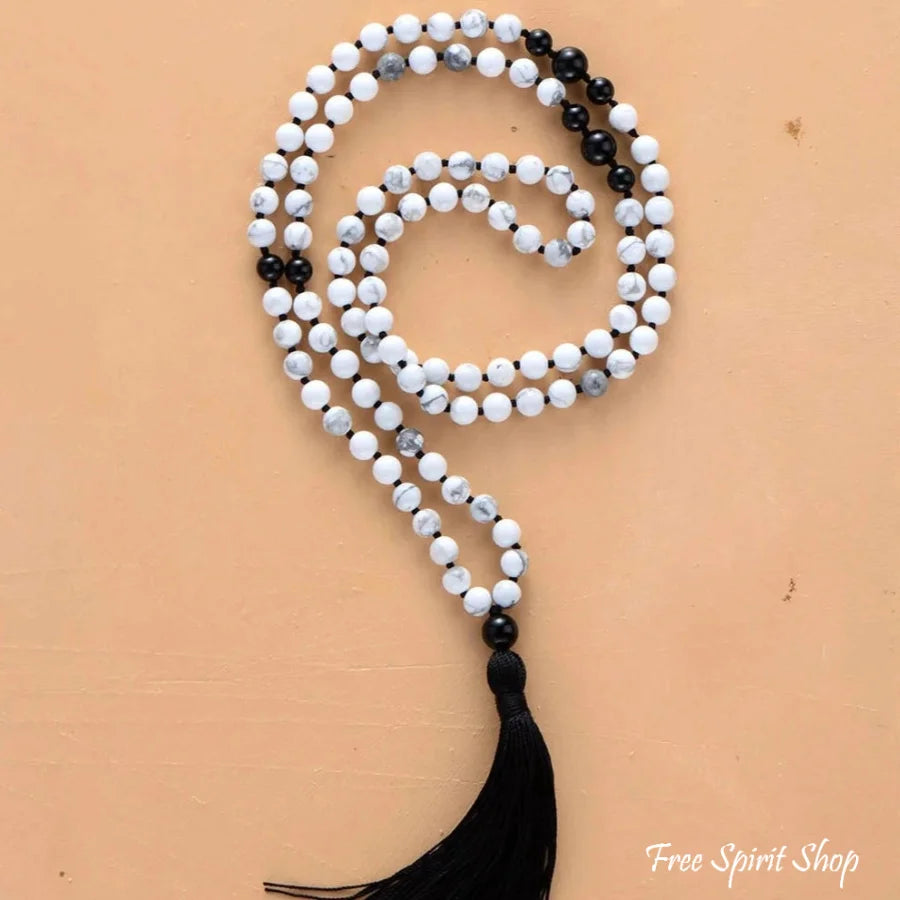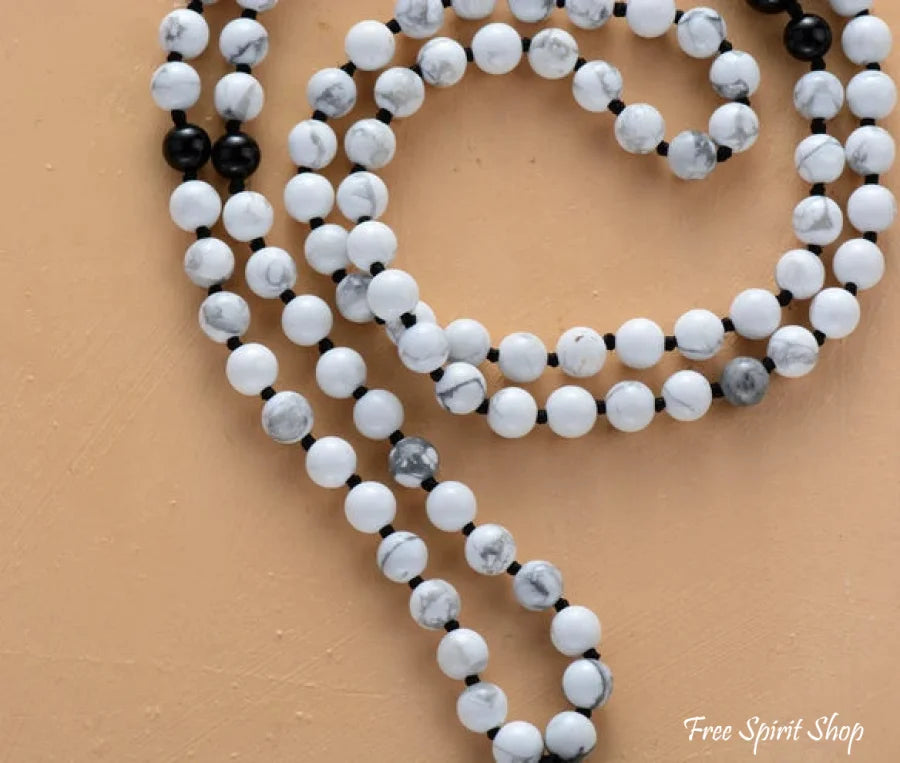 108 Natural Howlite & Black Onyx Mala Beads Prayer Necklace
Howlite will help you get rid of your stress and anxiety because Howlite is a powerful calming stone. Wear it and you will immediately feel a sense of inner peace.
This splendid Mala Prayer Beads is carefully handmade with 108 natural genuine Howlite and Black Onyx Stone beads as well as a beautiful black tassel. Your mala can be worn as a necklace or used for meditation and prayer. Hand Knotted.
Howlite is predominantly a calming stone. It will aid in sleeping, calming the overactive mind, eases insomnia and stress relief. Physically, it calms the whole body and releases muscle tension. It eliminates pain brought about by stress. This stone will also work in giving you the strength to let go of unhealthy attachments and old emotional pains. It can help you process your emotions so that they can give you peace, happiness, and contentment in all aspects of your life. Howlite is a wonder stone that can effectively calm your upset or harried state of mind. It can soften or remove your anger, your aggressiveness, and your being unreasonable.
Black Onyx is a powerful protection stone that absorbs and transforms negative energy, and helps to prevent the drain of personal energy. Black Onyx aids the development of emotional and physical strength and stamina, especially when support is needed during times of stress, confusion or grief.
Mala Prayer Beads are used for keeping count while reciting, chanting, or mentally repeating a mantra or the name or names of a deity. This sādhanā (practice) is known in Sanskrit as japa. Malas are typically made with 18, 27, 54 or 108 beads.