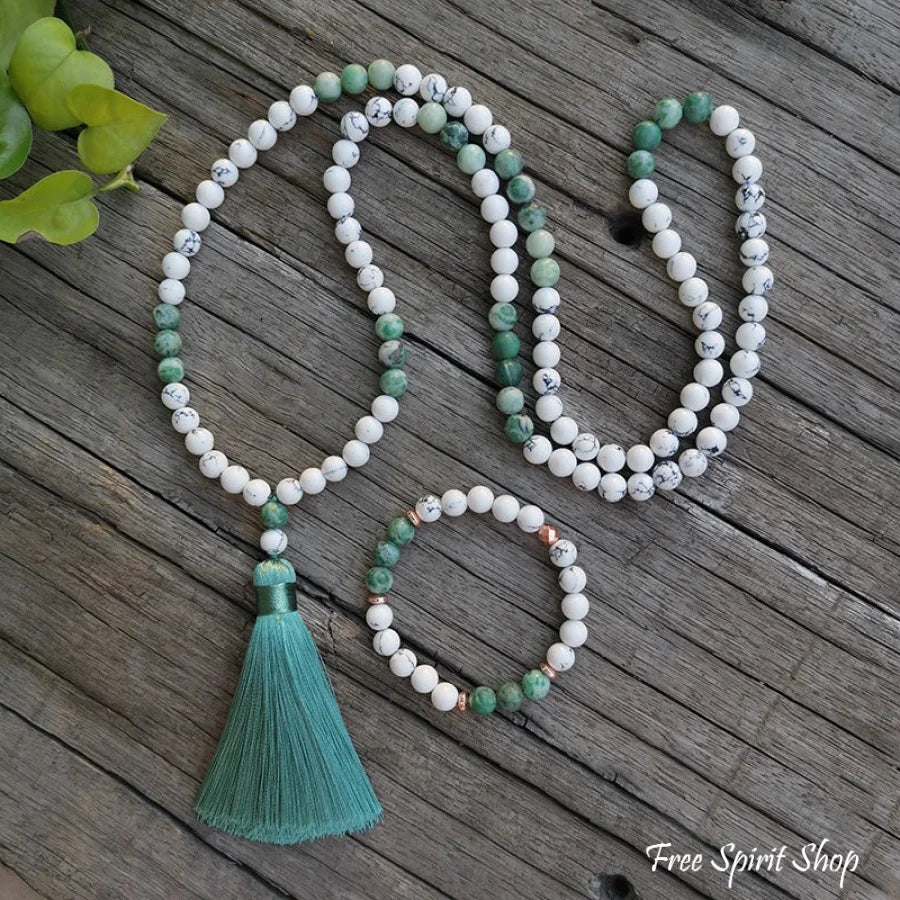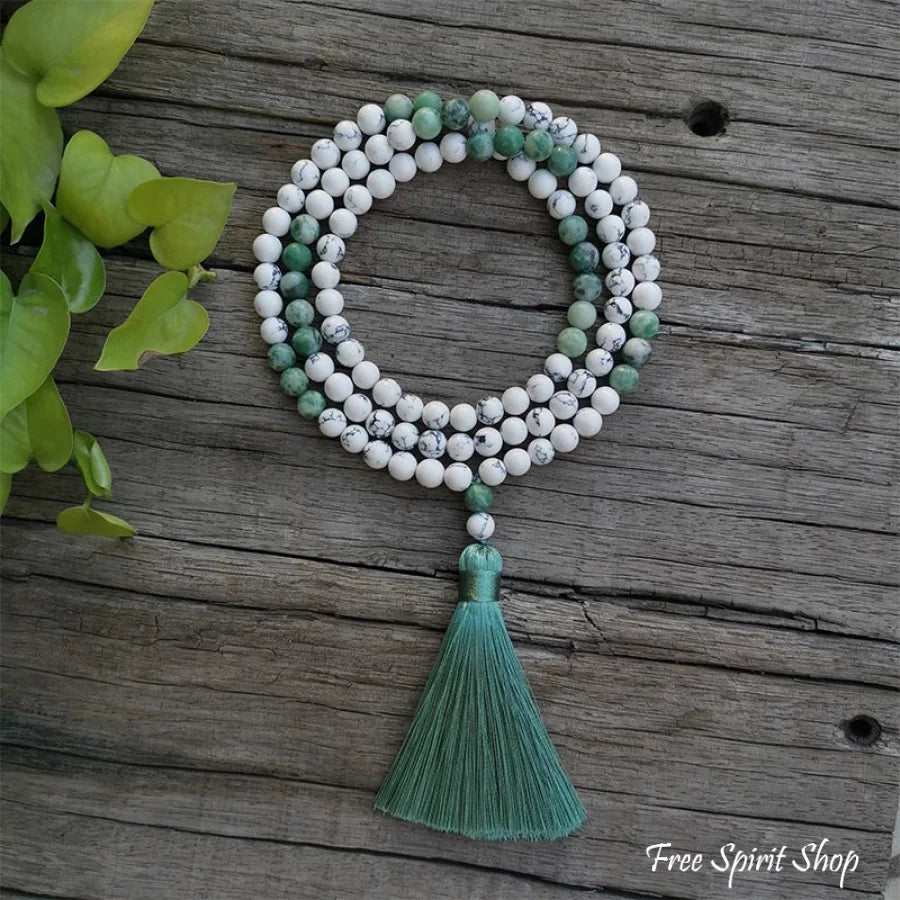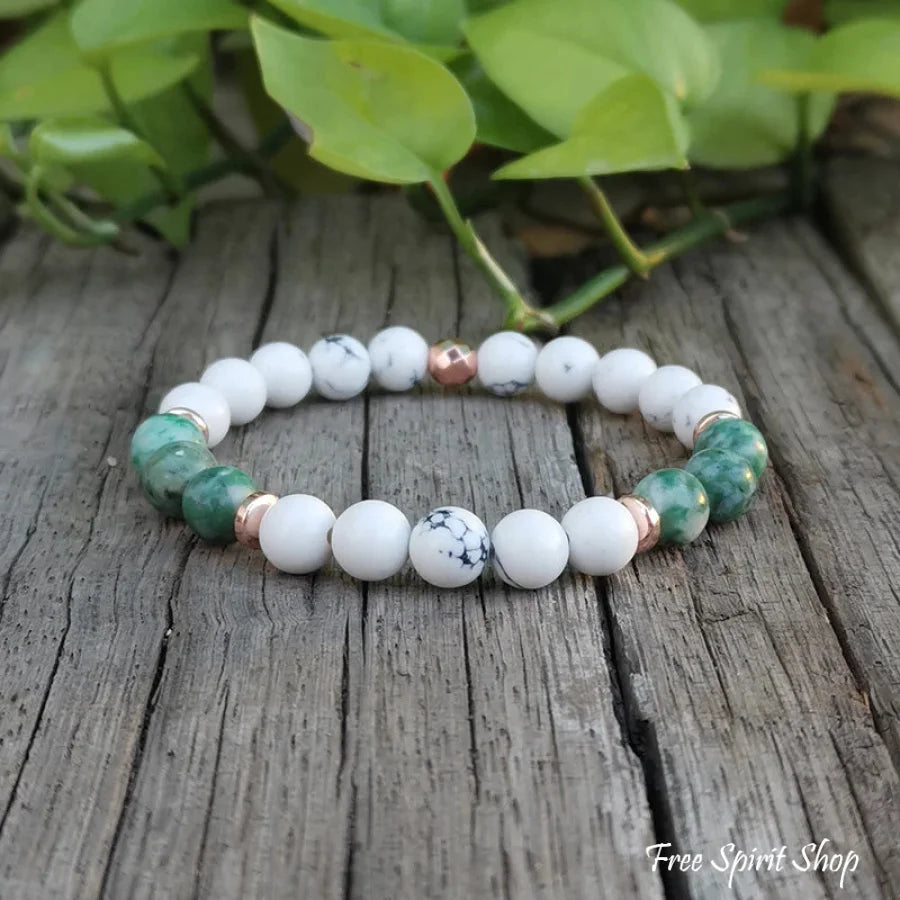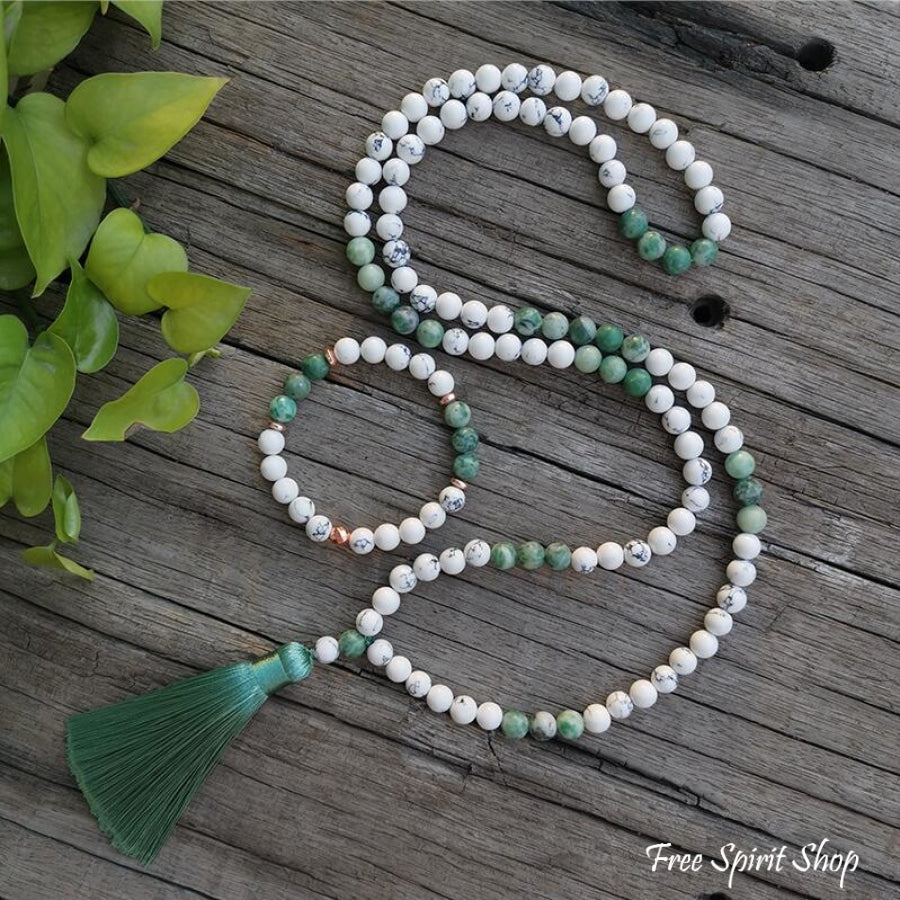 108 Natural Howlite & Green Jasper Mala Bead Necklace & Bracelet
These splendid mala prayer beads are carefully handmade with 108 natural white Howlite and Green Jasper beads. Your mala can be worn as a necklace or used for meditation and prayer. Choose between the necklace, the bracelet and the complete set in the dropdown menu above.
Howlite is predominantly a calming stone. It will aid in sleeping, calming the overactive mind, eases insomnia and stress relief. Physically, it calms the whole body and releases muscle tension. It eliminates pain brought about by stress. This stone will also work in giving you the strength to let go of unhealthy attachments and old emotional pains. It can help you process your emotions so that they can give you peace, happiness, and contentment in all aspects of your life. Howlite is a wonder stone that can effectively calm your upset or harried state of mind. It can soften or remove your anger, your aggressiveness, and your being unreasonable.
Jasper is a protective and energizing stone that stimulates gently and steadily, enhancing stamina and endurance, and increasing the amount of chi, or life force, in one's aura. It is a stone of health and passion, and brings the courage to face unpleasant tasks and to rectify unjust situations.
Mala Prayer Beads are used for keeping count while reciting, chanting, or mentally repeating a mantra or the name or names of a deity. This sādhanā (practice) is known in Sanskrit as japa. Malas are typically made with 18, 27, 54 or 108 beads.