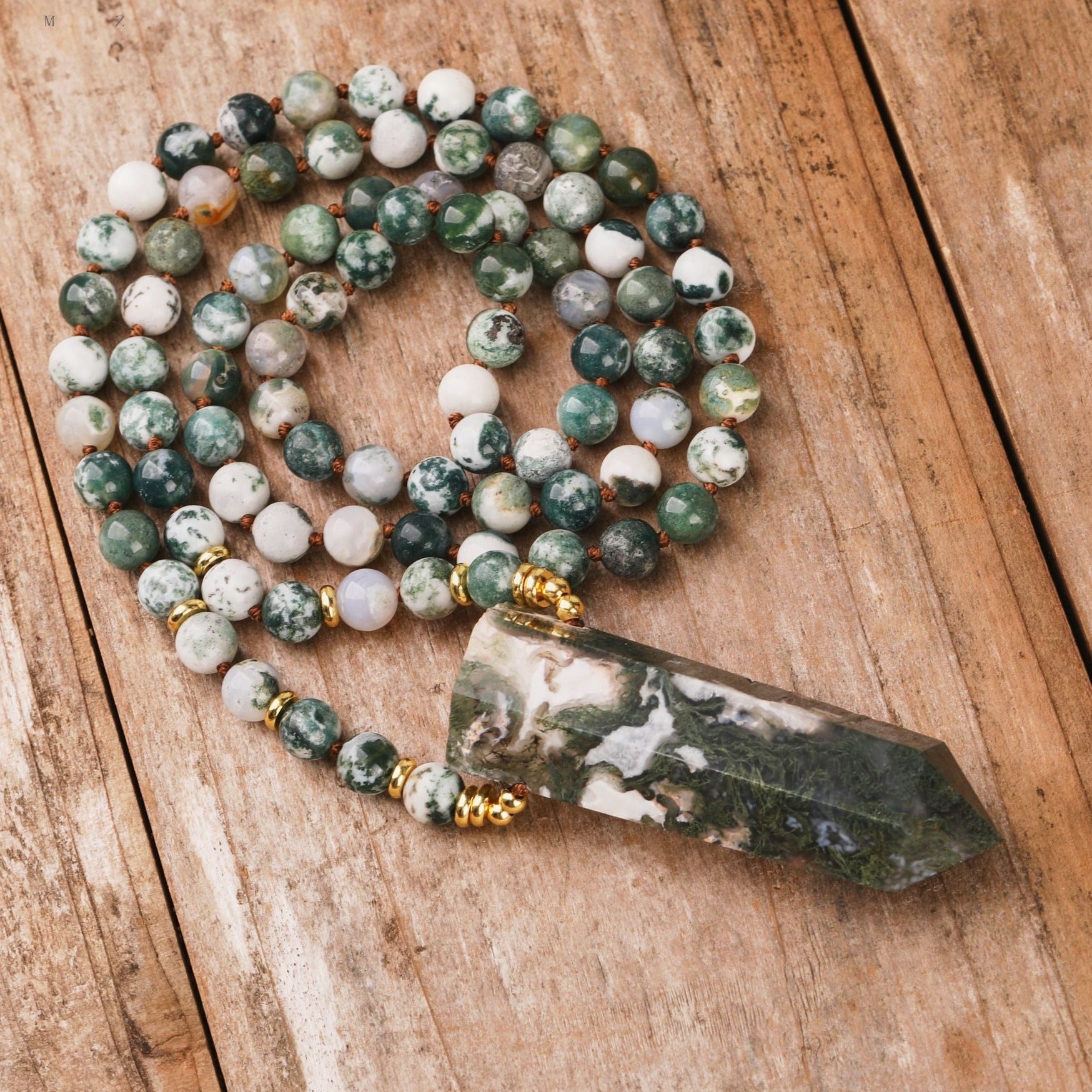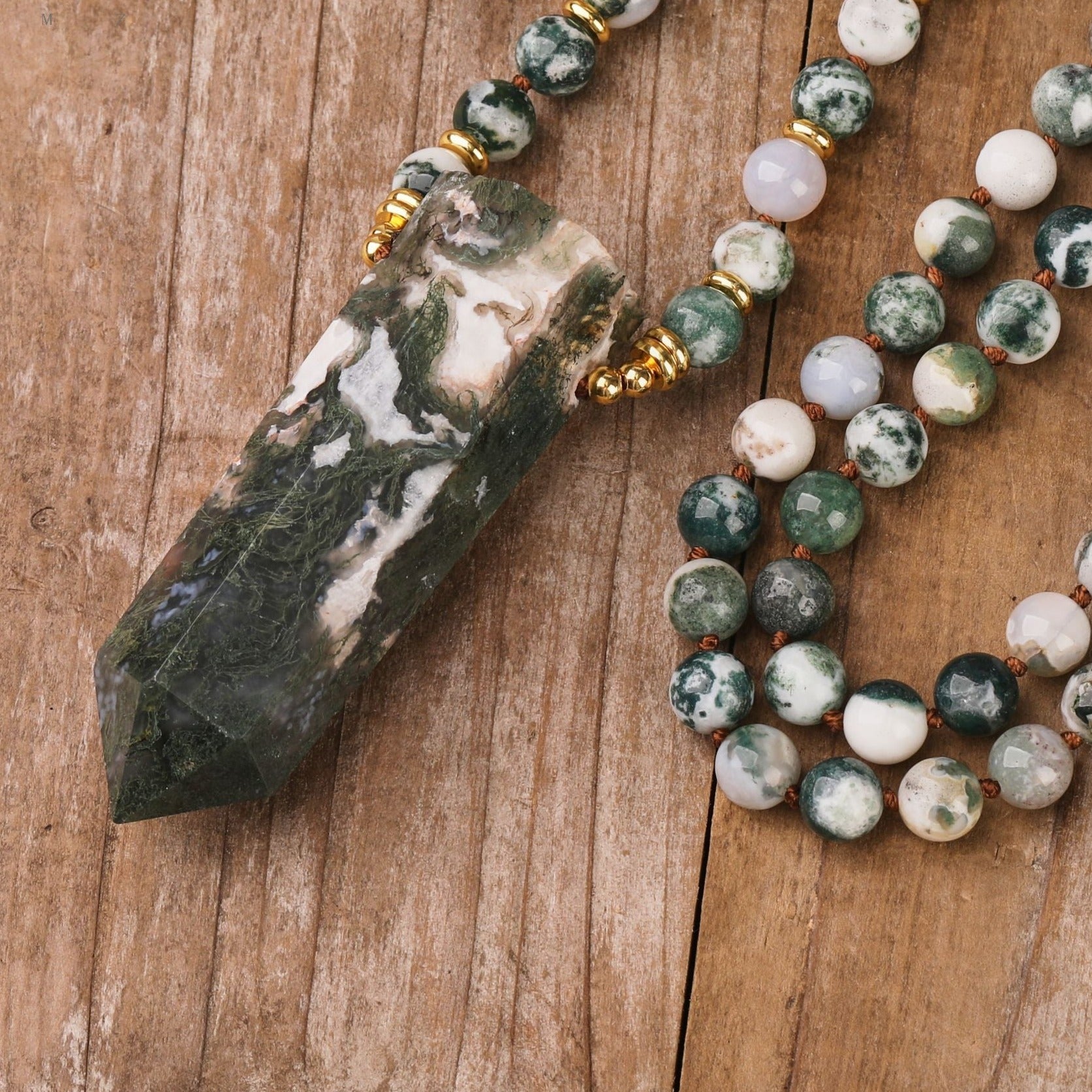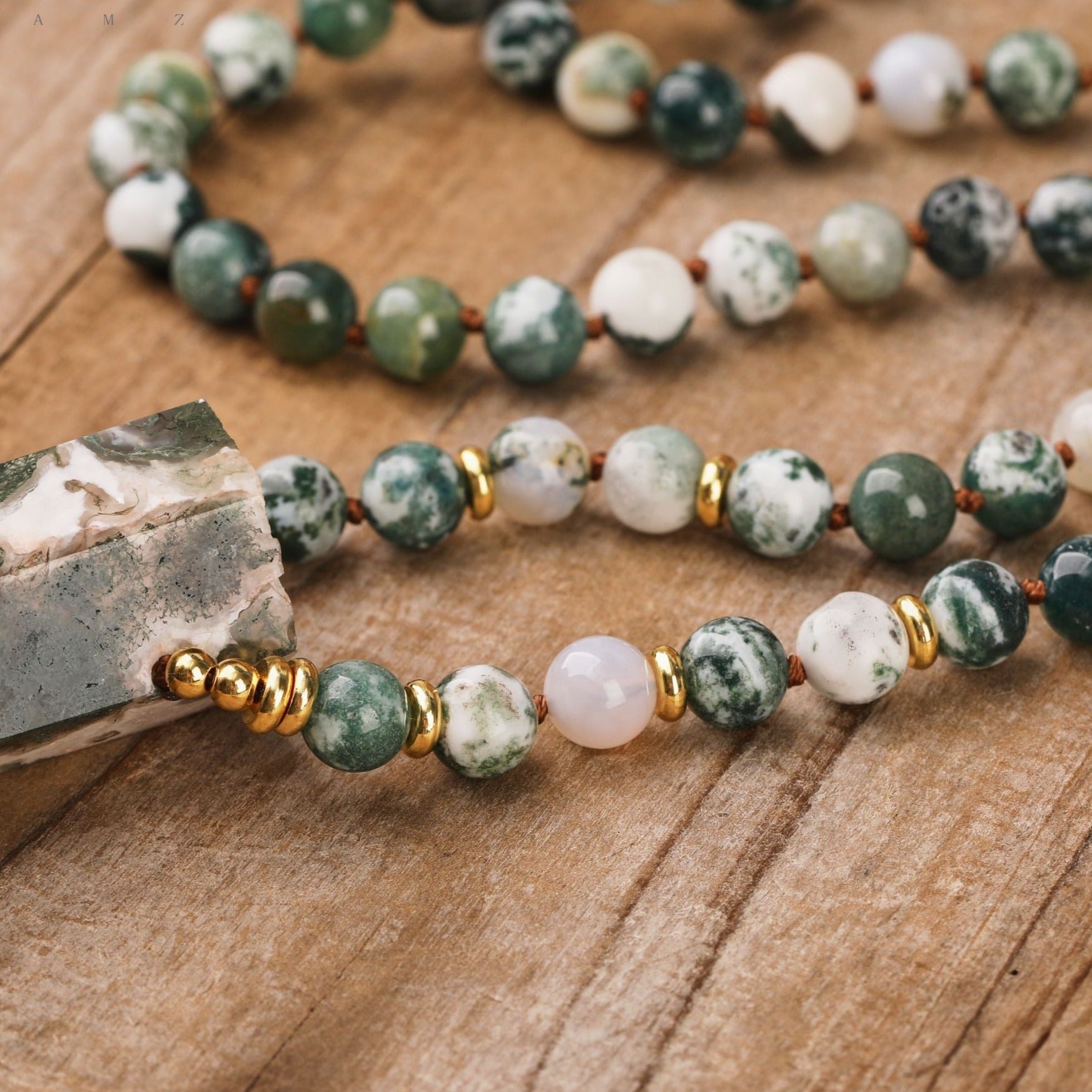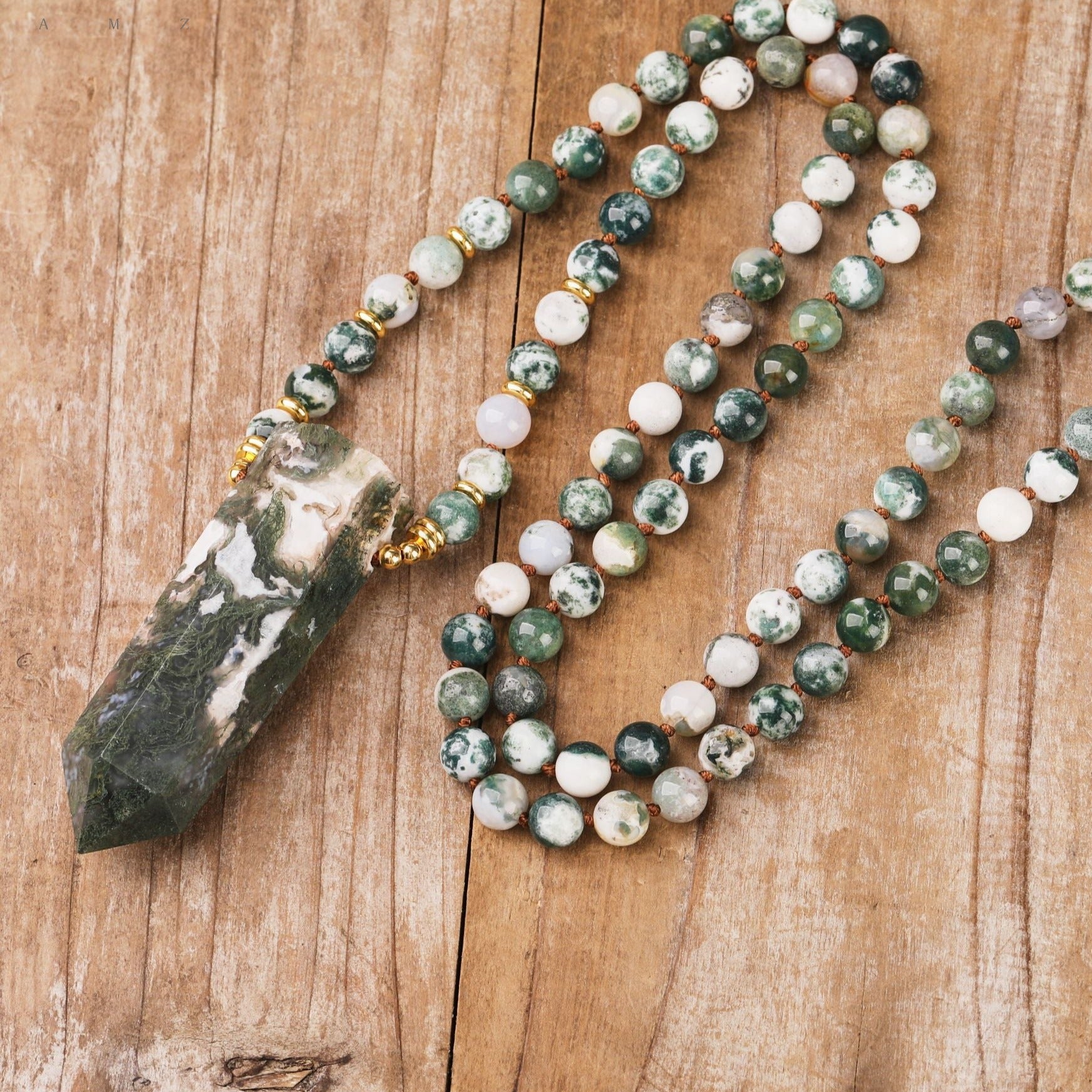 108 Natural Moss Agate Stone Mala Bead Necklace
This splendid mala bead necklace is beautifully handmade with natural Moss Agate gemstone beads and a Moss Agate wandpoint pendant. The beaded necklace is carefully hand-knotted. Multiple lengths available: 80cm, 100cm or 108 mala beads.
Moss Agate is a gemstone that will get rid of the stresses of your lifestyle or the pressures of society. Moss Agate can relieve your body from the demands of your job, your relationships, and even yourself. This crystal will allow you to take a step back and relax. It provides us the balancing capability to be ourselves in the environment. The grounding influence of this crystal will also help you maintain your connection to the earth. You will be filled with the desire to spend your days outdoors, communing with nature, and basking in the natural beauty that's simply everywhere.
*Since gemstones are natural materials, stone colors and shape may vary slightly from the picture, making this beautiful handmade item unique just like you!