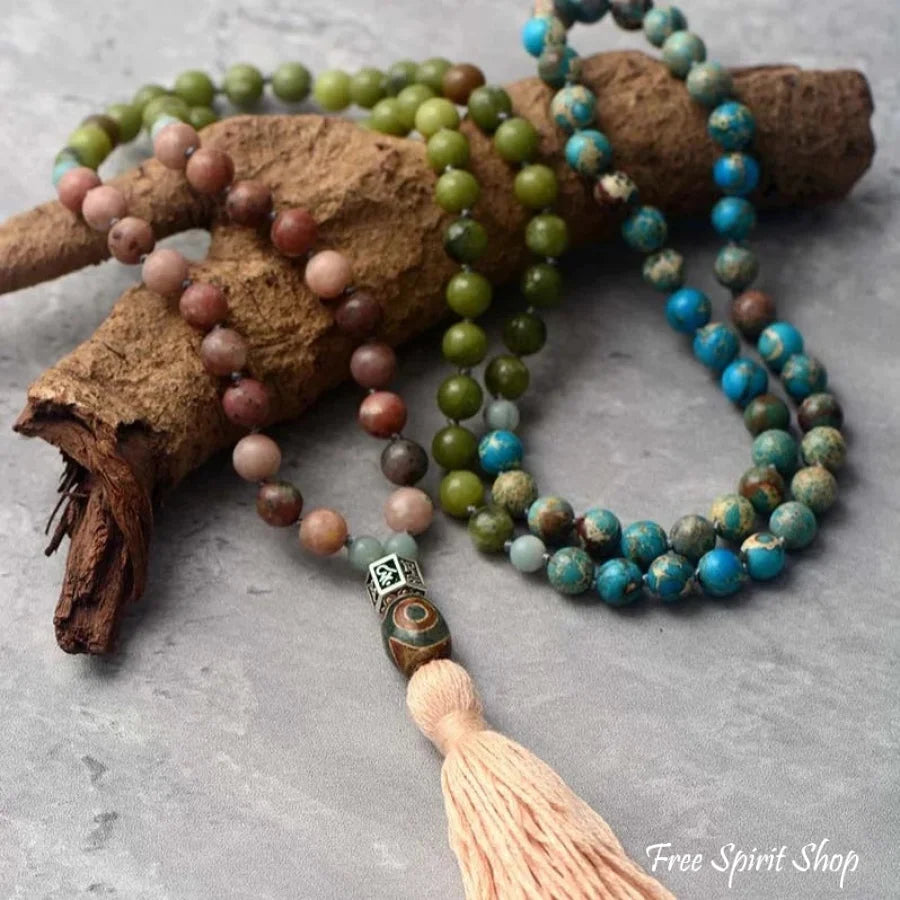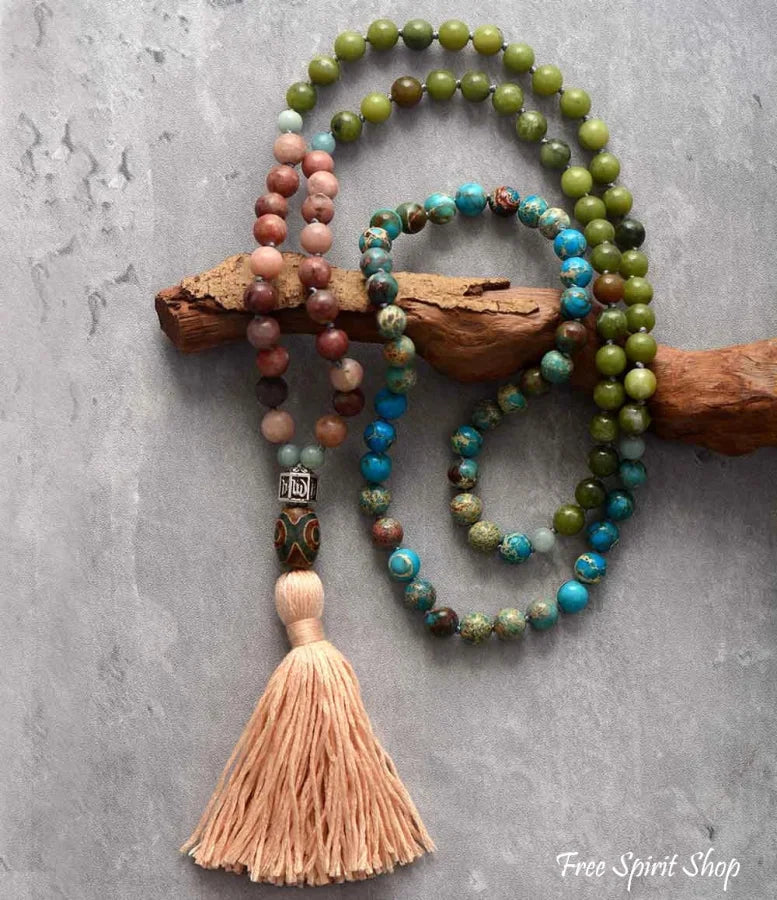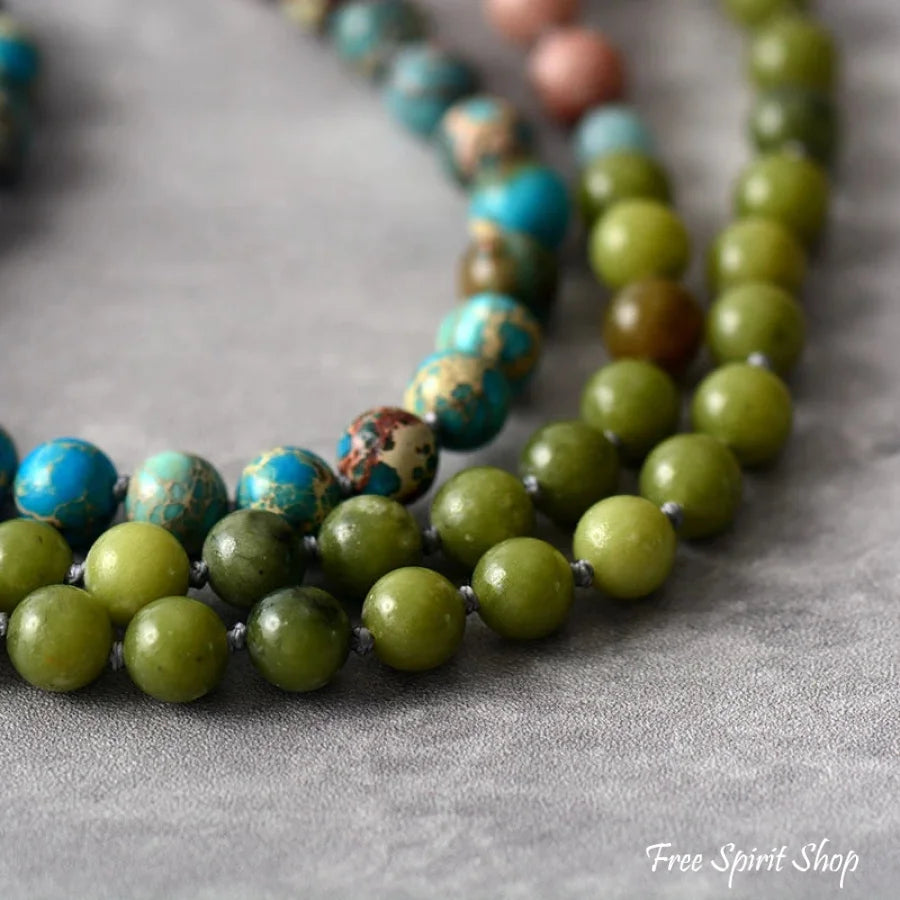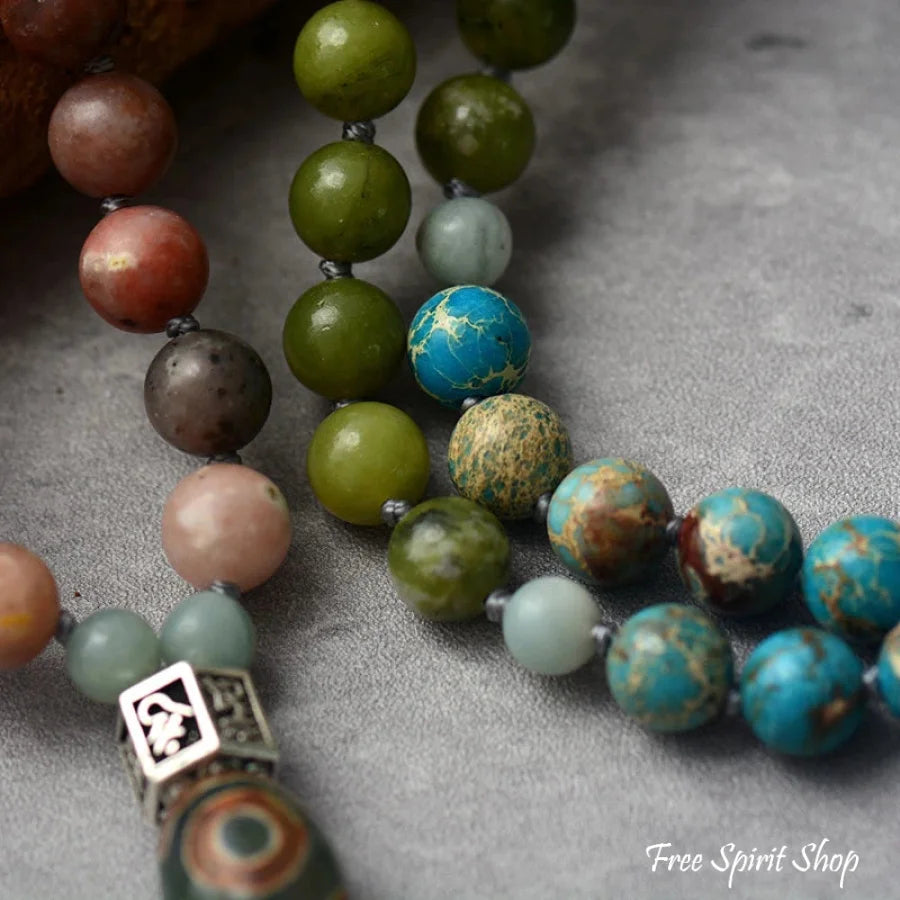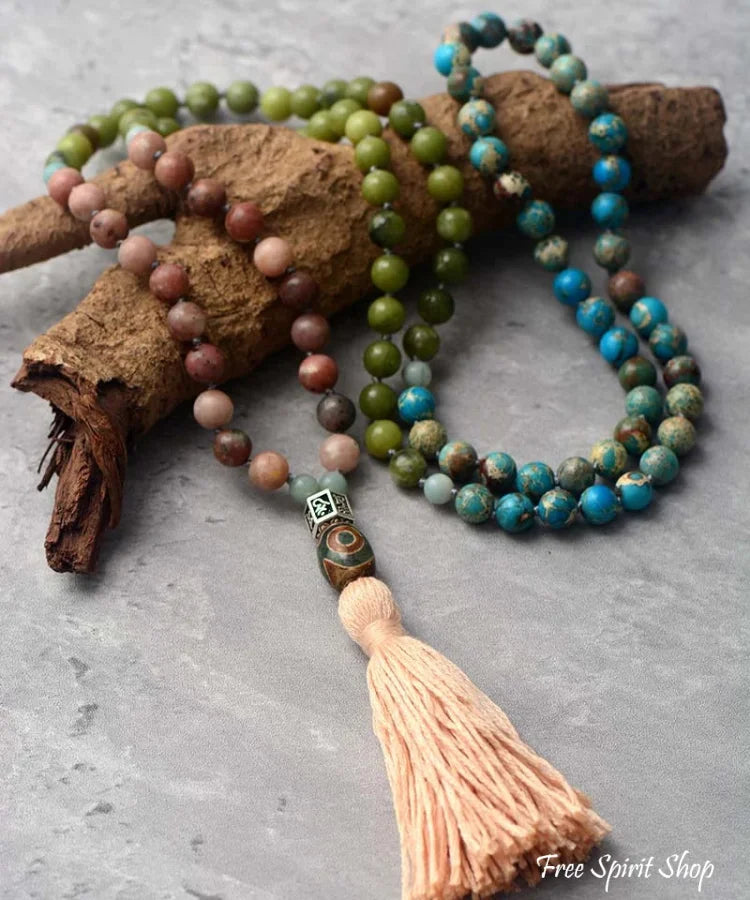 108 Natural Pink Aventurine Blue Jasper & Green Opal Mala Bead Necklace
This splendid hand-knotted mala bead necklace is carefully handmade with 108 natural Pink Aventurine, Blue Jasper and Green Opal stone beads. The gemstone beads are 8 mm in size. Your mala can be worn as a necklace or used for meditation and prayer. Length is about 41 inches (104 cm). 
Pink Aventurine works with the Heart Chakra, and can impart a wonderful sense of well-being. It is a very calming stone that can help clear the way for an understanding of alternatives in one's life, removing any feelings of being trapped in a certain circumstance. Meditating with Pink Aventurine can aid in balancing the subtle bodies and reinforcing the flow of energy through them. Physically, Pink Aventurine can help with health issues involving circulation, blood and the immune system. 
The meaning of jasper stone is in the essence of its energy. Jasper is a very nourishing, warm and protective stone no matter what colour you find the jasper in - be it yellow, green, blue, purple or the deep earthy red. Jaspers are the nurturers, the healers and the spirit stones of courage and wisdom. They all carry a strong connection to the Earth's energy, making the jasper healing properties very beneficial for grounding, stability and strength.
Opal also called Stone Of Hope is powerful crystal for emotional healing, emotional balance and for healing matters of the heart. Opal helps to open one's heart centre to overcome the feelings of fear, worry and anxiousness. It is well suited for very sensitive people, loving people, and people who are in need of healing the wounds of the heart and working with the heart chakra. Opal clears and calms the heart and brings a sense of love, peace, and tranquility to one's aura.
Mala Prayer Beads are used for keeping count while reciting, chanting, or mentally repeating a mantra or the name or names of a deity. This sādhanā (practice) is known in Sanskrit as japa. Malas are typically made with 18, 27, 54 or 108 beads.