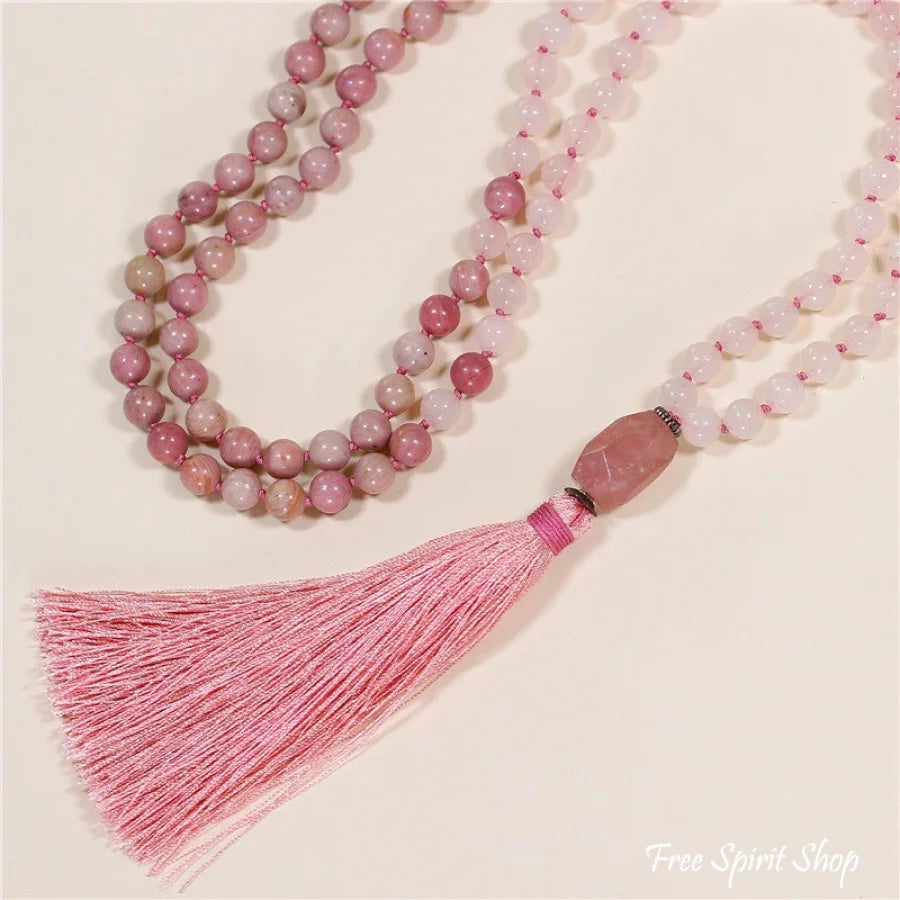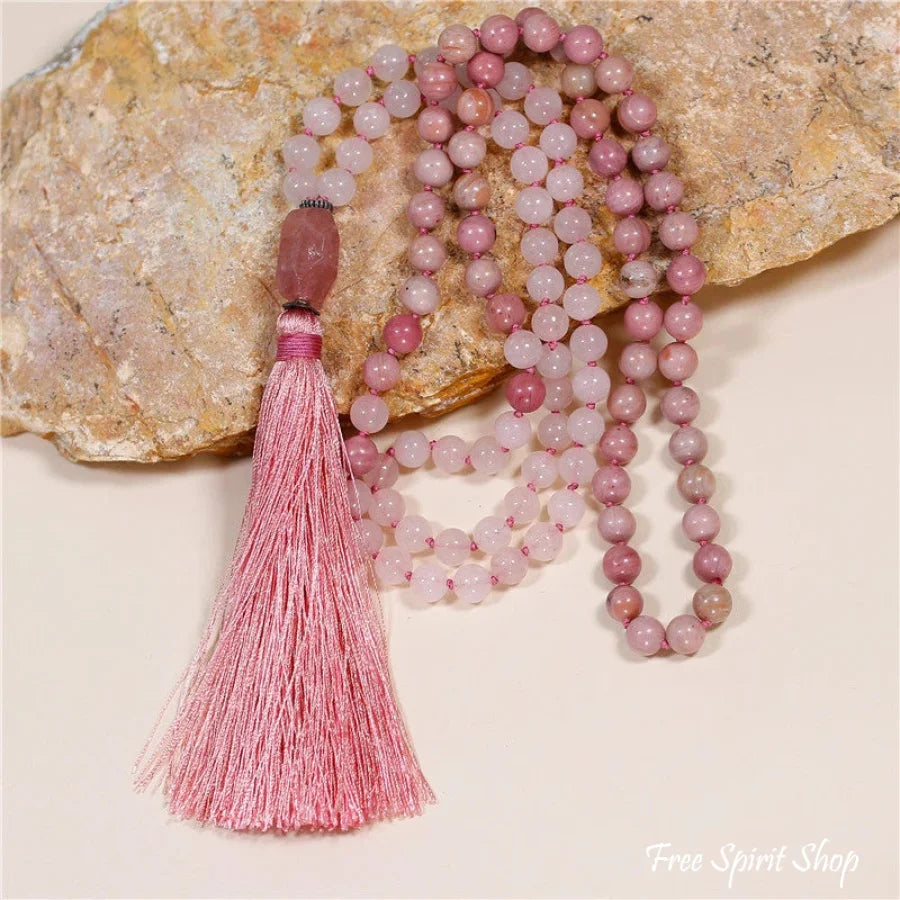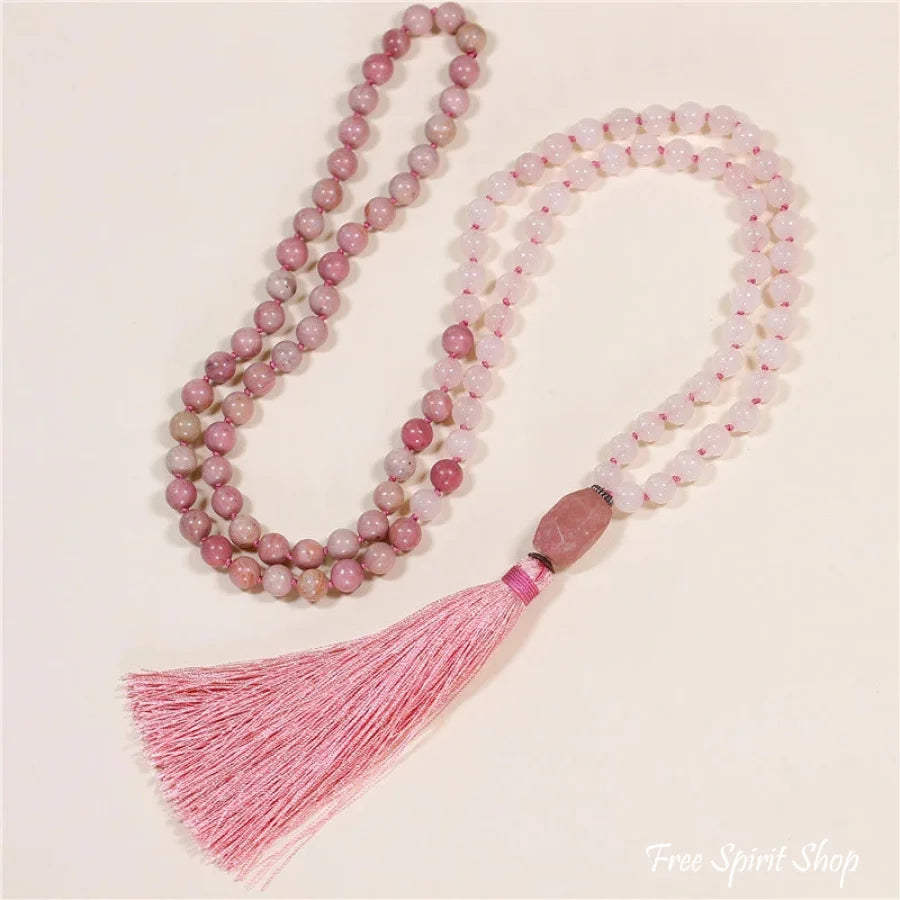 108 Natural Rhodonite & Rose Quartz Mala Bead Necklace
This splendid mala prayer bead necklace is carefully handmade with 108 natural Rhodonite and Rose Quartz beads. Your mala can be worn as a necklace or used for meditation. It is hand-knotted and it is around 42 inches long (106 cm).
On the emotional level, Rhodonite is one of the strongest crystals for clearing psychic wounds in the heart or mind.  Rhodonite is the Stone of Forgiveness and it will help you to let go of any pain from a past relationship with an attitude of love and forgiveness. Rhodonite helps to balance the emotions and calm impatience. Rhodonite can enhance power in those who have truly altruistic intentions.
Rose Quartz is the stone of unconditional love. One of the most important stones for Heart Chakra work, Rose Quartz opens the heart to all types of love - love of self, love of family, love of friends, romantic love. Because it is a type of quartz, Rose Quartz does have a high energy, but its vibe is also calming and soothing.The soothing energy of Rose Quartz fosters empathy, reconciliation, and forgiveness of others. Lowering stress and tension in the heart, Rose Quartz clears out anger, jealousy, and resentment of others, and allows healing of heart issues and dis-ease associated with holding on to such negative emotions.
Mala Prayer Beads are used for keeping count while reciting, chanting, or mentally repeating a mantra or the name or names of a deity. This sādhanā (practice) is known in Sanskrit as japa. Malas are typically made with 18, 27, 54 or 108 beads.