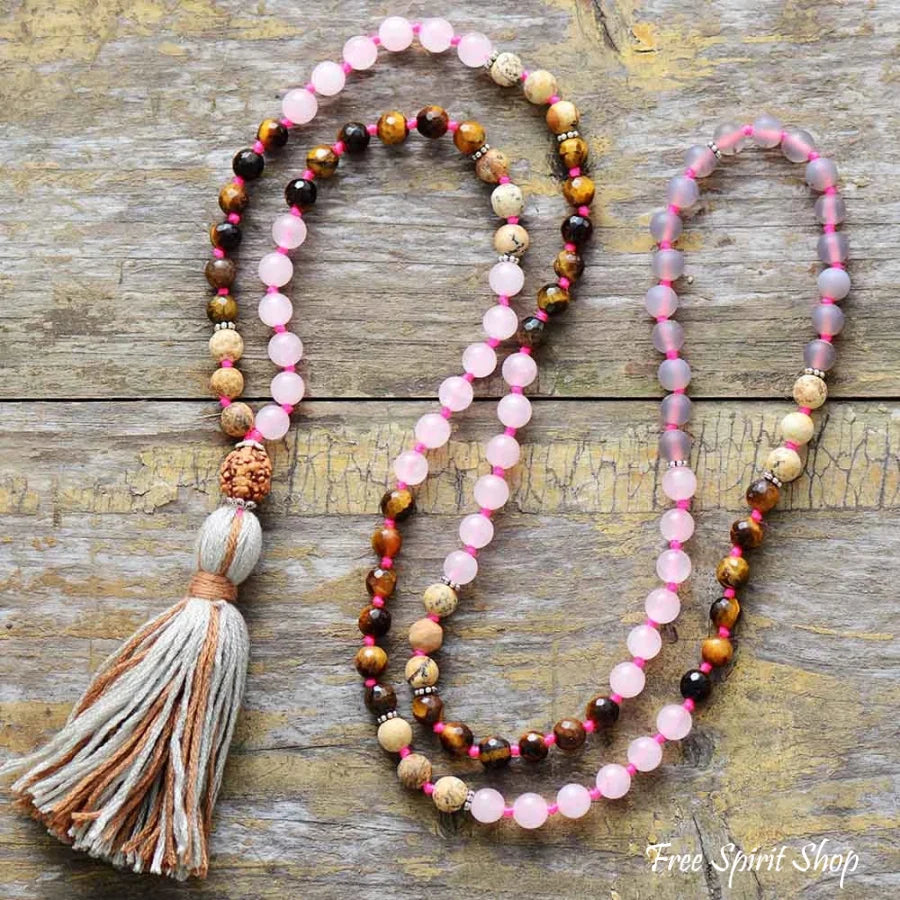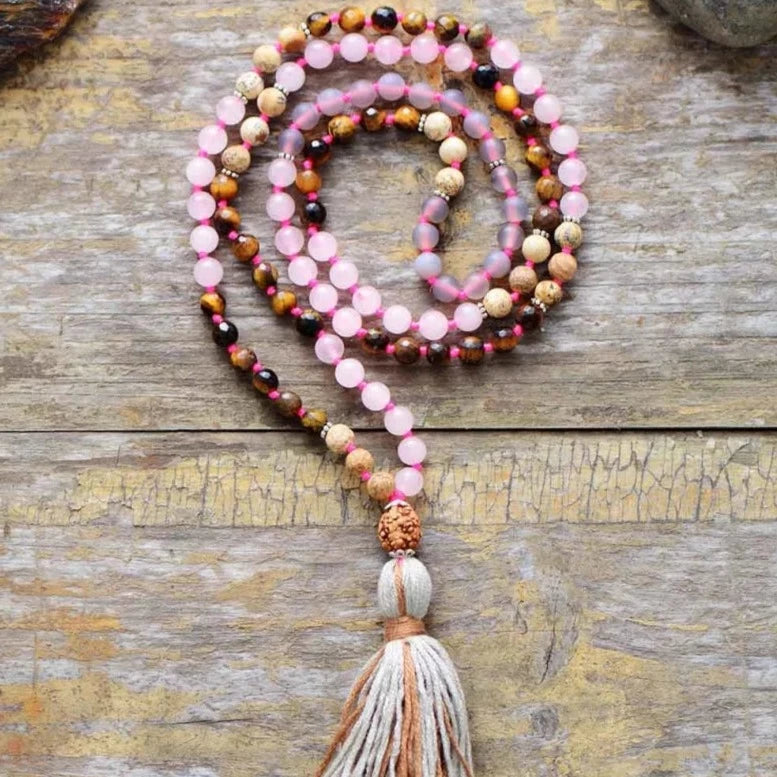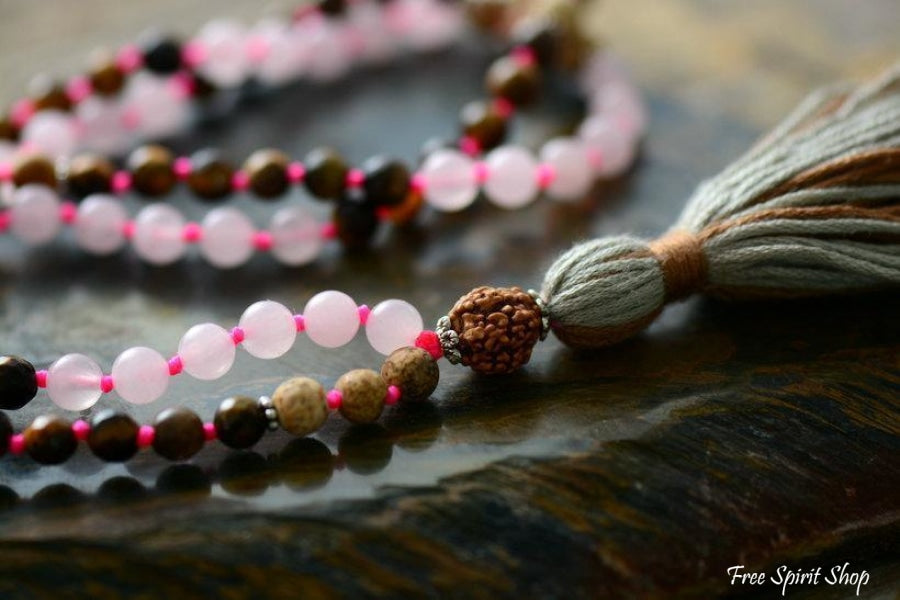 108 Natural Rose Quartz Tiger Eye Jasper Gemstone Mala Bead Necklace
This splendid Mala Prayer Beads Necklace is carefully handmade with 108 natural genuine Rose Quartz, Jasper, Tiger Eye and Rudraksha beads as well as a beautiful tassel. Your mala can be worn as a necklace or used for meditation and prayer. The size of the beads vary (8 mm - 6 mm). Length is about 33.5 inches (85 cm). Hand-knotted with pink cotton thread.
Tigers Eye is a powerful stone that aids harmony and balance, and helps you to release fear and anxiety. It stimulates taking action, and helps you to make decisions with discernment and understanding, and unclouded by your emotions. Traditionally it was carried as an amulet against curses or ill-wishing, and is known to give you courage, self confidence and strength of will. It enhances creativity and is one of the stones that aid kundalini awakening and balances the brain.
Rose Quartz is the stone of unconditional love. One of the most important stones for Heart Chakra work, Rose Quartz opens the heart to all types of love - love of self, love of family, love of friends, romantic love. Because it is a type of quartz, Rose Quartz does have a high energy, but its vibe is also calming and soothing.The soothing energy of Rose Quartz fosters empathy, reconciliation, and forgiveness of others. Lowering stress and tension in the heart, Rose Quartz clears out anger, jealousy, and resentment of others, and allows healing of heart issues and dis-ease associated with holding on to such negative emotions.
Rudraksha can protect your body against the negative energies. Rudraksha is known to enhance the power of mind and sharpen focus and concentration. These properties are highly useful to Sadhus for meditation, students for learning and grownups for excelling in their careers. 
Jasper is a stone of physical strength and energy, it stimulates gently and steadily, enhancing stamina and endurance, and increasing the amount of chi, or life force, in one's aura. It is a stone of health and passion, and brings the courage to face unpleasant tasks and to rectify unjust situations.
Mala Prayer Beads are used for keeping count while reciting, chanting, or mentally repeating a mantra or the name or names of a deity. This sādhanā (practice) is known in Sanskrit as japa. Malas are typically made with 18, 27, 54 or 108 beads.