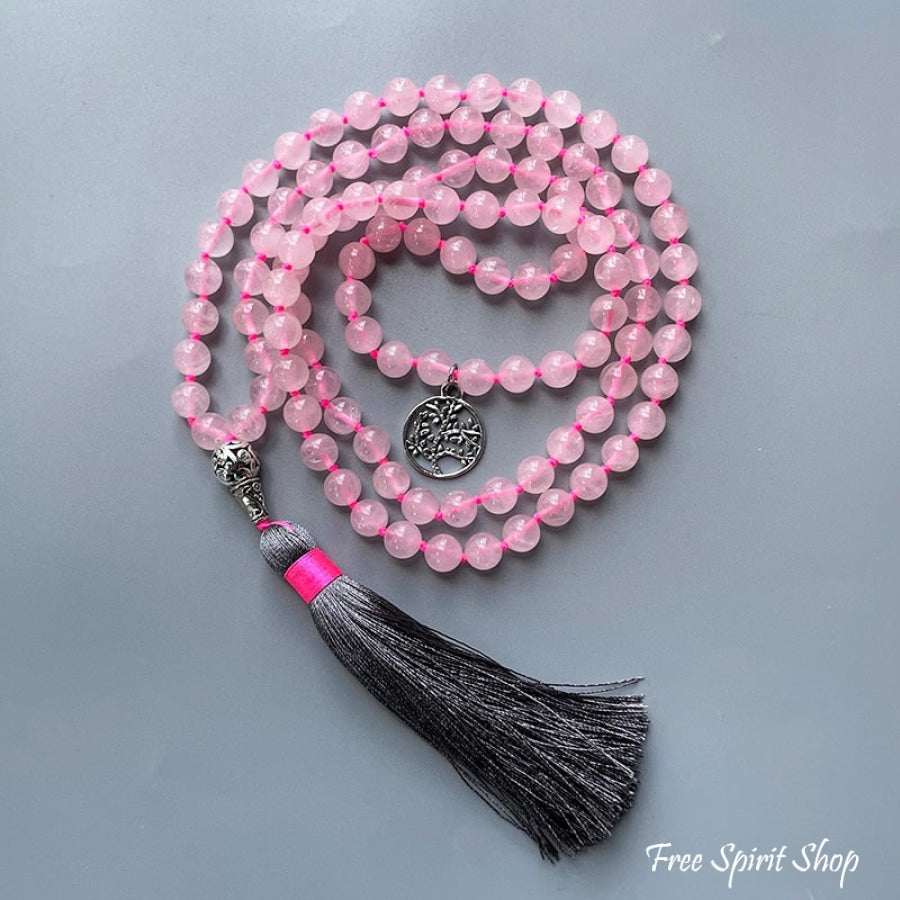 108 Natural Rose Quartz Tree of Life Mala Bead Necklace
This splendid mala bead necklace is carefully handmade with 108 natural Rose Quartz beads and a gray tassel. Your mala can be worn as a necklace or used for meditation. It is hand-knotted and it is approximately 45 inches long (106 cm). It features a beautiful Tree of Life charm, symbolizing the connection between heaven and Earth and uniting all forms of creation.
Rose Quartz is the stone of unconditional love. One of the most important stones for Heart Chakra work, Rose Quartz opens the heart to all types of love - love of self, love of family, love of friends, romantic love. Because it is a type of quartz, Rose Quartz does have a high energy, but its vibe is also calming and soothing.The soothing energy of Rose Quartz fosters empathy, reconciliation, and forgiveness of others. Lowering stress and tension in the heart, Rose Quartz clears out anger, jealousy, and resentment of others, and allows healing of heart issues and dis-ease associated with holding on to such negative emotions.